Cross Campus Collaboration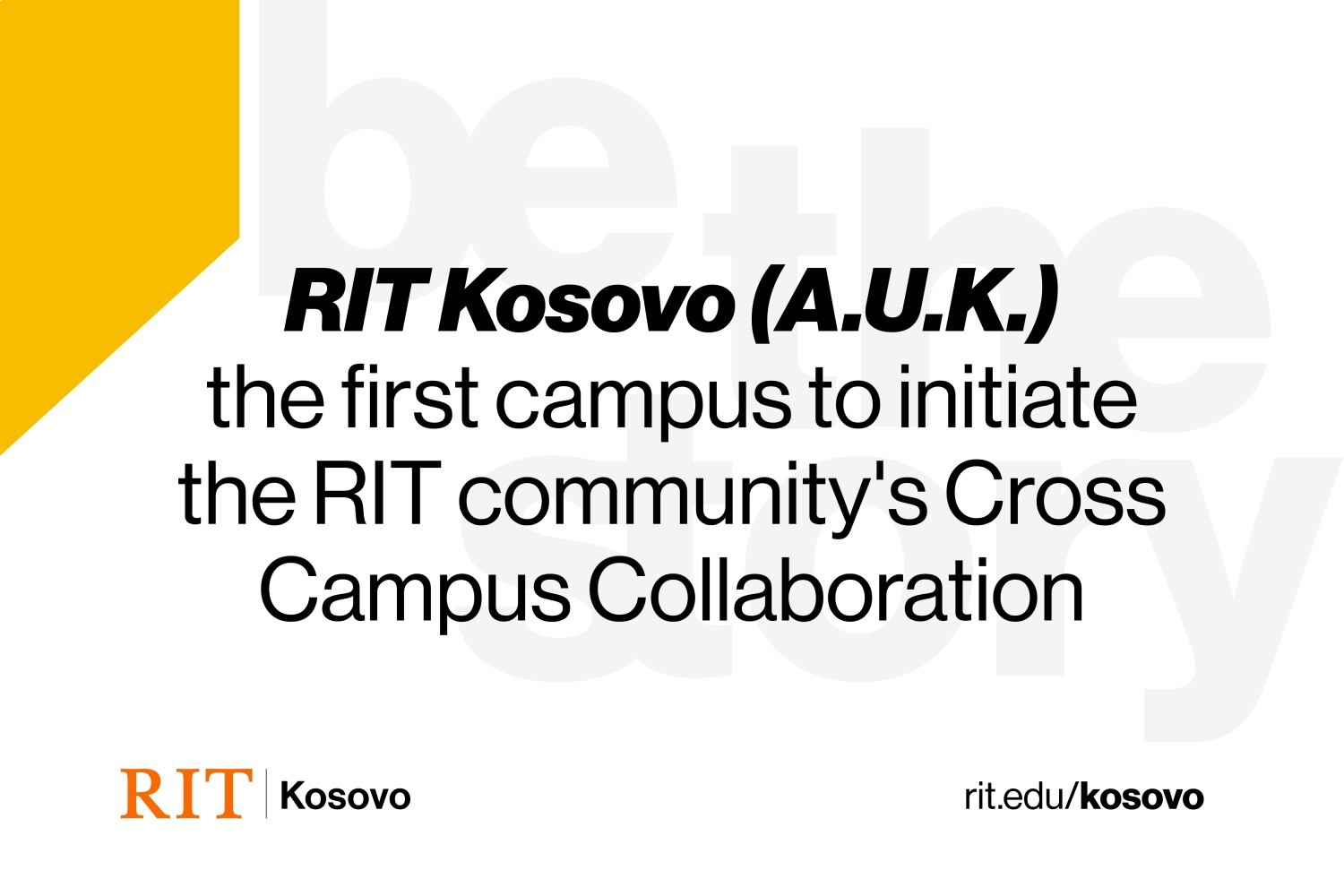 RIT Kosovo (A.U.K.)- the first campus to initiate the RIT community's Cross Campus Collaboration
RIT Kosovo (A.U.K.) has recently started a Cross Campus teaching collaboration initiative, which involves teaching across RIT global campuses within the same academic community. RIT Kosovo (A.U.K) students are taking a variety of courses from professors at RIT Rochester, RIT Dubai, and RIT China. This type of collaboration has become increasingly important in today's academic landscape as it allows scholars, researchers, and students to combine their skills and expertise to tackle complex problems and advance knowledge in new and innovative ways.
Some of our international faculty lecturing at RIT Kosovo (A.U.K) are Dr. Wesam Almobaideen from RIT Dubai teaching Systems Administration, Dr. Kathy Schneider from RIT China teaching Written Argument and UWRT, and Dr. James Myers from RIT Rochester, NY teaching Benefit-Cost Analysis. In addition, Dr. Albina Balidemaj, one of our professors, is teaching at RIT Dubai and lecturing on the Introduction to Psychology course as a part of the wider Cross-Campus Cooperation initiative.
Through working with students and faculty from different departments and campuses, students are exposed to new ideas, methods, perspectives, and approaches that can broaden their outlooks and enhance their learning experiences. This exposure can help students develop a more holistic understanding of the issues they are studying, as well as foster important skills such as critical thinking, collaboration, and communication and it can also lead to new discoveries, advancements, and insights that benefit the academic community and society as a whole. 
Topics