Former U.S. Secretary of State Hillary Clinton greets the guests at RIT Kosova's annual "Support Kosova's Next Success Story" fundraising event in New York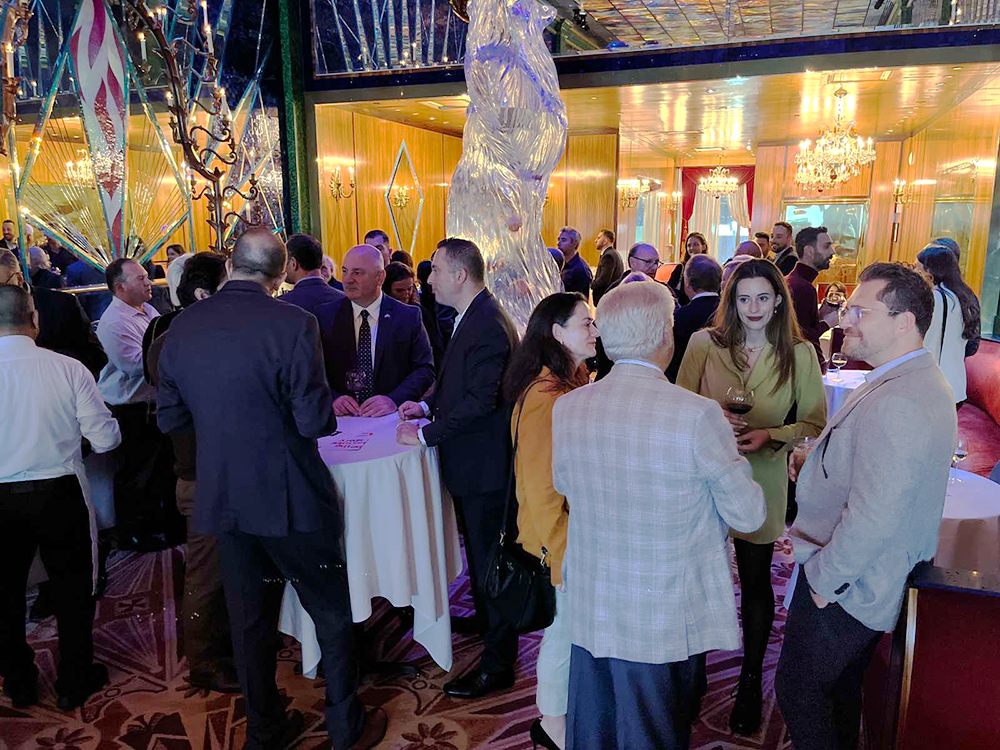 After a two-year pause due to the COVID-19 pandemic, RIT Kosovo (A.U.K) organized its annual fundraising event "Support Kosova's Next Success Story" on November 1, 2022 at The Russian Tea Room in New York, gathering esteemed members of the Albanian-American diaspora, philanthropists, alumni, supporters and friends of RIT Kosovo (A.U.K).
At the opening of the event, Nancy Bekavac, Chair of the RIT Kosovo (A.U.K) Board of Trustees welcomed the guests and talked about RIT Kosovo (A.U.K)'s critical role in the development of Kosovo and the region. Among the esteemed invitees at the event was former U.S. Secretary of State Hillary Clinton. Since she was not able to join in person at the event, Secretary Clinton sent a letter greeting the friends of RIT Kosovo (A.U.K) which was read by the Chair of the Board Bekavac. In her letter addressing the event guests, Secretary Clinton noted that, "While I regret I am unable to be with you in-person, please know that I am with you in spirit, and that I am thrilled to join in celebrating the successes of AUK. I know this year brings a record enrollment and the initiation of several new technical majors and degrees."
Further, Secretary Clinton expressed in her letter that "All of this is important not just for the school, and not just for Kosovo, but for the whole region. Well-educated, skilled young people committed to democracy and educated to search independently for the truth are the key to a better future for the region and for the world—and we all know how much AUK contributes to that better future we want." The Chair of the Board Bekavac thanked Secretary Clinton for her message and for continuously supporting the mission of RIT Kosovo (A.U.K) as it leads positive change in Kosovo, reiterating that RIT Kosovo (A.U.K) will continue to make a difference.     
​
Artan Duraku, Chief of Mission at the Consulate of Republic of Kosovo in Des Moines, Iowa also addressed the guests. During his remarks, Mr. Duraku spoke about the special partnership between Kosovo and Iowa as sister states and the important role of education in building the necessary capacities to drive Kosovo's progress, with a focus on economic development and security. In particular, Mr. Duraku highlighted the role of RIT Kosovo (A.U.K) in educating the cadets of the Kosovo Security Forces (KSF) and helping to create the new leaders of tomorrow.
At the closing of the ceremony, Dr. Kamal Shahrabi, President and Dean of Faculty, gave a presentation about the impact of RIT Kosovo (A.U.K) throughout the years, highlighting the record enrollment rates in the previous year and the introduction of new programs and degrees, including a BSc. degree in the field of Computing and Information Technologies (CIT). Dr. Shahrabi also noted the current efforts in transforming the RIT Kosovo (A.U.K) campus to meet its growing needs and demand. Importantly, Dr. Shahrabi highlighted success stories of RIT Kosovo (A.U.K) graduates who are thriving as entrepreneurs, public service leaders, and officials as part of the Kosovo Security Forces (KSF).
In his concluding remarks, Dr. Shahrabi thanked the Biberaj Foundation Inc. for hosting RIT Kosovo (A.U.K) at the Russian Tea Room and for their continuous support to the students of  RIT Kosovo (A.U.K) through the prestigious Biberaj Family Scholarship.
At this year's fundraising event, due to the generosity of the participants and sponsors, RIT Kosovo (A.U.K) managed to raise close to $55,000 in support of student scholarships. Since about 65% of students rely on scholarships for their studies at RIT Kosovo (A.U.K), support from our donors is essential. As a token of appreciation, Dr. Kamal Shahrabi distributed awards to the following donors in recognition of their generous support as event sponsors:
Diamond Sponsor
Richard Lukaj
Platinum Sponsors
Biberaj Foundation Inc.
Ronald Cami
Silver Sponsors
Elvin Guri
Mirlinda Bajraktari
Heini Conrad
Yll Zagragja
Ilirjan Rusi
Nancy Bekavac
Cafo Boga
Richard Berman
Thank you to everyone who joined RIT Kosovo (A.U.K) at this special event celebrating the extraordinary success stories of our students and alumni who are powering Kosova's growth as leaders, innovators, and entrepreneurs.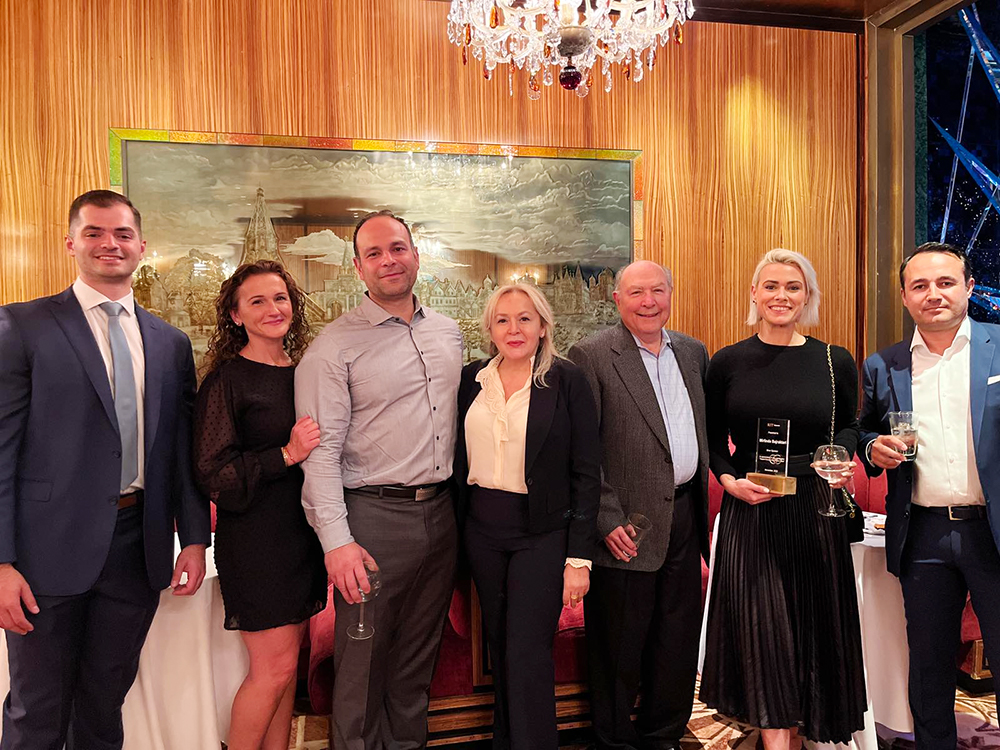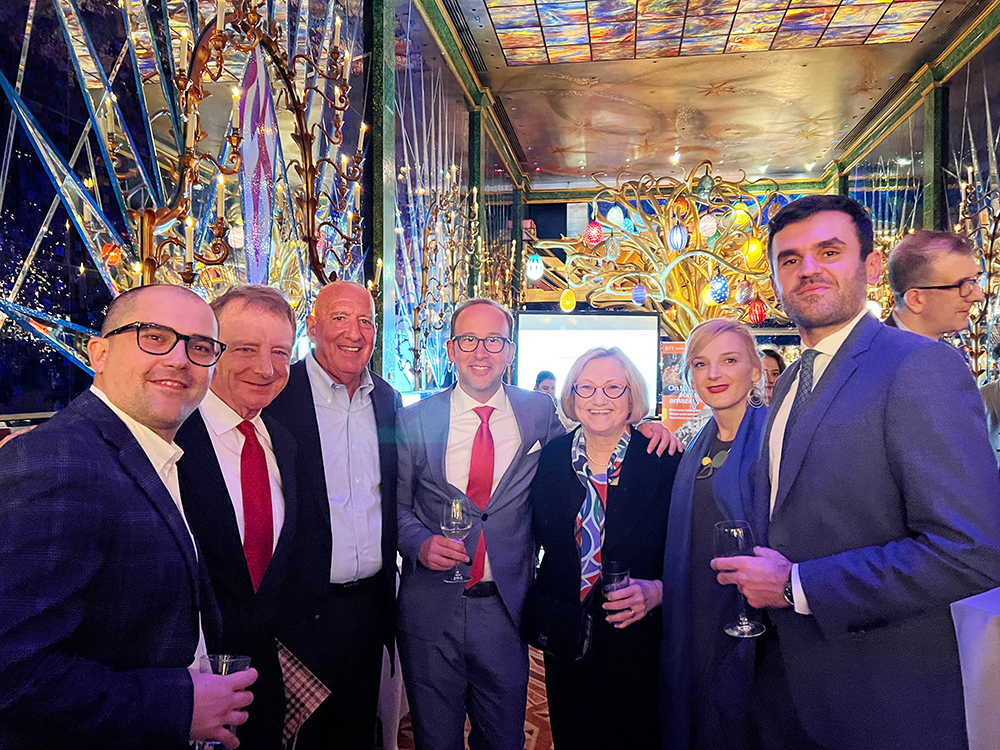 Photo Credit: Halil Mula
To learn more about how you can support RIT Kosovo (A.U.K) students and programs please click here.
Topics