The Biberaj Foundation Inc. and RIT Kosovo (A.U.K) award ten scholarships to the second cohort of Biberaj Family Scholarship recipients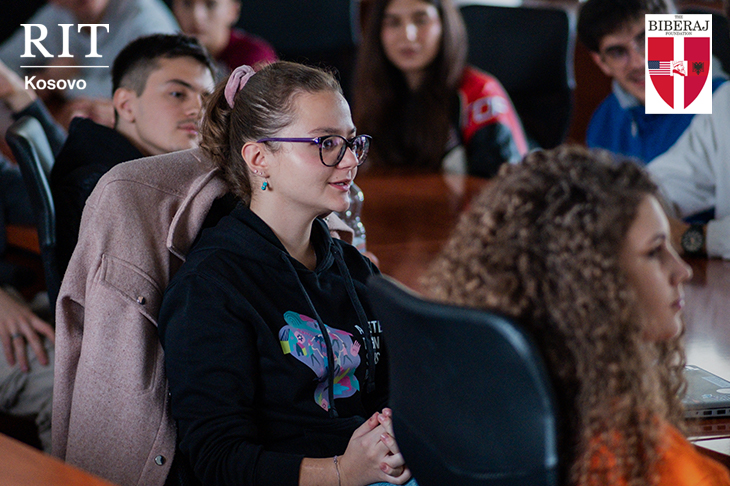 The Biberaj Foundation Inc. has awarded ten (10) scholarships to the second cohort of students for the academic year 2022/23 to obtain a Bachelor's degree at the Rochester Institute of Technology in Kosovo/American University in Kosovo Foundation ("RIT Kosovo (A.U.K"). The Biberaj Foundation Inc. have pledged a $1.1 million fund to support a total of 40 scholarship awards, granted over four years, to students with strong academic records and demonstrating financial need. In the academic year of 2021/2022, 16 students were awarded the prestigious and competitive Biberaj Family Scholarship, bringing the current total of awardees to 26 students.
There are 14 scholarship opportunities available to be distributed in the next two years and prospective students from the regions of Tropoja, Plava & Gucia, Tetova & Shkup, minorities in Kosovo, and rural areas in Kosovo are strongly encouraged to apply. The Biberaj Family Scholarship aims to grant 50-75% of the scholarships to women, with a preference for students interested in science, technology, engineering, math, and journalism concentrations.
In a statement, The Biberaj Foundation Inc. noted that "We firmly believe in the value of education and its impact on each student as they add to the strength and the vitality of their local community as well as the larger community. We are glad to have RIT(K) as a partner providing an excellent education to all its students."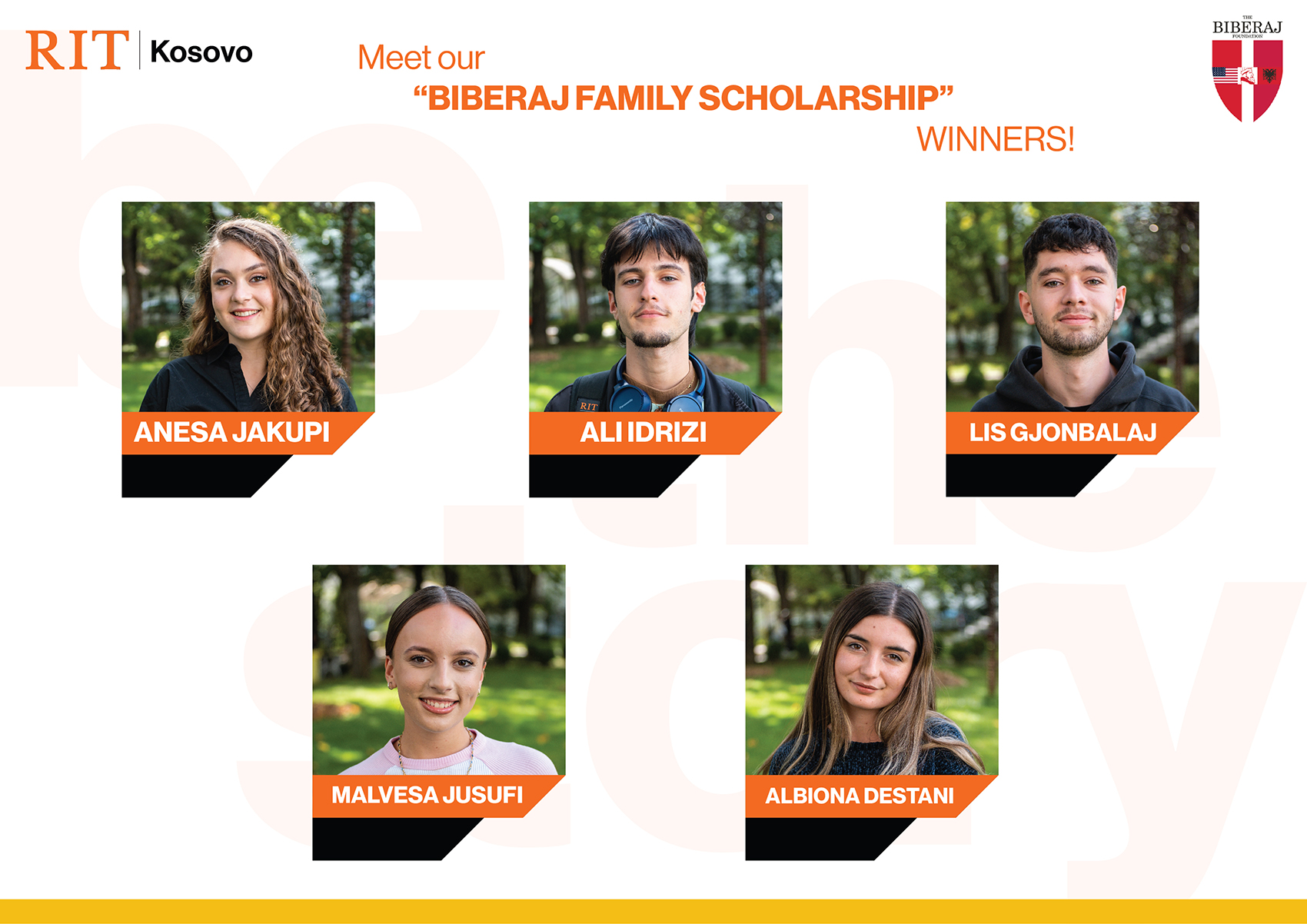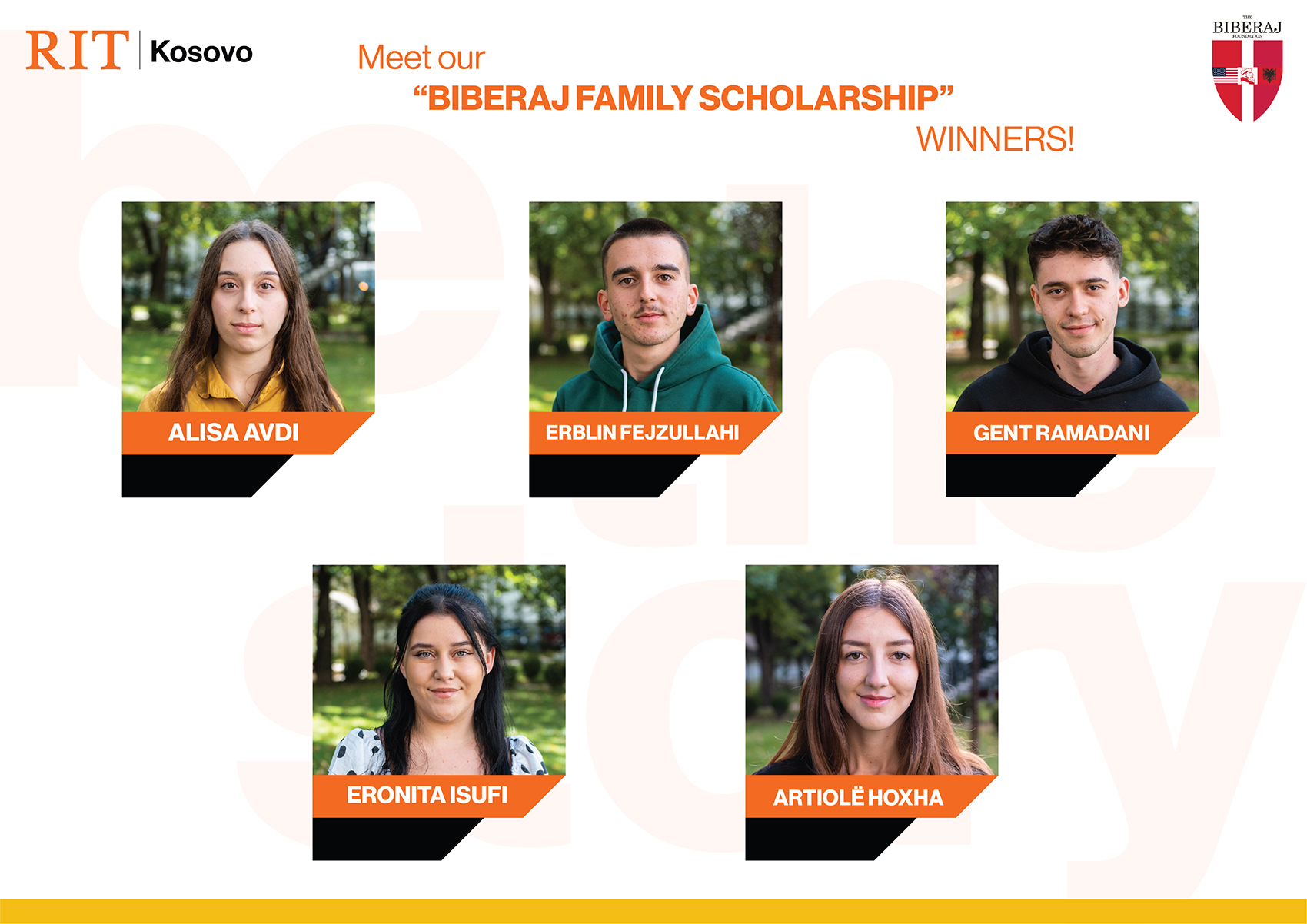 Speaking about the impact of the Biberaj Family Scholarship, Dr. Kamal Shahrabi, President of RIT Kosovo (A.U.K) expressed that "We are grateful for the leadership and support of Biberaj Foundation Inc. in offering bright students the opportunity to obtain a high quality, American education at RIT Kosovo (A.U.K). In particular, we appreciate that the Biberaj Family Scholarship contributes to strengthening our regional representation and expanding the positive impact of RIT Kosovo (A.U.K) through our graduates' entrepreneurship, innovation, and public service."
In addition to supporting conditions for the students to excel in the classroom, The Biberaj Family Scholarship requires each student to spend one month each summer between each academic year working to support community service in their home region, and each student will be required to complete a capstone project by the end of their fourth year. A unique aspect of the Biberaj Family Scholarship is that all awardees will get to spend one academic semester studying in the U.S. as part of the RIT Kosovo (A.U.K.) Global Scholar Program at RIT's Henrietta campus. To maintain his or her scholarship, each student will need to maintain a superior grade point average.
This merit-based financial need scholarship is open to anyone who meets the following requirements:
Is of Albanian descent from one of the following regions: rural parts of Kosova, Tropoja, Plava, Gucia, Presheva, Tetova, and Shkup, or is from one of the minority groups of Kosova.

Completes RIT (A.U.K)'s application specifically for this program.

Able to demonstrate an outstanding academic record and achievements.

Has been active in extra-curricular activities.

Must have completed a high school degree by the time of scholarship award.

Able to demonstrate financial need.

Proficient in spoken and written English at the time of application. The application, selection process, and interview are all conducted in English.

Able to demonstrate strong mathematical skills.
An announcement with more information and access to the online applications for the 2023-2024 academic year, will become available on the RIT Kosovo (A.U.K) website. 
Topics