Our Alumni continue serving at the highest executive institutions in Kosovo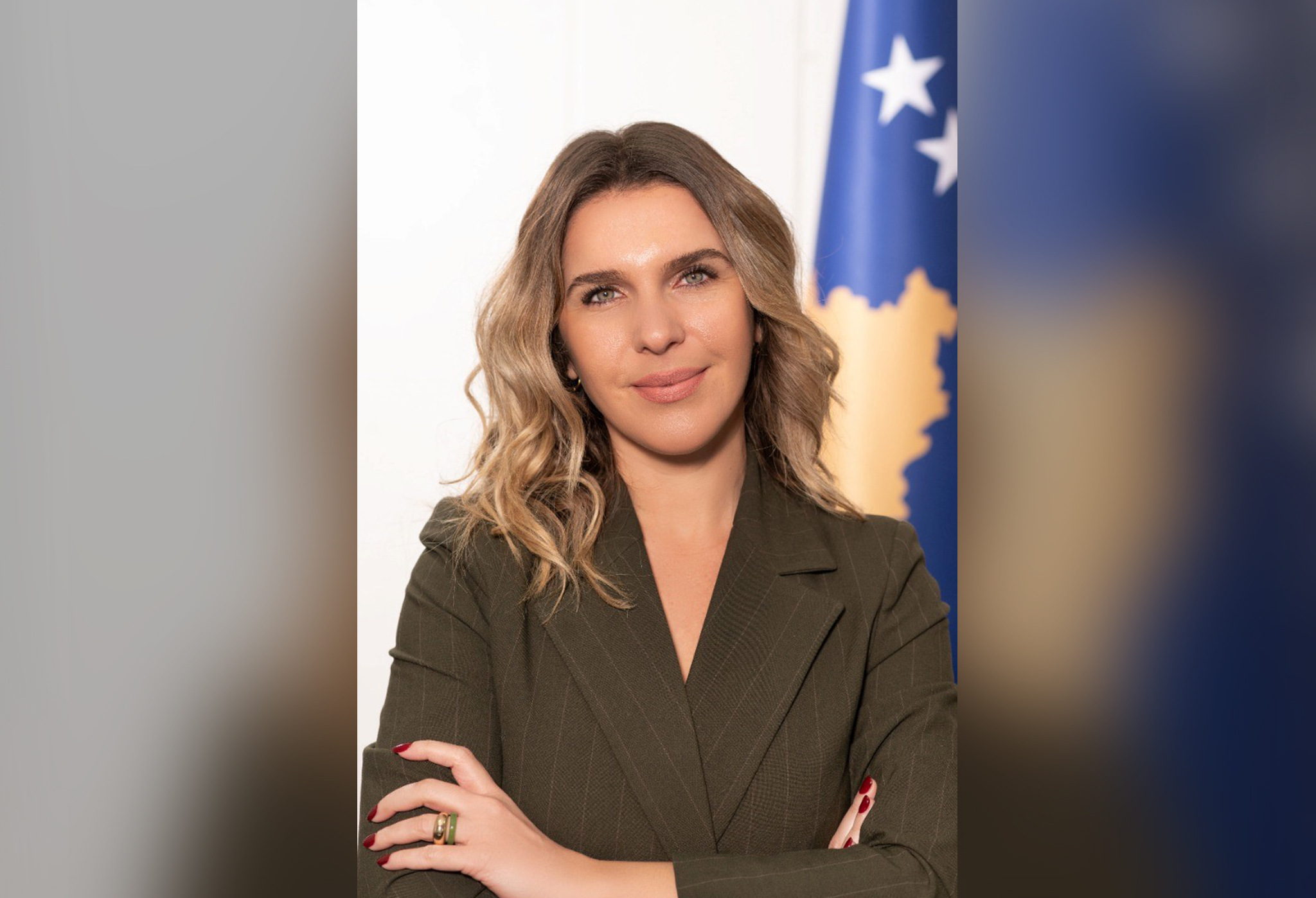 Learta Hollaj
Meet our Alumna, Learta Hollaj (BS '12) who is the new Deputy Chief of Staff to the President of the Republic of Kosovo, H.E. Vjosa Osmani. Learta was initially engaged as the Chief Advisor for Sustainable Development and Partnerships where she was responsible for the portfolio of energy, environmental and development policies, foreign policies as well as projects and initiatives in the field of gender equality.
She holds a Bachelor of Science (BS) degree in Applied Arts and Sciences from RIT Kosovo (A.U.K) and a Master of Arts (MA) in Law and Economics from the Central European University in Budapest, Hungary.
Learta led the organization of the first edition of the International Forum for Women, Peace and Security. Currently, she leads the work of one of the three pillars within the framework of the Summit for Democracy which focuses on the advancement of human rights through the promotion of diversity and inclusion.
She served in the same capacity during the President's tenure as Speaker of Parliament of the Republic of Kosovo. Previously, she worked as a Senior Researcher and Operations Manager at the Institute for Development Policy (INDEP) - a think tank focused on promoting sustainable development, democratic governance and regional cooperation. Her research focused on sustainable development policies with a special emphasis on energy policy, particularly renewable energy sources (RES), energy efficiency, climate change, and 2030 Agenda and Sustainable Development Goals.

Throughout the years, she engaged in consultancy work with local and international organizations. She is one of the founders of the Women in Energy and Mining network and was the first representative of Kosovo at the Future Energy Leaders (FEL – 100) program of the World Energy Council. She is also one of the initiators and served as the Coordinator of the Kosovo Sustainable Development Week.
She is a proud RIT K (A.U.K) alumna and believes that the knowledge and the skills she gained at RIT K (A.U.K) were invaluable and helped with paving forward her academic and professional path.
We are proud of Learta and we wish her success on her new role as she continues to contribute to our community and beyond!