Panel of key stakeholders discusses Climate Change (IPPC) Assessment Reports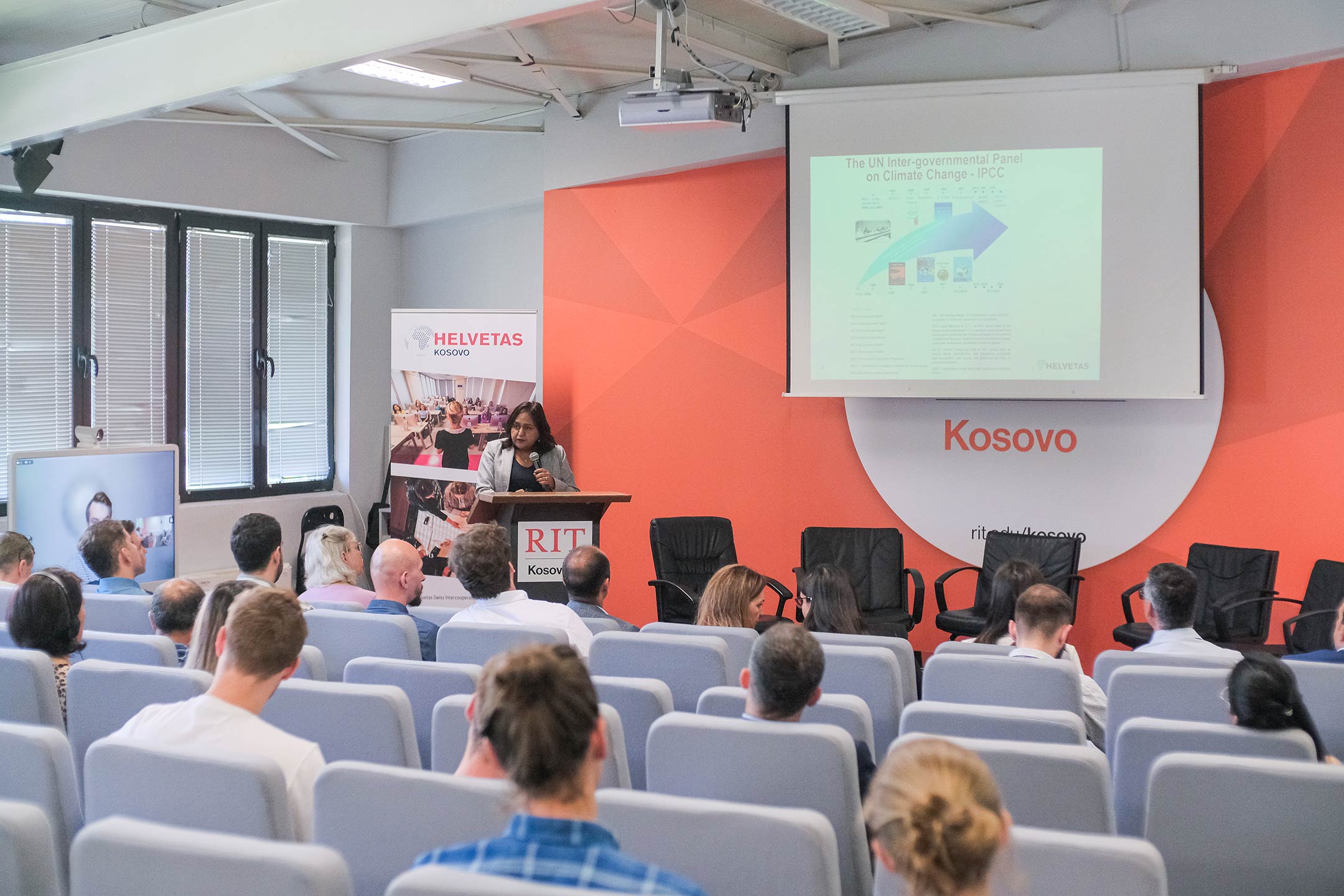 A panel discussion took place on June 23rd at RIT Kosovo among some of the Kosovo region's key stakeholders to discuss the Intergovernmental Panel on Climate Change Report (IPCC) report. The event was hosted jointly between RIT Kosovo and Helvetas, bringing together the climate change actors in Kosovo and abroad.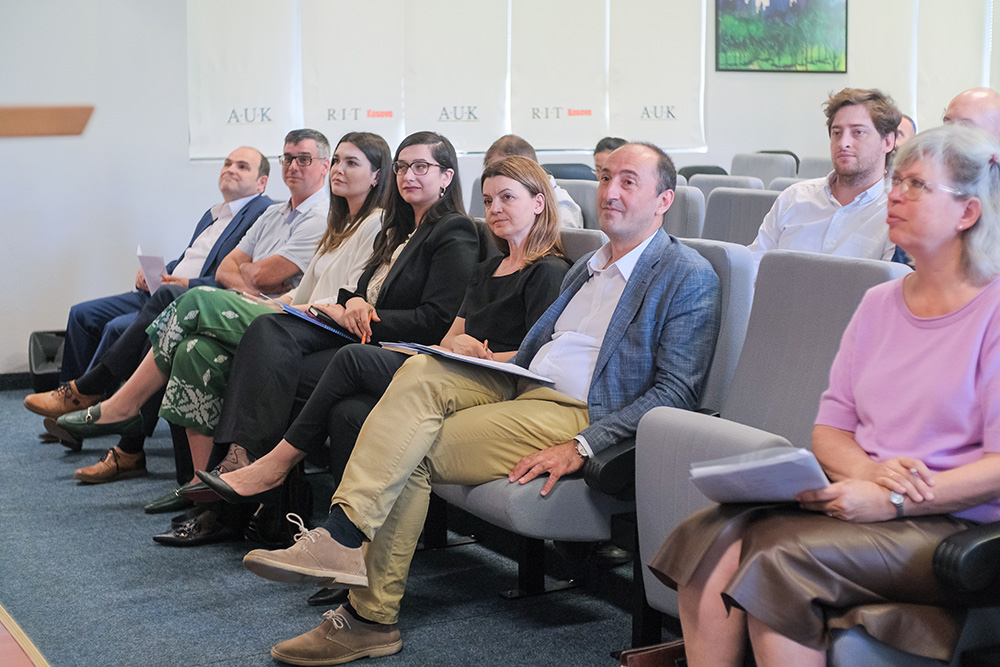 Rupa Mukerji, one of the lead authors and the Director of Advisory Services in Helvetas Switzerland, presented the IPCC Assessment Reports Findings. The reports showed the most comprehensive assessment of human influence on the climate, its consequences on various regions of the world and sectors of the economy - current adaptation measures, their efficacy and gaps - and in the most recent report – mitigation options and related costs. The Kosovo Minister of the Environment, Spatial Planning and Infrastructure, Mr. Liburn Aliu, emphasized the importance of the report and stated that this is a critical moment for increasing awareness about and discussing how climate science can further shape climate and sustainable development policies.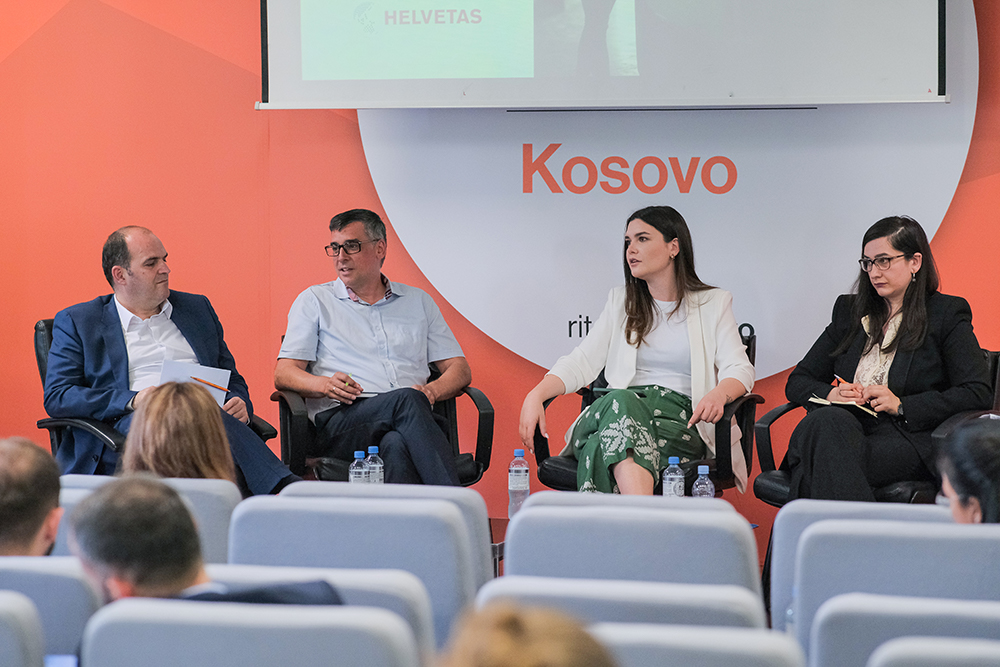 The report's findings were followed by a panel discussion, moderated by Mr. Gent Salihu who serves as the lead faculty for the Environmental Policy classes at RIT Kosovo. The panelists were representatives of the central and local government, think tanks, activist organizations, and the private sector.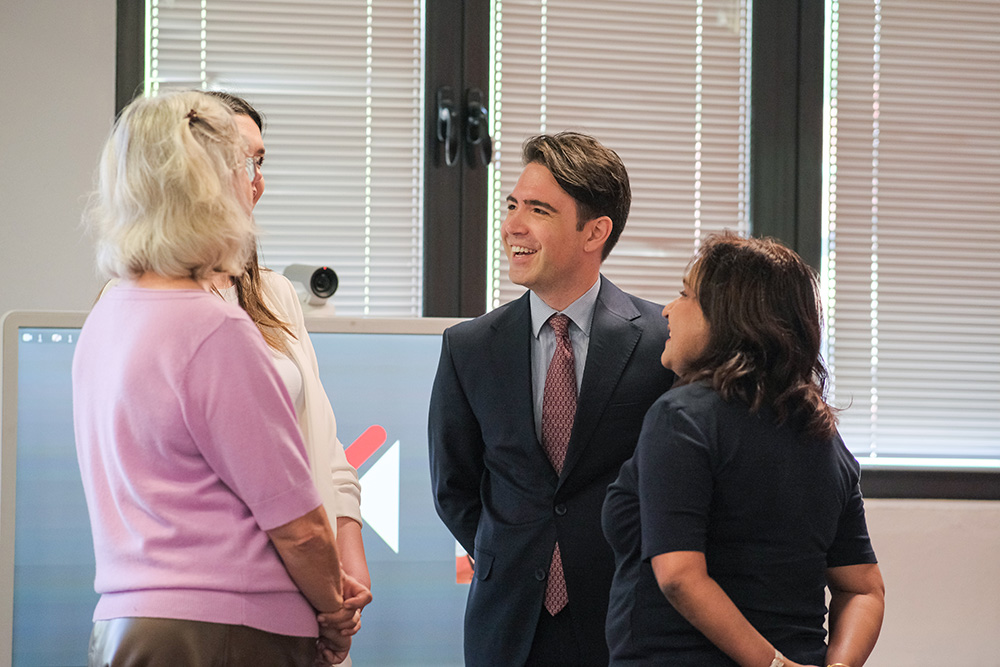 By bringing together influential stakeholders and discussing imperative topics such as climate change, RIT Kosovo aims to connect and strengthen all areas of academic immersion by bridging together theory and practice. As an academic institution, in the past decade, RIT Kosovo has introduced a new concentration in Energy Policy - has developed and added courses focused exclusively on the environment, and takes pride in the student-run Environmental Club which engages and works to preserve the environment. 
Topics