May 26, 2021
by Valon Zekaj
RIT Kosovo (A.U.K) Announces the Establishment of Zagragja Family Scholarship
RIT Kosovo (A.U.K) is pleased to announce the establishment of the "Zagragja Family Scholarship". This scholarship is made possible through a generous gift pledge of over 25,000 Euros by our Board Member and Alum (BSc '08), Mr. Yll Zagragja.
The Zagragja Family Scholarship will provide two partial scholarships to freshmen students enrolling at RIT Kosovo (A.U.K) in fall of 2021 for next four years of studies.
RIT Kosovo (A.U.K) President and Dean, Dr. Kamal Shahrabi, has visited the offices of the two successful businesses that Mr. Zagragja has founded, "Zagragja & Associates" and "UCX Kosovo" at their new premises in Prishtina, Kosovo. Dr. Shahrabi expressed gratitude to Mr. Zagragja and his family for this substantial contribution and stated "We are proud of the achievements of our alums such as Ylli (BSc '08), Jeta (Bsc '10) and Lumbardh (BSc '15) who contribute each day to Kosovo's economy. Through their endeavors they have added more than 100 jobs to the Kosovo job market and much needed export of quality services from Kosovo to the world. Their wish to give back to their alma mater and make education more accessible to other students is a testament of their strong values, high integrity, and exemplary work effort to continuously contribute to the Kosovo youth. As RIT Kosovo, we are proud to have been part of their journey."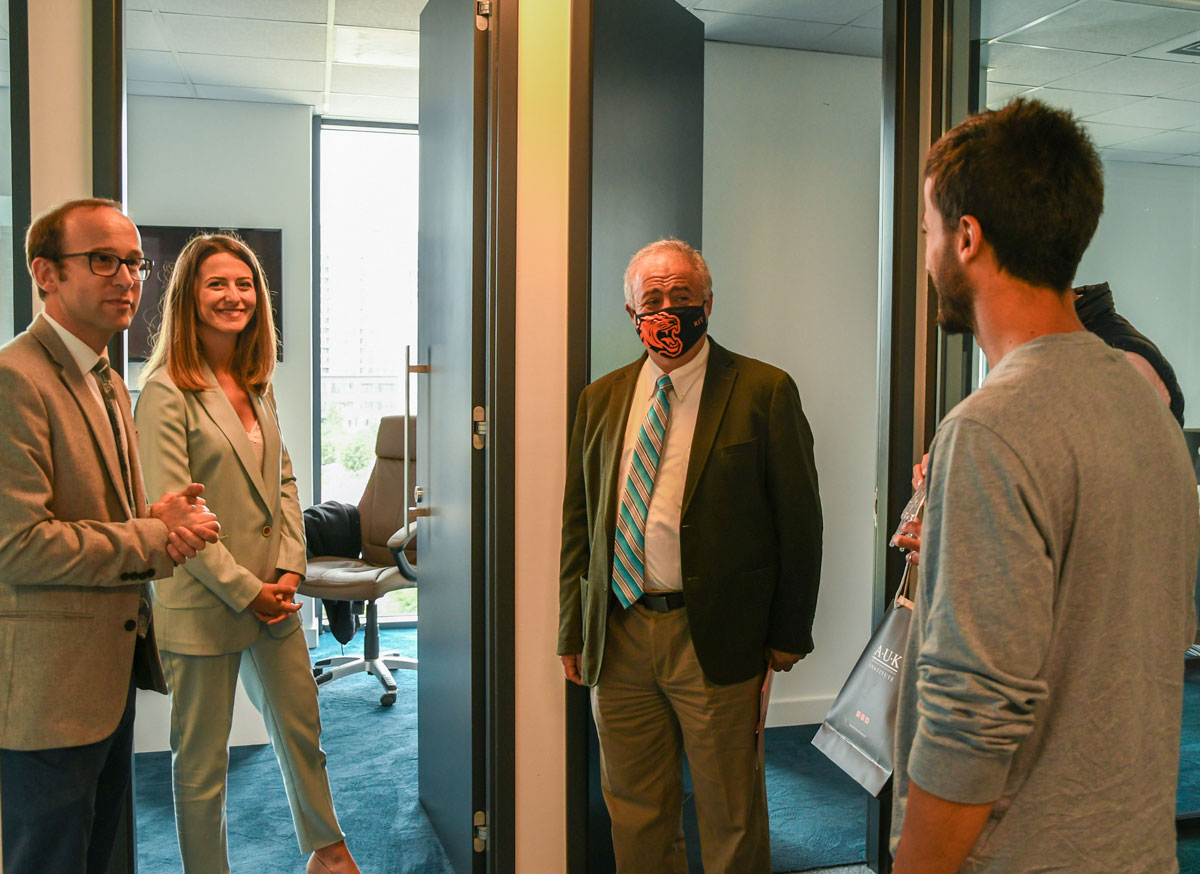 Upon signing the Memorandum of Understanding, Mr. Zagragja stated that "we need to recognize the unmatched impact that RIT Kosovo as an education institution has had on every sector of economy. RIT Kosovo alumni are leading institutions, building exporting businesses, and driving social change. I strongly believe that RIT Kosovo has become an important cog in the economy and state-building processes of our country and, therefore, must be embraced and supported by all stakeholders as such".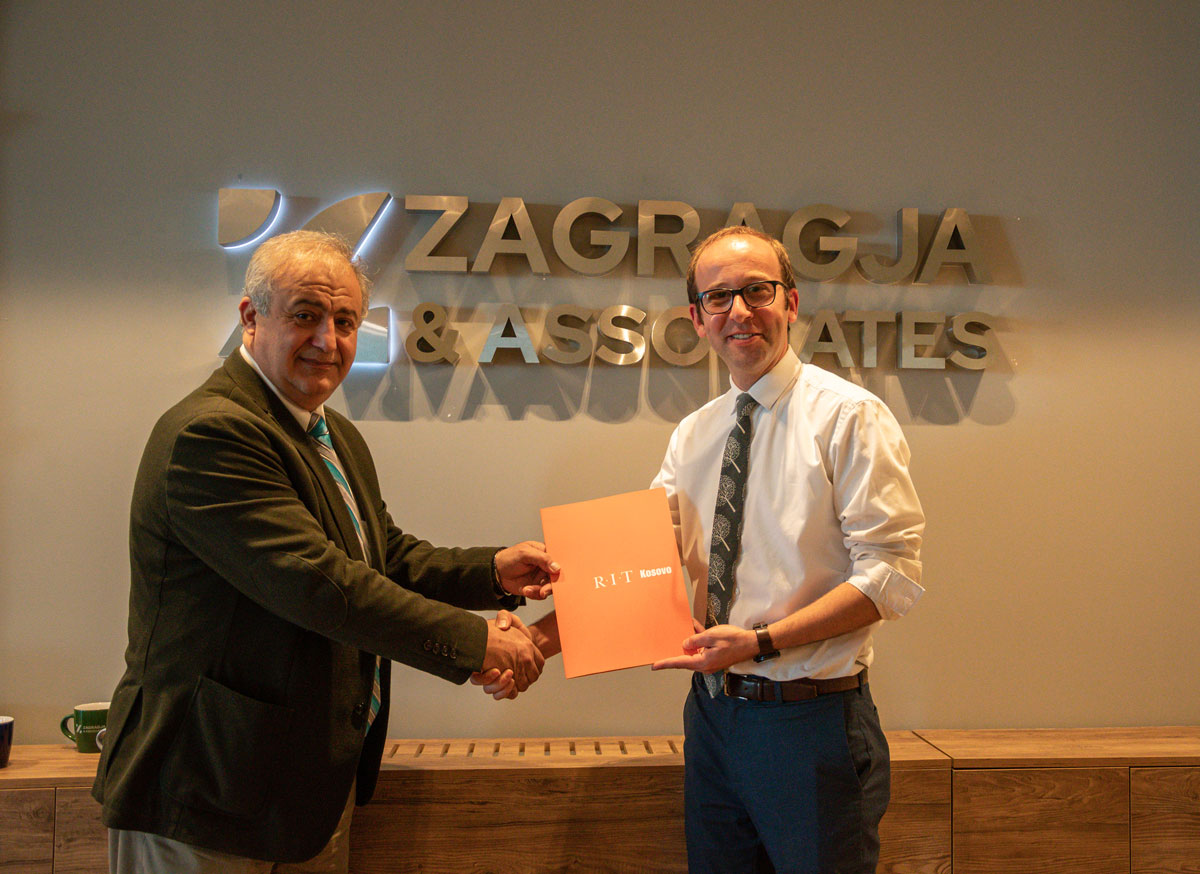 For more information about the Zagragja Family Scholarship please visit our Scholarship webpage: > Freshman Scholarships >  Named Scholarships. 
Topics