RIT Kosovo (A.U.K) announces the TIVE Excellence Center Scholarship
RIT Kosovo (A.U.K) is pleased to announce the establishment of the "TIVE Excellence Center" scholarship fund to enable talented students from economically underprivileged backgrounds the opportunity of obtaining a high-quality American education at RIT Kosovo (A.U.K).

TIVE inc. has pledged close to 50.000 Euros to support the education of students of exceptional talent at RIT Kosovo (A.U.K) with a particular focus on students enrolled in Bachelor's programs in the STEM field.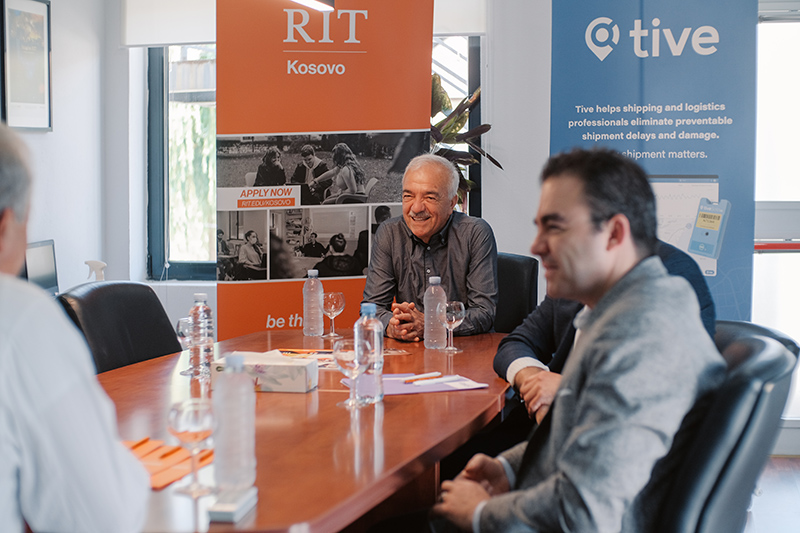 At the signing ceremony of the Memorandum of Understanding (MOU) between RIT Kosovo (A.U.K) and TIVE Inc., Mr. Krenar Komoni, Founder and Chief Executive Officer of TIVE Inc. expressed that "Tive is pioneering the development of real-time tracking and monitoring technologies for all companies in the world that move products from one location to another. Our vision is to create a world fully transparent where everything and everyone is connected, and we are very pleased to partner with RIT Kosovo (A.U.K) in developing and supporting the future engineers and leaders that will enable us to continue our journey in scaling and bringing even more transparency to the transportation industry."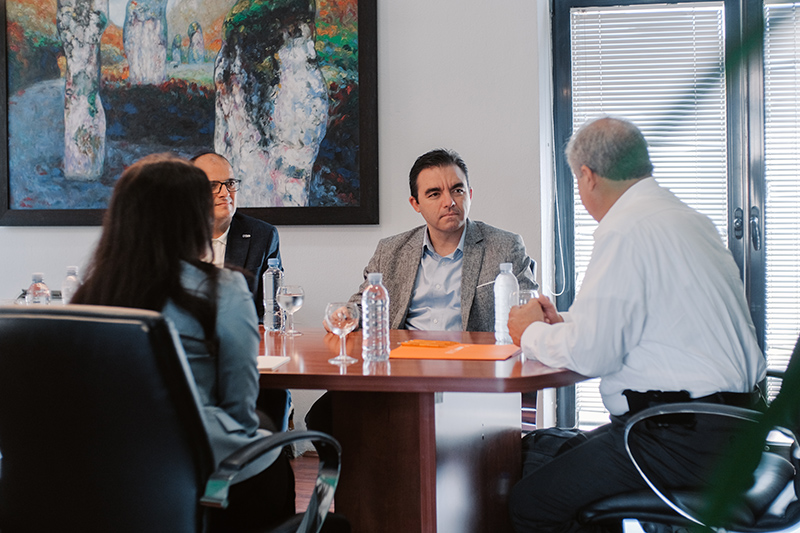 Highlighting the importance of strengthening partnerships with academia, Mr. Astrit Leti, Director of Kosovo Operations at TIVE Inc., stated that "The most important factor in company development and growth is the 'human factor' and I'm so proud that TIVE Inc. has managed to initiate and support the cooperation with RIT Kosovo (A.U.K) in developing the future engineers and tech-leaders. We strive for excellence as we are brave enough to tackle some of the world biggest problems in transportation industry and as such, we really would like to partner with the best schools and help develop the best people out there."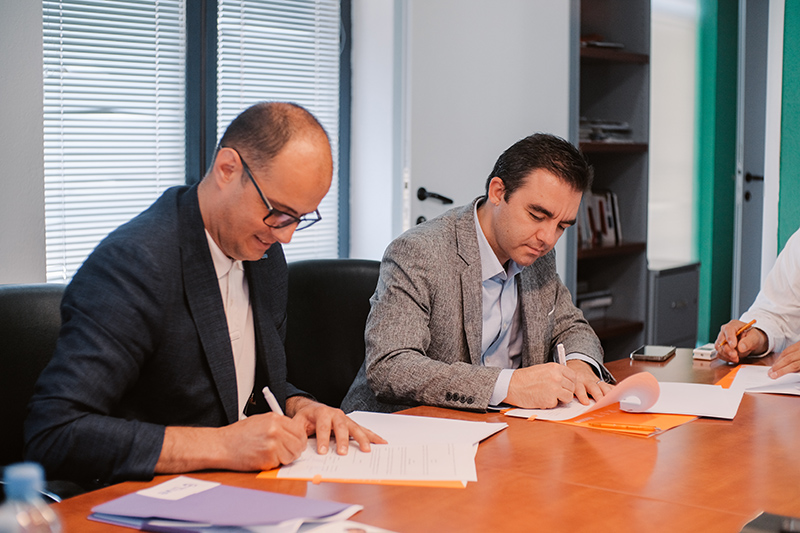 Dr. Kamal Shahrabi, President and Dean of Faculty at RIT Kosovo (A.U.K) thanked Mr. Komoni and the rest of the team at TIVE inc. for their generous support for the students at RIT Kosovo (A.U.K) and for contributing to the joint vision that "high quality education is the main tool to unleash the incredible potential of youngsters in Kosovo and to transform the society for the better." President Shahrabi stressed that "we are grateful for the start of this partnership with TIVE Inc. and for opening new doors for our students to excel and succeed, while being at the forefront of technological and innovation development efforts in Kosovo."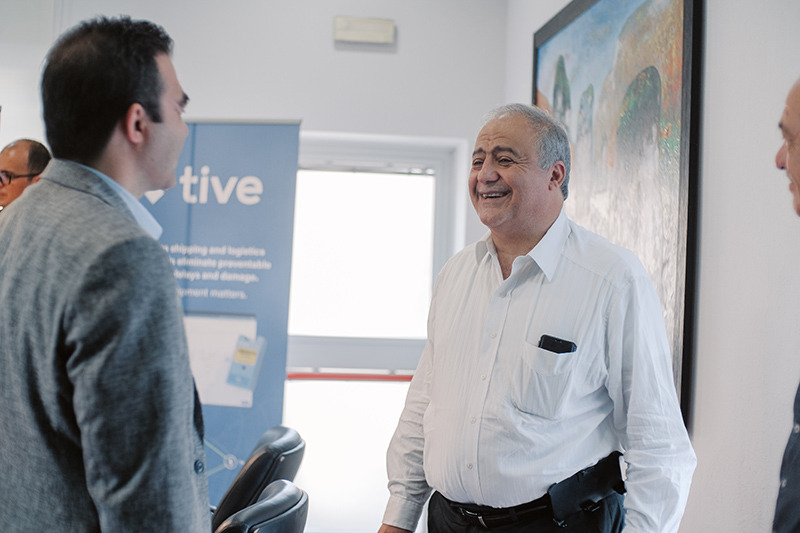 For more information about the "TIVE Excellence Center" scholarship application process and criteria follow this link: https://www.rit.edu/kosovo/admissions#scholarships
TIVE Inc. is a leading provider of real-time supply chain visibility products and services that help supply-chain-management companies and logistics professionals actively manage their in-transit shipments' location and condition with unparalleled insights and enhanced visibility. Tive helps companies improve efficiency and meet regulatory requirements by providing an end-to-end sensor solution to visualize, optimize, and monitor operations in real-time. Tive has delivered real-time shipment visibility in more than 200 countries, and helped save thousands of shipments from being delayed, damaged, spoiled, or rejected.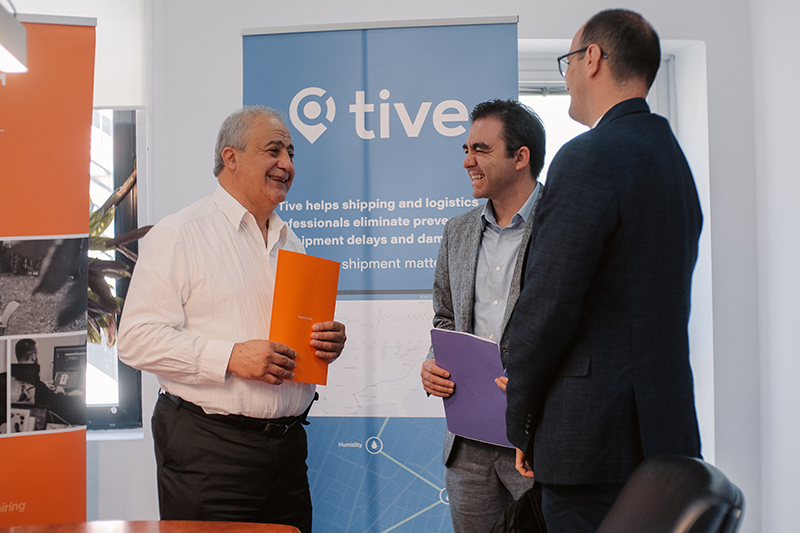 RIT Kosovo (A.U.K) is Kosovo's sole nonprofit higher education institution which teaches entirely in the English language. It is also the only institution in Kosovo whose degrees are accredited and recognized world-wide thanks to the partnership with the Rochester Institute of Technology (RIT) in New York. RIT Kosovo (A.U.K) is expanding its teaching programs and in the fall of 2021, it has introduced the Bachelor of Science degree in Commuting and Information Technologies (CIT).