RIT Kosovo (A.U.K) President meets with Prime Minister Kurti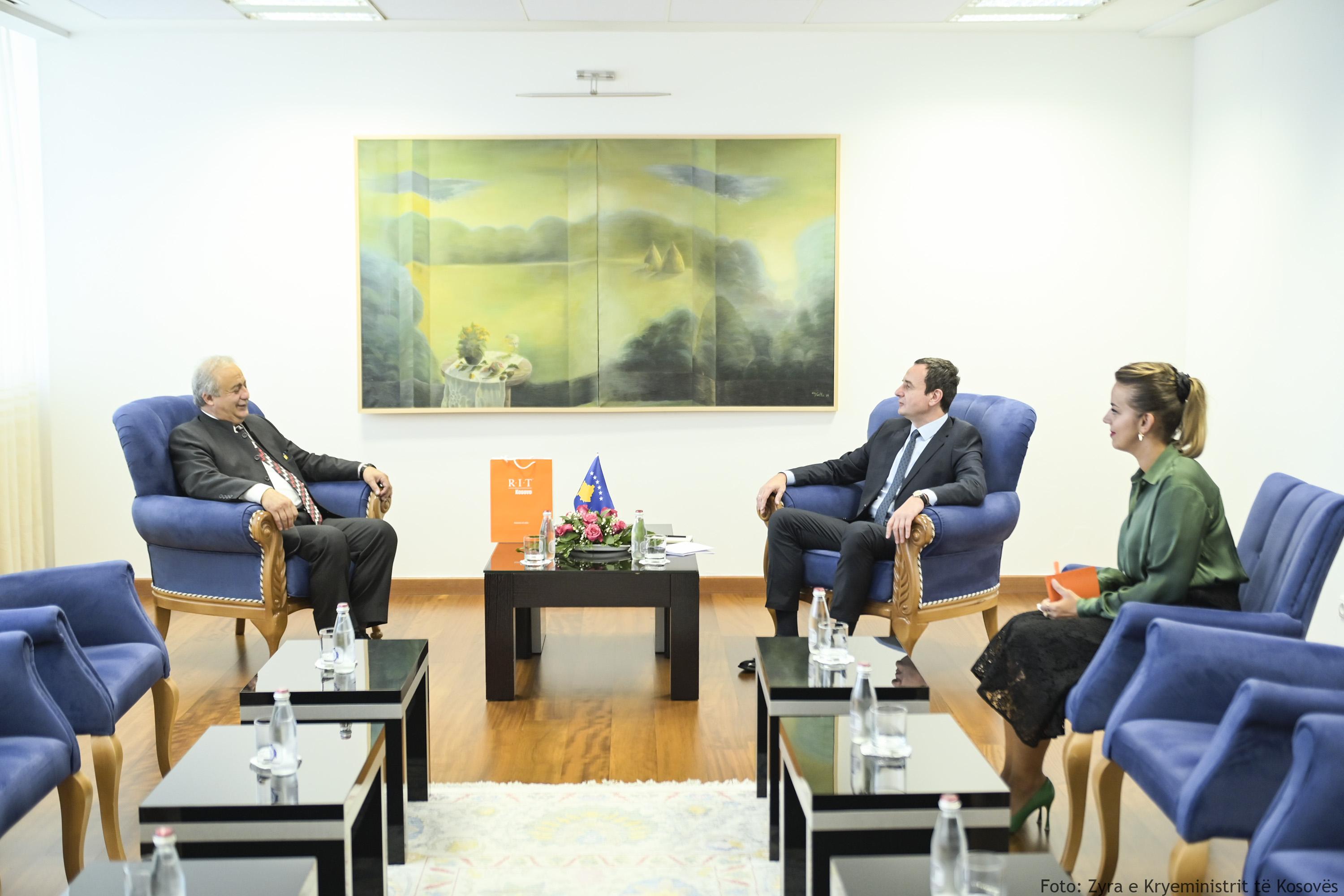 On August 2, 2022, Dr. Kamal Shahrabi, President and Dean of Faculty at RIT Kosovo (A.U.K) met with H.E. Albin Kurti, Prime Minister of the Republic of Kosovo to discuss cooperation opportunities between the Government and RIT Kosovo (A.U.K) through concrete projects in the field of higher education. During the meeting, Prime Minister Kurti stated that improving the quality of education is a high priority for the government and that education presents a key source for the country's sustainable development.  Furthermore, President Shahrabi talked about the mission of RIT Kosovo (A.U.K) in delivering high-quality American education in Kosovo and its important role in preparing the next generation of leaders.
RIT Kosovo (A.U.K) is Kosovo's only private, nonprofit higher education institute offering degrees that are accredited and recognized worldwide thanks to the partnership with Rochester Institute of Technology (RIT) in New York. Since its establishment in 2003, RIT Kosovo (A.U.K) has been a leading institution in preparing Kosovo's much needed educated workforce and globally competitive professionals. RIT Kosovo (A.U.K) alums are actively engaged in all spheres of life as professionals, innovators, and entrepreneurs making a significant difference and positively impacting the Kosovar society.
See the press release from the Office of the Prime Minister for more info:
https://kryeministri.rks-gov.net/blog/kryeministri-kurti-priti-ne-takim-presidentin-e-r-i-t-kosova-kamal-shahrabi/