Spring Career Fair 2022 at RIT Kosovo (A.U.K)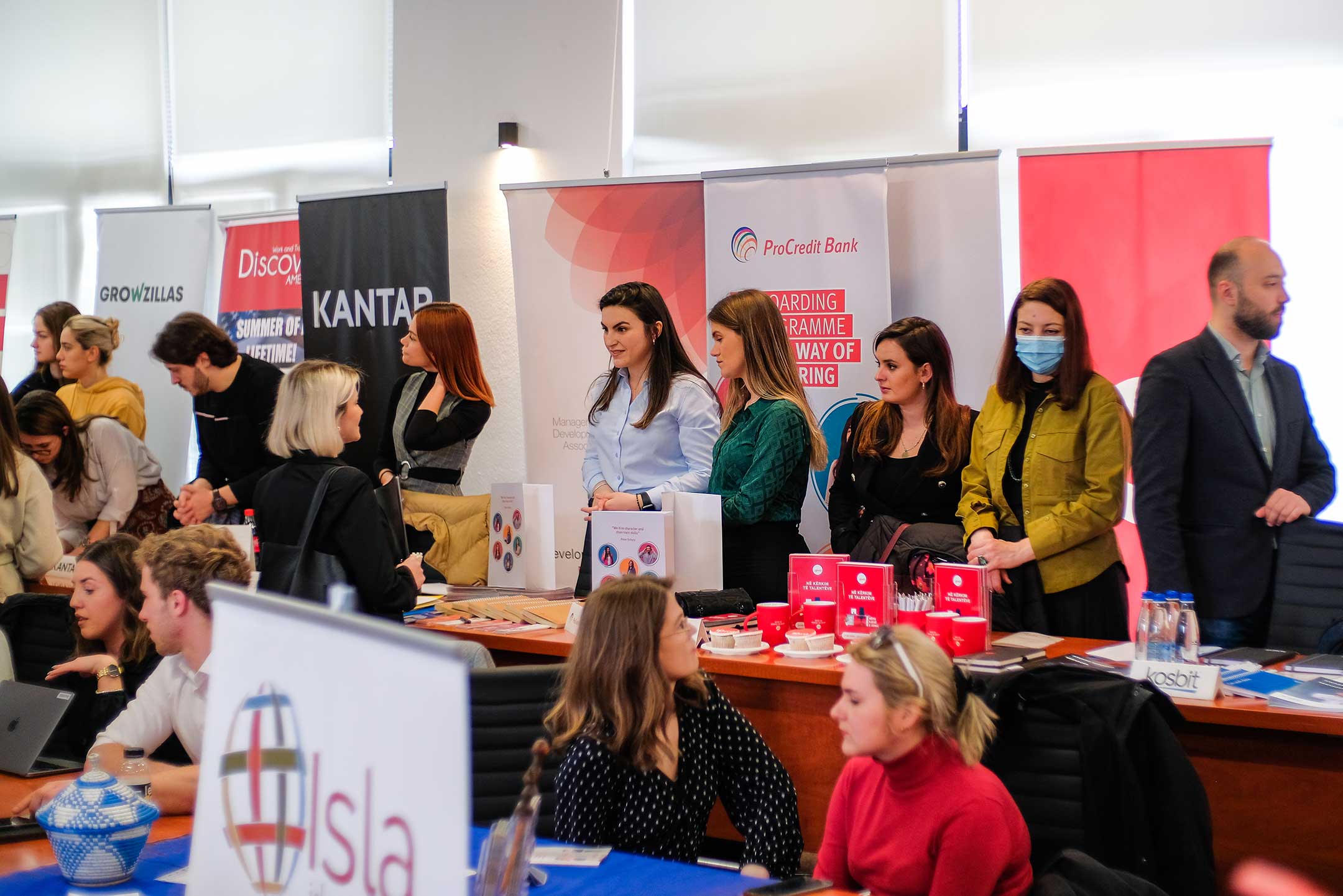 On April 4th, 2022, RIT Kosovo (A.U.K) Co-op & Career Office organized the "Spring Career Fair 2022". The fair was a great opportunity to network with the most prestigious companies in Kosovo. This year's fair, came up to be a very successful event and one of the largest career fairs which brought over 40 companies to our campus. 

Over 150 students participated, our seniors' students attended the career fair seeking full-time job positions and joined a network with employers during the event. Attending this event, brought many benefits for the companies that were seeking RITK's skilled students.
"The feedback we received from the companies is a direct impact to our students, relating a high demand in their recruitment, thus, resulting with a successful Career Fair", said Arlinda Hajdari, the Co-op & Career Head of the Office.
Our new Degree/Program, the Computing and Information Technology Program (CIT) attracted some of the top IT Companies in Kosovo, such as KOSBIT, Gjirafa, KodeLabs, LinkPlus, Sonnecto, Celonis, Frakton, UCX, Mayune Visuals, Kutia, and InCodeks.
Here is a full list of companies which took part in our Spring Career Fair 2022:
American Advising Center

Aztech

Banka Ekonomike

Banka Per Biznis

BKT

Britannica ELT

BUCAJ

Celonis

Devolli Group

Digipow

Discover America Work and Travel USA

Dua Pune

FAR Logistics and American Trucking Group

Frakton

Gjirafa Inc

Grant Thornton

Growzillas

INCodeks

Index Kosova

IPKO

ISLA Internship

Kantar

Kode Labs

Kosbit

Kosova Jobs

Kutia

Linkplus

Manaferra

Mayune Visuals

MDA

Met Daan

PECB

ProCredit Bank

PWC

Radix

RBKO

Sonnecto

Spaxel

Swinto

Teach for Kosova

UBO Consulting

UCX

Zagragja&Associates
Topics