Spring Career Fair 2023 at RIT Kosovo (A.U.K)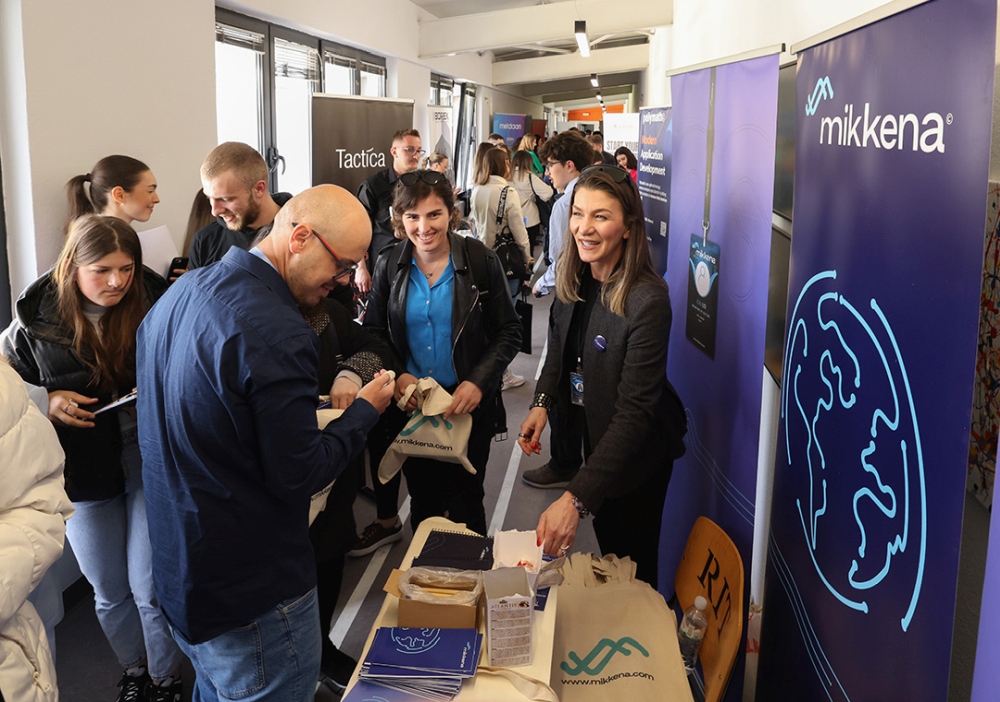 RIT Kosovo (A.U.K) organized the highly successful "Spring Career Fair 2023", which took place on the 26th and 27th of April, 2023.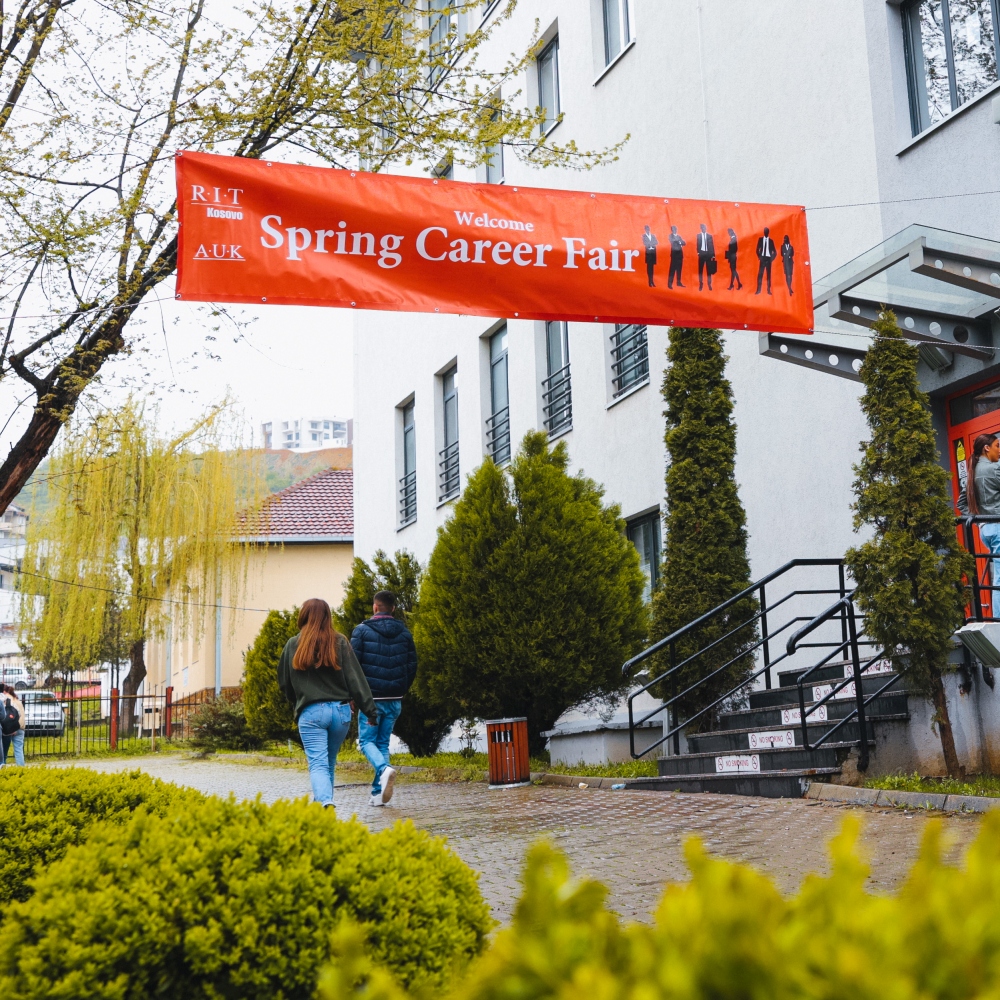 The fair provided an excellent opportunity for CIT and AAS students to network with some of the most reputable companies in Kosovo. This year's event was one of the largest career fairs on our campus, with 50 companies in attendance and over 160 students participating.
The fair catered to students from all academic levels, from freshmen to seniors, who were keen to explore various job opportunities. Freshmen had the chance to discover their field of interest and inquire about internships and job prospects. Similarly, sophomores and juniors utilized the fair to pursue these same goals, while seniors attended to seek full-time employment and engage with recruiters.
Furthermore, RIT Kosovo (A.U.K), in collaboration with the IPKO Foundation and Women in Tech Kosovo, celebrated "Girls in ICT" day this year by hosting a series of successful events as part of the Girls in ICT Week initiative, under the patronage of the Municipality of Prishtina. Additionally, the second day of the Career Fair was dedicated to technology-oriented companies, with the aim of providing students with employment opportunities in the technology field.
The career fair was mutually beneficial for both students and companies, offering a fantastic platform for networking and creating opportunities.
"The feedback we received from the companies is a direct impact to our students, relating a high demand in their recruitment, thus, resulting with a successful Career Fair", said Arlinda Hajdari, the Co-op & Career Head of the Office.
We extend our heartfelt appreciation to all the companies who participated and contributed to this initiative!
Here is a full list of companies which took part in our Spring Career Fair 2023:
Community Building Mitrovica 'CBM'
Katror Media and Publicity
Topics