Streamlining Curricular Development
On March 25, 2022, the project team organized the workshop with the representatives of the Higher Education Institutions in Kosovo, form the ICT and Energy sector, as part of the project "Streamlining Curricular Development Processes and Establishment of the Task Force for Curricular Development", funded by the University Support Grant Program of the U.S. Embassy in Prishtina and administered by KUSA, and implemented by RIT Kosova (A.U.K).
The workshop was conducted by Dr Mike Eastman and Dr James Lee from the College of Engineering Technology, Rochester Institute of Technology (RIT) USA, in cooperation with the project team Dr Venera Demukaj and Dr Mimoza Polloshka. The workshop gathered 20 participants, representatives of the public and private Universities in Kosovo, who shared their experiences and knowledge; the current challenges that they face when designing and adjusting curricula based on labor market needs, and also, they shared their recommendations on existing mechanisms, institutions and/ or departments, which can support their work further.
This workshop represents one of the project milestones, preceded by the first workshop with industry representatives which was held in January, 6 2022.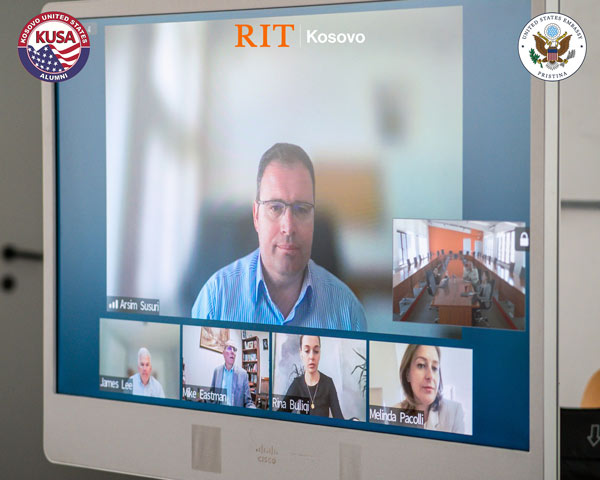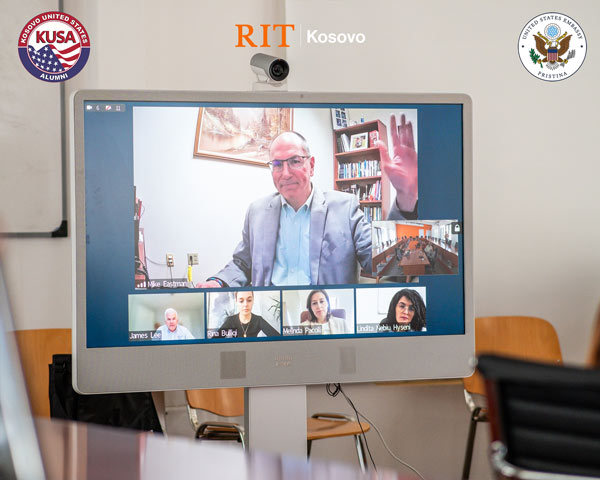 The workshop of January 6, 2022, was conducted by Dr.Arianit Kurti from  Linnaeus University (LNU) in Sweden, in cooperation with the project team. The representatives of the 10 Kosovar businesses in the field of ICT and Energy sector shared their experiences and knowledge about human capital needs in their respective industries, and also gave recommendations how to strengthen the capacities of HEIs and all other involved actors in Kosovo for coordination, synergy and development of new and sought-after curricula in line with labor market demand and in a timely manner.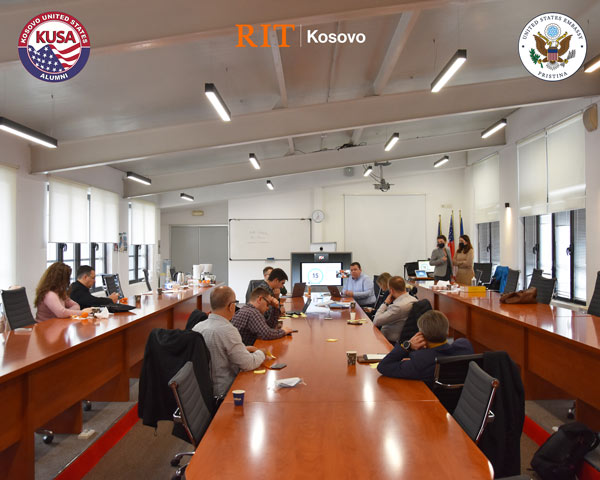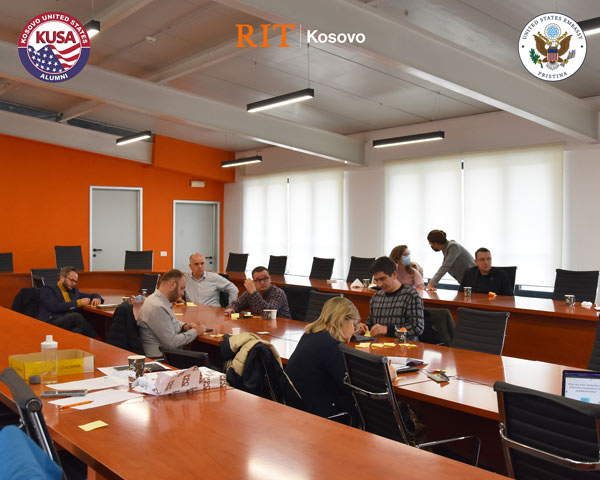 #ritkosovo #rittigers #prishtina #kosovo