What an Exceptional Story!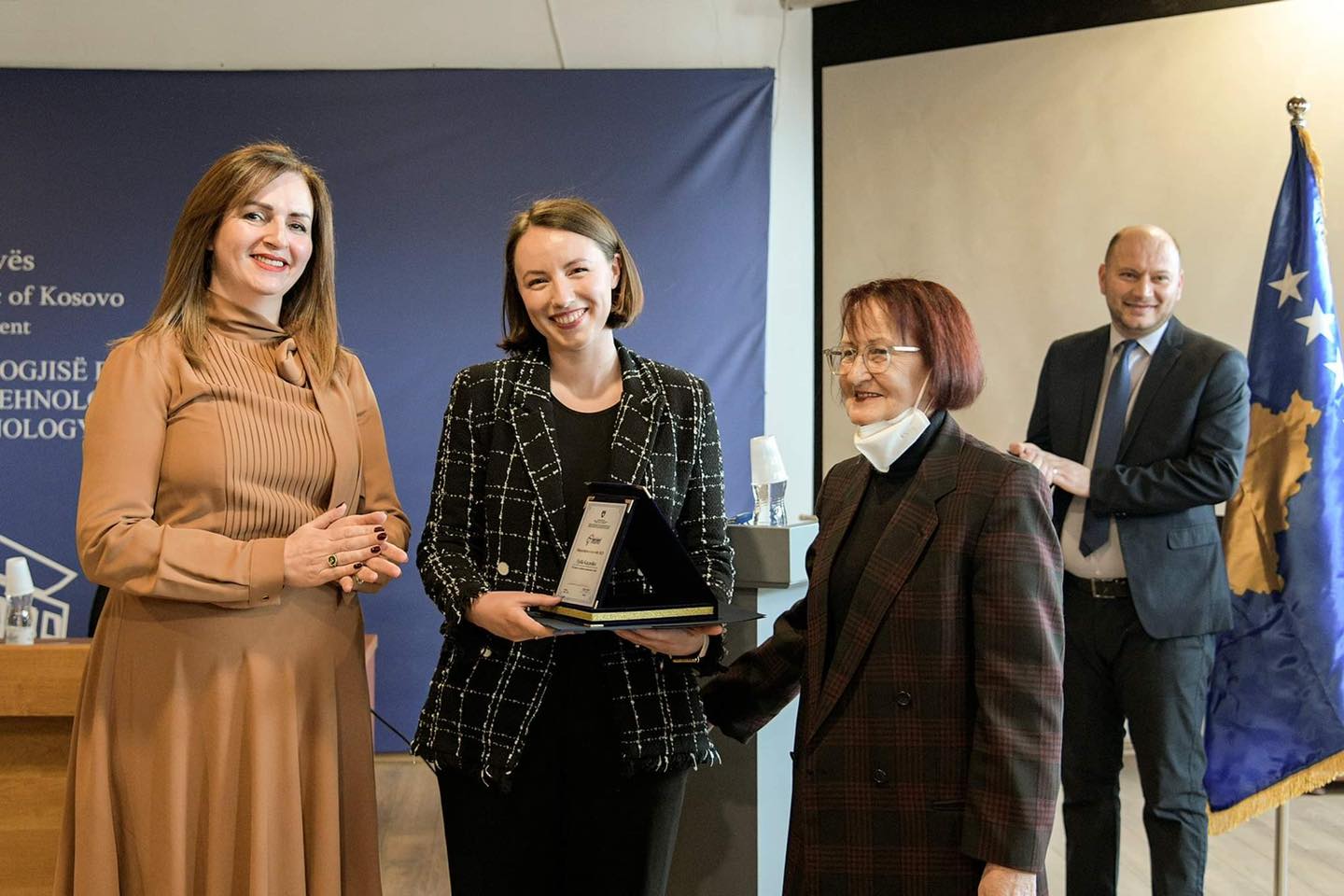 RIT Kosovo is honored to present its Alumni, Dr. Fjolla Kaçaniku and her outstanding achievement in Education.
Dr. Kaçaniku has been awarded with "Young Scientist of the Year" by Minister of Education, Science, Technology and Innovation Mrs. Arberie Nagavci.
Fjolla Kaçaniku is a Doctor in the field of Educational Sciences. Her scientific work is presented through databases which are indexed in Scoppus in the second quarter Q2 and Q3 – internationally recognized as a high-quality platform for such presentations.
Mrs. Nagavci emphasized that the Government of the Republic of Kosovo, respectively the Ministry of Education, will focus on the orientation of its researchers and enable them to have easier access to the Global Knowledge market.
We wish Dr. Kaçaniku a brilliant journey in her future career!
Topics