April 7, 2021
by Shelly Meyer
RIT's College of Liberal Arts adds two new bachelor's degrees in history and English
The new degree programs will accept students in the 2021 fall semester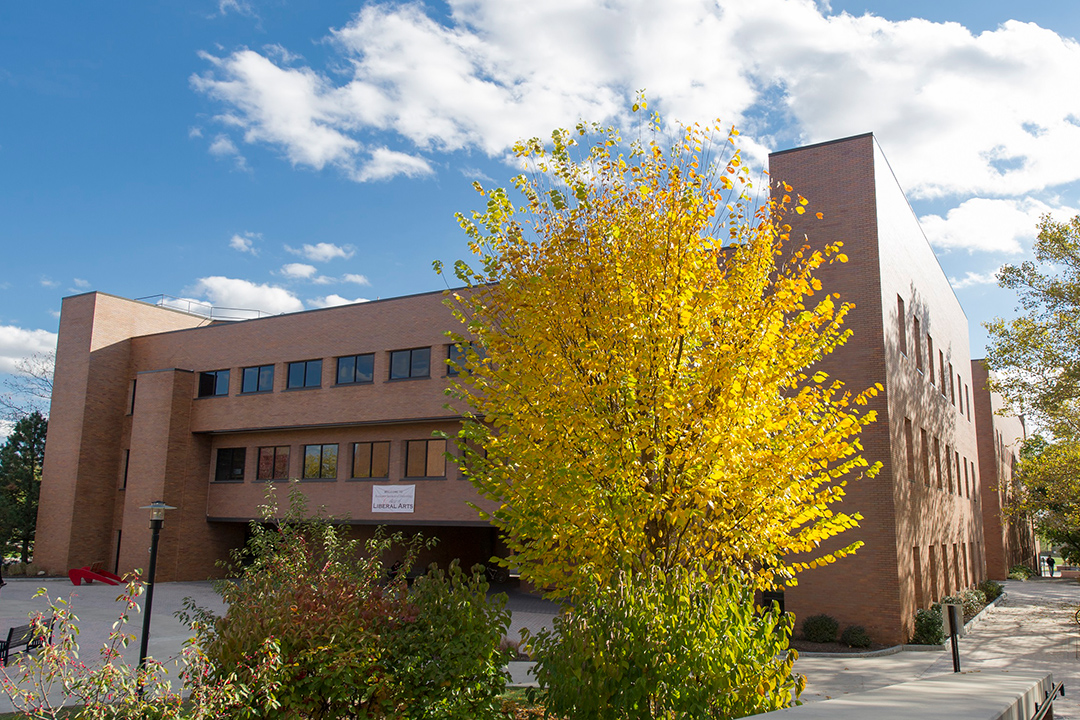 Two new degree programs within Rochester Institute of Technology's College of Liberal Arts were approved by the New York State Department of Education and will be accepting students this fall. The Bachelor of Science degrees in history and English will be open to new students as well as existing RIT students who want a new or double major.
"We are delighted to expand our offerings within the College of Liberal Arts to include these two new bachelor's degrees," said Interim Dean LaVerne McQuiller Williams. "Curriculums in both programs have been designed to help our students succeed in a number of career paths and, because this is RIT, they're uniquely positioned to allow our students to meld their interests in technology and the humanities."
Both degree programs encourage students to take core courses early in their studies and then choose a track or concentration to pursue in their final two years. Available history tracks are U.S. history, global history, deaf and disability studies, and history of the environment, science, and technology.
"RIT history majors will acquire not only the traditional skills of the discipline of history, but also the technological expertise necessary to study and craft history in the digital age," said Joseph Henning, history program director. "Innovative and tech-savvy, RIT history majors will stand apart from their peers at other universities. Not only will they be historians, they also will be prepared to succeed in such fields as education, law, government, business, and public service."
Available English tracks are literary and media studies, creative writing, and computational linguistics.  
"The key thing about RIT's new English degree is its innovativeness and unconventionality," said Robert Glick, English program director. "We want our majors to be prepared to go off and work internships and co-ops, and to pursue professions in things like video game design, filmmaking, software development, illustration/animation, or the medical and environmental humanities. This is in addition to being able to seek an advanced degree in English, the law, or medicine if they choose to take that path."
History and English were previously among the core disciplines of the liberal arts at RIT, and many students have pursued minors or immersions in the fields. There are currently 513 students at RIT completing immersions or minors in English, and 348 students completing immersions or minors in history. Many of the classes required for the new degrees are pre-existing. Therefore, students may discover they are already well on their way to completing the requirements for the major.