Perpetually creating the future of RIT
President Munson sets a vision for volunteer university leadership at Brick City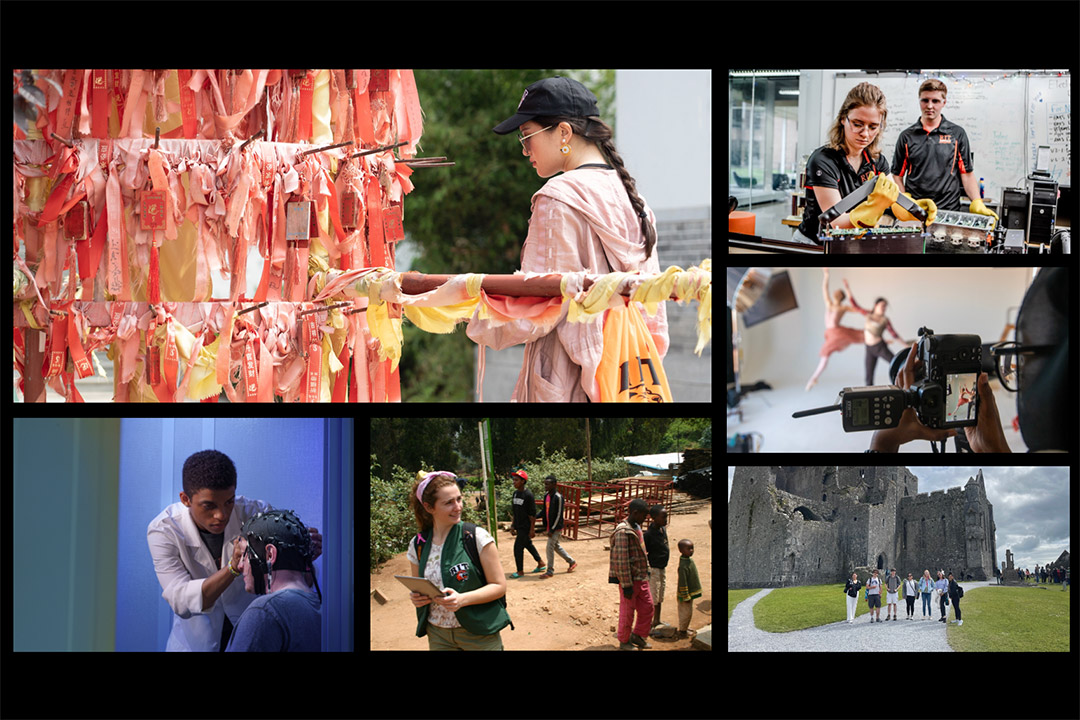 RIT President David Munson set a vision for "perpetual creation" to more than 300 volunteer university leaders during Brick City Homecoming and Family Weekend.
RIT held its first-ever Volunteer Leadership Summit on Oct. 13 to assemble the university's closest supporters. This included members of the Board of Trustees, the President's Roundtable, the National and Regional Councils, the RIT Alumni Association Board of Directors, NTID's Alumni Board, Foundation Board, National Advisory Group, and representatives from the Student Alumni Alliance.
"There is much planned for you that will provide us all a forum for discussion across a wide range of topics focusing on major RIT initiatives and how you can play a role in advancing RIT while also benefitting from this extensive network of RIT volunteers," Jeffrey Harris '75, chairman of the RIT Board of Trustees, told the gathering.
Many in attendance attended the official ribbon cutting ceremony for the Student Hall for Exploration and Development (SHED) the previous evening.
In the keynote address to the volunteers, Munson outlined how far the university has progressed in its history leading up to the SHED, and what opportunities exist in the future.
"We are ready to write the next chapter. We are operating from a position of strength. And everyone in this room has a role to play," Munson told the audience. "We need your help to continue this momentum. We need your ideas. We need your engagement. We need your connections … We need your vision of the future. And we are going to need resources to win."
Topics