Renovations to NTID performing arts spaces increase capacity and accessibility
Existing spaces saw updates, and a new dance lab, rehearsal room, and enlarged scene shop were added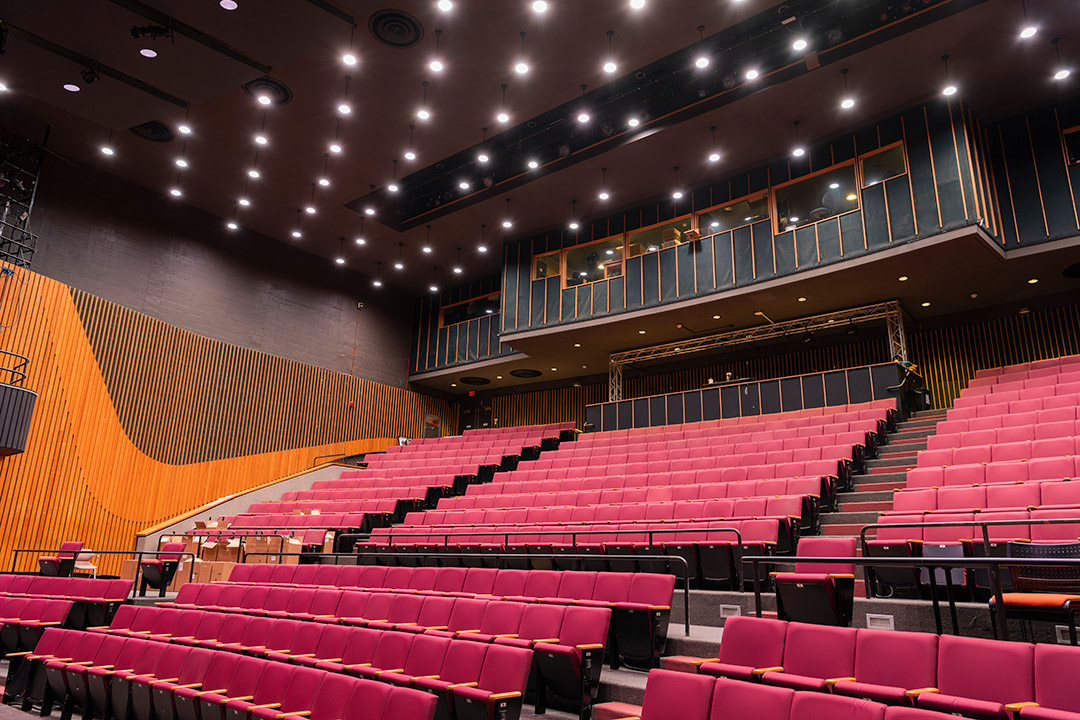 Renovations to NTID's Department of Performing Arts have concluded, expanding the spaces for more accessibility and multi-purpose capacity. Panara Theater will begin hosting events in the spring.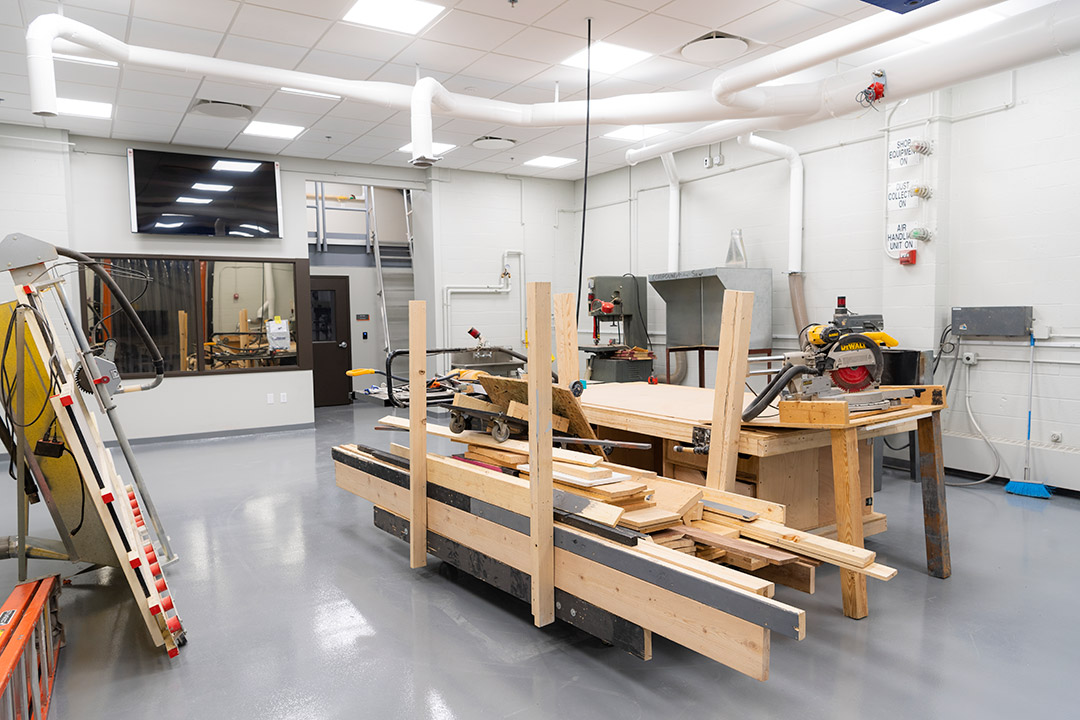 Matthew Sluka
The renovations included the first update to Panara Theater's lighting system since its opening in 1974 as well as the creation of a new dance lab, a new multi-purpose rehearsal room, and an expanded scene shop with areas for painting props and for welding. In addition, the renovations updated the existing dance lab, costume shop, woodshop, dressing rooms, green room, faculty offices, and department office suite.
The renovations also focused on increasing the accessibility of the performing arts spaces. The updated costume shop is fully accessible for wheelchair users and includes height-adjustable tables and an adaptive sewing machine. The costume shop, green room, and dressing rooms all now include TV monitors that can show the stage, allowing for deaf and hard-of-hearing students to see cues to go on stage.
The dance labs and the rehearsal room also include light grids and sprung floors that absorb shock. These features will allow the spaces to be used for small productions as well as rehearsals and classes.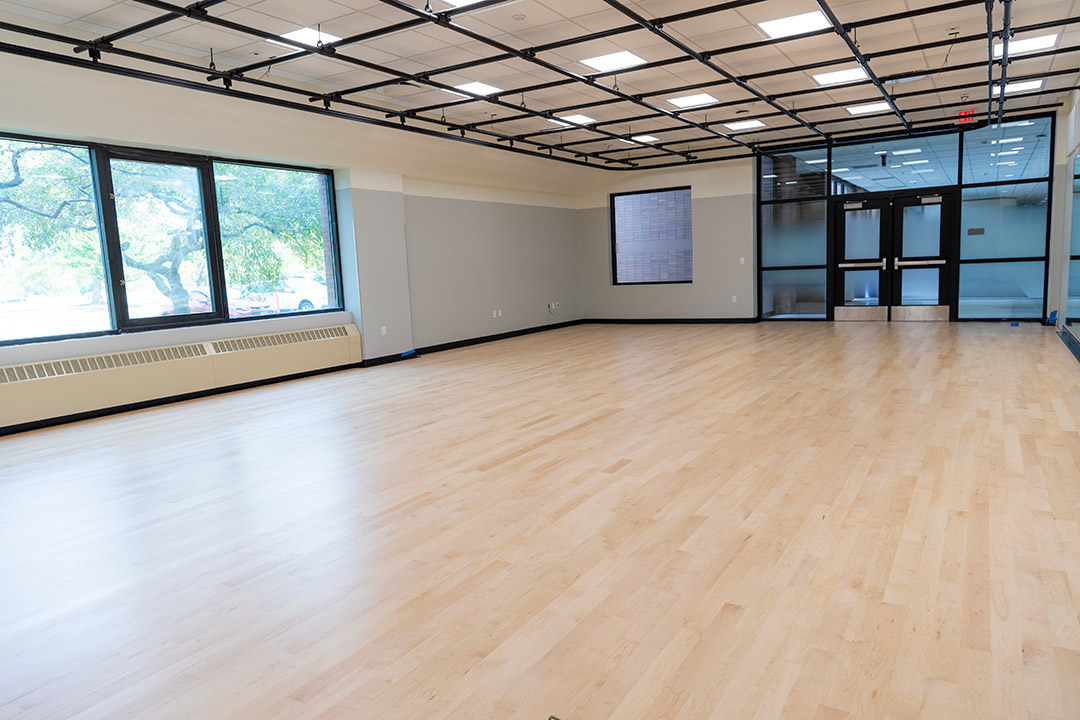 Matthew Sluka
According to Jill Bradbury, chair of NTID Performing Arts, these updates and expansions, especially in the technical areas, will allow students to experience a wider range of the skills that go into creating a production. "With two dance labs in Lyndon Baines Johnson Hall and the new dance studio in the SHED, RIT now has three times as many spaces to support dance on campus as it did a year ago," said Bradbury. "These renovations help make the performing arts program at RIT one of the university's distinctive features."
Topics