The Rhythm of Motion and Light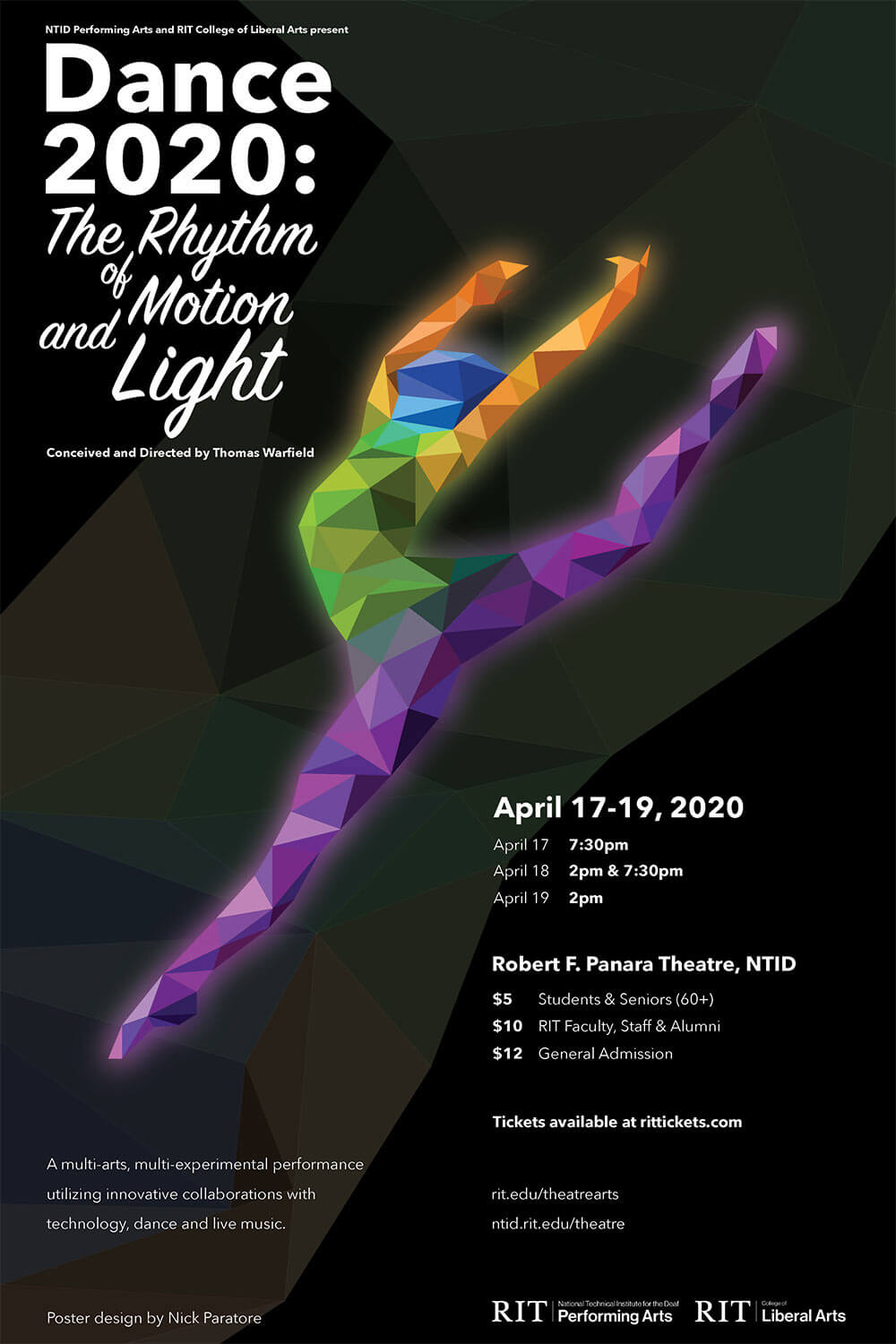 CANCELLED: This production has been cancelled due to COVID-19.

Multi-arts, multi-experiential dance performance utilizing innovative collaborations with technology and live music. The performance utilizes Augmented Reality and the choreography is created from the technology itself. This will be a true spectacle of color, light, movement and music.
Conceived by and directed by Thomas Warfield
Show Details and Tickets
Tickets available from RITTickets.com, by visiting the Gene Polisseni Center Box Office from 10am-6pm Monday-Friday, or by calling 585-475-4121.