Alumnus applies design superpowers to new 'Ms. Marvel' series
Upon the release of the new Ms. Marvel miniseries, Jake Mathew quips that his kids have never been more impressed by what he does for a living.
Mathew '04, '06 MFA (new media information technology; computer graphics design - now visual communication design) animated the main on end titles in each episode of the hit Disney+ show. Main on end sequences are the graphic displays of titles and credits at the conclusion of shows and films.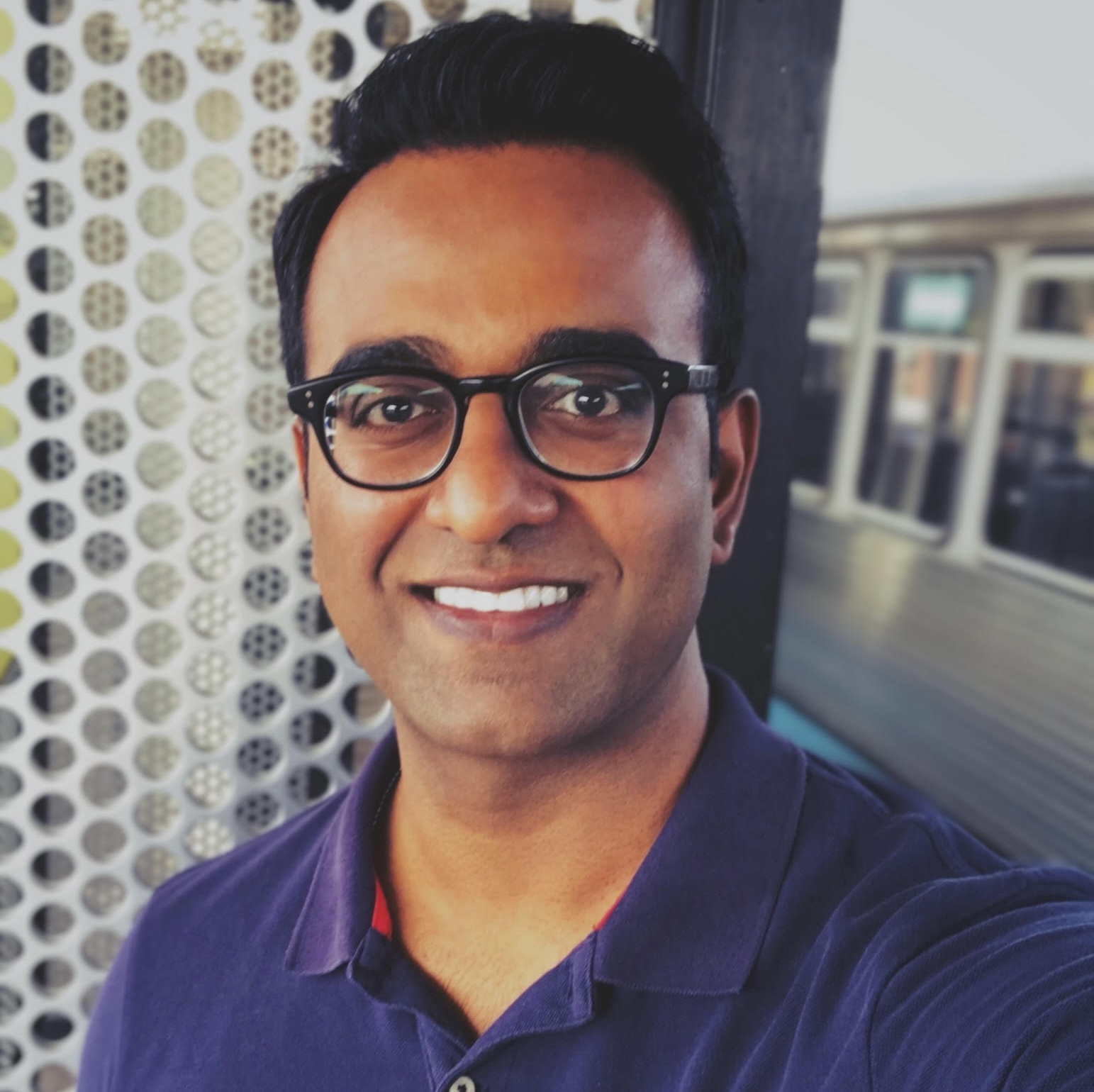 Mathew's sons weren't the only ones energized by his creative contributions to the newest project of the Marvel Cinematic Universe, which has become a cultural phenomenon. 
"This was a huge dream project," said Mathew, a Marvel enthusiast. "Most of my career has been advertising and TV commercials. So every time I get to work on a title sequence it's fun. And a title sequence plus Marvel is a double bonus."
Mathew completed the Ms. Marvel work for design firm Perception. The sequences feature graffiti-style text on landmarks in the series' two primary locations — New Jersey and Pakistan. 
This is just the latest of a number of notable motion design projects Mathew has done in his career.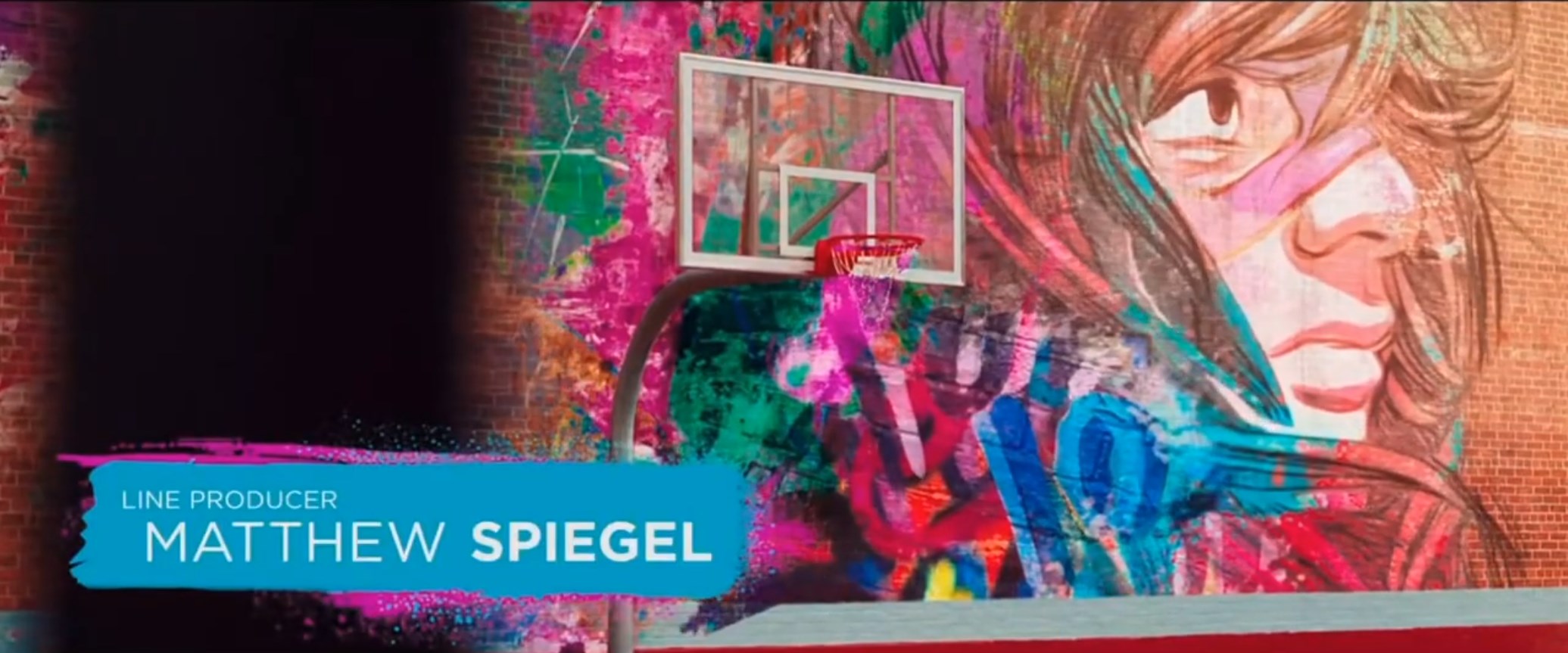 Jake Mathew/produced at Perception
Based in Chicago, he has established a high-profile client list, including the Chicago Cubs, McDonald's, MTV, SoFi Stadium and Walgreens. His motion design and animations can be seen on screens anywhere — in national commercials, television shows and promos, films, and on social media and jumbotrons in arenas and stadiums. 
With an expansive scope of platforms he designs for, each project has unique challenges he embraces. 
"I'm still very excited about the work and each project is a little different," Mathew said. "That's the beauty of being freelance. I like the variety. 
"It's nice when I work on something like Ms. Marvel that's never aired before where my animations can help influence the look of that title sequence."
Above: Mathew was commissioned by MTV to create a series of promo spots for the 2015 Video Music Awards.
Mathew began his career as a motion graphic designer for Current TV, the former cable TV channel co-founded by Al Gore. He then spent six years at Harpo Studios, eventually becoming the senior art director for the multimedia production company started by Oprah Winfrey. Mathew made animations, graphics and promos for The Oprah Winfrey Show and other Harpo programming before overseeing a team of designers. 
All the while, Mathew grew his own freelance business. One of his first freelance opportunities after relocating to Chicago in 2008 was with Sarofsky, a successful production studio run by Erin Sarofsky '98, '00 MFA (graphic design; computer graphics design). They bonded over their experiences at RIT and frequently collaborate on projects to this day.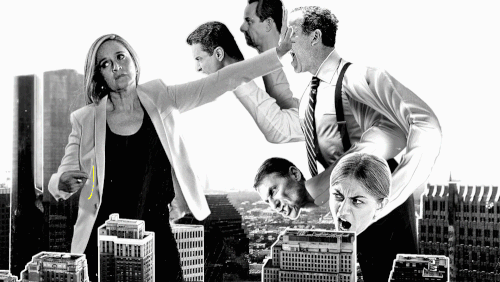 Jake Mathew/produced at Sarofsky
Beyond learning the ins and outs of motion design while pursuing his MFA at RIT, Mathew said he still calls on skills such as video editing and sound design. 
"We got exposed to a little bit of everything, which helped me figure out what I liked and didn't like," he said. "It's prepared me to be a more well-rounded designer and work in multiple programs and use other technical skills besides pure animation.
"Now that clients are asking for social media versions of their commercials, I know how to optimize it for different resolutions and I learned all about how to optimize your colors and other web-friendly things."
A pair of faculty — Chris Jackson, professor and senior associate dean, and Dan DeLuna, associate professor — were particularly instrumental during Mathew's time in the MFA program. 
He said Jackson taught him the principles of animation and introduced him to essential software for motion designers.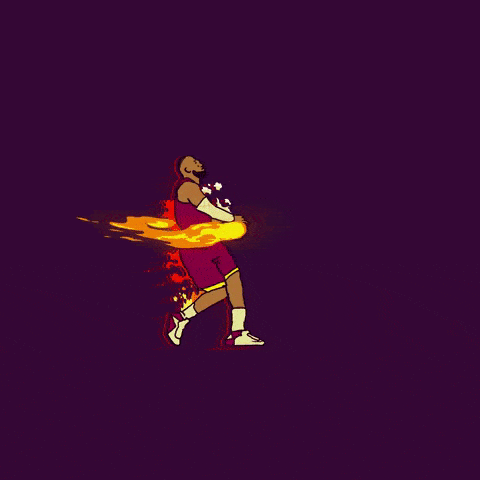 Jake Mathew
DeLuna's arrival at RIT stamped Mathew's desire for a career in motion design. DeLuna brought knowledge from working in the industry, informing Mathew and his classmates what clients look for in a portfolio and the value of creating a demo reel of motion work. 
"Between the two of them, I was prepared for graduation and the real world," Mathew said. "They did a good job of evolving the curriculum to help meet our needs." 
Mathew is a proponent for creatives always pursuing personal projects. Doing so allowed him to move into new territory professionally. 
When Mathew grew interested in character animation, he explored it on the side for inclusion in his portfolio.
It directly led to being asked by creative studio Flavor to rig and animate characters for a McDonald's Hello Kitty-themed commercial. And once Sarofsky learned of Mathew's deepened skill set, it added him to the design team of an animated holiday film for the Chicago Cubs.  
"All of that came from fooling around in my free time with characters that I was always interested in," Mathew said. "It's always good to improve your skills and do things you're passionate about. If you're not getting that type of work, make that on your own time and hopefully you can start getting paid for that."
Mathew worked with Sarofsky to produce "Ode to Wrigley Field." For the short holiday film, he contributed art direction, character design, modeling and rigging, and backdrop illustration.
Topics