April 13, 2021
by Nikita Fox
Course spotlight: Cross Media Workflow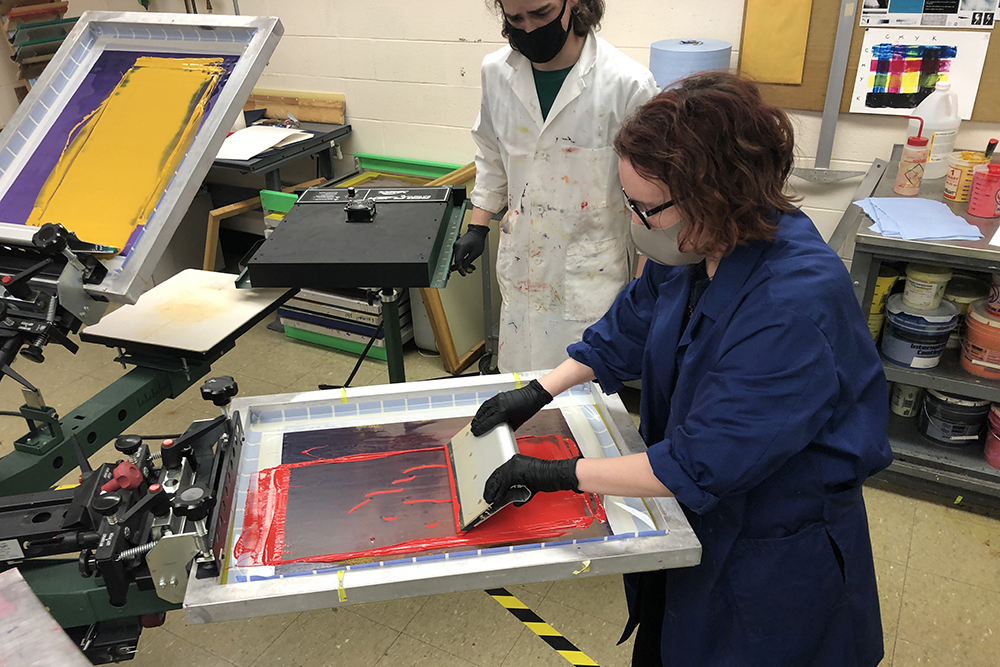 By Nikita Fox, graduate assistant in RIT's Media Arts and Technology program
There are many different types of courses at RIT. Some are theoretical while others are hands-on. 
A beneficial part of hands-on classes — like those offered in RIT's Media Arts and Technology MS program — is that students get involved with the process of making. During the first semester in the MAAT program, students take Media Foundations, a hands-on digital image creation class. They then transition to the Cross Media Workflow course in the spring, which provides a baseline experience using all different possibilities of output. 
There are many forms of output, including digital and print. The class begins with creating basic knowledge before moving into hands-on activities where students produce their own pieces.
Students use Adobe Photoshop and Lightroom in the course. The first lab investigates automation using Photoshop's droplet tool and the second lab explores creating workflows using Lightroom. Once students can handle working with digital files in this way, they begin the process of making various prints, including screen printing and toner-based output.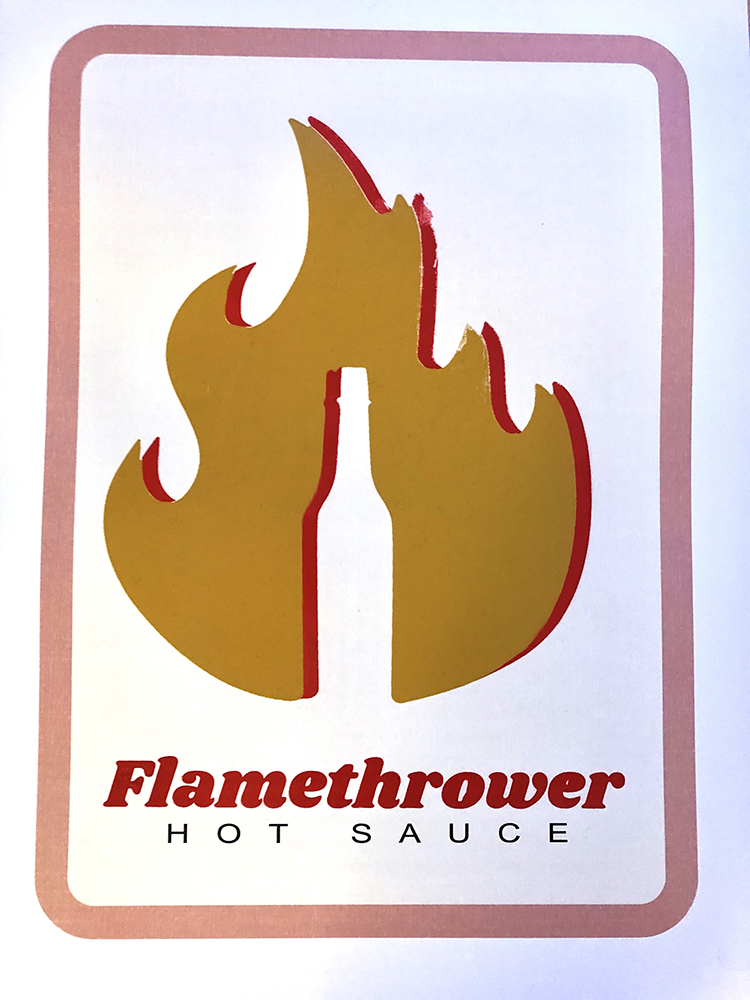 The first major output assignment involves screen printing. The class is broken up into teams and asked to develop different designs that include a digital-printed background and use two screen-printed colors.
The class then selects the best design from the submissions and proceeds with the screen-printing process. Students learn how to make screens and to make prints with the screens. 
"I thought the process was very interesting to learn," said Giancarlo DiMascio '21. "Seeing my design come to life directly from a digital file into something that we pressed into a poster was really cool."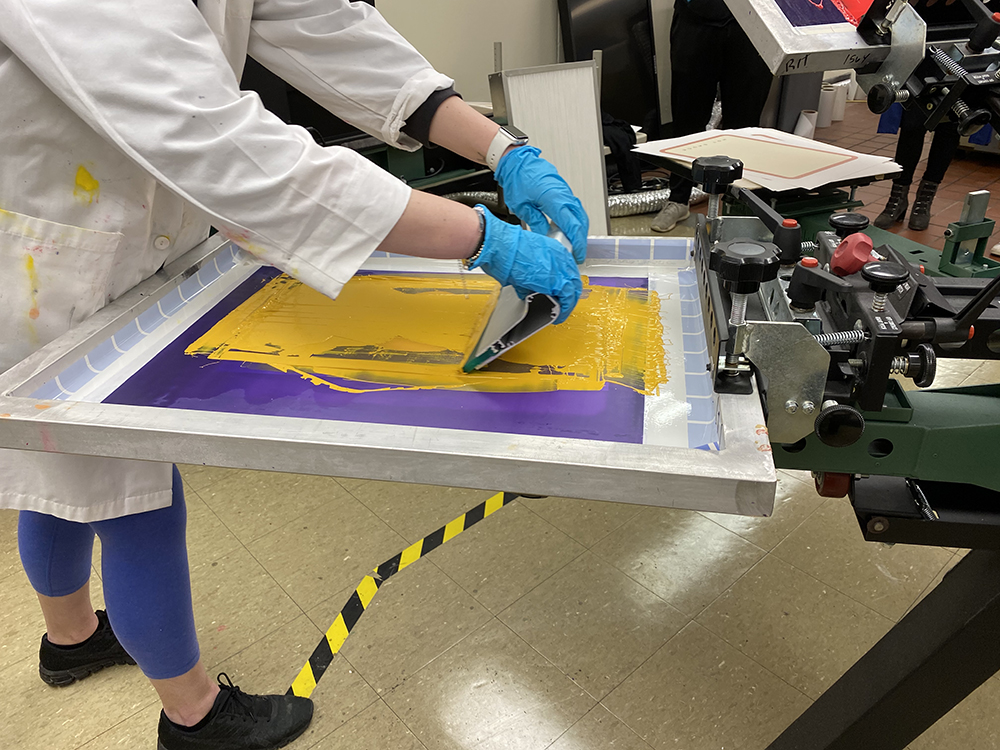 Once students learn how to screen print, they move on to different digital and analog printing processes that use inkjet and lithography. Students learn basic color theory and color management throughout the semester. 
This information leads them into the next project — creating a multimedia campaign. Depending on the number of printed copies of the design, at a minimum there are two expected output choices, including inkjet or offset printing techniques. This campaign requires output from both technologies, leading to the creation of flyers, vinyl stickers and posters, as well as digital.
The project spans multiple weeks and brings together all of the knowledge and experiences from the course.
Cross Media Workflow is a required class in the Media Arts and Technology MS program. The one-year program explores project management and imaging technology as tools used for the delivery of precise visual communication. It offers a wide array of course experiences, allowing students to investigate different areas of the industry. 
The program requires students produce a self-directed capstone project using many of the newly learned skills. Examples can be seen at rit.edu/spotlights/thesis-projects-2020.
About the author
This feature was written by Nikita Fox, a 2020 RIT alumna who earned a BFA in Photographic and Imaging Arts. While finishing her undergraduate degree she knew that she wanted to pursue something more and started looking into master's programs at RIT. She chose the MS in Media Arts and Technology because it allowed for a deeper dive into business and media applications. Fox works as graduate assistant for the School of Photographic Arts and Sciences, Dining Services and is a undergraduate teaching assistant.