February 25, 2021
by Nikita Fox
Graduate students apply classroom lessons in GA roles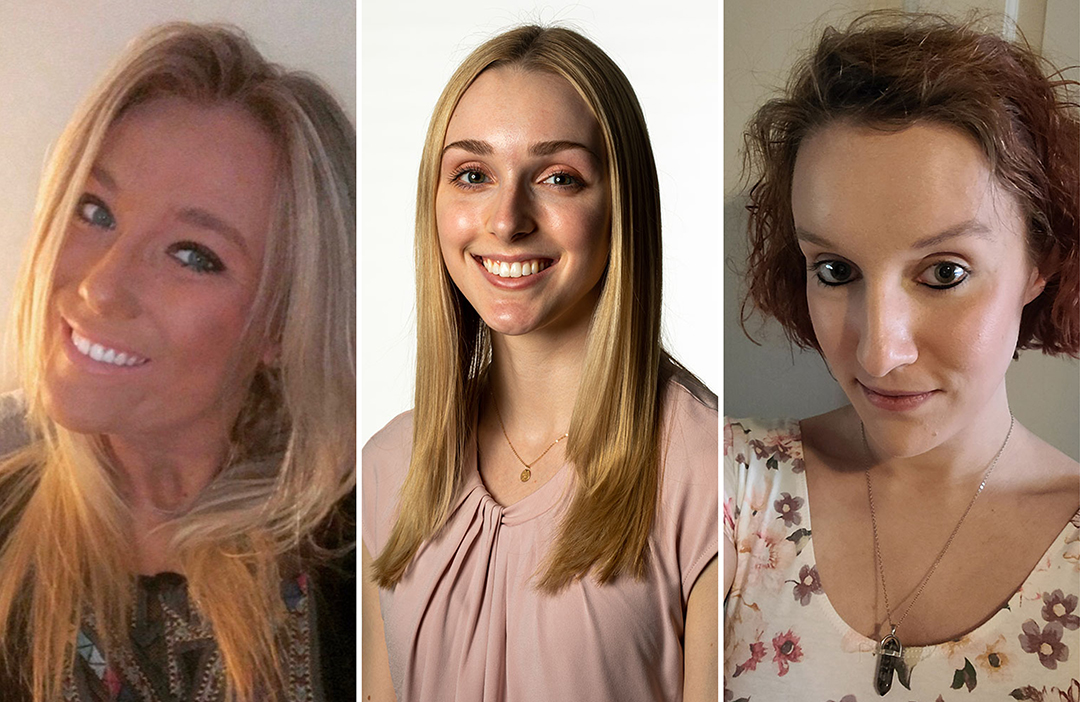 By Nikita Fox, a graduate assistant for RIT's Media Arts and Technology program
There are many out-of-classroom opportunities to gain additional experiences in graduate school at Rochester Institute of Technology. 
One of them is becoming a graduate assistant (GA). A graduate assistantship is an extracurricular learning opportunity for which students are paid.
A GA's responsibilities depend on a number of factors, including the faculty member they report to, current work or research needs and the GA's skill set.
Since graduate assistantships change every year, there are different roles for GAs to take on.
One of my personal responsibilities as a graduate assistant is writing articles for RIT's Media Arts and Technology MS program (MAAT) webpage — like this one. But there are many other tasks and opportunities available for GAs. For example, in my first semester as a GA, I helped tutor students who were having challenges with subject matter related to imaging.
Since each graduate assistant's job is different, I asked the other three GAs for the Media Arts and Technology program — Allie Bergeman, Alexa Ralston and Emilie Ravena — about what they do.
Question: What do you do for your graduate assistantship? 
Ravena: I am designing the layout and logo for the online magazine, entitled Viewfinder, intended to showcase the MAAT program. I work alongside Allie and Alexa.
Bergeman: Emilie, Alexa and I are editors, content creators, and designers for a magazine dedicated to the Media Arts and Technology program. We have named the magazine Viewfinder, a name that has both correlative and metaphorical meaning. We're excited to produce something that has never been done before!
Ralston: I write the content for the magazine along with Allie. I also do copy editing for content that has been submitted.
Question: Why did you apply to become a graduate assistant? 
Ravena: I decided to apply for the graduate assistant position because I wanted to assume a larger role in the MAAT program. I was excited to hear about Professor Michael Peres's idea to create a magazine showcasing our major. I thought the GA position would be the perfect opportunity for me to maximize my involvement while creating something I care about." 
Bergeman: When I decided to come back to school, I promised myself to challenge myself and learn as much as possible. I had no experience producing a magazine, or any formal experiences producing promotional materials for that matter. I knew I was a fairly decent writer, and great at generating creative ideas, but my experience in design was minimal. I wanted to learn more about creative software, logo creation and digital design.
Ralston: I wanted to be able to work during the pandemic and also have a job that took into account my classroom commitments and would let me build on my graduate education.
Question: Are you enjoying the job and would you recommend it to future students?
Ravena: I truly enjoy the job and would absolutely recommend it to future students. One of my hopes for this magazine is for it to be continued by future MAAT students throughout the years. 
Bergeman: I would definitely recommend this job to future students. I have learned so much from my peers and Michael Peres. I have also improved my project management and time management skills.
Ralston: I definitely enjoy it. It's a rewarding position to be in, especially since we get to see the final product of our effort at the end of the semester.
Question: What special skills do you bring to your graduate assistantship? 
Ravena: My background in UI/UX design has been beneficial in managing the design of the magazine. I am a strategic thinker as well, which has helped me to sort through the potential magazine content and decide where each article should be located.
Bergeman: I would say I'm particularly skilled in writing, storytelling and establishing a narrative. I was identified as the GA with the 'strongest personality' when we started this process. And so I definitely like to dive right in and take charge. I also enjoy using Trello and other project management tools that have kept us accountable and on track throughout this process.
Ralston: The skills I contribute are in editing and the proofreading of our content. I love working with writing and making it as perfect as it can be, so this is a fun job for me.
Question: Is there anything else you would like to add about the project you are working on? 
Ravena: Although our process hit a few snags, each problem has led to opportunities to grow as problem-solvers. Our teamwork skills have been strengthened as well.  The magazine can't be created without all of us working together.
Bergeman: We are in the content production stage of the magazine right now, but I definitely want to offer creative insight when it comes to the design. Emilie is the lead designer and she's very talented! I would love to learn from her, and hopefully give her ideas for logos, layout and our magazine cover page. I highly recommend this position next year since I have already learned so much.
Ralston: I'm looking forward to seeing our final result once it's printed and in our hands! I hope prospective students will appreciate the work we've put into a magazine that shares the experiences and things they can do in the program.
Christine Heusner, senior lecturer, has worked with past graduate assistants in the program and shared her experience in that leadership role.
Question: When you had your graduate assistants, what were some of the tasks you had them do?
Heusner: I often have my graduate assistants work in developing more robust demonstrations for courses I am instructing. Last year my graduate assistant, Mingyue Zhang, worked with Jennifer Whitlock, archivist for RIT's Vignelli Center for Design Studies, to collect and organize images and metadata for the Content Management and Cross Media Workflow courses. Mingyue also worked with the software project leads for Creative Drive SHARE's beta software that was used in the course and to troubleshoot software issues needed to determine different workflows in the software. 
Question: What do you hope that the graduate assistants learned from you?
Heusner: I hope that they found their work as a way to practice, refine and expand the skills they learned in class, especially around technology and workflows. I also encourage graduate assistants to work on their leadership, communication, critical thinking and problem-solving skills by managing their time, determining their work plans based on our discussions and trying to troubleshoot software or workflow issues they come across.
Applying for graduate assistantships in the MAAT program is a simple process.
During orientation in August, GA openings, along with job descriptions and plans for the year, are shared. Interested students are asked to submit an essay about their skills and experiences, and how they relate to the job. That is then followed by an interview process.
I hope, if you are at RIT pursuing your master's degree, you consider applying for this amazing opportunity. 
About the author
Nikita Fox graduated from RIT with a BFA in Photographic and Imaging Arts in spring 2020. While finishing her undergraduate degree she knew that she wanted to pursue something more in life, and started looking into different master's programs at RIT, choosing the MS in Media Arts and Technology (MAAT). Fox works multiple campus jobs: for Dining Services, as a teaching assistant for an undergraduate course and as one of four graduate assistants for the MAAT program.