Holiday animation special by alumnus set for Netflix premiere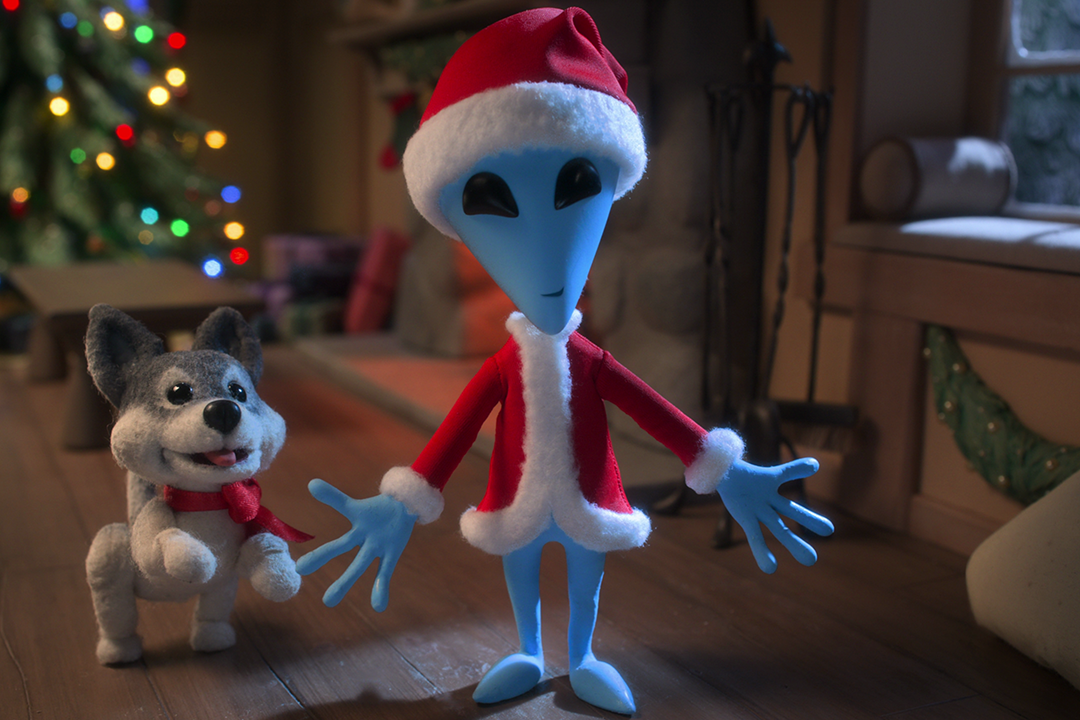 An uplifting, extraterrestrial-themed film is invading Netflix this holiday season, courtesy of an RIT alumnus. 
Stephen Chiodo '76 (Professional Photographic Illustration) directed "Alien Xmas," a 40-minute stop-motion animation special set for a Nov. 20 premiere on Netflix. 
"'Alien Xmas' is a heartwarming tale that celebrates the time when families gather together to celebrate the joys of the season," Chiodo said.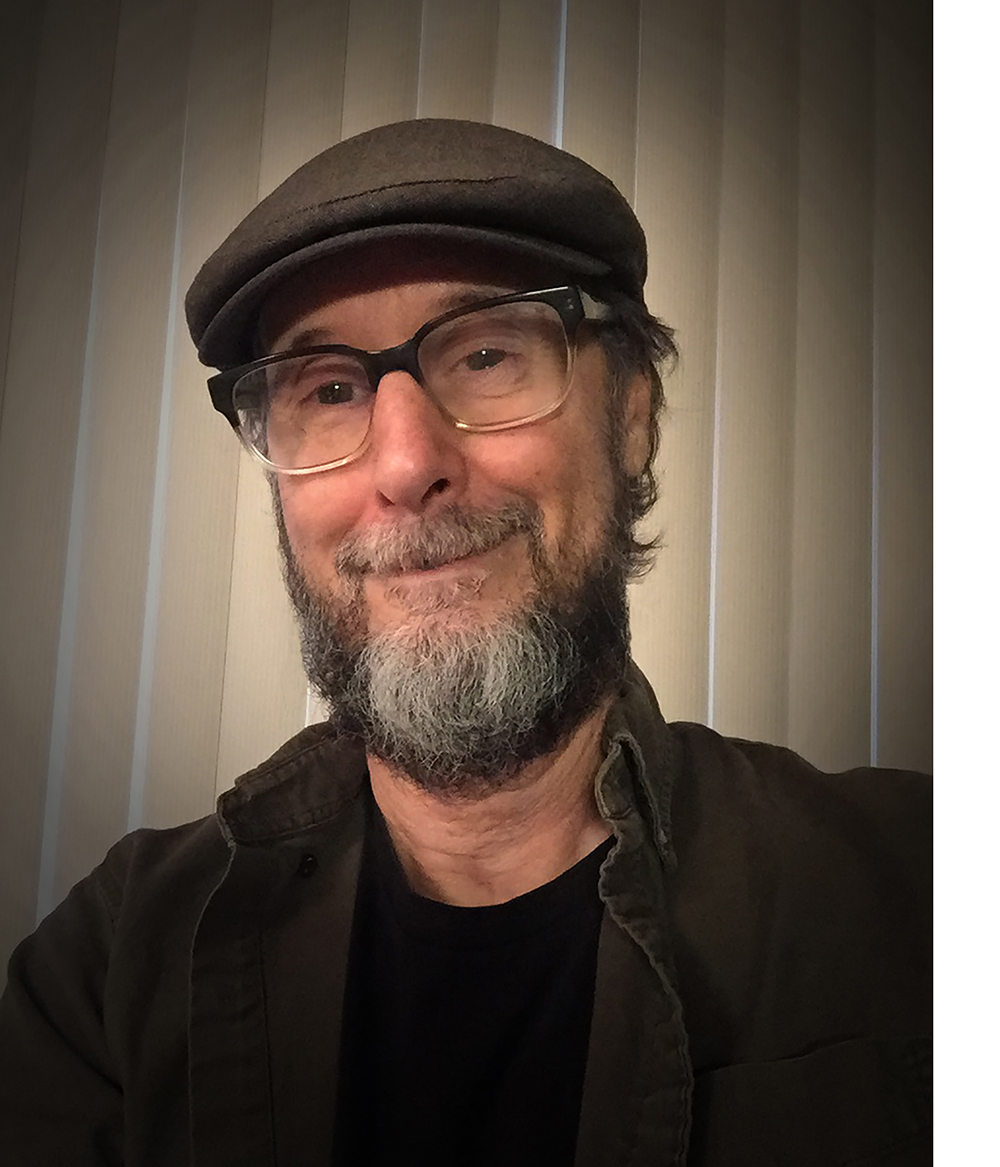 The story follows a thieving grey alien, named X, sent to the North Pole to steal Earth's gravity. But on his journey, X has a change of heart. 
"Santa and the elves become the first line of defense against an alien invasion," Chiodo said. "During his mission, X learns about the spirit of giving and attempts to stop the attack and save Earth. It's not your typical holiday special."
Stephen worked on the holiday film with his brothers — Charles and Edward Chiodo, executive producers of the project. Together, they're known as the Chiodo Brothers, celebrated as modern masters of stop-motion animation. 
"Alien Xmas," based on the Chiodo Brothers' 2006 picture book, was a project many years in the making. 
Stephen's fond childhood memories of watching stop-motion holiday classics produced by Arthur Rankin, Jr. and Jules Bass ("Rudolph the Red-nosed Reindeer," "Frosty the Snowman" and more) laid the inspirational groundwork to someday direct his own winter-season special. 
"I wanted to produce something unique, something that would tell a story of the spirit of the season, but with a unique spin," Stephen said. "So I created a mash-up of two genres, Christmas and sci-fi, to tell a familiar Christmas story in a new and exciting way."
Stephen and his brothers are no strangers to the creative process of holiday films. They also spearheaded the stop-motion animation for the classic movie "Elf," directed by Jon Favreau, an executive producer for "Alien Xmas."
The Netflix special is the latest in a long line of career successes for Stephen, a highly creative special effects director with an expertise in stop-motion animation.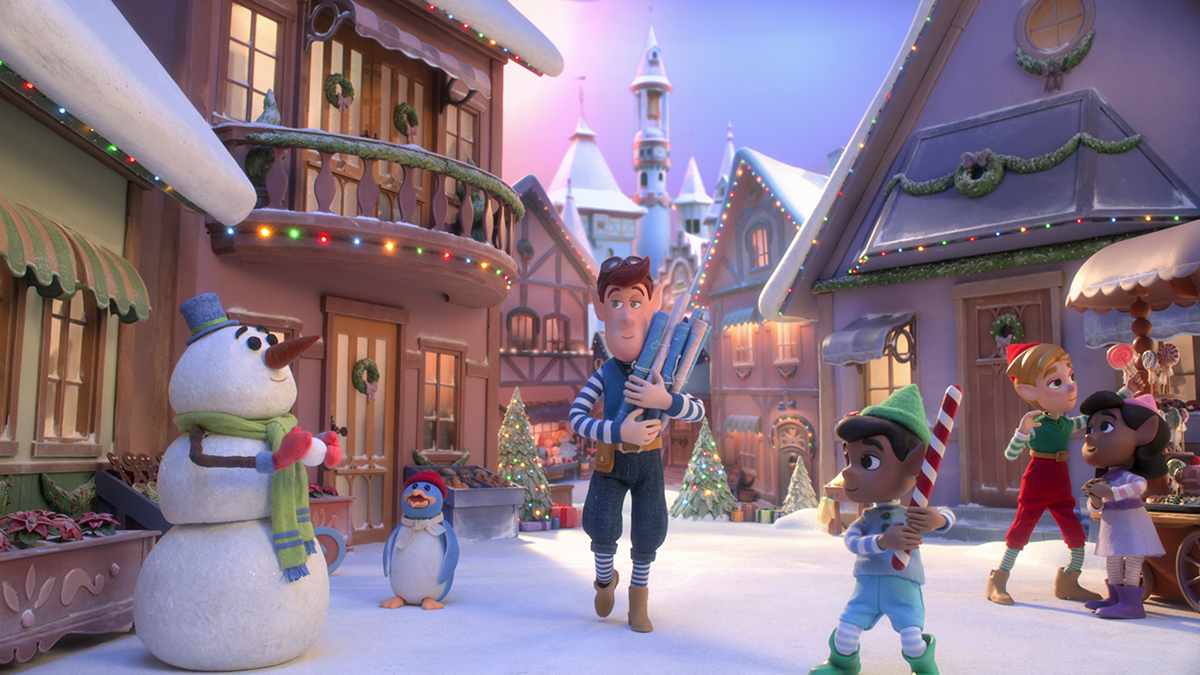 The President and creative director of Chiodo Bros. Productions Inc., he has earned countless credits on hit movies and TV shows such as "Pee-wee's Big Adventure," "The Simpsons" and "Team America: World Police."
Stephen's accolades also include collaborations with high-profile directors like Tim Burton, directing the 1988 cult classic "Killer Klowns from Outer Space" and directing credits for pilots on CNN, the Disney Channel, Relativity Media and Showtime.
Stephen credits RIT as the place he perfected his animation and directorial chops. 
Stephen said he was a "kid in a candy store" during his first visit to campus as a high school senior, marveling at the motion picture equipment and facilities he would have access to. During his college days, he was awarded the "Young Directors Cup" at the Cannes Film Festival for his 10-minute short, "Cricket."
"RIT has an impressive approach to teaching filmmaking — an equal focus on the craft's conceptual and technical aspects," Stephen said. "Professors encourage and nurture the exploration of the abstract and the technical skills to achieve your vision. I spent my years in a supportive atmosphere.
"The mix of critical studies, photography and art courses provided me with the foundation to let my imagination run wild."
Stephen and his brothers started their production company in 1982. Since, they have been responsible for producing recognizable film and TV characters using stop-motion animation, live puppetry, make-up effects and animatronic props and costumes. 
Their film collaboration dates back to high school and picked back up after the three went their separate ways for college. Charles, the patriarch of the Chiodo Brothers, is the production designer, the youngest, Edward, is the producer, while Stephen is the writer/director. 
"It's been one heck of a journey working with my brothers," Stephen said. "Our varied skill sets encompass various aspects of production, and our sibling relationship allows for an easy exchange of ideas. We have been making films for over 50 years and we are having a great time."