Latest round of donors pushes Sentinel Society past 500 members
Alumnus John Dahms is inspired to give back as a result of his invaluable interdisciplinary education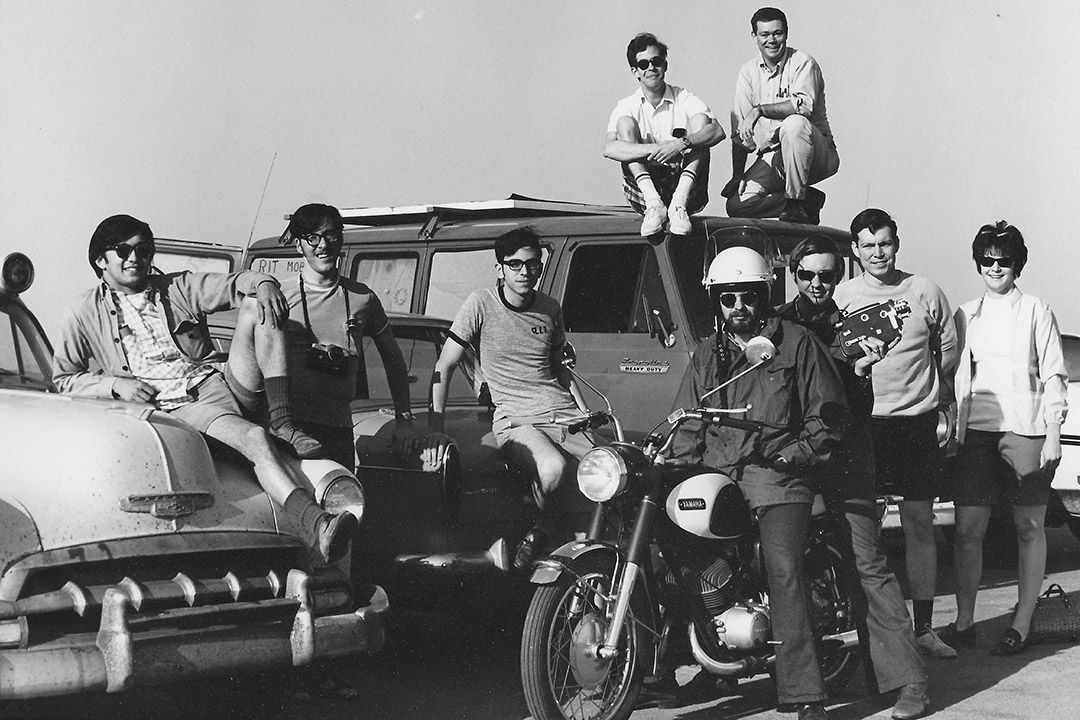 Alumnus John Dahms '71 (graphic arts and photography) remembers the photo scavenger hunt of 1970, where he and a team of other photo science students were tasked with uncovering the identity of an unmarked roll of color movie film and which film processing chemistry to use. The goal: film varied sites around Rochester and figure out how to process it without the luxuries of university facilities and deliver it to the faculty at the picnic grounds on deadline.
"I'll never forget that," said Dahms. "Of course, this was well before the era of cell phones and the internet. So we figured out how to build a mobile processing unit in an old van and I drove across the countryside on my motorcycle with the film in the air to dry it."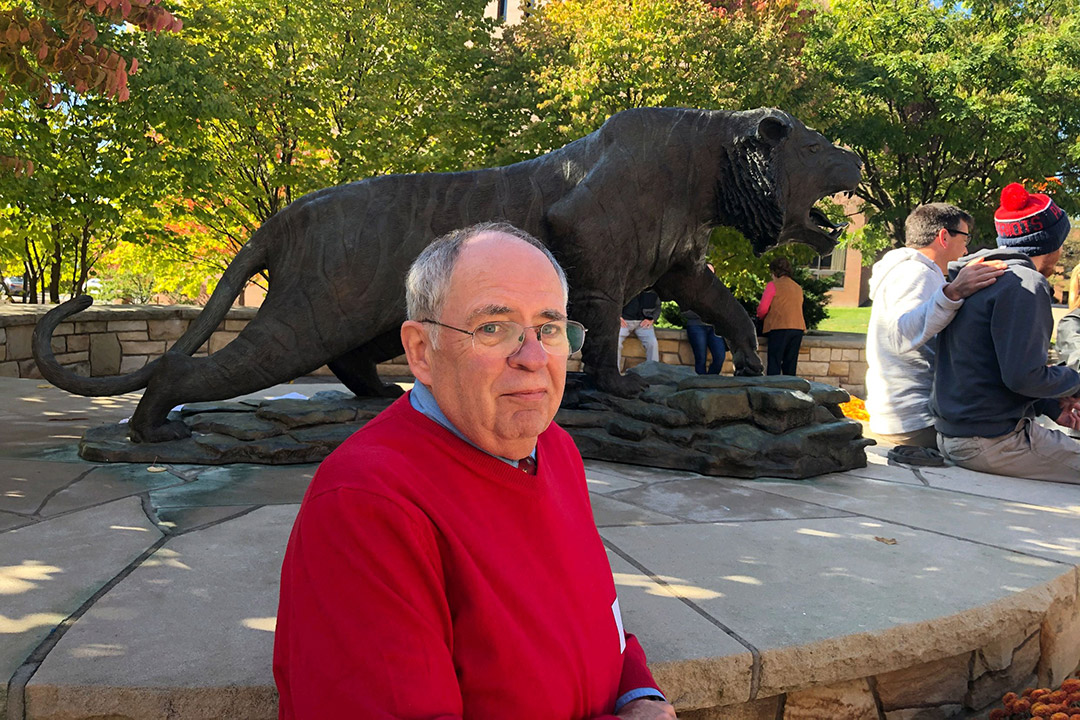 Provided photo
Unforgettable learning experiences like this have been the driving force behind Dahms' desire to give back to RIT. In addition to several years of philanthropy, Dahms is a recent member of the Sentinel Society, a community of leadership donors who make meaningful annual investments in the university. Together, these donors play a pivotal role in providing gifts that provide financial aid scholarships and fund RIT's most pressing and immediate needs across campus.
"Universities everywhere have great academic programs and great professors. But one of the things that distinguishes RIT from other universities is its interdisciplinary approach to education," said Dahms. "Students are set up to think about things in life not as finite little problems, but as whole end-to-end problems. We ask ourselves, 'What do we need to do in order to achieve a better result?' That kind of thinking is invaluable."
As a professional photographic chemist, Dahms created chemical film developers that improved the quality of X-rays, as well as enhanced the packaging and marketing of the product. Later in his career, he focused on how to optimize photographing earthly objects from space by considering improvements in the spacecraft as well as ground level processing. Dahms believes his expertise and successes are a direct result of the comprehensive education he received at RIT that emphasized "systems" thinking. 
He also enjoys the friendships that have developed from his RIT connections. He is still best friends with many of the former students on that infamous scavenger hunt team and is also close with RIT alumnus and Board of Trustees Chairman Jeffrey Harris and his partner, Joyce. It was Harris, a 1975 graduate of the photographic sciences program, who encouraged Dahms to become a Sentinel Society member.
"After speaking with Jeff, I thought this was another great way to make a difference."
Phil Castleberry, RIT's vice president for University Advancement, hopes others follow Dahms' lead.
"We value giving at all levels, including those who wish to exhibit leadership giving through the Sentinel Society," said Castleberry. "Membership in the Sentinel Society is a wonderful way to demonstrate Tiger pride and show the world how an investment in RIT, its students, and its faculty and staff is helping to shape the future. There is still time to become a founding Sentinel member and ensure our students receive the top-notch RIT education and experiences they deserve."
Although the university recently surpassed its $1 billion goal for Transforming RIT: The Campaign for Greatness, the campaign continues through June 30, which will also conclude the Founding Members phase of Sentinel Society. 
Topics