Longtime faculty/staff to retire after noteworthy careers at RIT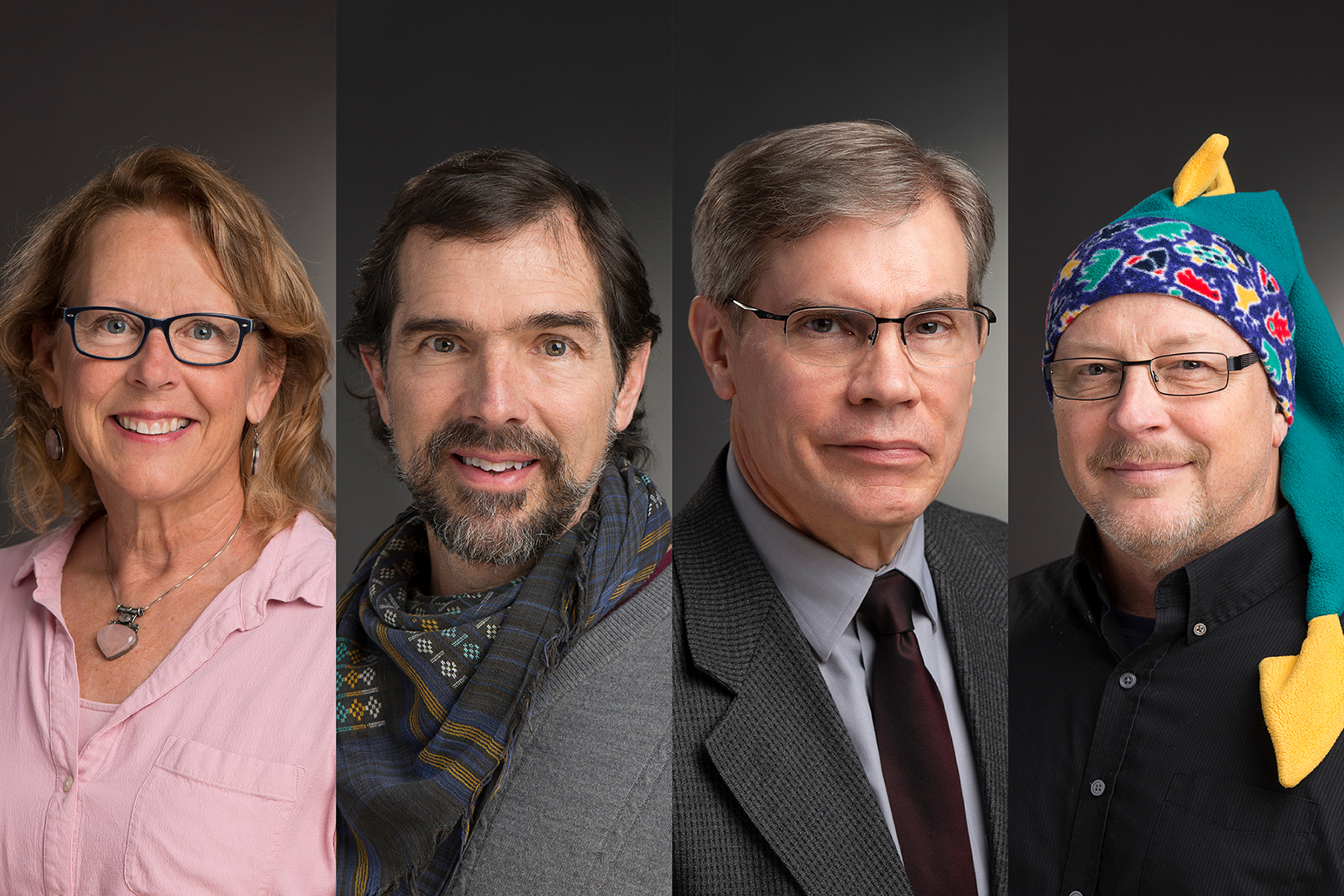 Four longtime RIT College of Art and Design faculty and staff members, who have each made invaluable contributions to the college and university, are retiring this spring and summer. 
Read more about the careers and future plans of Mary Barnard, Willie Osterman, Kim Sherman and David Walter below.
Mary Barnard, senior staff assistant, School of Film and Animation
Barnard has been with the School of Film and Animation since it officially formed as an RIT school. 
In her 25 years supporting the school as a senior staff assistant, she helped ensure its smooth operation during years of rapid growth.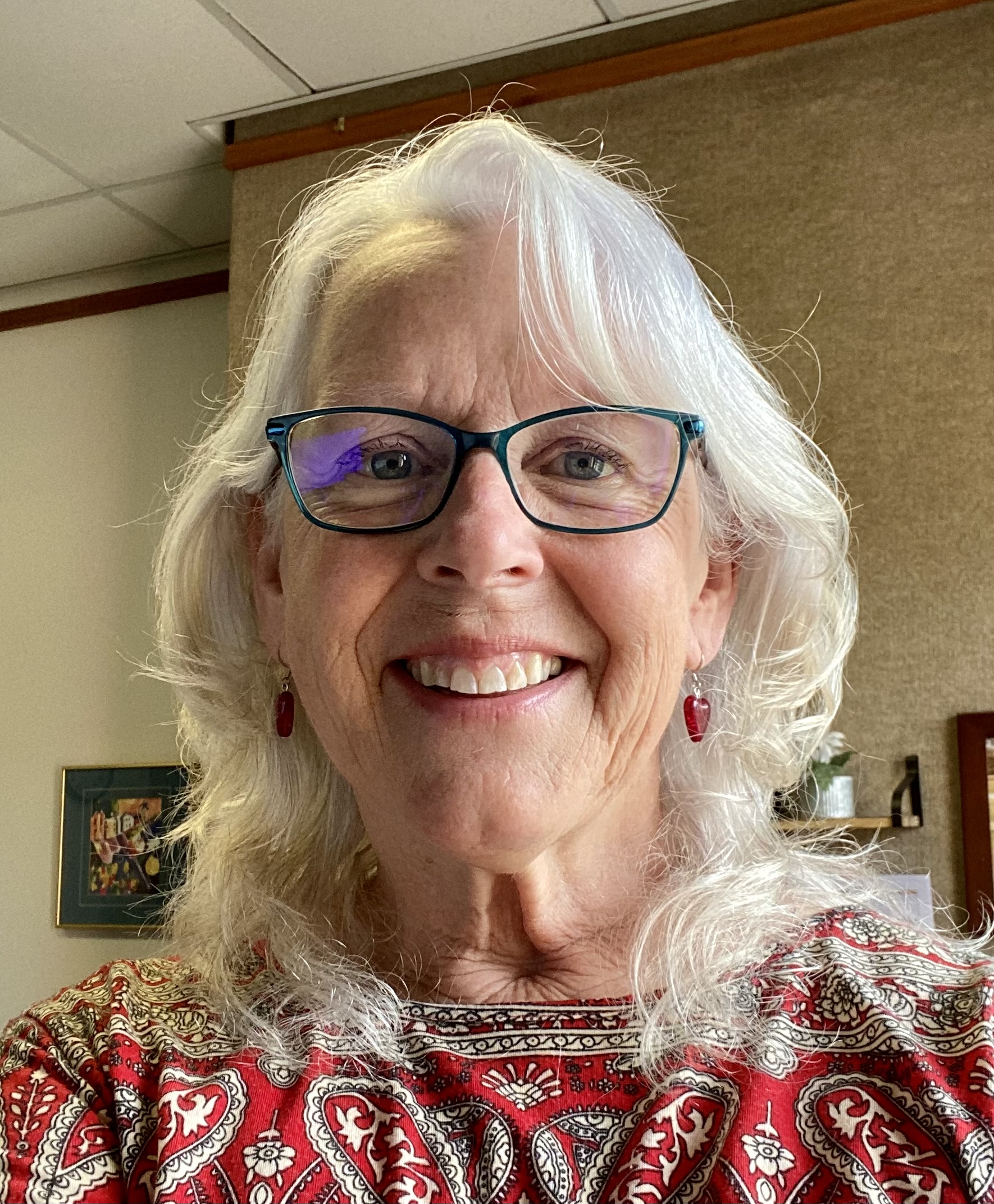 Barnard also served on various committees, including playing an active role in supporting RIT's Support Our Servicemen and Servicewomen (SOS) Project and the annual Veterans Day Breakfast.
For the SOS initiative, Barnard assisted with gathering items for care packages that were sent to military overseas — at the time, both of her sons in the Marines were deployed and received packages. She is also a member of Soldiers' Angels and Treats for Troops, sending cookies, blankets of hope and many other care items to those actively deployed.
In response to what was most rewarding about her time at RIT, Barnard said, "Working with wonderful people, making a difference in the lives of others and the warm welcome my family has always received here."
In retirement, Barnard said she plans to spend time with loved ones — including her husband, four children (all RIT alumni) and eight grandchildren — and continue her many hobbies: baking, hiking, fishing, reading, working out, sewing and knitting, completing jigsaw puzzles, and walking her husky.
Willie Osterman, professor, School of Photographic Arts and Sciences
He served as director of the nationally ranked photography and related media MFA program as well as fine art photography at the undergraduate level.
Osterman taught in Italy, Austria, Croatia and France, too. After receiving a Fulbright Scholar Award, he was the architect of Croatia's first MFA program in photography at the University of Zagreb.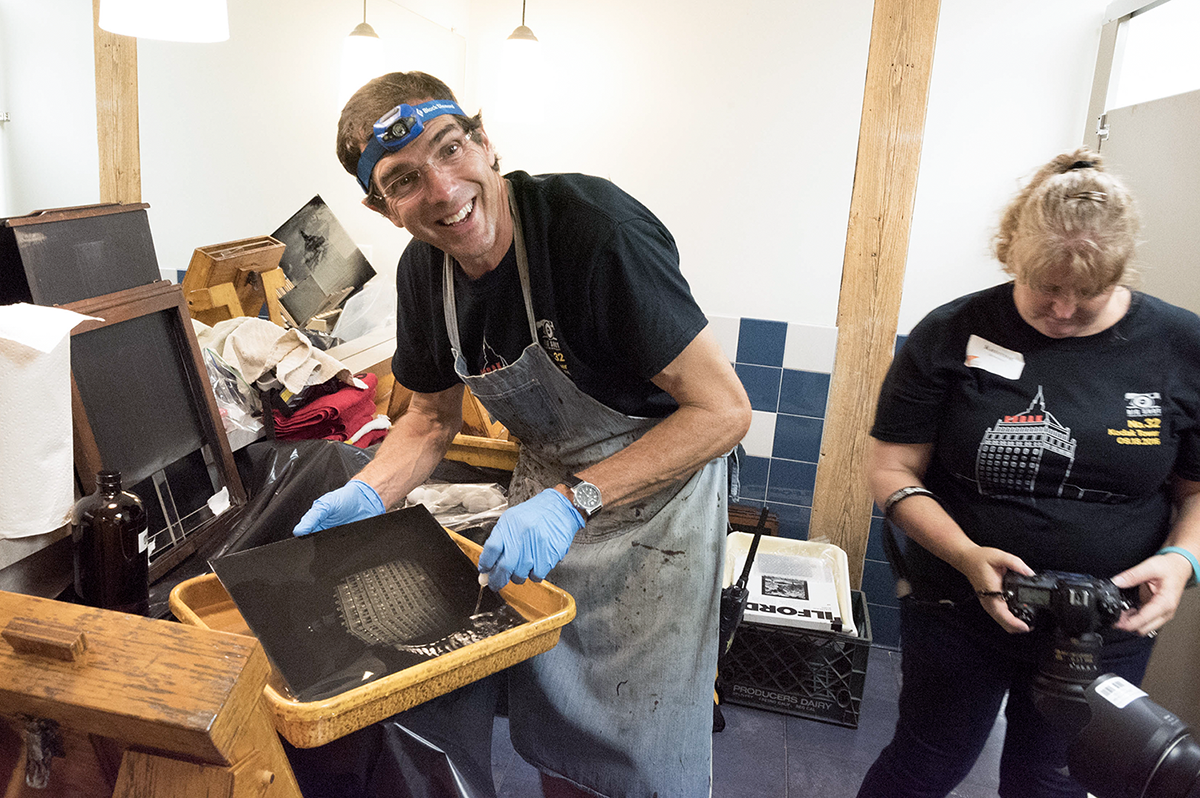 Osterman spent many summers documenting Yosemite and Acadia National Parks as a contract photographer for Eastman Kodak Company. He also was a printing assistant, working alongside photography legends Alan Ross and Ansel Adams, for the production of Adams' Yosemite Special Edition Photographs. 
Osterman organized Magnum Photos' "Pictures From America" exhibition in partnership with the George Eastman Museum. His work can be found in numerous collections and has been shown in more than 80 exhibitions around the globe. 
Over the years, he mastered the collodion wet plate process photographic process and became a widely known expert in one of the earliest forms of analog photography. 
Osterman said he has enjoyed "consistently learning about art and the techniques of photography and communication. When I started teaching at RIT in 1984 there were no computers — see how far we have come. It was also a lot of pressure to keep up with it."
Fostering community is a defining trait of Osterman's RIT career.
He had a heavy hand in organizing most RIT Big Shot events — a nighttime community photography project that has created extended-exposure images of locally and internationally famous landmarks since 1987. In 2018, Osterman ushered in a new creative era for the College of Art and Design when he and then-Professor Leonard Urso were the first artists to exhibit in the newly opened RIT City Art Space in downtown Rochester.
Osterman plans to continue his art practice — "I always have ideas," he said — and travel in retirement. 
Kim Sherman, principal lecturer, School of Design
A colleague of Kim Sherman's observed that his impact on student success has been "immeasurable." But Sherman has received just as much from the professor-student relationship.
"Teaching itself is a constant learning process," Sherman said. "Every student's project is a new design problem that involves the student's unique approach to design. Every student I have worked with has made me a better designer."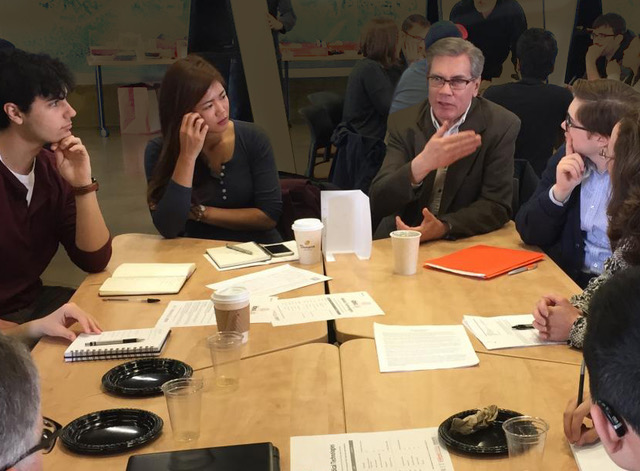 Sherman spent 30 years teaching industrial design at RIT, including time as the director of both the BFA and MFA programs. He is also a 1991 graduate of RIT's industrial design MFA program. 
One of Sherman's proudest moments at RIT was a collaboration with student Jamie Moore, who is deaf, developing tools and methods for improved communication between deaf/hard-of-hearing and hearing designers that Moore still uses today as a senior designer at the design consultancy Product Insight. 
Sherman and Moore shared their work — which allowed Moore to interact with peers without an interpreter — at a conference for classroom interpreters at RIT's National Technical Institute for the Deaf.
Sherman said he enjoys any experience that brings students and faculty from multiple disciplines together to solve problems. Memorable highlights include involvement in IdeaLab, working with Kate Gleason College of Engineering Professor David Borkholder on his startups, and delivering guest lectures on complex problem solving to mechanical engineering classes.
Sherman began his career as a model maker and designer at KEK Design. In 1995, he started Think Design, an industrial design consultancy he still runs today. His work developing medical products, construction equipment, toys, and recreational products has allowed him to demystify complexity of the design process for students in a way that is relevant and attainable.
While he is retiring from RIT, Sherman doesn't plan on distancing himself too much from his students.
"I am eager to put my full effort into my professional design work," he said. "I look forward to continuing to work with some of the brightest and most talented people I have ever met by hiring them as interns."
David Walter, operations manager, School of Photographic Arts and Sciences
Since taking his first photograph as a 1 1/2-year-old, David Walter has been hooked on photography. 
He worked at RIT for 23 years, the last 21 in the School of Photographic Arts and Sciences. Since 2014, Walter has overseen operations of the school.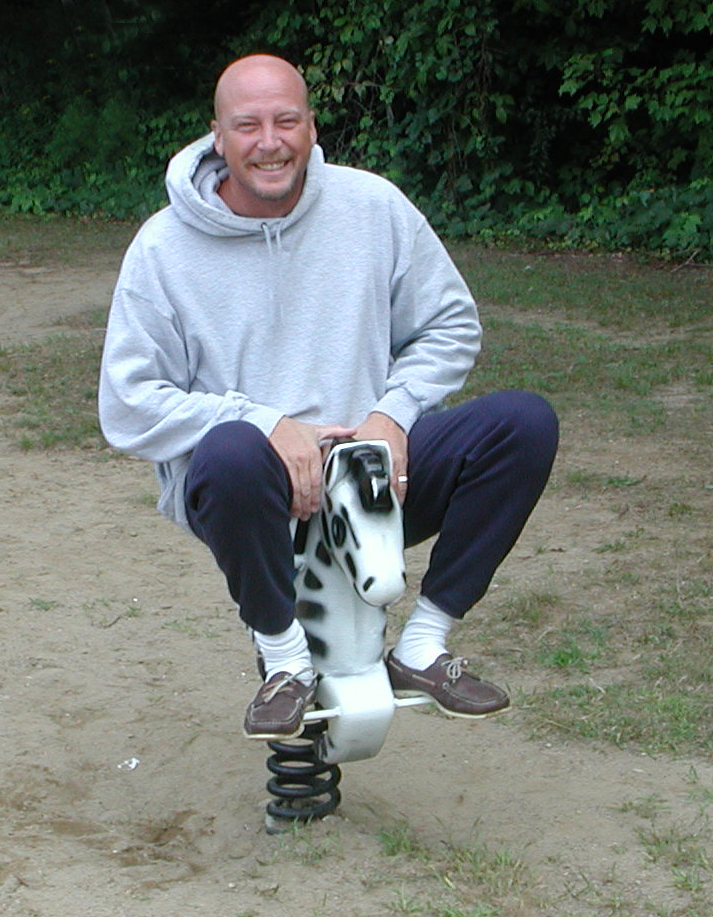 "I feel good about the little changes I have made throughout the Photo School," Walter said. "Little things that helped present a better image to people as they would walk through. An example would be the photos that are displayed in the hallways. This was an idea I started way back around 2010."
Prior to RIT, Walter worked as the studio manager for a fashion photographer in New York City and later purchased a photo retail company in his native Albany, N.Y. Over the years, he has also exhibited personal artwork in gallery shows.
Walter said he will miss "working with some amazing people" at RIT. He said the most rewarding aspect of his job was "helping students with their overall education in life, so that when they leave here, they are better equipped to face some things that life will throw at them." 
"It is always rewarding if they return and thank you for having an influence on their life," he said.
In retirement, Walter plans to continue practicing his art and spending quality time with family and friends.