Metaproject 14 gives students a chance to leave their mark on the RIT campus landscape
Cohort of 14 students will spend the semester creating design concepts for the RIT Outdoor Museum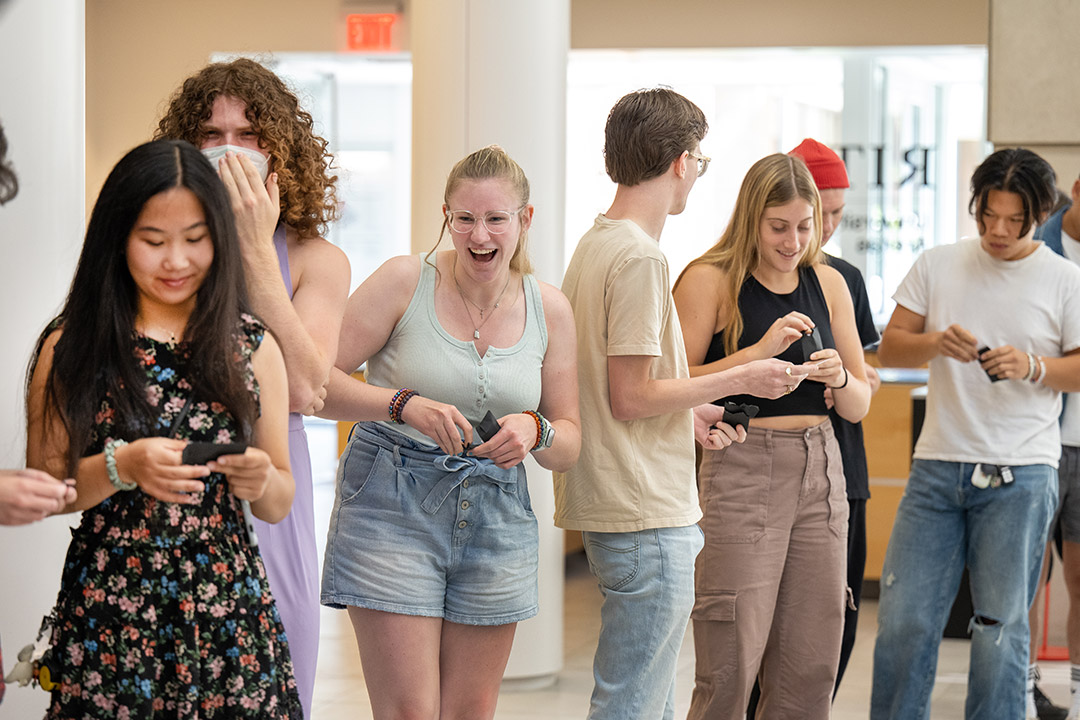 Every year, students enrolled in RIT's Metaproject course are tasked with creating designs for outside clients, which have ranged from Umbra, Herman Miller, and even Sesame Workshop.
For Metaproject 14, instead of working with an outside client, students will work with RIT President David Munson to design concepts for a series of outdoor, hands-on museum installations for the university's Henrietta campus.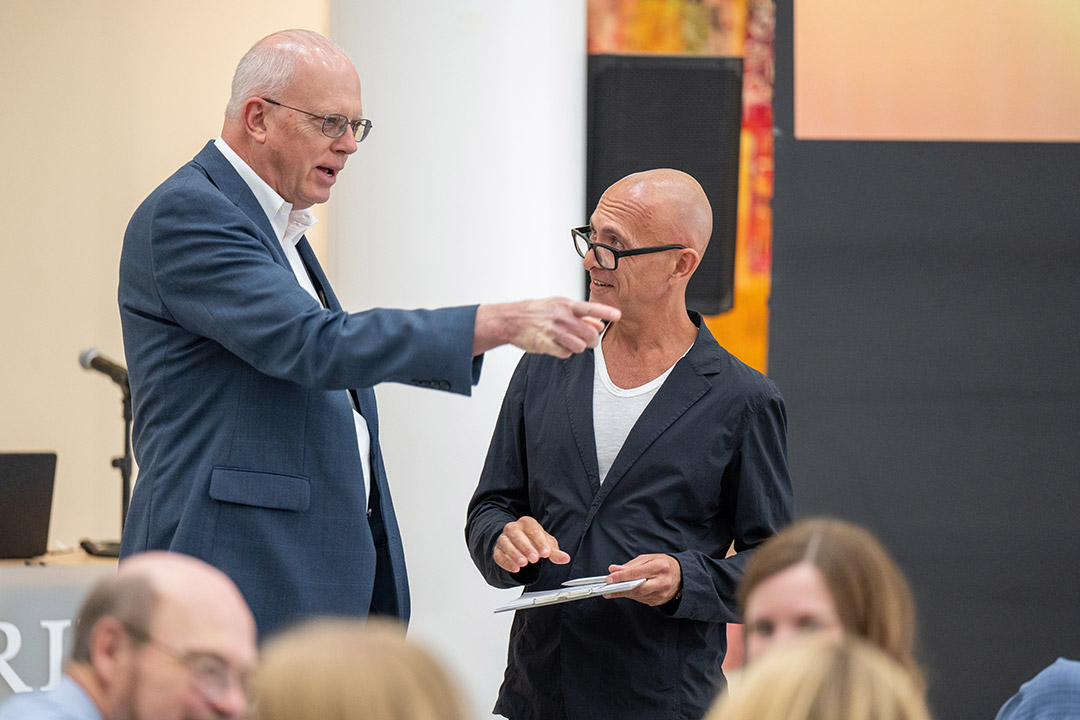 Carlos Ortiz/RIT
"I've always liked museums, especially children's museums, because they're interactive. When I started as president, I was thinking about how we could create some sort of outdoor, hands-on museum to encourage people to explore RIT. I hope this project can bring some of that interactivity to our campus landscape."
The outdoor installations will tell the story of RIT in a way that is immersive and engaging to passersby on campus. Each student is tasked with creating a concept for one of the 14 installations. The goal is for the installations to be strategically positioned to encourage visitors to explore campus, per RIT's Strategic Plan.
"What I hope is that, at the end of the semester, we end up with a set of student designs that we can actually build. This kind of course collaboration can only happen at top-notch universities like RIT," said Munson.
The overarching mission of Metaproject, offered through the College of Art and Design's industrial design program, is to foster innovative thinking and thoughtful product design. Josh Owen, Vignelli Distinguished Professor of Design and director of RIT's Vignelli Center for Design Studies, has taught the course for over a decade with much student success.
"It is always my goal to empower students to use design to make enduring choices. Designing an accessible, experiential intervention into the landscape of the RIT campus will leave an impact that will last for generations," said Owen. "With the interactive architectural scale of these designs, this group of students will create 'products' that will outlive us all in a state of perpetual use."
Students will also have the opportunity to work with seasoned architect and artist RZLBD (Reza Aliabadi), the inaugural Vignelli Center Designer in Residence. RZLBD joined RIT in January to begin the conceptualization and planning of the outdoor museum project, including determining the overall thematic direction to help guide the student designs.
From the beginning, RZLBD understood the need to make the individual installation sites parts that belong to a larger whole, without imposing a hierarchical order.
"We settled on the theme of constellations," said RZLBD. "The intact, yet ever-changing, image of a night sky inspired the idea. It is celestial, it suggests the concept of deep time, it carries all of our dreams and, of course, many possibilities. There are so many ways to connect the dots."
In addition to the overarching constellation theme, each student's work will be guided by a word that is emblematic of the RIT experience. These include: community, memory, time, harmony, energy, contrast, movement, vibration, perspective, space, balance, rhythm, shape, and nature.
Munson, Owen, and RZLBD made the announcement to students enrolled in the course on Aug. 29 at RIT's University Gallery, continuing the tradition of keeping the project a secret until the course begins.