Multi-million dollar photo renovation set for summer 2021 completion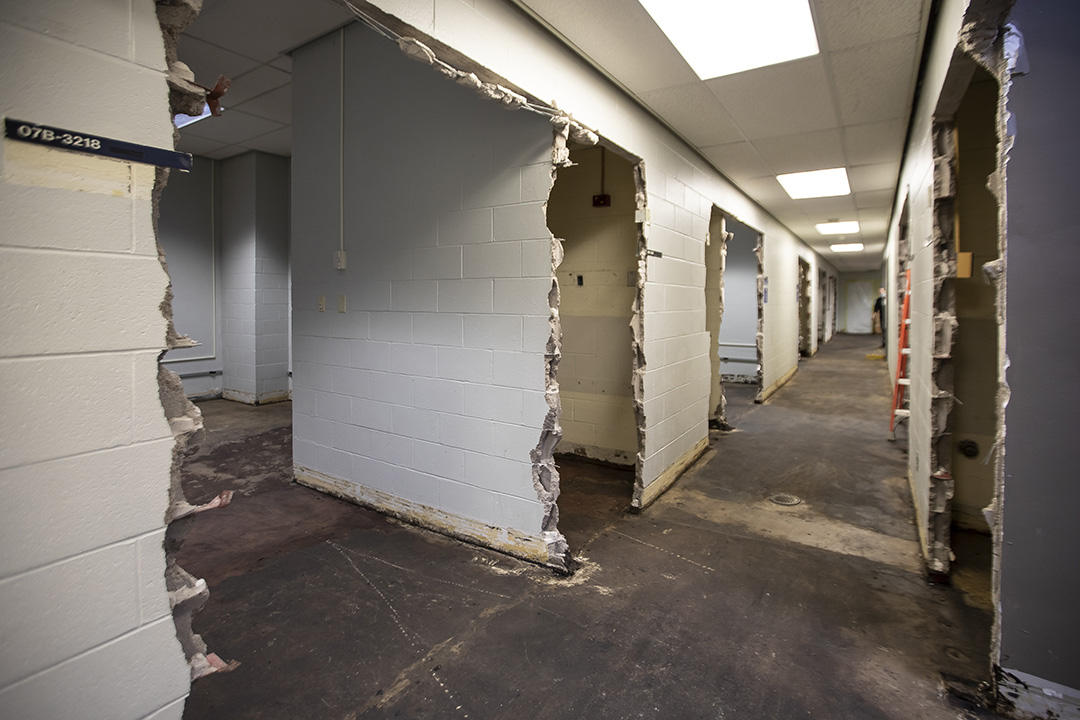 A multi-million dollar renovation to elevate the already robust facilities in RIT's School of Photographic Arts and Sciences is underway. 
The project, made possible by a $3.5 million gift from Chance Wright '18 (Advertising Photography), '19 MBA, includes numerous improvements to RIT's photography spaces and resources on the third floor of Gannett Hall. Existing areas such as The Cage, Airport Lounge and educational spaces, in addition to new, state-of-the-art labs, will feature upgraded technology and furniture and an overall layout that fosters increased collaboration and connectivity. 
Therese Mulligan, director of the School of Photographic Arts and Sciences, said the gift is transformational as it reshapes the physical environment where students mold their skills as visual artists.
"The third-floor renovation brings an all new educational environment to the Photo School," she said. "And we couldn't be more excited for all the possibilities it will offer to our students."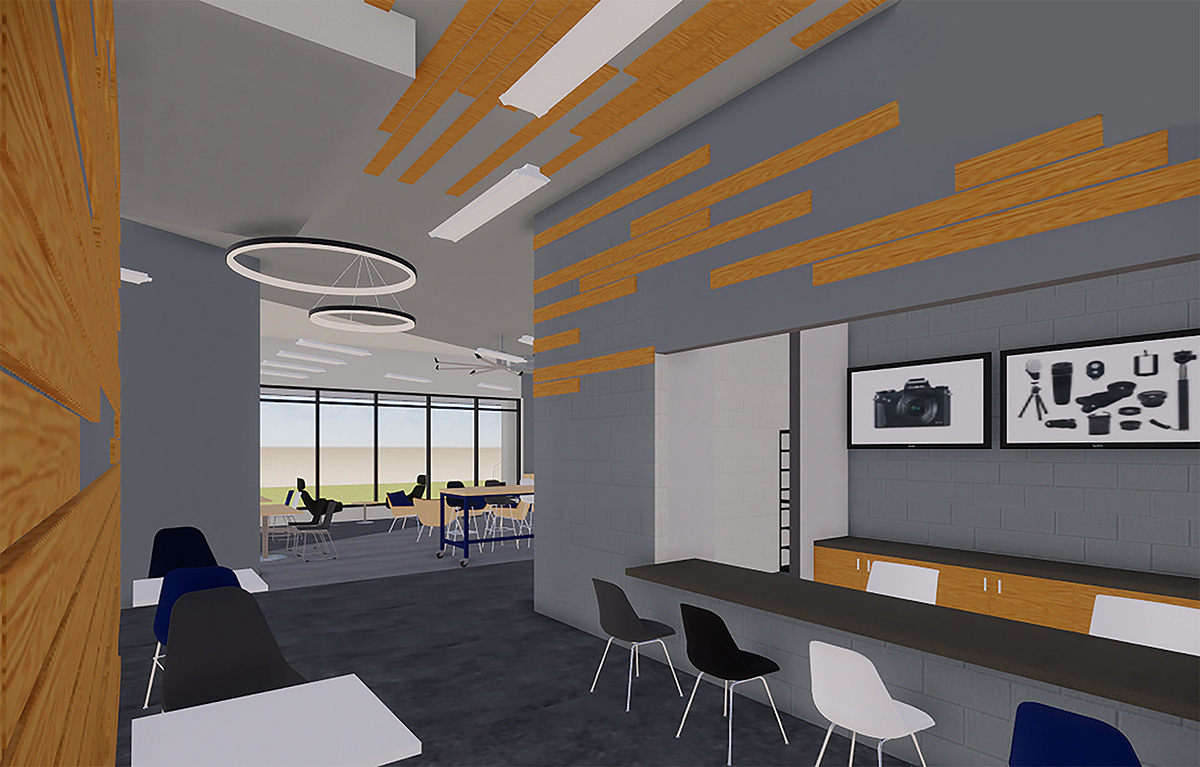 Renovations began in late November with demolition and asbestos abatement. The first phase of work will continue through the end of January and construction is slated for completion by the beginning of the fall 2021 semester.
"Our renovation is allowing us to expand upon the quality of our facilities by incorporating the very latest technologies for our changing industry, upgrading our analog areas and creating a comfortable, inspiring space in which students can strive to be the best they can be," said David Walter, operations manager for the School of Photographic Arts and Sciences.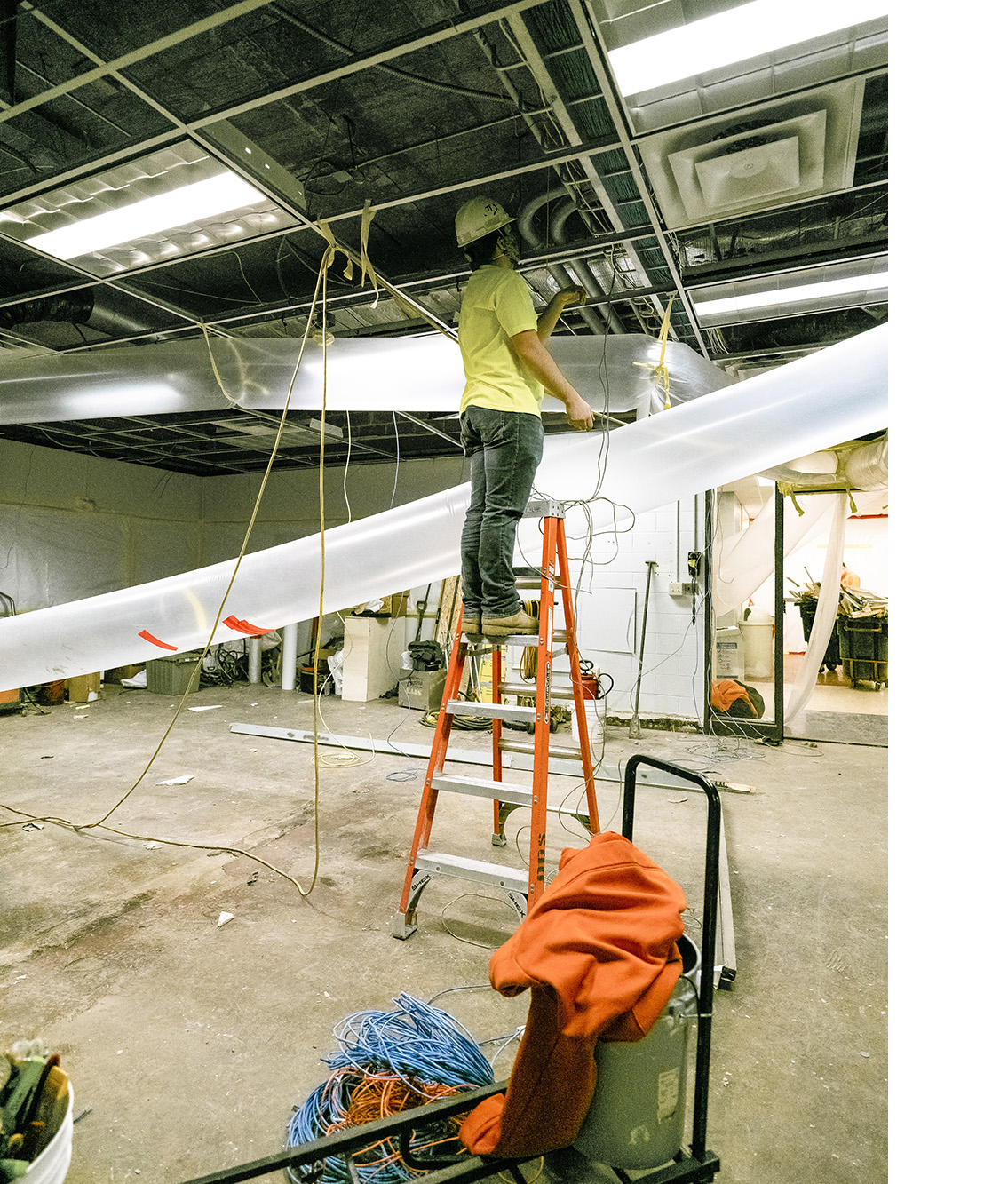 Mike Dear, director of operations for the College of Art and Design, said the new space will also be used and enjoyed by students, faculty and staff of the college's other schools. 
"I see this work as the beginning of comprehensive renovation for the College of Art and Design with the theme to optimize, share and showcase all fully addressed," he said.
New spaces and facilities upgrades as part of the renovation include: 
A new professional sound room for recording interviews and audio editing.
A new motion media room outfitted with high-performance computers for video editing.
A new 4D media room equipped for the creation of stop-motion video.
The current student lounge (Airport Lounge) will be transformed into an ultra-modern space — with new furniture and an adjacent study center — for impromptu meetings, working and relaxing.
Upgrades to the school's 20 darkrooms, which will be accompanied by a new classroom area for teaching and critiques.
An upgraded computer lab — complete with enhanced screens, computers and scanning and printing capabilities — for individual work and teaching.
Expanded footprint to accommodate additional equipment for the school's Photo Cage, an equipment rental space that offers the latest gear and accessories for checkout. 
Mulligan said student input weighed heavily into the design and features of the comprehensive renovation.
"Their contributions directly relate to how they foresee the new third floor supporting their work as photographers, videographers and researchers," Mulligan said. "They told us that video editing and sound capture abilities were a priority along with new study areas where student teams can work together. Students will have 24/7 access to the newest and latest of facilities and equipment so the sky's the limit in their professional pursuits."