Photo student wins top honors from National Press Photographers Association
Vincent Alban named Photographer of the Year, helping RIT also earn Student Chapter of the Year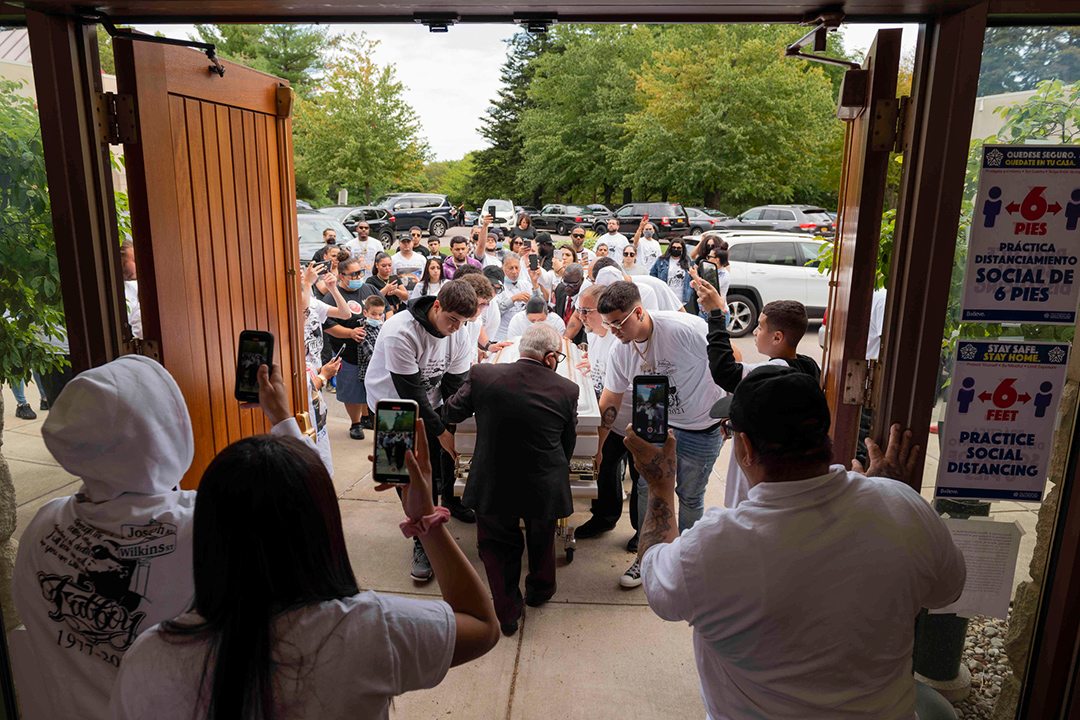 Vincent Alban
The National Press Photographers Association (NPPA), the leading voice advocating for the work of visual journalists today, has recognized Rochester Institute of Technology's School of Photographic Arts and Sciences in the College of Art and Design with its two top student photography honors.
Vincent Alban, a third-year photojournalism student from Washingtonville, N.Y., was named NPPA's Student Clip Contest Photographer of the Year for the 2021 competition. Alban amassed 450 points in the quarterly clip contest with a total of 12 works placed, including five first-place finishes.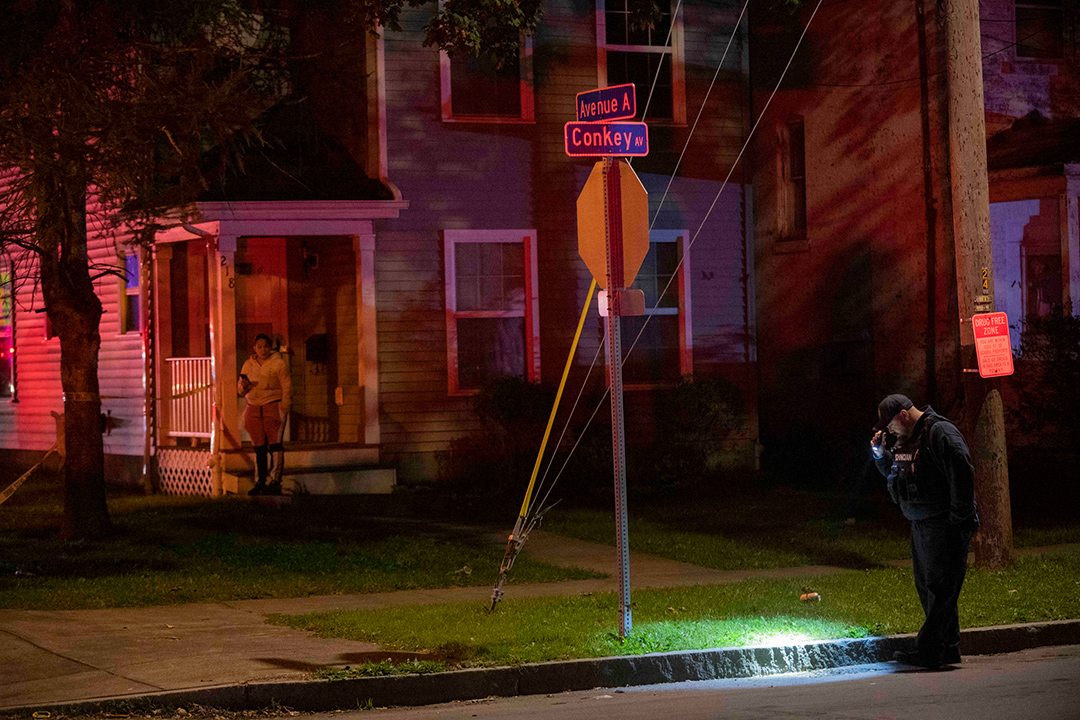 Vincent Alban
Eakin Howard '21 (photojournalism)—a freelance photographer in the Raleigh/Durham/Chapel Hill, N.C., area—also finished in the top five, helping RIT claim the title of Chapter of the Year by amassing 720 points.
Alban also is the recipient of this year's Jimi Lott Scholarship from the National Press Photographers Foundation (NPPF), an award named after the late Seattle Times photographer known for his work focusing on the less fortunate, particularly the homeless and mentally ill.
"I was thrilled to hear the news of both of these awards and felt that they were both months, and really years now, of hard work paying off," said Alban, who noted that he's most proud of his series of photos depicting gun violence in the city of Rochester.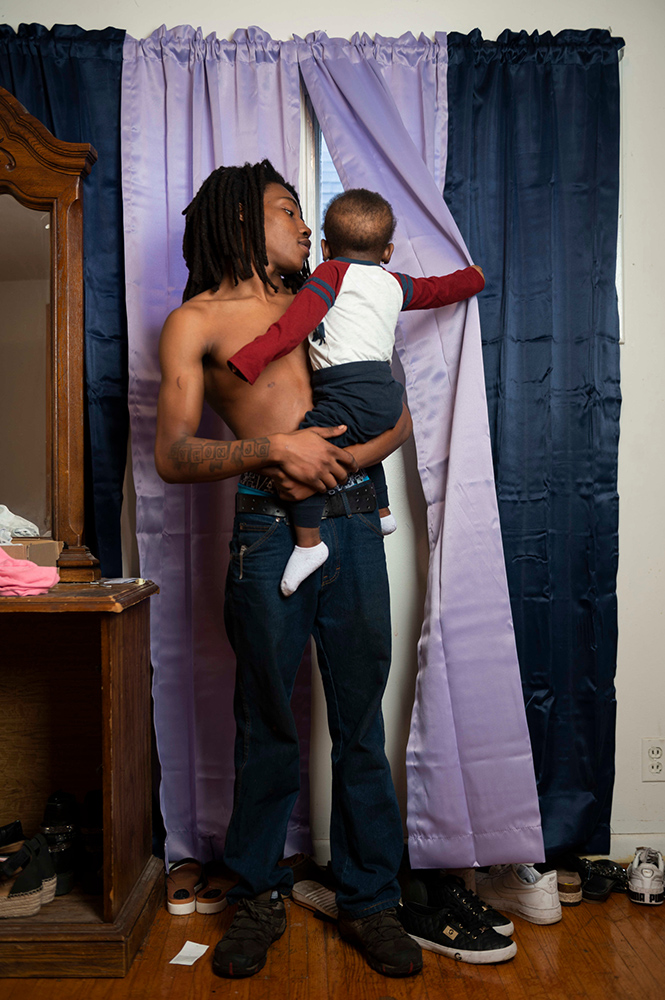 Vincent Alban
"I have been working on this story since September and I have used it to really immerse myself in the city of Rochester and become very connected to the people and the place itself," he said. "I also have always wanted to do a story that provides me with a good challenge … I think I could do this story for the rest of my life and still feel like I haven't gotten everything I want to cover."
Alban said he was drawn to photojournalism growing up when his grandparents ran a longtime, small-town newspaper. "My parents are sculpture artists and I have always been interested in art, but I found photography because I enjoyed its technical aspects," he recalled. "When I joined my high school newspaper, I felt I had found my true passion and that feeling has not left."
"I chose RIT because of its renowned photojournalism program and the amazing staff of the photo school," he added. "I had my mind made up when I came to RIT for the Day of Photo open house."
Alban is planning to further his passion for photography this summer at the Baltimore Sun.
In addition to RIT student honors, Chloe Coleman '13 (photojournalism) was awarded 2022 Magazine Picture Editor of the Year from NPPA. In 2020, Coleman, an award-winning photo editor at The Washington Post since 2014, was part of a Pulitzer Prize-winning team that helped the newspaper staff win the top prize in Explanatory Reporting. She is one of 11 RIT graduates who have won a combined 15 Pulitzer Prizes.
Topics