Alumna Chloe Coleman becomes 10th RIT graduate to win Pulitzer Prize
Chloe Coleman '13 part of 'Washington Post' team to win top prize for explanatory reporting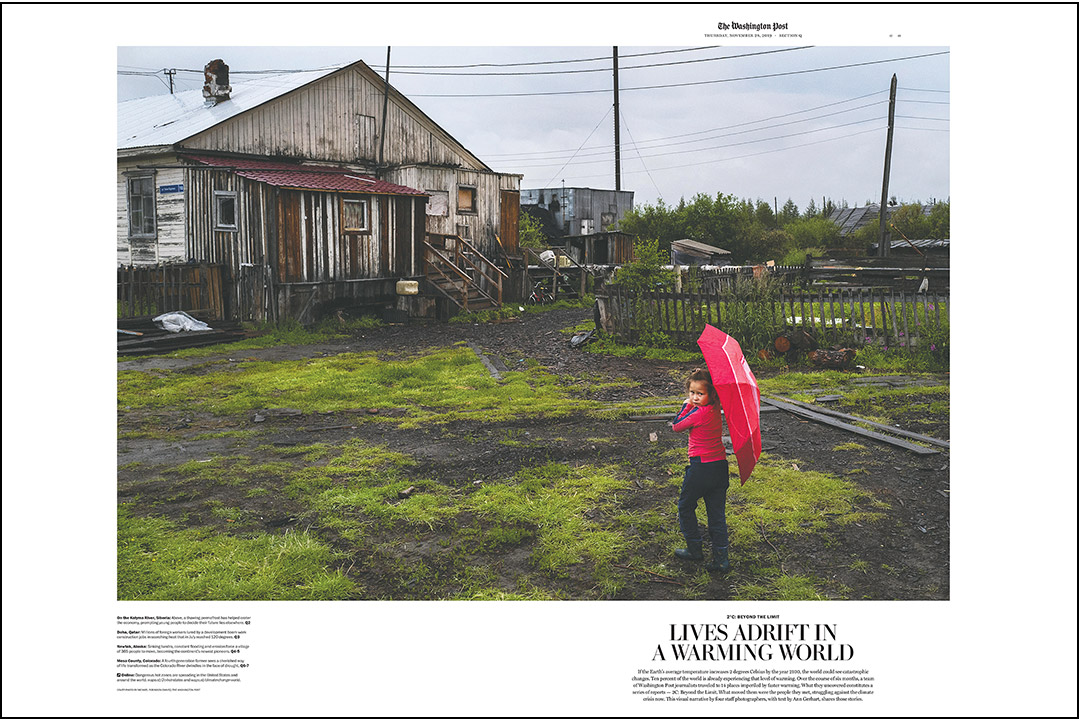 A Rochester Institute of Technology photojournalism alumna was part of a Pulitzer Prize-winning team announced last week.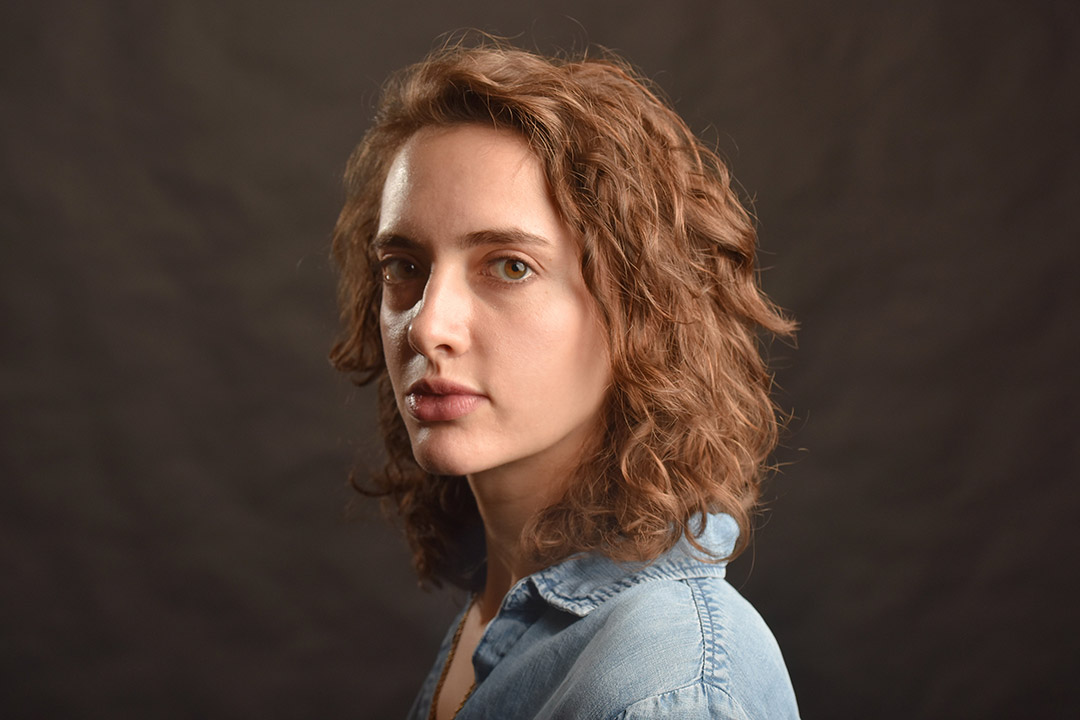 Chloe Coleman '13, an award-winning photo editor with The Washington Post since 2014, helped the newspaper staff win the top prize in Explanatory Reporting for its series that used temperature data from across the globe to examine places where warming has already exceeded the two degrees Celsius threshold—the global community's accepted limitation of temperature growth to avoid significant and potentially catastrophic changes to the planet.
"2°C: Beyond the Limit" communicated the devastating reality of present-day climate change as the newspaper reported from a dozen global hot spots and compiled vast datasets to help readers visualize the rapidly warming planet.
Coleman, who also covers international news and stories for the newspaper's Outlook section, is a contributing writer and editor on The Post's In Sight photo blog, where she has written about and featured contemporary photography, photo books and exhibitions.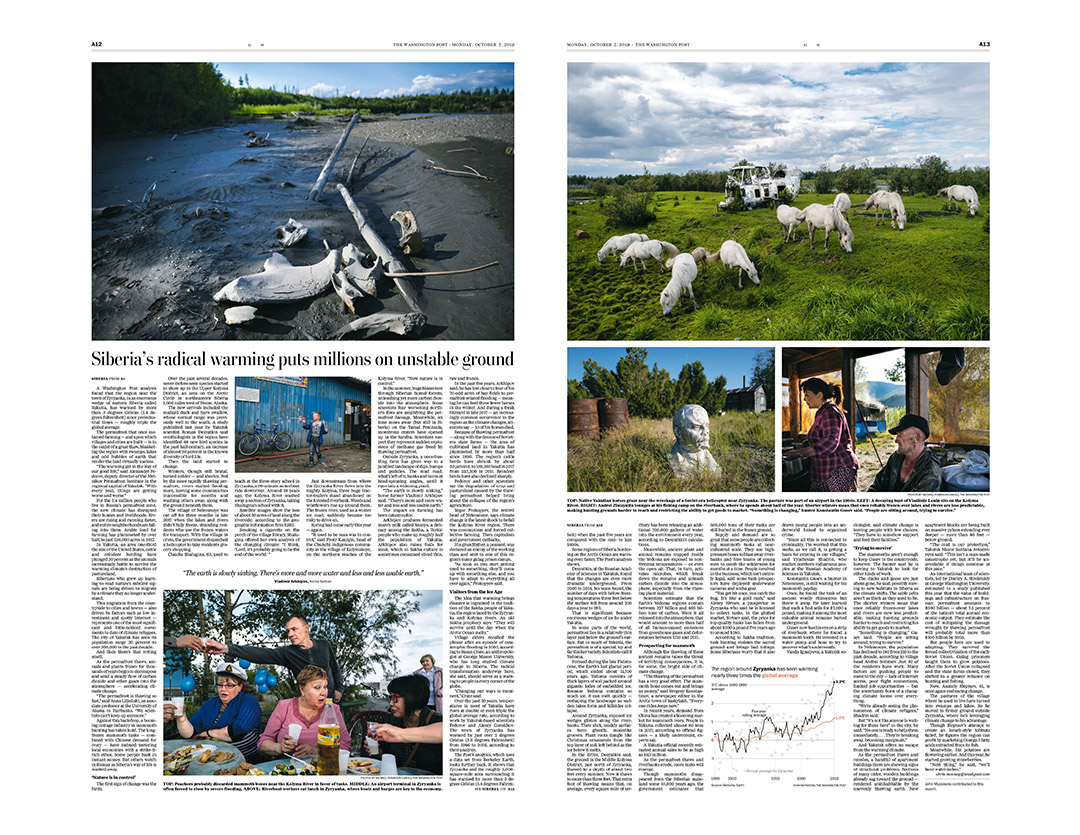 "I was in shock," Coleman said after learning about the win. "It is surreal to win such a prestigious award that has been a dream of mine since entering the field of photojournalism."
"The feeling was made especially surreal by the current state of life due to the coronavirus pandemic," she added. "Normally we'd be celebrating as a newsroom in-person huddled around our central news desk, but instead we had our congratulations and speeches over Zoom."
The series came together during the majority of 2019, Coleman recalled, from its inception at the beginning of the year, with strategy and visual direction meetings, through the publishing of the first story over the summer and continual coverage through the end of the year.
"It was a team that spanned the newsroom, so many people made this work possible," she said. "From reporters and photographers, editors in both text and visuals from every visual desk (photo, video, design, graphics), an outstanding project manager, support from our homepage team, podcast team and newsletters ... it really was a newsroom-wide effort," she said.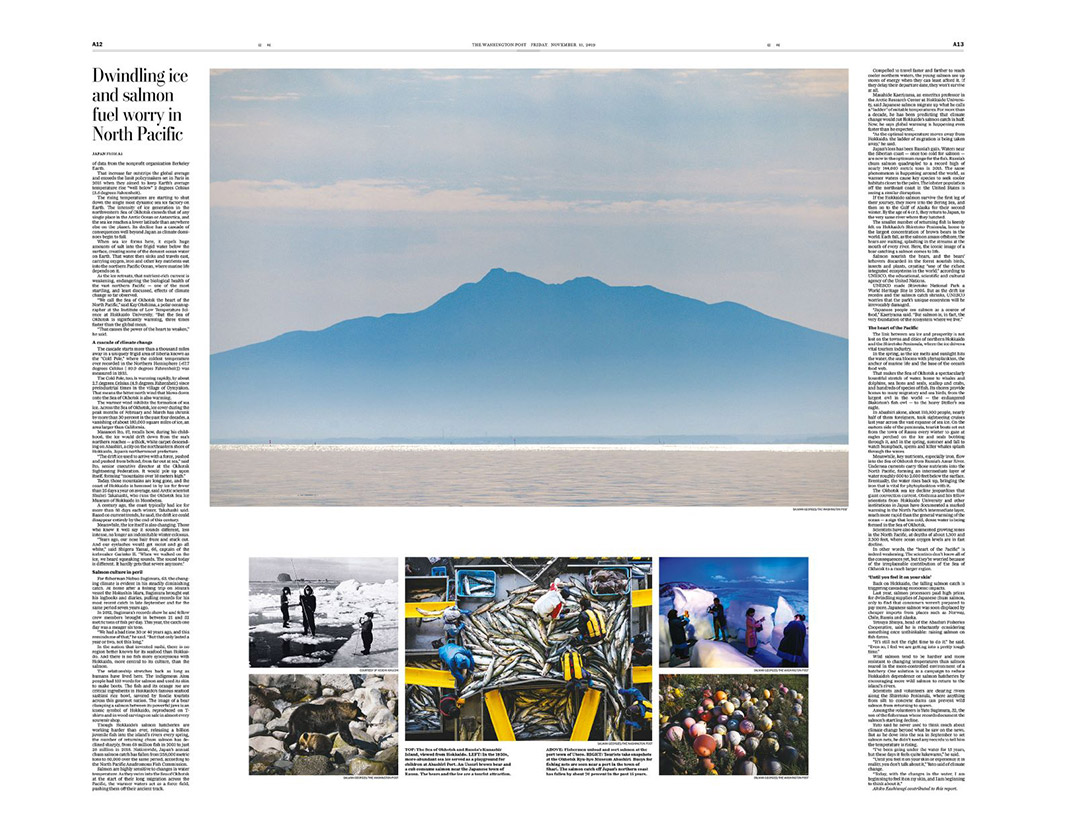 Coleman noted that, within The Post's photo department alone, she was part of a team of three photo editors and four staff photojournalists that was supported by photography managers along with supervisors of each contributing department in the newsroom.
"As our executive editor Marty Baron said in regard to this story winning the Pulitzer while we're in the middle of covering the global coronavirus pandemic, 'There is no vaccine for climate change,'" Coleman said. "It is an important story that is difficult to cover visually and required vast fact-checking and understanding of science to make it a digestible article, but that's why this series was so successful. It was also the first year that The Washington Post had a dedicated climate desk, so it was especially significant to see what we could produce with the support of the newsroom behind us."
Coleman—RIT's first female alumna to win the top prize in journalism, literary achievements and musical composition—is one of 10 university graduates who have won a combined 14 Pulitzer Prizes. 
Her career in photo editing began as an intern at NPR, followed by her first staff position as a digital photo editor at The Denver Post. She also serves as a faculty member at The Kalish Visual Editing Workshop and has judged a variety of photography competitions, including Magenta Flash Forward and Critical Mass.
Coleman said she still uses what she learned at RIT.
"I would not be in the position I am today without the strong foundation I received from the RIT photojournalism program under director (and now mentor) William Snyder, and the support of my other RIT professors who fostered my passion for photography—including Loret Steinberg, Patti Russotti, Doug Rea and Willie Osterman—not to mention the exceptional Career Services Department and (Director of Alumni Relations) Lisa Vasaturo.
This year's Pulitzer announcement was delayed for two weeks this year because of complications from the coronavirus shutdown, including travel restrictions on judging panels. A luncheon honoring the winners, typically held a month after the awards are announced, appears to be in jeopardy as well.
Other RIT Pulitzer winners
Here is more on the other RIT graduates who have won Pulitzer Prizes:
William Snyder '81, winner of Pulitzer Prizes in 1989, 1991, 1993 and 2006 while working for The Dallas Morning News. Snyder was honored in 1989 in the Explanatory Journalism category. Snyder was part of a three-person team that reported how the National Transportation Safety Board conducts air-crash investigations following a crash in 1986. In 1991, Snyder won a Pulitzer in the Feature Photography category for his images of ill and orphaned children living in deplorable conditions in Romania. Snyder and Ken Geiger '11 won in the Spot News category in 1993 for their images of the 1992 Summer Olympics in Barcelona. Under Snyder's leadership as director of photography at The Dallas Morning News, the staff earned a Pulitzer in 2006 in the Breaking News Photography category for its coverage of Hurricane Katrina.
David Wallace '01, a photographer with The Arizona Republic, helped the newspaper staff and the USA TODAY NETWORK win the prize for explanatory reporting for a project on President Donald Trump's proposed border wall, which included more than a dozen stories and documentary videos, a podcast series and a digital map with video of every foot of the 2,000-mile border showing existing fencing.
Robert Bukaty '82 and Dan Loh '95, winners of Pulitzer Prize in 1999 while working for The Associated Press. Bukaty and Loh were part of the AP photography staff honored in the Feature Photography category for their series of images of the key players and events surrounding President Bill Clinton's affair with Monica Lewinsky and the impeachment hearings.
Paul Benoit '76, winner of the Pulitzer Prize in 1979 in the Feature Photography category while working for Boston Herald-American. Benoit and members of the paper's photography staff won for their coverage of the blizzard of 1978.
Stan Grossfeld '73, winner of two Pulitzer Prizes in 1984 and 1985 while working for The Boston Globe. Grossfeld won in 1984 in the Spot News category for his series of photographs revealing the effects of war on the people of Lebanon. In 1985, he earned a Pulitzer in the Feature Photography category for a portfolio of images of the famine in Ethiopia and of illegal aliens on the Mexican border. Grossfeld was also among the finalists for Pulitzers in 1984, 1994 and 1996.
Anthony Suau '78, winner of Pulitzer Prize in 1984 for Feature Photography while at The Denver Post, for a portfolio of images depicting the tragic effects of starvation in Ethiopia and for a single photograph of a woman at her husband's gravesite on Memorial Day.
David Carson '94, part of the photography staff of the St. Louis Post-Dispatch, which won a Pulitzer Prize for Breaking News Photography in 2015. The award was for the newspaper's coverage of the events in Ferguson, Mo., following the police shooting of Michael Brown, an unarmed black teenager, by a white police officer.
Topics