Photography students explore cutting-edge technology in expert-led workshop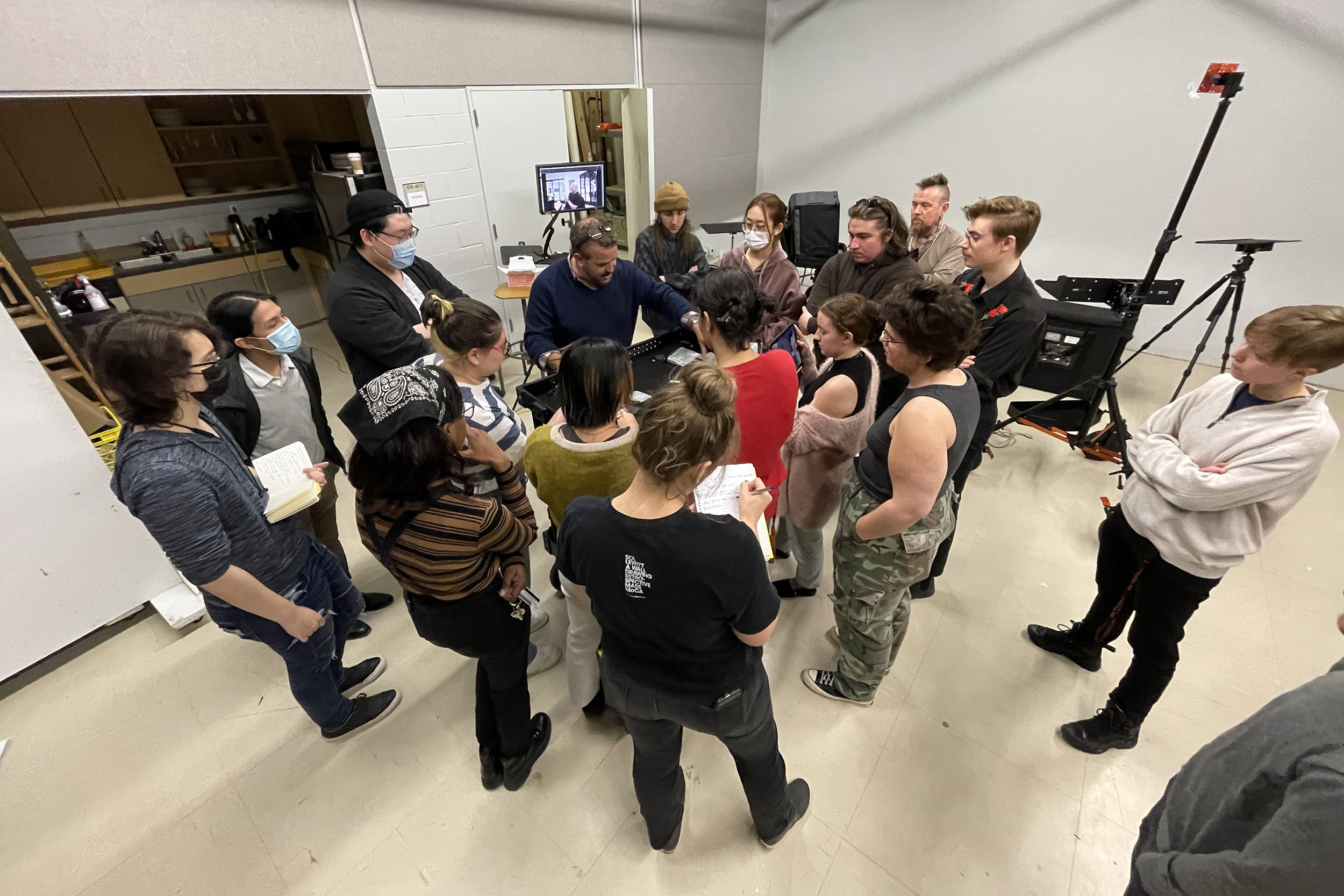 Caroline Brodt '22
Sixteen students in RIT's School of Photographic Arts and Sciences were guided by a trio of industry experts in completing a three-day workshop focused on cutting-edge technology used to improve modern workflows in advertising photography.
Students gained insight into working efficiently as a digital technician, a role responsible for supporting photo shoots in a fast-paced, high-volume studio environment. Digital technicians create, coordinate and catalog photography assets to ensure smooth day-to-day operations.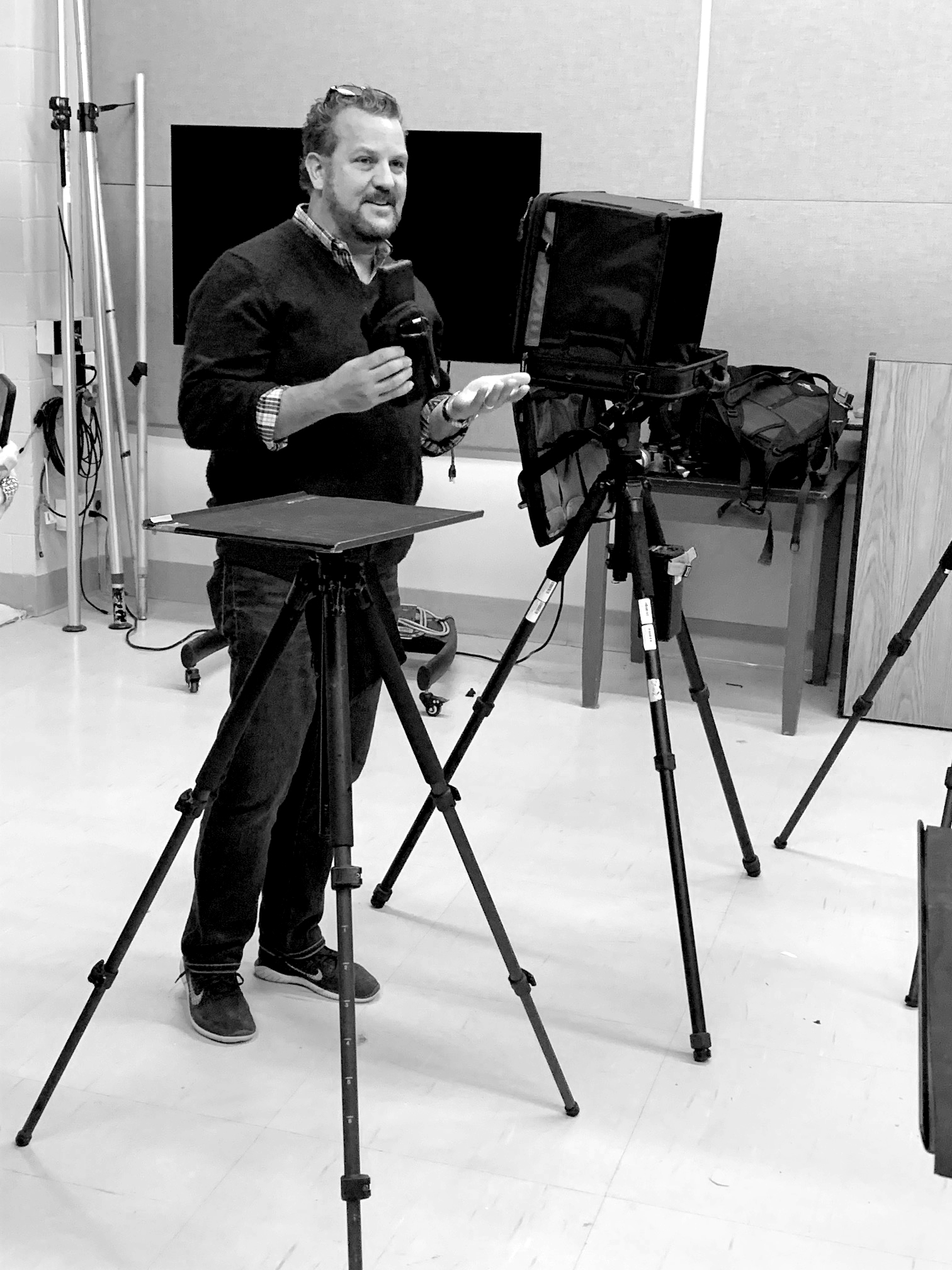 Caroline Brodt '22
The one-credit course, held April 1-3, was led by Senior Lecturer Clay Patrick McBride, photographer Scott Nidermaier and Dave Gallagher '91 (imaging and photographic technology; now photographic sciences). Gallagher is the CEO and owner of award-winning digital photography systems integrator Capture Integration and was also the 2020-21 College of Art and Design Distinguished Alumnus recipient.
"The knowledge I received from each professor through this workshop has set me up for success in the industry," advertising photography student Massimo Greco said.
Through hands-on demos and practical labs, students learned how to employ Capture One photo-editing and tethering software in a studio photography setting while working with clients. Both Gallagher and Nidermaier are Capture One masters.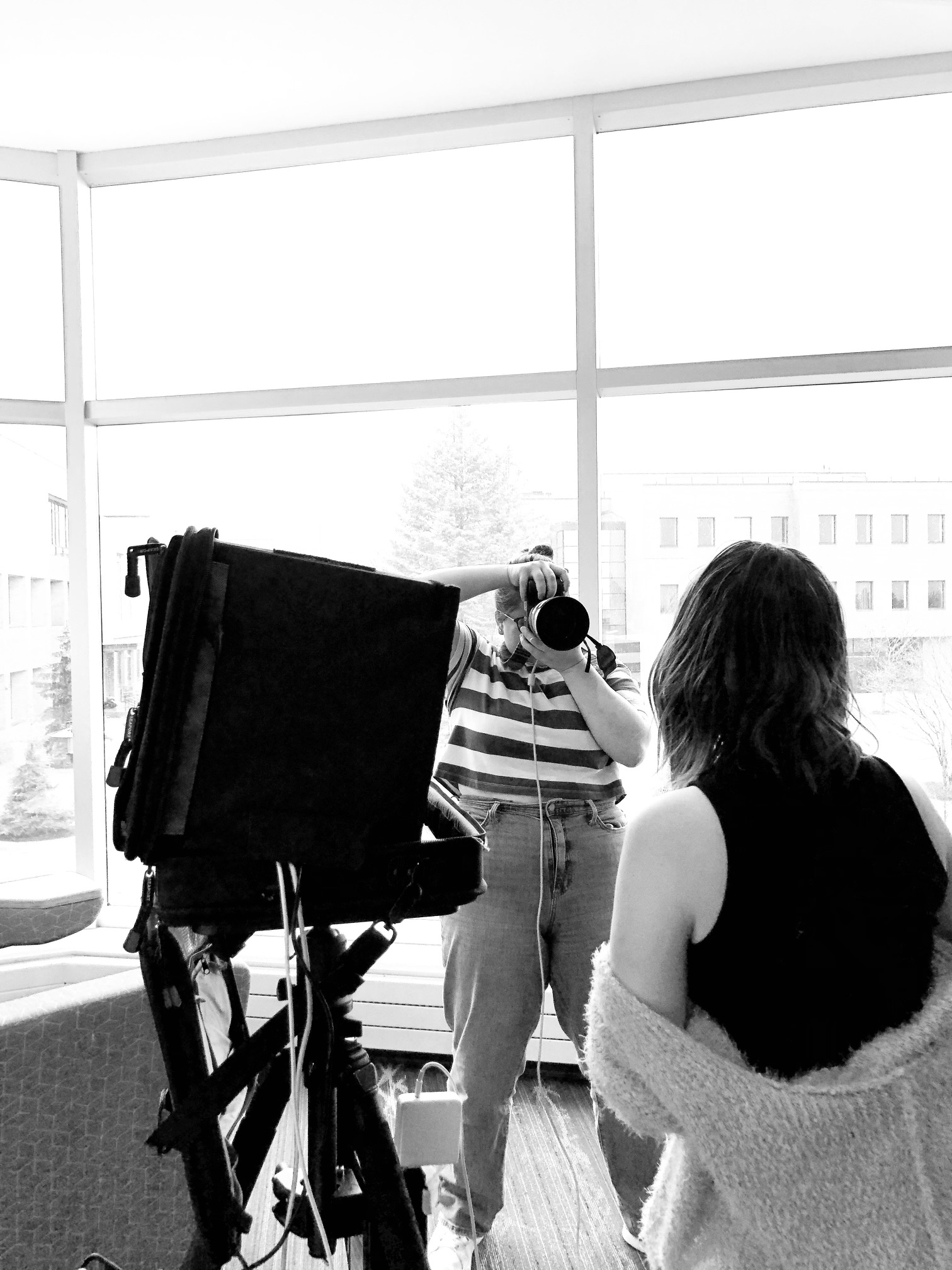 Caroline Brodt '22
Students were also exposed to other innovative technology and equipment commonly used by digital technicians. The workshop concluded with the class working together and applying their newly-acquired skills to execute a photo shoot. 
Faculty Walter Colley and Kes Efstathiou also participated in the workshop.
Serena Nappa, a fourth-year advertising photography student, referred to the workshop as one of the most valuable experiences she has had at RIT. Learning from an eminent cast of instructors was particularly beneficial. 
"I have already implemented so many of the new tools and techniques into my workflow," Nappa said. "It was clear how much Clay, Dave and Scott cared about the workshop and teaching us. They put so much energy into every aspect of the class. It means so much as a student to have mentors like them. 
"This workshop gave me the confidence to walk onto a set and know that I will do a good job."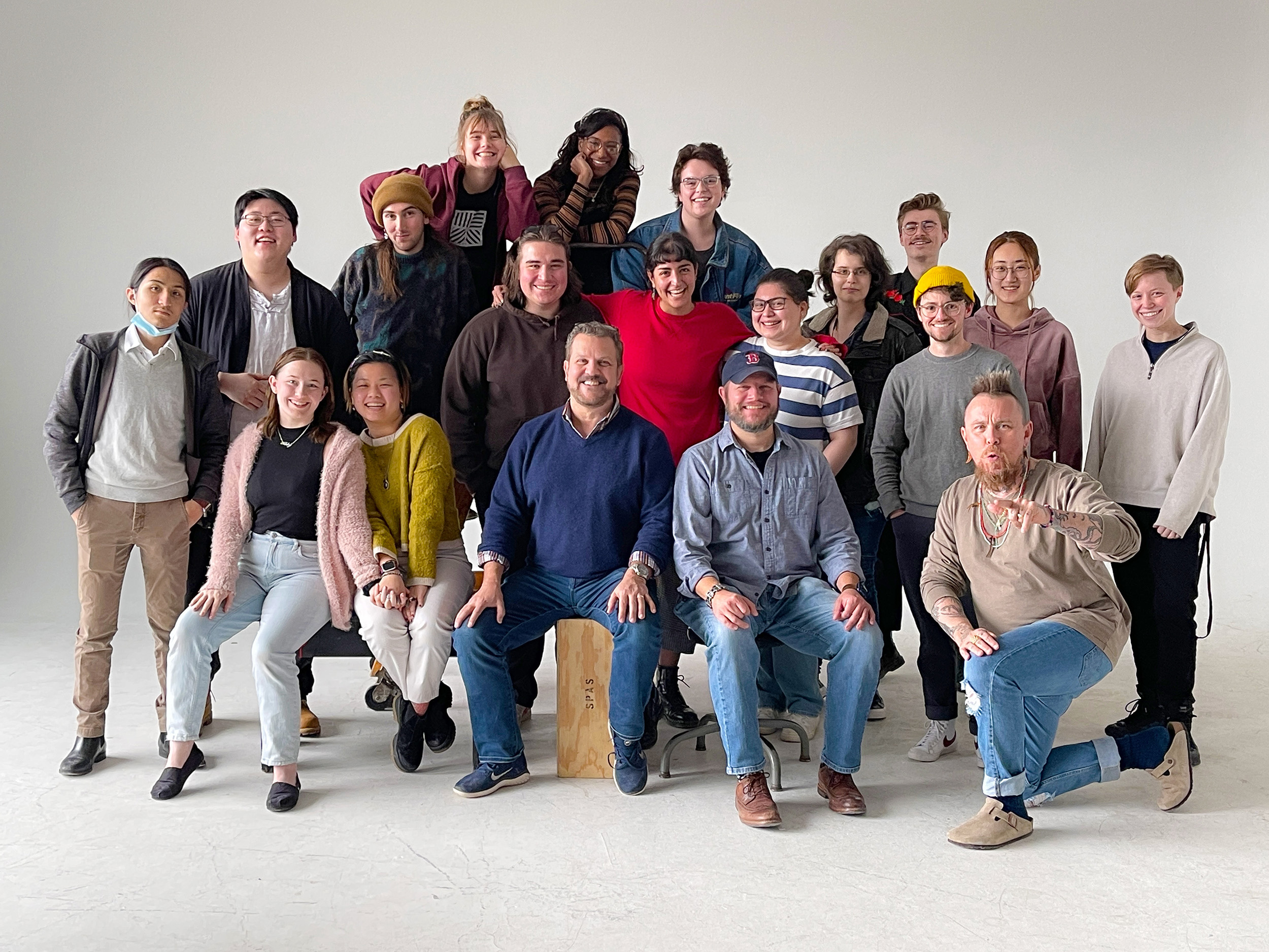 Caroline Brodt '22
Topics