Remote start students exhibit work on RIT's China campus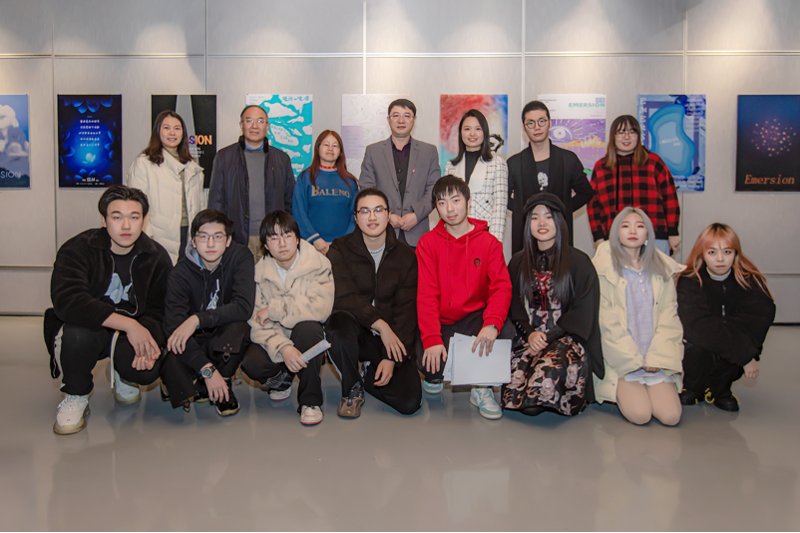 RIT College of Art and Design first-year students who spent the fall learning on RIT's Weihai, China, campus exhibited their creative work in a first-of-its-kind showcase.
Output by nine students in Xinhao Yang's 3D Design Foundations class was featured in the Weihai campus' first-ever art and design-themed exhibition at the end of the semester. They created sculptures out of a range of materials, including ribbon, steel wire, LED lights and candles, yarn and much more.
The experience was part of an international remote start option offered by RIT this fall. Students enrolled in the Foundations course were among those to take advantage of RIT opening its global campuses as on-site alternatives for those who couldn't travel to Rochester as intended due to the pandemic. A reception for the show, "Emersion," was held on Dec. 14 and it ran through Dec. 18.
Yang, a 2018 alumna of RIT's Metals and Jewelry Design MFA program who has taught classes on the Rochester campus in the past, said having the Weihai campus available helped students enjoy a similar in-person experience they would have had in Rochester. 
"It showed an obvious advantage of RIT possessing global campuses," said Yang, from Shenyang, China. "Faculty on the RIT campus kept in close contact with faculty on the Weihai campus and showed a lot of care for the international remote start students. Faculty on the Weihai campus offered their warmest welcome and great support, and allowed us to concentrate on the course and present high-level, finished pieces."
Students in the course were from the Graphic Design, Industrial Design and Metals and Jewelry Design majors. Yang said the course culminating in an exhibition "encourages students to be more enthusiastic in the projects and enhance their self-demand, leading to higher-level final pieces."
"The exhibition theme 'Emersion' reflects the students' initial showcase on the university stage, the first display in a professional exhibition gallery, as well as the first presentation in the art and design field," Yang said. "In their projects, students deeply explored their concepts, selected suitable mediums to express their ideas and engaged in the process of designing, material testing and model making, and finally confirmed their designs to make the artworks."
Below are the featured works from "Emersion."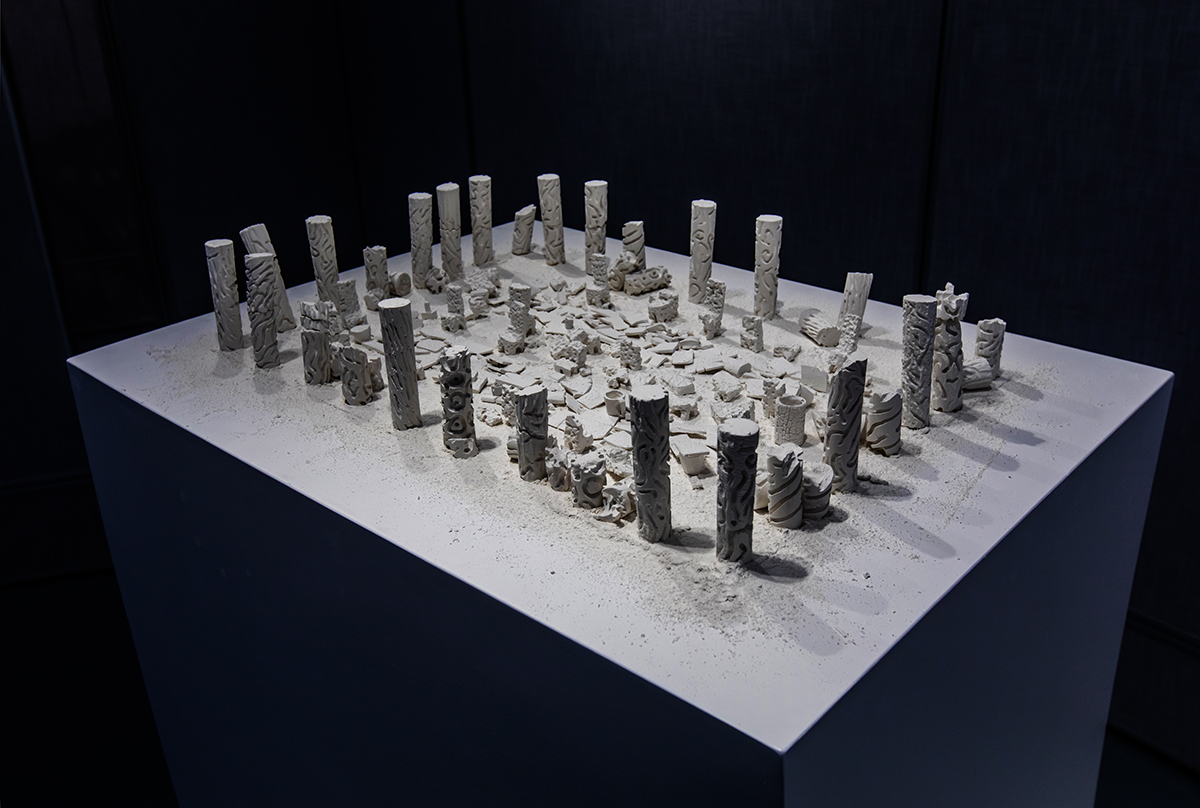 "Here Were Gods" by Wenjie Chen
"Myth was a way for early civilizations to understand the world. Gods were like parents or teachers leading us how to survive. But during the development of the society, where did they go and what did they leave behind? In this work, chalk is used as the material because it can represent the role of a guide. Moreover, in this work, there are a lot of weathered objects, which indicates that the gods have gone and people no longer need their guidance."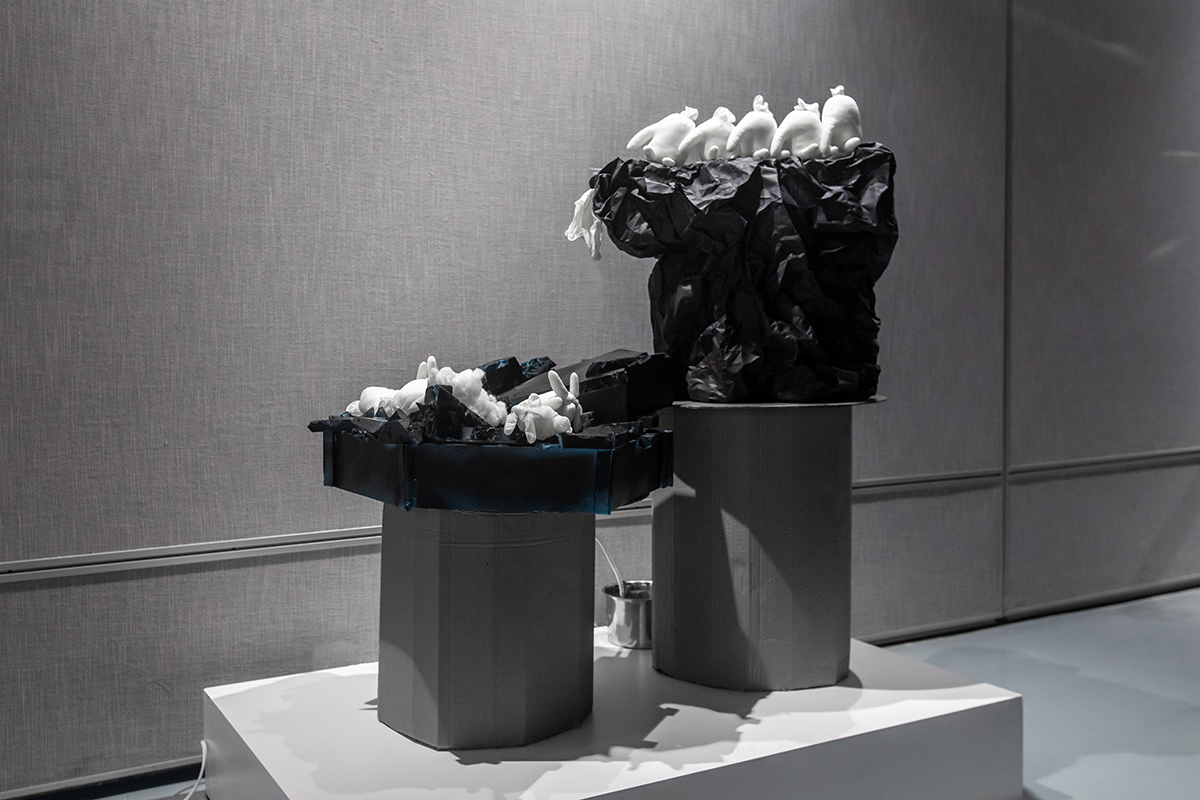 "End of the Road" by Ryan Ge
"The gloves filled with water hold the expression of life. This special shape gives water-filled gloves the power to represent human beings. Modern people always flock to many phenomena. But behind those seemingly bright things, the real features are often hidden. Those people with conformity may lose the ability of self-thinking and creativity after experiencing a certain event. The cliff under the rubber men also represents the traditional examination-oriented education. Creativity is being gradually stripped away from people by the rigid educational mode."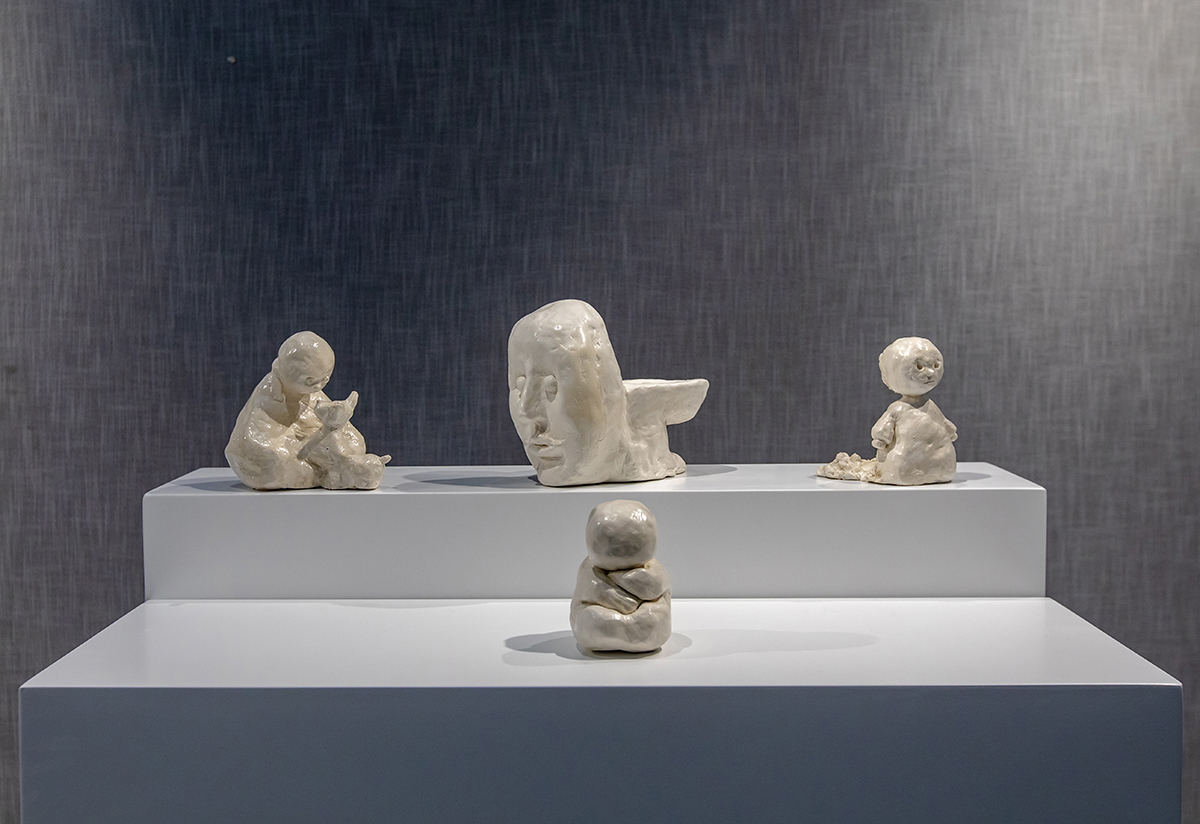 "LOST" by Ailsa Guo
"The work is made up of four parts, and clay is the only material used for these sculptures. It is inspired by memories that are gone. When a memory is forgotten, its life ends. "LOST" is an abbreviation for "Loved," Origin," "Sorrow" and "Toilet," which are the titles of each of the four sculptures."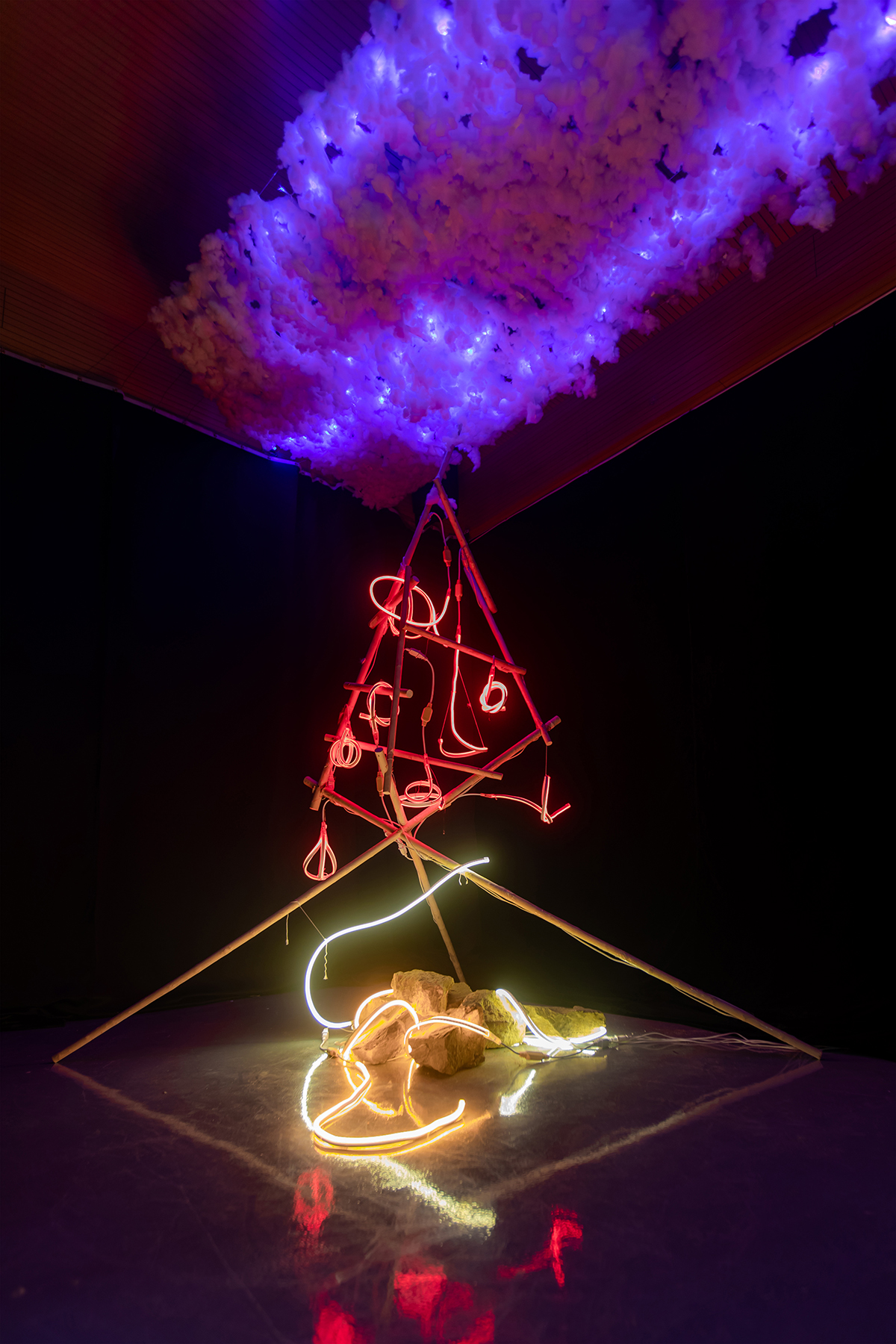 "Road" by Mingyu Han
"This work expresses three phases of the development of things: origin, development and maturity, and sublimation. The first phase is a preliminary stage. Stones represent stable cornerstones. Yellow light represents the characteristics of a primary stage: lively, bright, immature and new. The second phase is where results are achieved, so red lights were made into spheres to express fruit, which has characteristics of maturity. The third phase is a later period. Cotton and blue lights were used to make a night sky, showing the characteristics of sublimation and internalization."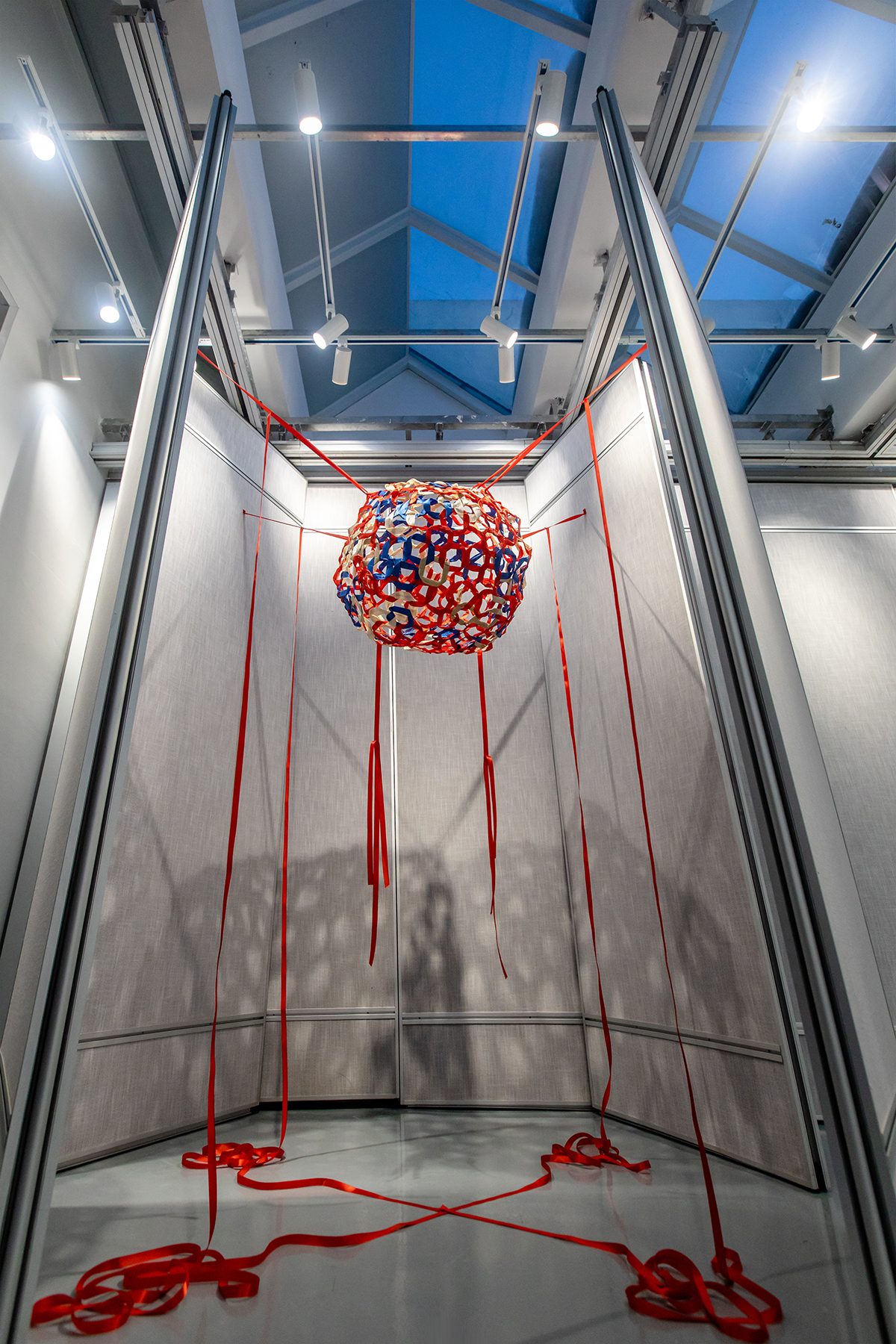 "Well" by Yibao Mei
"The inspiration for this work comes from periodic life perception and reflection. When you are in trouble or in a foreign country, your family is always the support behind you. Difficulties in life may overwhelm you, but with the presence and support of family, you will finally pass them. Family is there to keep you refreshed and ready to face life again. That is why I arranged a winding structure composed of groups with four squares, which supports each other and shows a sense of infinite extension."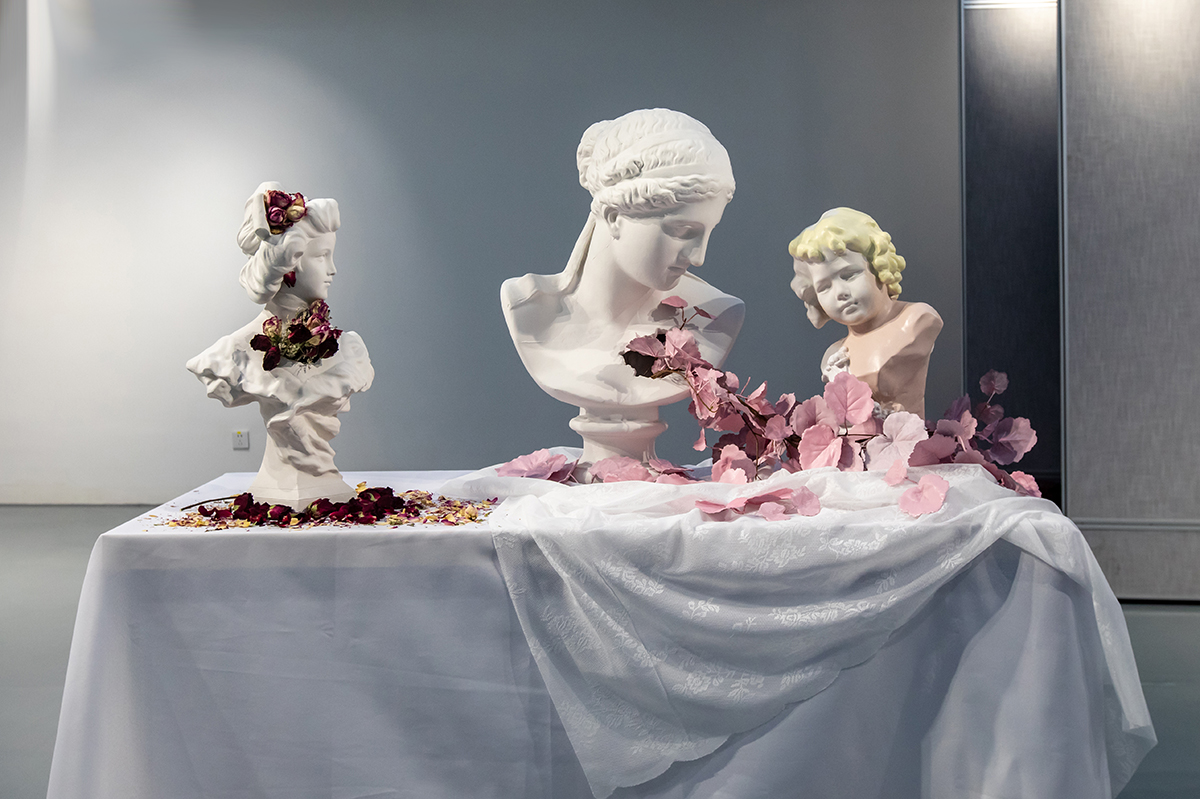 "Love" by Guan Qi
"Nowadays, it is a super-inclusive era — people have high acceptances of all kinds of love: love between relatives, love between homosexual lovers and love between heterosexual people. In this group of work, the artist shows females' love. One of the artworks expresses a young lady's love, the other expresses a mother's love to her son."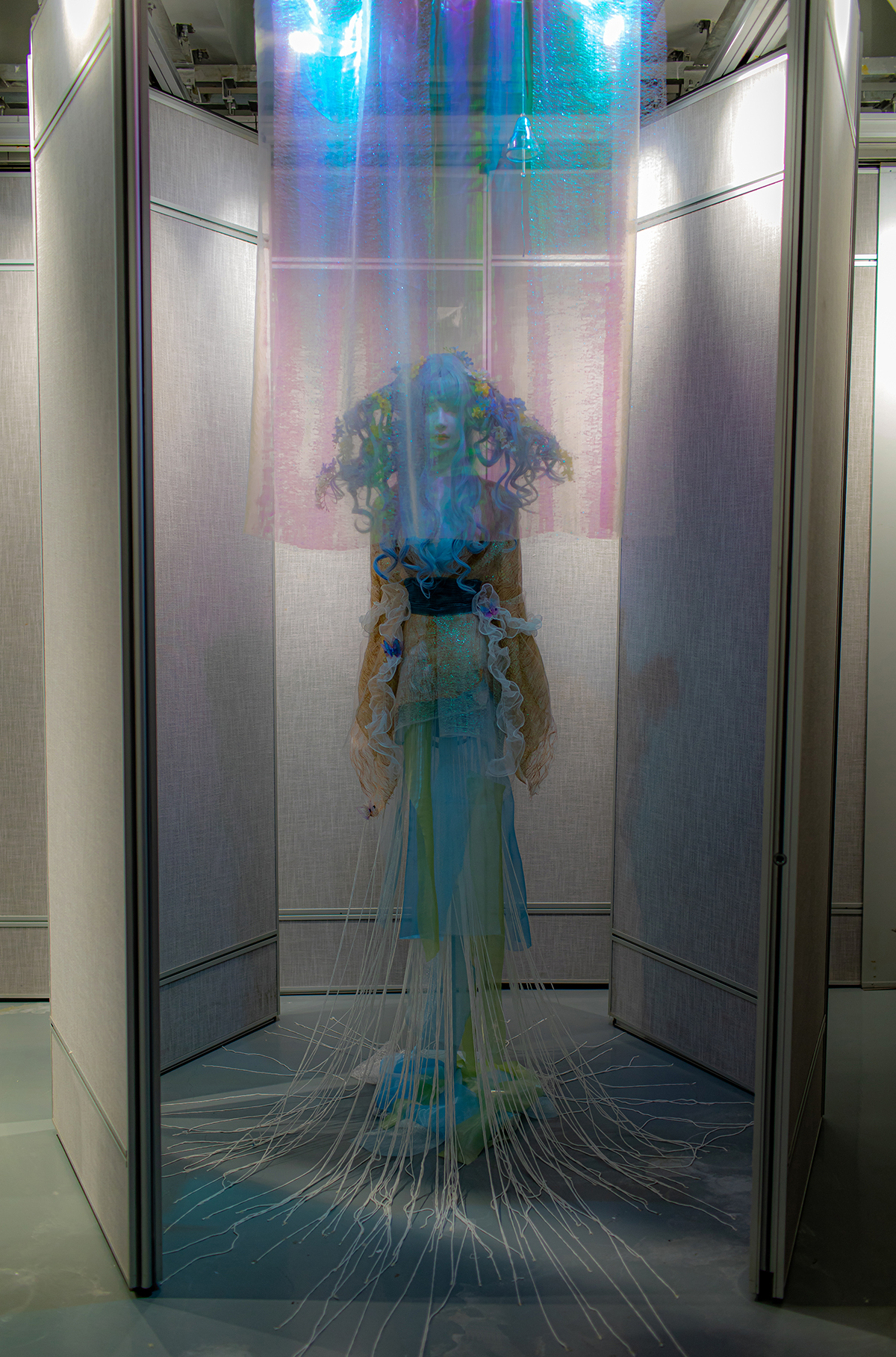 "Pure" by Yurio Wang
"The artwork was inspired by the movie 'Drowning Naifu.' It tells an innocent and beautiful love story, which evokes a longing for pure beauty. In today's fast-paced life, people are running without a stop throughout their lives. We are always moving forward, improving ourselves and becoming better, or being bothered by the troubles around us. Maybe sometimes we should slow down and take a look at the simple beauty in our lives. The beauty that is easy to miss."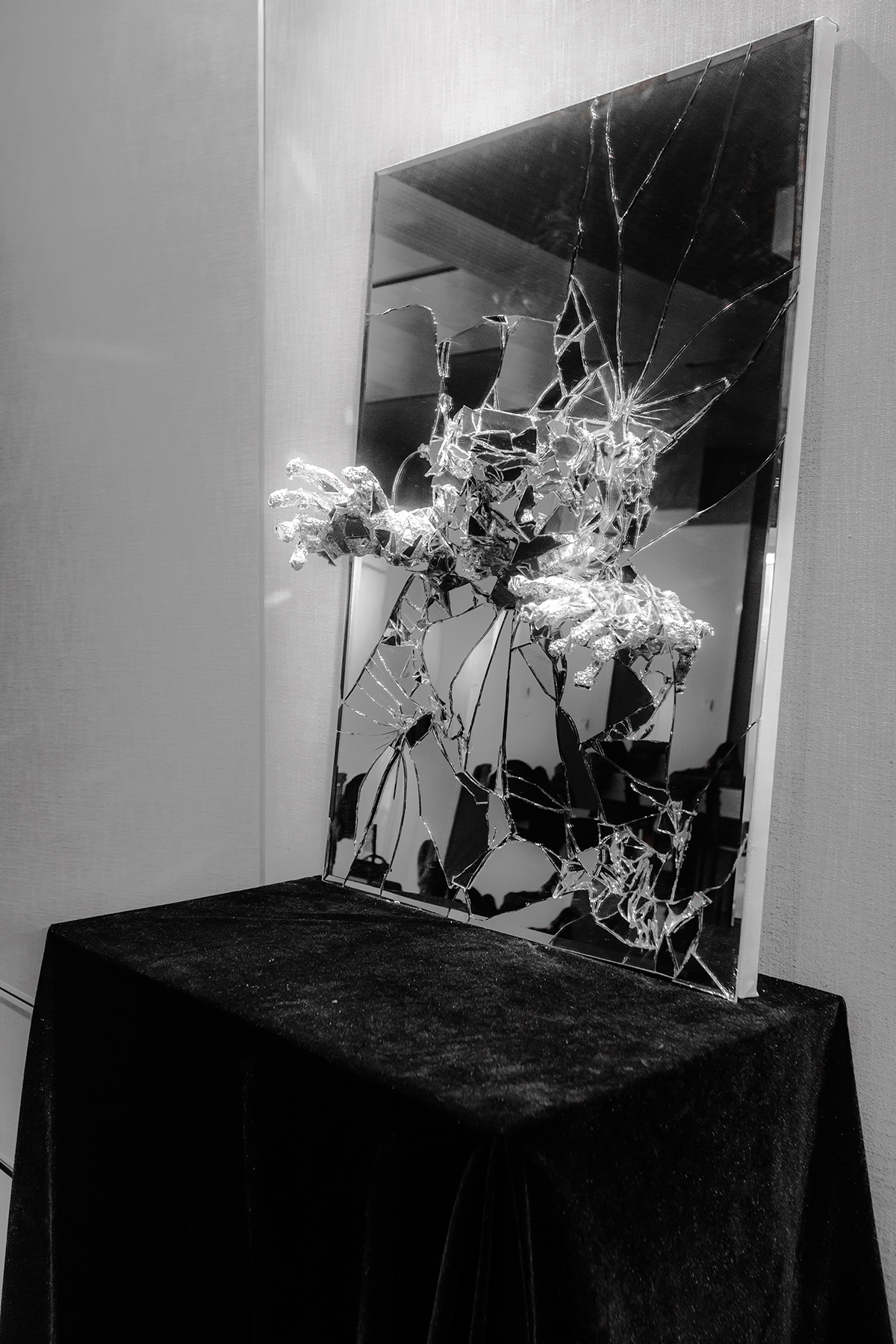 "The Person in Mirror Escaped, And I am Free" by RoroKi Wu
"The question 'Who am I?' confused me for a long time. People can hardly see what they look like, so seeing from mirrors becomes their most convenient and direct way to solve the problem. But I suspect that there is a liar in the mirror. He mimics my motions and expressions, but he is not me. I am just 'set up' as what the liar looks like. But he tries to make me believe that the person 'set' in the mirror is really who I am.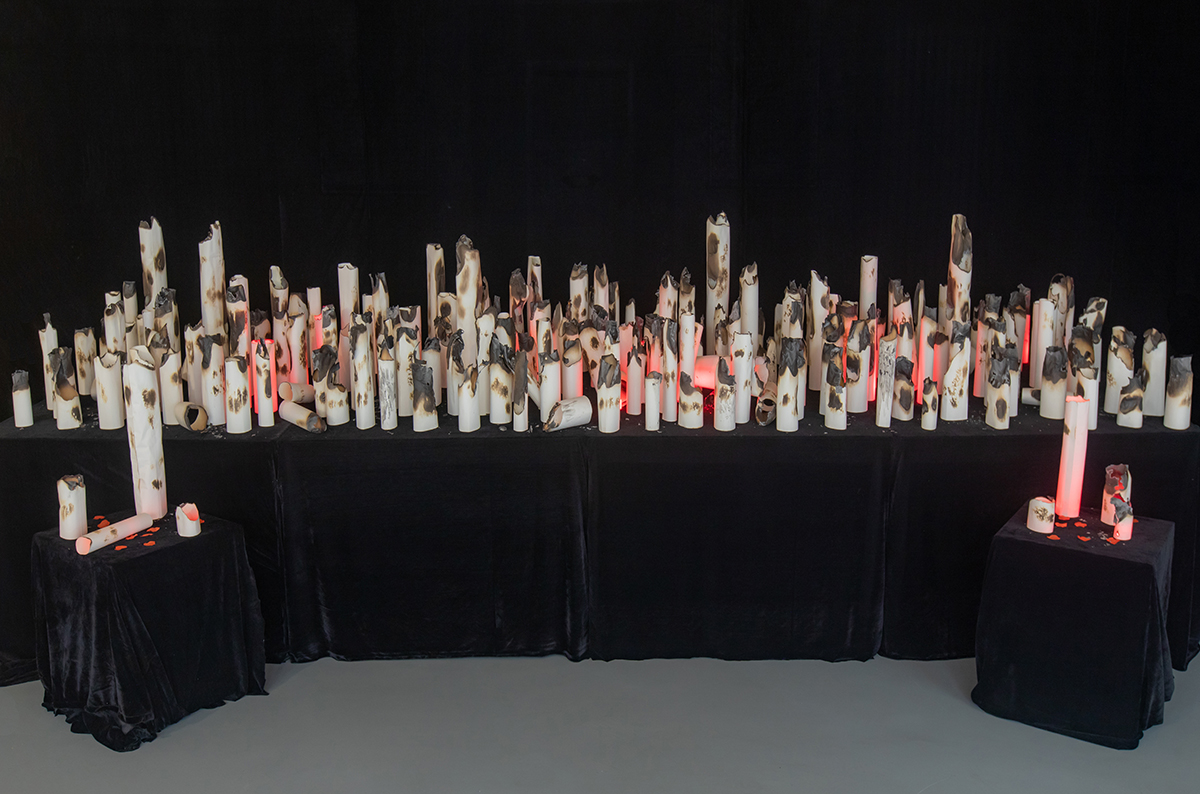 "Commemoration" by Yuntian Zhou
"This work was inspired by a scene from the war movie 'The Eight Hundred,' when the anti-Japanese heroes guarded the Shanghai Sixing Warehouse. War brings us nothing but deaths and destruction. The war has left us painful memories and heroes who dedicated their lives for justice and peace. We cannot forget the war, cannot forget the deaths and destruction, cannot forget the heroes. They ended the war, stopped the destruction and sacrificed their lives for our peace. Remember history, cherish the present and cheers for the heroes!"
Topics