RIT professor's photographs commemorate Black Lives Matter in 'New York Magazine'
Joshua Rashaad McFadden's images provide powerful visual record of movement's first decade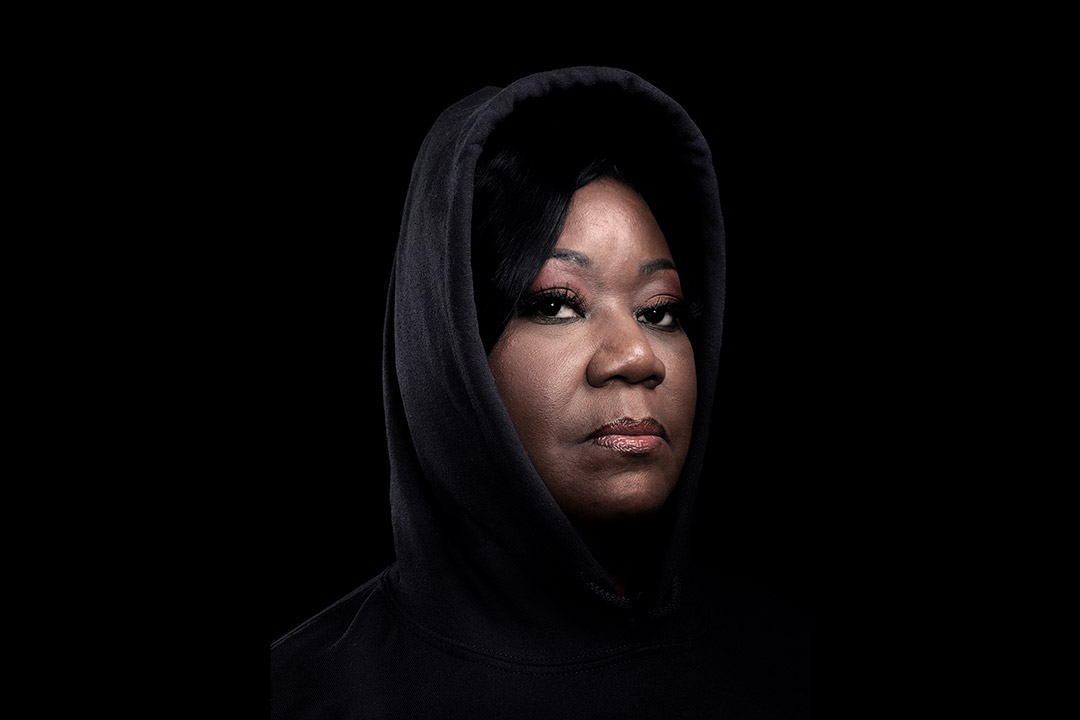 Joshua Rashaad McFadden, an internationally recognized assistant professor of photography in RIT's School of Photographic Arts and Sciences, was chosen to visually capture the story of the first decade of Black Lives Matter in New York Magazine's February issue.
The award-winning McFadden was called upon to photograph the lead story of the commemorative issue dedicated to Black Lives Matter—the movement seeking to highlight racism, discrimination, and inequality experienced by black people—with his images appearing in New York Magazine, The Intelligencer, and The CUT.

The special issue chronicles the origins of the Black Lives Matter movement, sparked after the killing of Trayvon Martin in 2012. McFadden photographed Sybrina Fulton, Trayvon Martin's mother. 

"Having the opportunity to photograph Sybrina Fulton, Trayvon Martin's mother, was an overwhelming experience," he said. "I could see and feel the pain in her eyes. Ms. Fulton was determined to continue to make her son's story known to the world."
His captivating work appearing in New York Magazine continues an extraordinary past year for McFadden. His photograph for The New York Times from April 12, 2021, appeared in the top images of 2021 as chosen by photo editors at TIME and The New York Times.
The image captured a standoff between the police and hundreds of protesters a day after the killing of Daunte Wright, a Black man who was shot and killed by an officer during a traffic stop.
McFadden also opened a major solo exhibition in the Main Galleries of The George Eastman Museum last fall that runs through June 19, 2022. The Eastman Museum will host a free, in-person event, In Conversation: Joshua Rashaad McFadden's "Evidence" at 6 p.m. Thursday, Feb. 17, inside Dryden Theatre, 900 East Ave., Rochester. The discussion, open to the public, will be moderated by Tate Shaw, director of Visual Studies Workshop, and feature McFadden along with Keith Jenkins, vice president and associate provost for Diversity and Inclusion at RIT.
A transformative artist, social justice advocate, and change agent, McFadden possesses a unique vision of the Black American experience. His artwork transcends the genres of social documentary, reportage, portraiture, book arts, and fine arts to bring forward powerful stories about the realities of the injustices Black people in America still face today.
McFadden's work also has been featured in publications such as The Atlantic, Smithsonian Magazine, Vanity Fair, The Wall Street Journal, and National Geographic.
He has been named one of the top emerging talents in the world by LensCulture. Originally from Rochester, McFadden has received three first-place International Photography Awards, one for the series After Selma, his response to recent incidents of police brutality; another in 2016 for Come to Selfhood, a project examining African-American manhood; and one in 2020 for Unrest in America, a body of work that documents the United States in the wake of the police killing of George Floyd.
In 2017, McFadden was recognized as one of Time magazine's "American Voices," and in 2018, he won the Communication Arts Award of Excellence for his I Am A Man series with Smithsonian Magazine.