RIT surpasses $1 billion campaign goal funding scholarships, research, and facilities
John Traver's gift of $1 million, creating endowed professorship, puts campaign 'over the top'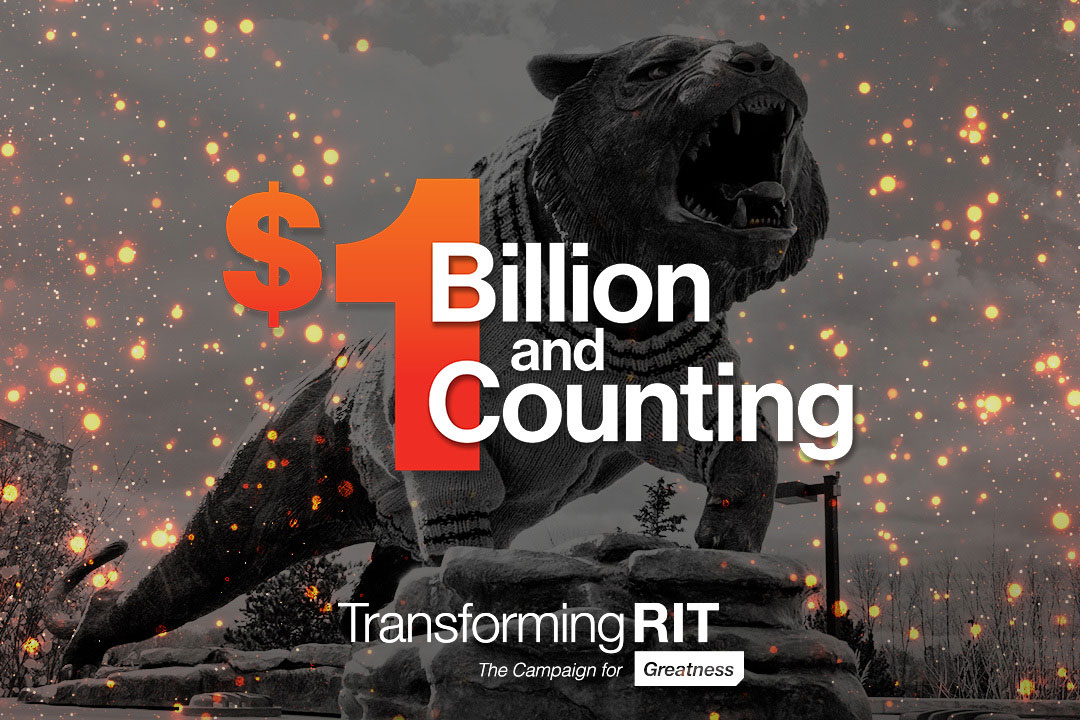 Rochester Institute of Technology has surpassed the $1 billion goal for Transforming RIT: The Campaign for Greatness, the university's blended campaign seeking support from a variety of investors, including alumni, government and corporate partners, and research foundations and agencies.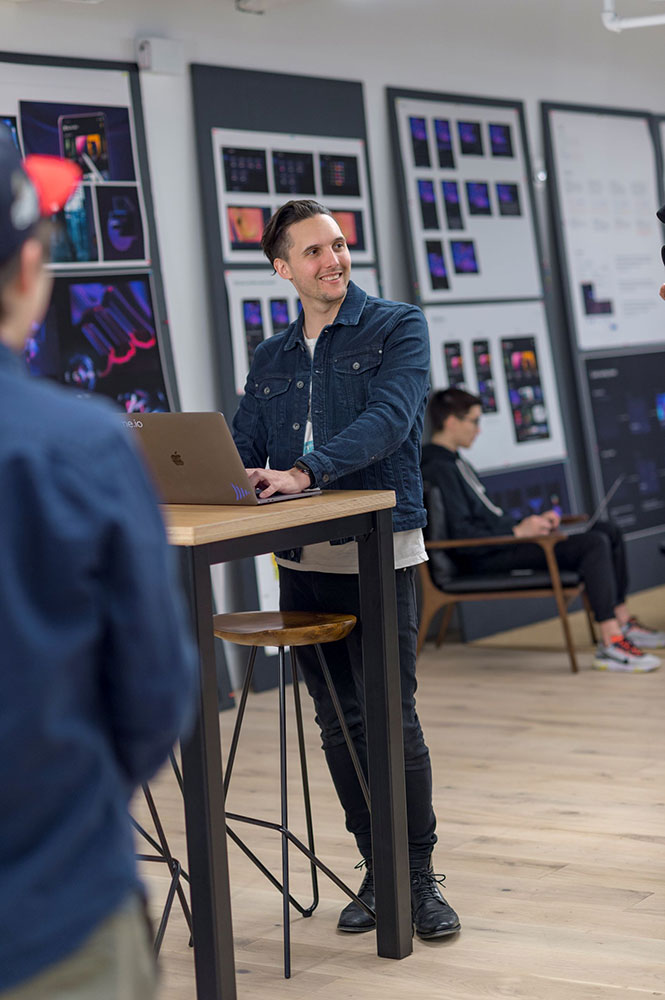 Elizabeth Lamark
In announcing the campaign's milestone achievement, President David Munson expressed his "deepest appreciation and gratitude for all that we have done to achieve our greatness." A recent $1 million gift from John Traver '10 (motion picture science) for an endowed professorship in the College of Art and Design "put us over the top," the RIT president said.
RIT will match the gift with a university fund of $2 million, for a total of $3 million in funding for the John Traver Endowed Professorship. This is part of a special endowed professorship matching gift program the university put in place last year.
Traver is the co-founder and senior principal scientist at Frame.io, a video review and collaboration platform designed to unify media assets and creative conversations in a user-friendly environment. Today, the company supports nearly 1 million media professionals at enterprises including Netflix and Buzzfeed and is backed by leading investors such as Firstmark, Accel Partners, Signal Fire, and Jared Leto. Frame.io was acquired by Adobe in November 2021.
"I see the tremendous value in helping students get to work with the best and brightest professors, based on the opportunities I experienced while attending RIT," Traver said.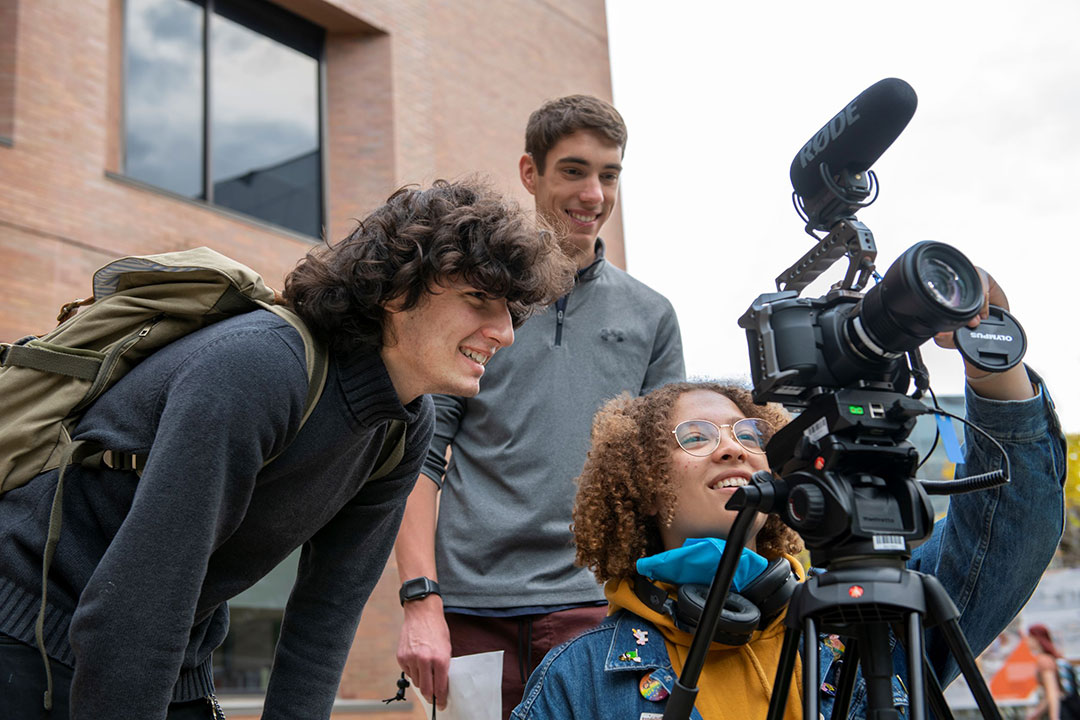 "Technology moves quickly and I'm confident that this gift and the establishment of this professorship will enable faculty to enhance and expand their curricula to meet the ever-growing needs of today's RIT students," he added.
Alumnus Jeff Harris, elected chair of RIT's board of trustees in 2021, called reaching $1 billion in the Transforming RIT campaign "an amazing accomplishment" for the university.
"Let's not forget this occurred during a global pandemic," Harris noted. "At RIT we are driving progress and shaping what's possible. Many thanks to the donors, alumni, students, faculty, staff, and new friends we have discovered who have lifted RIT to new heights."
Phil Castleberry, vice president for University Advancement, noted that the campaign impacted every area of RIT and that "by further aligning the passions of our donors with the creativity and innovation of our students, faculty, and staff, we are able to truly shape the future of this university."
"While this campaign is not yet complete, we are truly grateful for each and every donor," he said. "We know that a culture of philanthropy and engagement with RIT alumni, campus community members, and friends is vital to our continued success and the upward trajectory of RIT."
"Our many donors have collectively made such a significant impact across this entire campus helping to ensure that our students continue to receive the top-notch education and experiences that they deserve," he added.
Launched publicly in 2018, the campaign is bringing RIT's strategic plan to life. Campaign priorities include investing in student success, creating world class facilities, advancing research and discovery, and innovating careers of the future. 
Munson expressed gratitude to the divisions of University Advancement, Research, and Government and Community Relations for their combined efforts, as well as students, faculty, and staff across the campus. He cited a number of examples of success from the campaign, including:
More than $137.7 million has been given to support scholarships and the student experience to ensure the best and brightest minds can attend RIT regardless of their financial circumstances.
The $4.5 million gift from the Polisseni Foundation to support the construction of the Gene Polisseni Center, home to RIT's men's and women's hockey programs.
The Saunders College of Business Challenge and expansion of Lowenthal Hall. Gifts from numerous donors, including E. Philip Saunders, have elevated Saunders College.
The establishment of MAGIC Spell Studios—a program and facility where RIT's internationally ranked academic programs connect to commercialize computer gaming, film and animation, and digital media projects.
The creation of the ESL Global Cybersecurity Institute, which is making RIT one of the best places in the world for cybersecurity education, training, and research.
The SHED (Student Hall for Exploration and Development), RIT's new showpiece for technology, the arts, and design located in one creative hub, will open this fall.
Alumnus and Trustee Austin McChord's transformational gift of $50 million that was used to help build the SHED, ESL Global Cybersecurity Institute, MAGIC, endowed professorships, and support for student entrepreneurs.
Increases in collaborative projects and inclusion in statewide and national initiatives combined for another record year of sponsored research this past year—a new high of $92 million.
The creation of the Sentinel Society, which recognizes a community of leadership donors who make meaningful annual investments in the university.
"Together, we are transforming the future, by transforming RIT," Munson said.
RIT's president added that while celebrating this milestone accomplishment, the Campaign for Greatness continues through June 30, so donors can still "be counted and be part of the positive impact on RIT."
University officials will be planning celebrations this summer and in the fall at Brick City Homecoming and Family Weekend.