RIT Tiger snaps Tiger's roar after historic win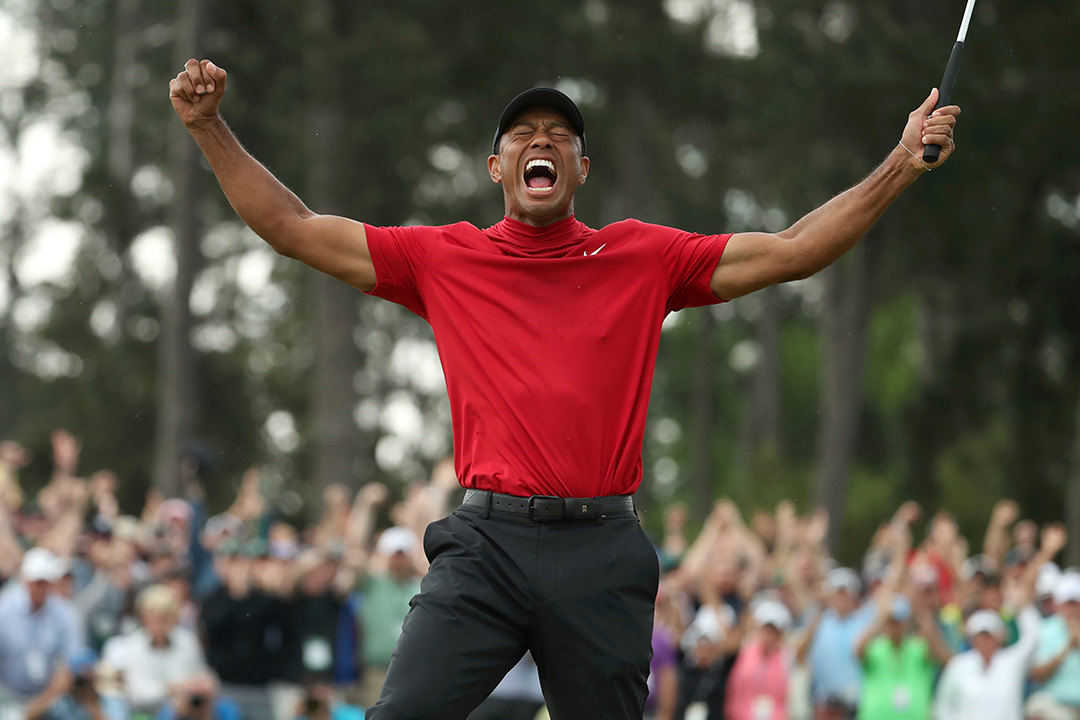 Tiger Woods captured his fifth Masters championship on Sunday, and Jason Getz '98 (photojournalism) captured the image of a lifetime.
Getz made a photo of a jubilant Woods in his comeback victory for the Atlanta Journal-Constitution, which hired him to shoot the golf tournament as a contract photographer. It ran in publications across the country, including the Los Angeles Times, Philadelphia Inquirer and The Oregonian.
"Part of this is kind of humbling for me because everyone is saying my picture is awesome, but I am not the only one who took this picture," Getz said. "There are like 10 other photographers sitting next to me, but mine is a little different because of the way I shot it."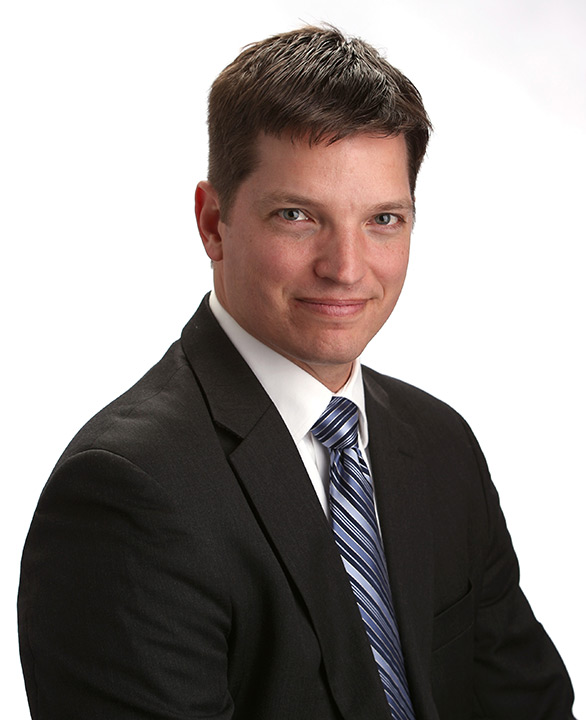 And that, Getz said, was an accident.
Getz grabbed a longer lens so he would be able to take pictures of Woods reacting as he walked off the course. But then Woods turned—toward Getz—and put his hands in the air.
"I'm looking at the picture on the back of my screen and it's not his whole body and only part of the club and I thought I messed up," he said. "I thought I should have used the wider lens like my colleagues."
But the photo captures the golfer's expression, which Getz said is why he thinks people are drawn to it. "People are saying this is Tiger's moment. This might be the moment of his lifetime."
After graduating from RIT, Getz worked for newspapers in Central Pennsylvania, Florida, Alabama and then for eight years at the Atlanta Journal-Constitution, where he covered five Masters. He was laid off in 2013 and started his own company in Atlanta.
The photo has given Getz a little bit of fame. It ran on the front page of the Journal-Constitution and he was interviewed by an NBC-affiliated television station in Atlanta.
 "To me, photography is all about anticipating something that might happen and trying to be in the best place," Getz said. "Some might say I had the wrong lens on, but I still captured the moment."
Related News
Topics