RIT alumnus behind iconic baseball photo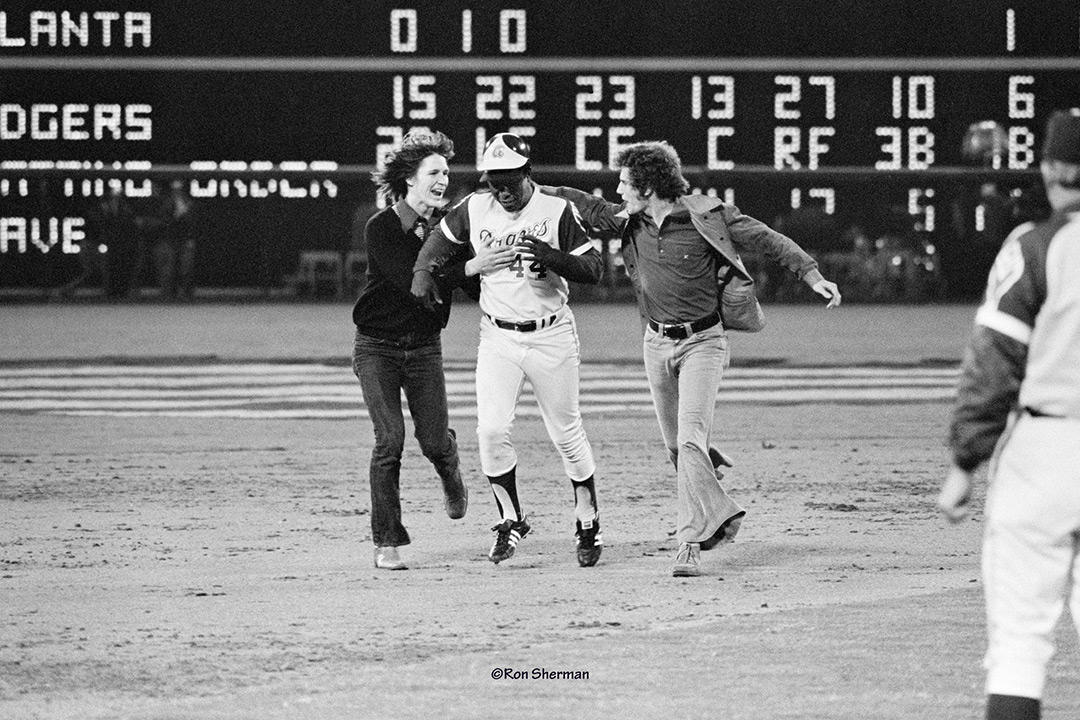 Ron Sherman
Ron Sherman '64 (photography) can tell you exactly what he was doing on April 8, 1974. And now so can baseball fans.
Sherman was at Atlanta-Fulton County Stadium with more than 100 photographers capturing the moment Hank Aaron hit his 715th career home run, breaking Babe Ruth's 39-year-old Major League record.
When Aaron rounded second base, he was joined by two fans who had jumped the rail and run onto the field. Sherman made what has become an iconic image from the photo box along the third base line.
"I happened to pick the right place to be at the right time," said Sherman, who was freelancing for United Press International. "After it was published, I didn't think much of it."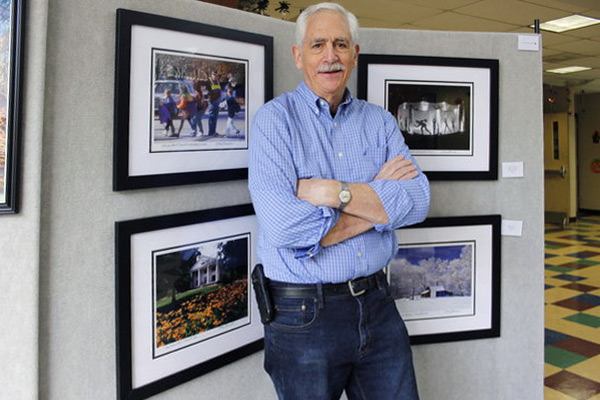 Sherman said his name was never attached to the photo because UPI transmitted it using only his initials in the caption. A few days later, the photo editor at UPI asked Sherman if UPI could borrow the negative to make a print for the New York office. He turned the negative over to them, still not thinking much of it.
The negative stayed in the UPI archives, which were sold to Bettmann Archives and then later acquired by Corbis Corp.
 "One day I'm opening up TV Guide and I see my photo and there was a Corbis credit line," Sherman said. "I think, 'Hmm.'"
Sherman checked the archives of The Associated Press, local and national newspapers, photo agencies and magazines and he said he couldn't find another published photo like his. He reached out to Corbis and after some negotiation he was able to get the negative returned in 2006.
End of story, he thought. Until last fall when a friend was visiting the National Baseball Hall of Fame and Museum in Cooperstown, N.Y.
Sherman's photo was included, unattributed, in an exhibit called, "Hank Aaron: Chasing the Dream." Sherman called the museum and told them his story.
Erik Strohl, vice president, Exhibitions and Collections at the National Baseball Hall of Fame and Museum, said Sherman's credit was added to the exhibit last October.
"We are happy to recognize the photographer of that image now that we know who to credit," Strohl said. "It is an enduring part of our cultural memory regarding Henry's chase and eventual passing of Ruth's career home run record."
That pleased Sherman, who has spent his career working as a self-employed photographer based in Atlanta covering everything from Jimmy Carter's campaign for the presidency to the Olympics. Sherman is in the process of producing a book with his photo collection. The photo of Hammerin' Hank will be included.
He hopes to one day get to the National Baseball Hall of Fame to see his photo on display.
"I still can't believe with all the photographers there that someone else hadn't shot that photo," Sherman said. "I guess it's better late than never to get the story about the photographer who made the photo."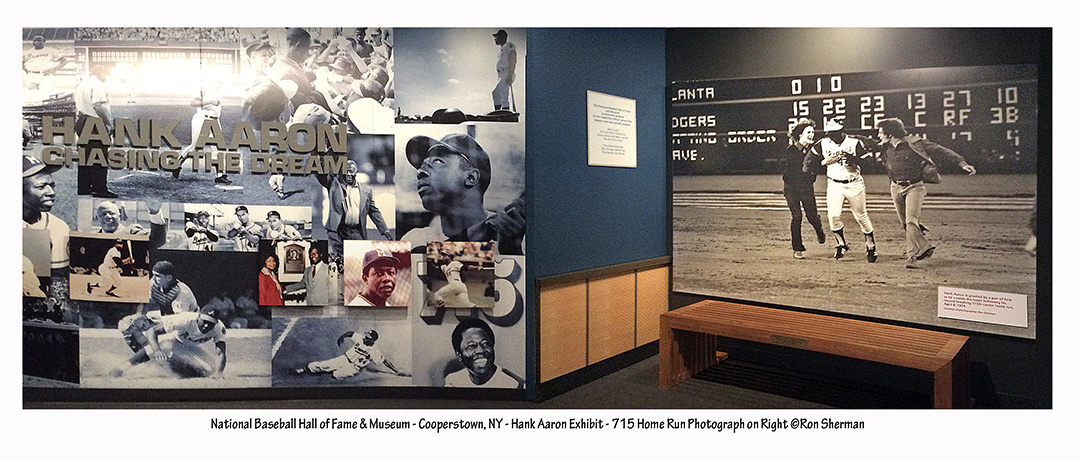 Topics