Student painting accepted into annual Society of Illustrators exhibition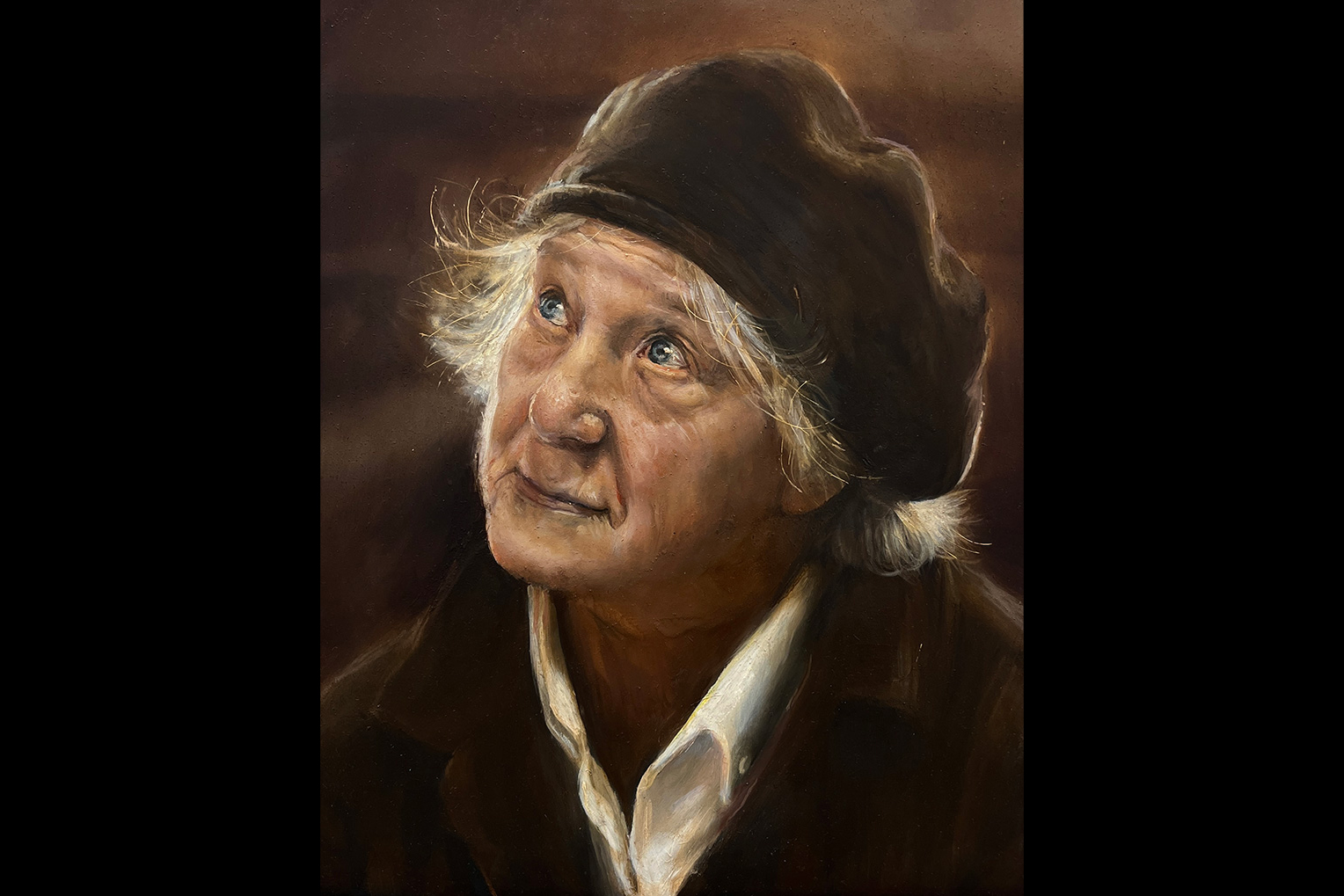 Once Mikayla Bader '23 (illustration) experienced her first painting course the spring semester of her junior year at RIT, she was hooked.
Plus, she was a quick study, swiftly adding robust paintings to her wider portfolio of illustrative and graphic design work. 
One of her oil paintings, "Hope," was accepted into the Society of Illustrators' 2023 Student Scholarship Competition. The painted portrait was featured in the competition's catalog as well as the physical group exhibition in the society's gallery earlier this spring and is now part of the competition's online gallery.
"Oils were a really difficult medium for me at first and it first started to click after I completed a master copy of a Rembrandt," said Bader, from Saratoga Springs, N.Y. "From that moment on, I fell in love with the medium, process and history of paint. Though I still feel like a novice and am challenged by it, I am developing a stronger passion for painting as I continue exploring."
It is the fourth consecutive year an RIT illustration student has been juried into the show. The nationwide competition, juried by professional illustrators and art directors, sees thousands of entries every year, with only a few hundred selected for the gallery and catalog.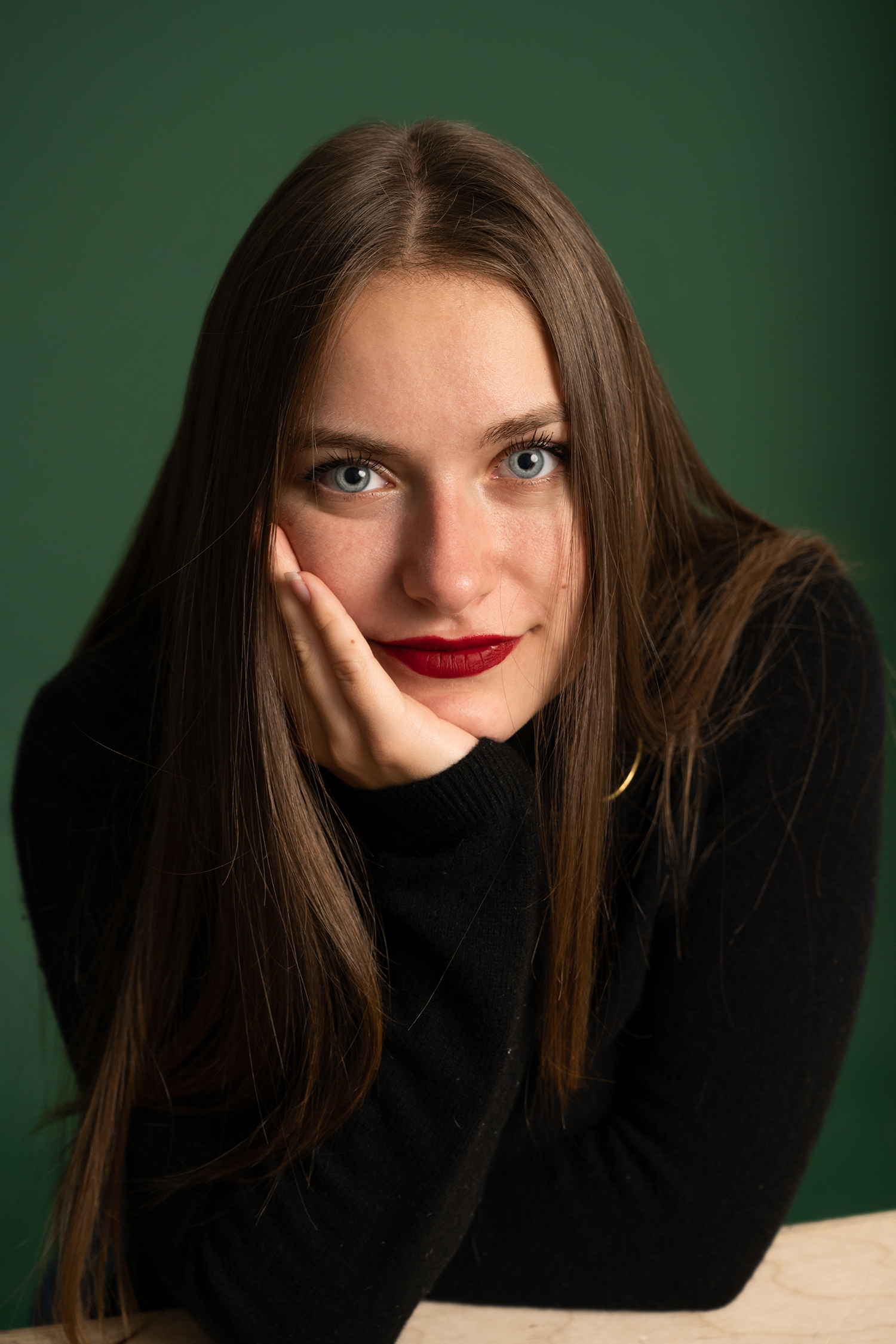 Marielle Scott '23
"I was extremely excited to be accepted into the showcase," Bader said. "After submitting work every fall in an attempt of being accepted, finally reaching that goal in my last year as a senior was such an honor and made it feel as though my hard work had paid off."
Bader's piece — completed in a painting course taught by Associate Professor Clifford Wun — is a portrait of a Rochester-area artist named Elisa. She said her objective in making it was to "learn about creating convincing form in oil paint for a portrait." 
"Cliff's motivational pep talks at the beginning of class and light-hearted and constructive critiques pushed and inspired me through this painting, and continue to as I progress into new works," Bader said. "His speeches of courage and pursuing one's dreams live in my head and his words stay with me through any fear or reservations that I may have as I continue along in my journey."
Bader was introduced to Elisa through her roommate Marielle Scott '23 (photojournalism option - photographic and imaging arts BFA), who was doing a story on her for a class. Bader was able to use one of Scott's photos for reference and inspiration. 
Bader's other work has been recognized at Rochester's Corn Hill Arts Festival (2022 Emerging Artist first-place winner) and in Metta Gallery's 2022 "Visions of Self" exhibition (Best of Show).
Bader said RIT's illustration program was a constant source of motivation that promoted her artistic growth.
"Through my experience in the program I was encouraged to go seek the life I desired through hard work and dedication," she said. "My professors expressed how life as an artist could be my reality if I put my heart and soul into it, and to never take 'no' for an answer. I was taught that failure and rejection are an important part of the process and to never let it discourage me from reaching my goals."