Illustration student wraps up career with prestigious honors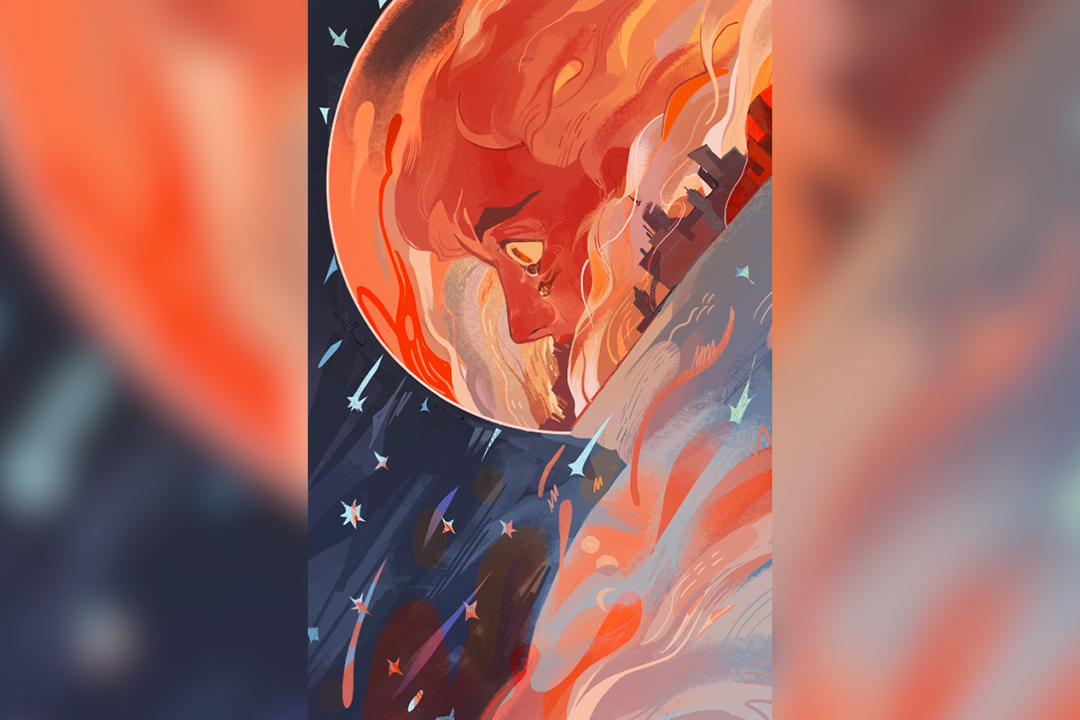 It's been an especially noteworthy final semester for Juho Choi '20 (Illustration). 
Between being commissioned by RIT Libraries to paint a mural on campus, winning a category at the Rochester Advertising Federation's ADDY Awards and her acceptance into a prestigious national illustration competition, the honors have been the cherry on top of her time at RIT.
"The Illustration program has provided me with wonderful resources and environment," said Choi, the Mechanicsburg, Pa., native who graduates this week. "In this major you really get to know your professors and classmates. When you're in a class with the same people for years, you now have a group of peers who are very familiar with your work and style, and can give feedback based on what they know about you that you may not see yourself."
Choi's "Running Out of Time" digital illustration was accepted into the Society of Illustrators' annual Student Scholarship Competition. To boot, she was among a select number of the contest's 2020 scholarship winners, earning a $500 award. 
Each year, the competition — juried by professional illustrators, art directors and more — recognizes a few hundred college students out of thousands of entries. Pieces are accepted based on the quality of technique, concept and skill of medium used, according to the society's website.
Due to COVID-19, the competition's annual exhibition of accepted work in the galleries of the Museum of American Illustration at the Society of Illustrators in New York City has shifted to an online gallery, which is coming soon.
"I am so honored and excited about the recognition," Choi said. "I never thought I would make it this far. Senior year was going to be the year I applied to more competitions and get my work out there, and I'm so glad I did so."
Choi completed "Running Out of Time" in her Illustration III course, for an assignment tasking students with creating a poster for social awareness. Choi chose to focus on global warming. She also won gold in the elements of advertising - illustration student category at the 29th annual ADDY Awards in March for the piece.
"I went with a pretty basic issue, but I came to create a piece I was proud of," she said. "It's funny, but this piece was not my final submission for the assignment. There was a consensus that the piece didn't get across the effects of global warming, so I ended up doing revisions. However, I still liked my original image for what it was, so this is the piece I ended up submitting to the society, and it remains in my portfolio."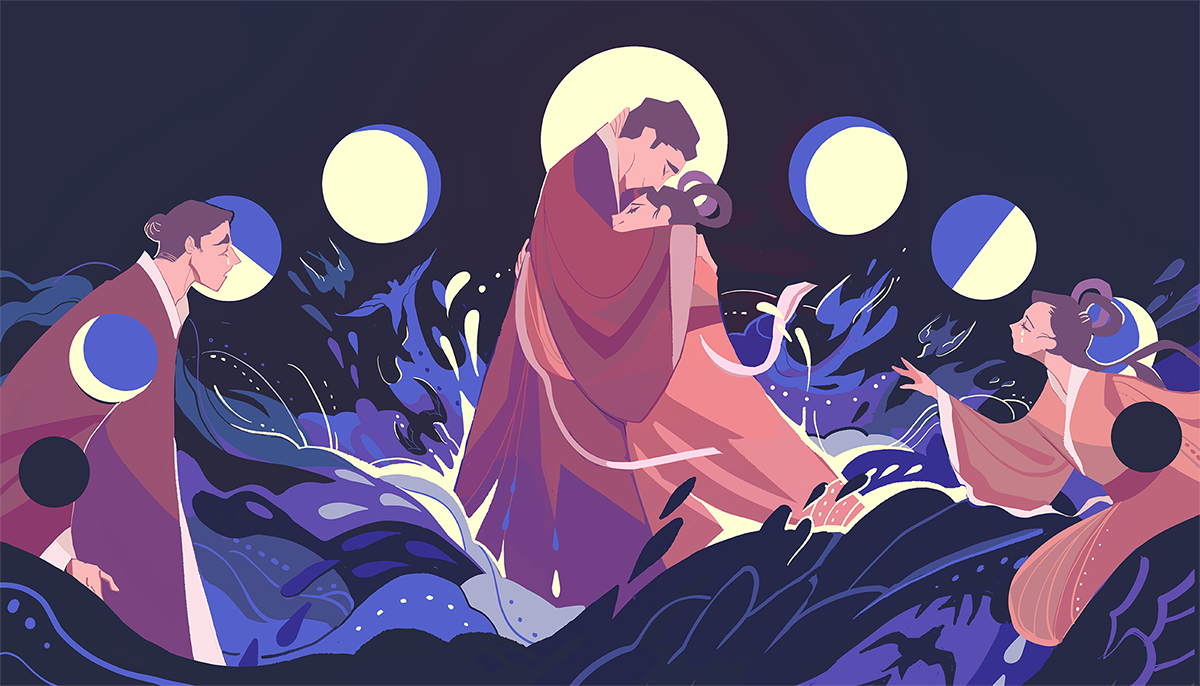 Earlier in the spring semester, Choi was one of two College of Art and Design students, along with Nevada Scott of Medical Illustration, to win RIT Libraries' mural competition, held to add vibrancy to two study rooms on the third floor of Wallace Library. RIT Libraries staff picked Choi and Scott's designs out of 24 submissions.
Choi's mural, "Suns and Stars," is a colorful painting of sunflowers under a night sky that wraps around a whiteboard in room 3570 of Wallace Library. 
At RIT, Choi was also an illustrator for Reporter, the university's student-run monthly magazine, and designer for the College Activities Board (CAB). Choi said the job with CAB provided opportunities to grow familiar with and explore an interest in design while applying her developed abilities. She mainly designed promotional graphics for events held by CAB in multiple formats — fliers, digital screens, Instagram and other media platforms.
"Personally, I feel a sense of fulfillment and pride when an event I designed for gets a really good turnout," Choi said. "It's like, 'Wow, I was part of a successful project.'"
Possessing a diverse skill set as an artist, Choi is graduating from RIT with an open mind of what's next. 
"I feel like the more I learned about the versatility and the possibilities of art, the harder it became for me to decide on a concrete plan for how I want to proceed in life," Choi said. "I think for now, I want to try everything I can with my art, try some design, try some animation, and just see how things go from here."