University initiatives helping drive downtown resurgence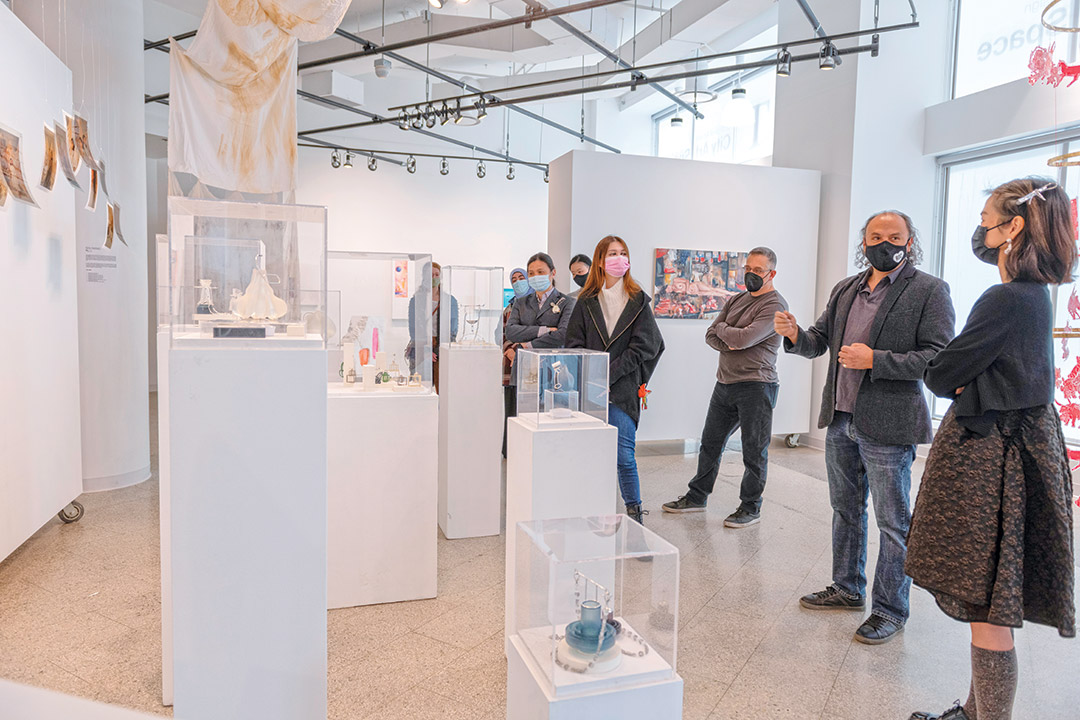 RIT is contributing to Rochester's revitalization efforts in a significant way, bringing a creative energy and economic development acumen translating into important arts, cultural, educational, and economic opportunities for the city.
The commitment from university leadership for an increased presence downtown can be seen in several high-profile initiatives.
December marked three years since the opening of RIT City Art Space in the historic Sibley building on Liberty Pole Plaza, the university's only off-campus, downtown venue that is free and open to the public.
"I'm really proud that City Art Space is amplifying RIT's presence in a more prominent and visible location downtown," said John Aäsp, gallery director for RIT's College of Art and Design. "It has become a bustling hub for students, faculty, alumni, and extended communities to explore and convene around art and design."
Aäsp said City Art Space has successfully extended RIT's creative energy beyond campus, offering meaningful arts, cultural, and educational experiences to people who have passed through the space's doors or taken in online offerings made more necessary during the pandemic.
Only a city block away, RIT interior design students have designed an esports gaming lounge at Innovation Square, a collaborative campus in the heart of downtown in the former Xerox building, where students from area schools like RIT can live, learn, and innovate in an urban environment.
RIT students created the idea for the Great Lakes Gaming (GLG) lounge through the Simone Center's Applied Entrepreneurship program. Gallina Development is the project manager, and the commercial real estate agency considered student ideas for implementation into the lounge.
"GLG Lounge and Innovation Square—both new concepts in Rochester—share a vision for building community through education, technology, and innovation," said Kelly Jahn, visiting lecturer in the School of Design. "The GLG project is an example of how our RIT students and community partners can work together to revitalize our city, grow our local economy, and encourage talented young professionals to stay in Rochester."
Since moving downtown in 2020, RIT's Venture Creations business incubator is allowing client companies to work in space designed for positive member "collisions," resulting in successful collaborations.
The incubator space occupies the second, third, and fourth floors of 40 Franklin St., which also houses RIT's Center for Urban Entrepreneurship on the first floor.
Venture Creations was created in 2003 to provide services to incubating companies, facilitating the development and operation of these companies for the purpose of advancing the educational and research missions of RIT through the enhancement of faculty, student, and staff involvement in high technology.
Topics