Engineering Excellence
July 29, 2019
Robert Latorre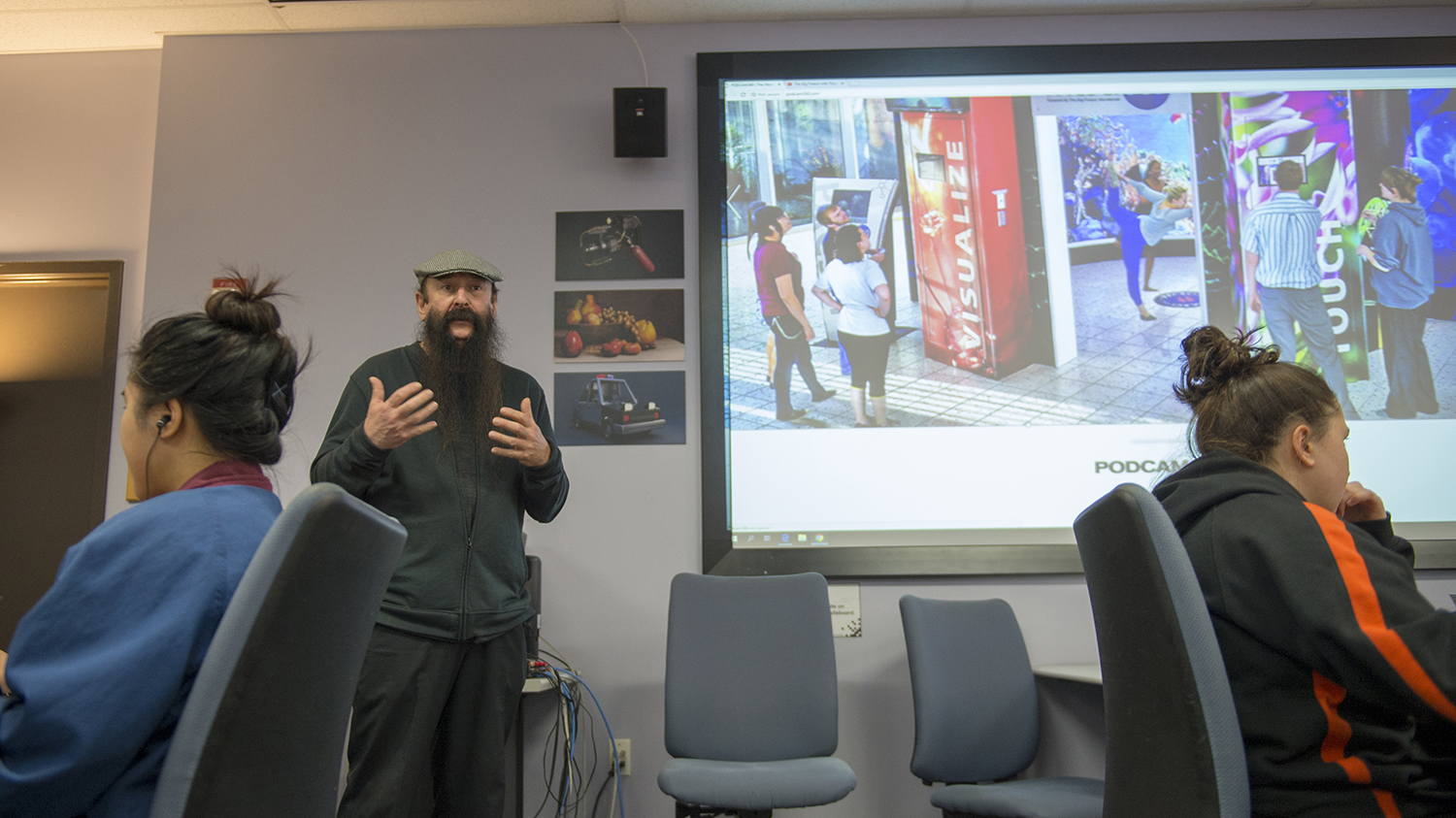 Latorre engineered "The Big Freeze," a large metal truss system with up to 360 cameras that captures a frozen scene in an instant. 
After Latorre and his team built The Big Freeze in the early 1990s, the first version was used to make four commercials for an M.D. Anderson Cancer Center ad campaign that won a Clio Award for special effects. The Clio Awards recognize innovation and creative excellence in advertising, design and communication. 
The apparatus has also been used at the Golden Globes, the Grammys and the Emmys, for filming hundreds of television commercials and at live concerts, music festivals and sports events around the globe.
Above image: Robert Latorre visits an RIT College of Art and Design class for a lecture in the spring of 2019. By RIT Photo Services. 
---