Exploring Feng Shui - Interaction Design
MFA Visual Communication Design Thesis | Exploring Feng Shui: A Real-time Learning Experience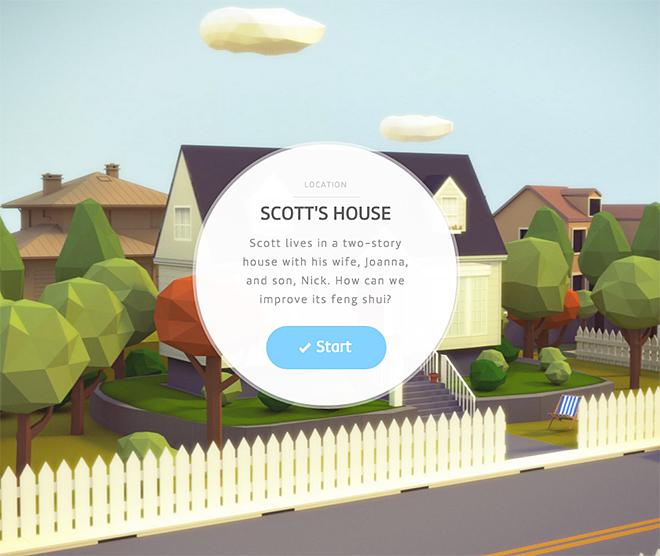 Exploring Feng Shui: The 3D Real-time Experience is an interactive 3D design project that introduces daily feng shui tips to college students, office workers, and anyone who wants to learn how feng shui can enhance their lives.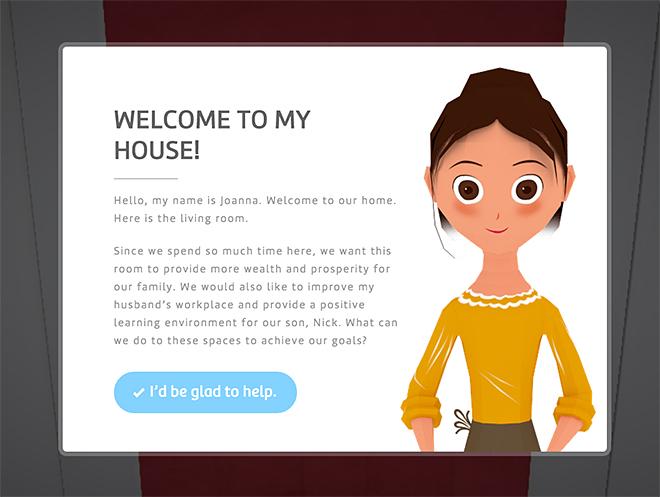 The user flow is a simple four-step process: "listen," "observe," "find," and "solve." This is how feng shui masters help people figure out their problems.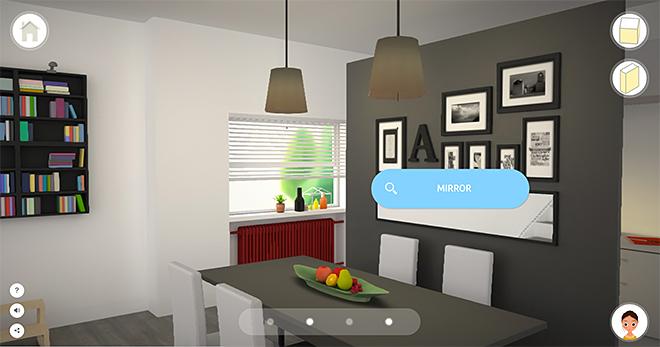 Yue's goal for her project is to present the principles and rules of feng shui philosophy, as well as its applications in modern interior design and to interpret feng shui through a creative interactive experience.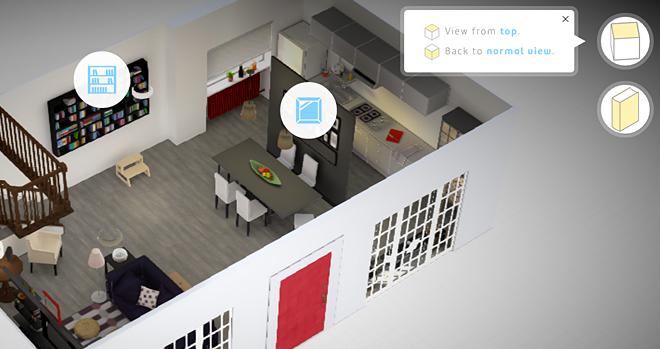 The UI controls combine similar functions in one icon; for example, the navigation cube can help users look around (if the user clicks the sides) as well as observe the whole room in a top view (if the user clicks the top area).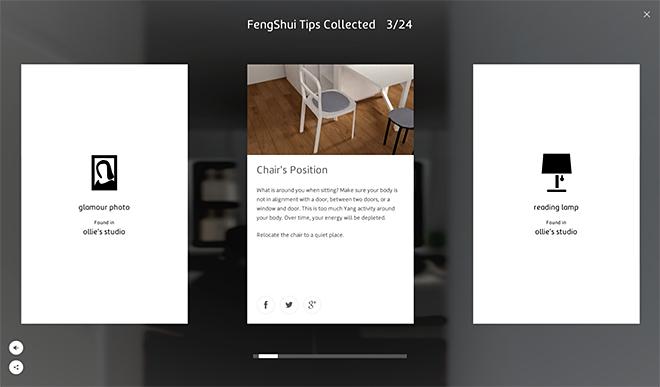 The simple rewards system encourages users to keep going to resolve all the feng shui problems.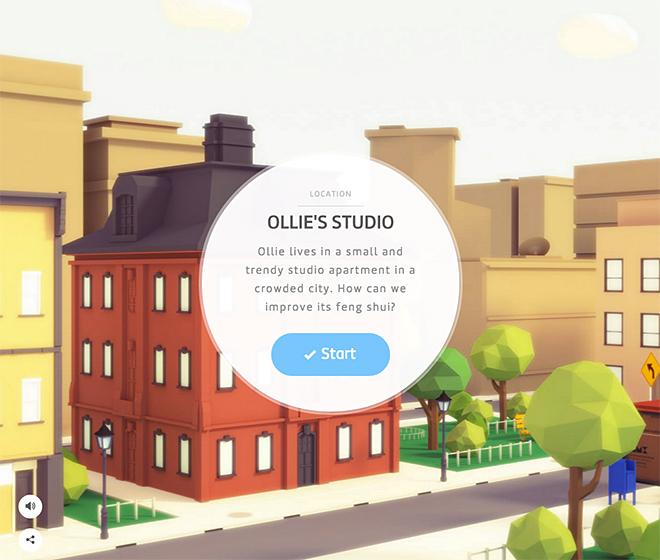 This project uses Web GL technology that runs on any computer with an up-to-date, modern browser.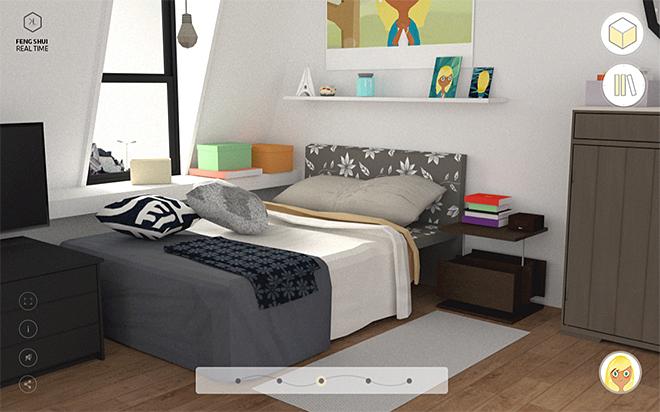 The thesis project features six interior scenes. In addition to that, there are sounds, background ambient loops, and textural content to load for the whole experience to start.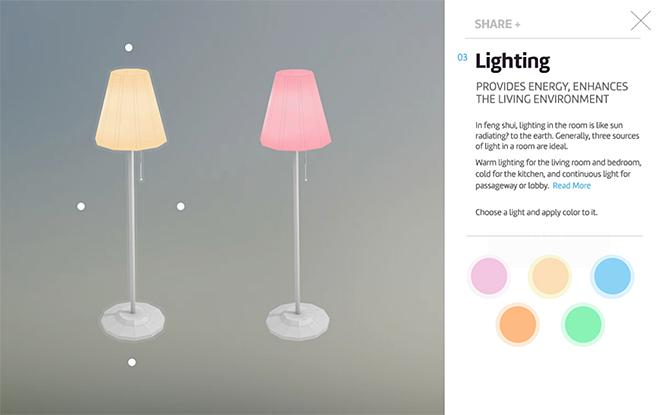 Interactive experiences allow users to customize the interior spaces.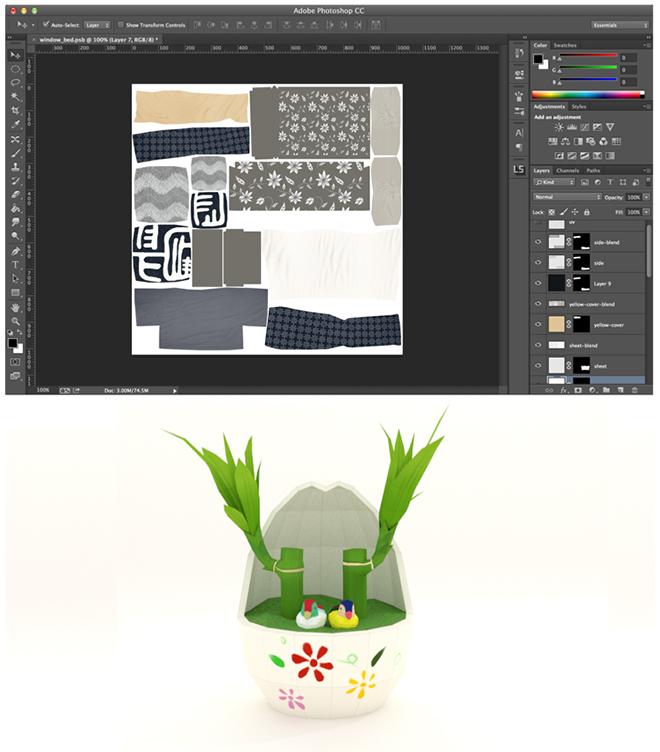 After modeling an object, Yue marked seams and unwrapped UV, then imported it into Photoshop and drew its textures. To keep the low-poly style, usually she used a solid color simple vector drawing texture in place of photo-realistic material.
---