Integrating 3D Modeling, Photogrammetry and Design (Book - Springer 2014)
This book looks at the convergent nature of technology and its relationship to the field of photogrammetry and 3D design. This is a facet of a broader discussion of the nature of technology itself and the relationship of technology to art, as well as an examination of the educational process. In the field of technology-influenced design-based education it is natural to push for advanced technology, yet within a larger institution the constraints of budget and adherence to tradition must be accepted. These opposing forces create a natural balance; in some cases constraints lead to greater creativity than freedom ever can – but in other cases the opposite is true. This work offers insights into ways to integrate new technologies into the field of design, and from a broader standpoint it also looks ahead, raising further questions and looking to the near future as to what additional technologies might cause further disruptions to 3D design as well as wonderful creative opportunities.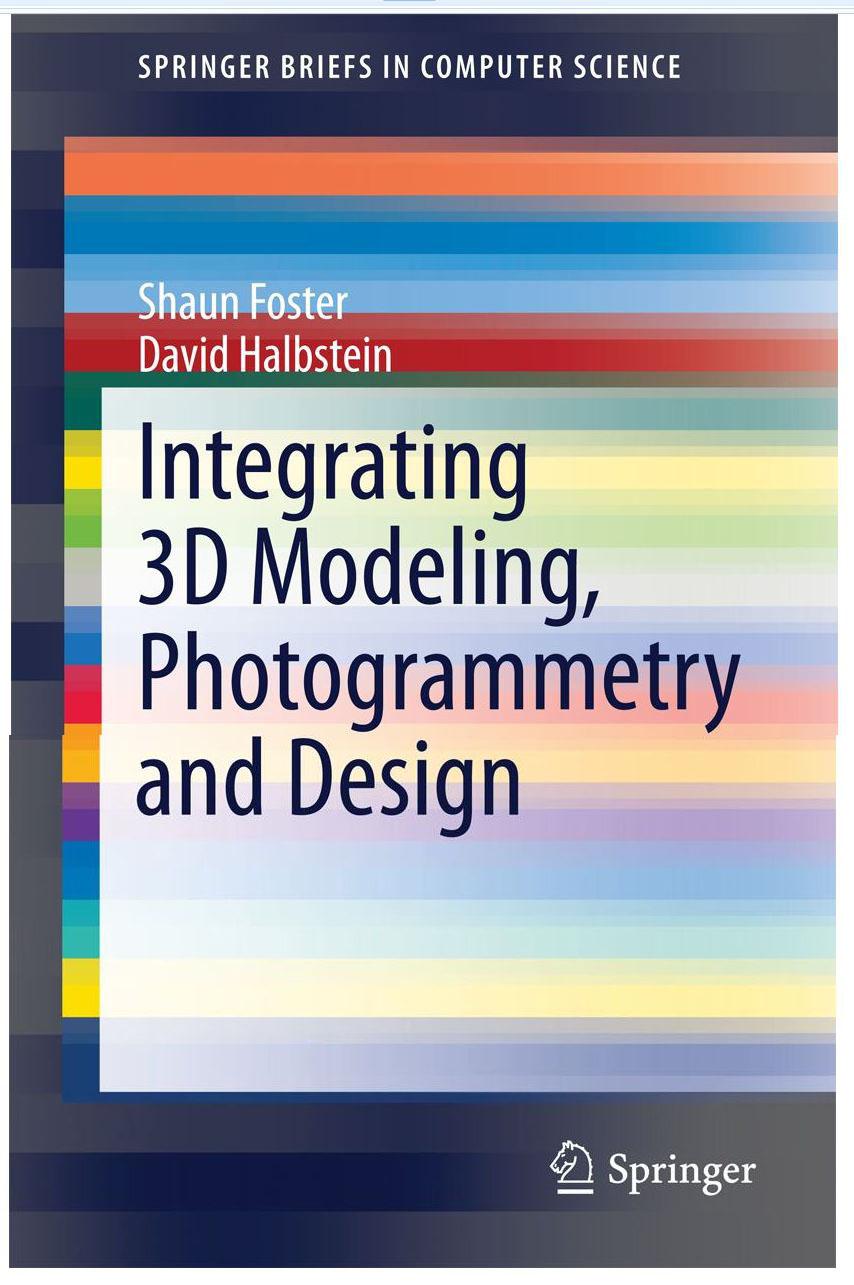 Published! An additional chapter in another book is due to be published 3rd Quarter 2015!
---