Multi-Story/Multi-Purpose Studio | Senior | 2019
April 16, 2020
Shangchen Chen, Stefani Schultz, Madison Miller, Yueran Yin
Faculty: Heidi Schlegel
Higher education facilities have historically segregated their functions: public versus private, learning versus social, hospitality versus study. Classrooms were often developed for maximum occupancy, not on-on-one collaborative or flexible learning environments. Residence halls only focused on the basic housing needs of students not the creation of community. As the landscape of higher education evolves, institutions are beginning to experiment with entrepreneurial, creative hubs supported by changes in academic policies to incorporate multidisciplinary study and/or personal-paced learning programs, as well as increased interaction between students, faculty, community members and professionals. Recent trends include retail and restaurant functions that are open to the community, partnerships with developers or corporations, professional research space within the confines of a campus and the blending of social and academic experiences within residence halls.


This project required students to look at the future of the urban university design where multiple functions inhabit a single, multilevel space that combines learning, living, business and community within the classic academic and current social spheres of higher education. Additionally, they were required to consider the social/cultural and physiological needs of varied occupants in a universal manner with a special emphasis on the deaf and hard of
hearing: deafspace architecture.



This student team derived their inspiration from the origins of the building: The Detroit Free Press. Areas were designed based on font types, print stylings and celebrated black and white values to allow the colorful work being created within this School of Design to become emphatic.
Team Chen Miller Schultz Yueran.pdf
Complete Project Presentation.
This presentation was formatted as a newspaper to emphasize their design concept.
First floor public zone- sociopedal spaces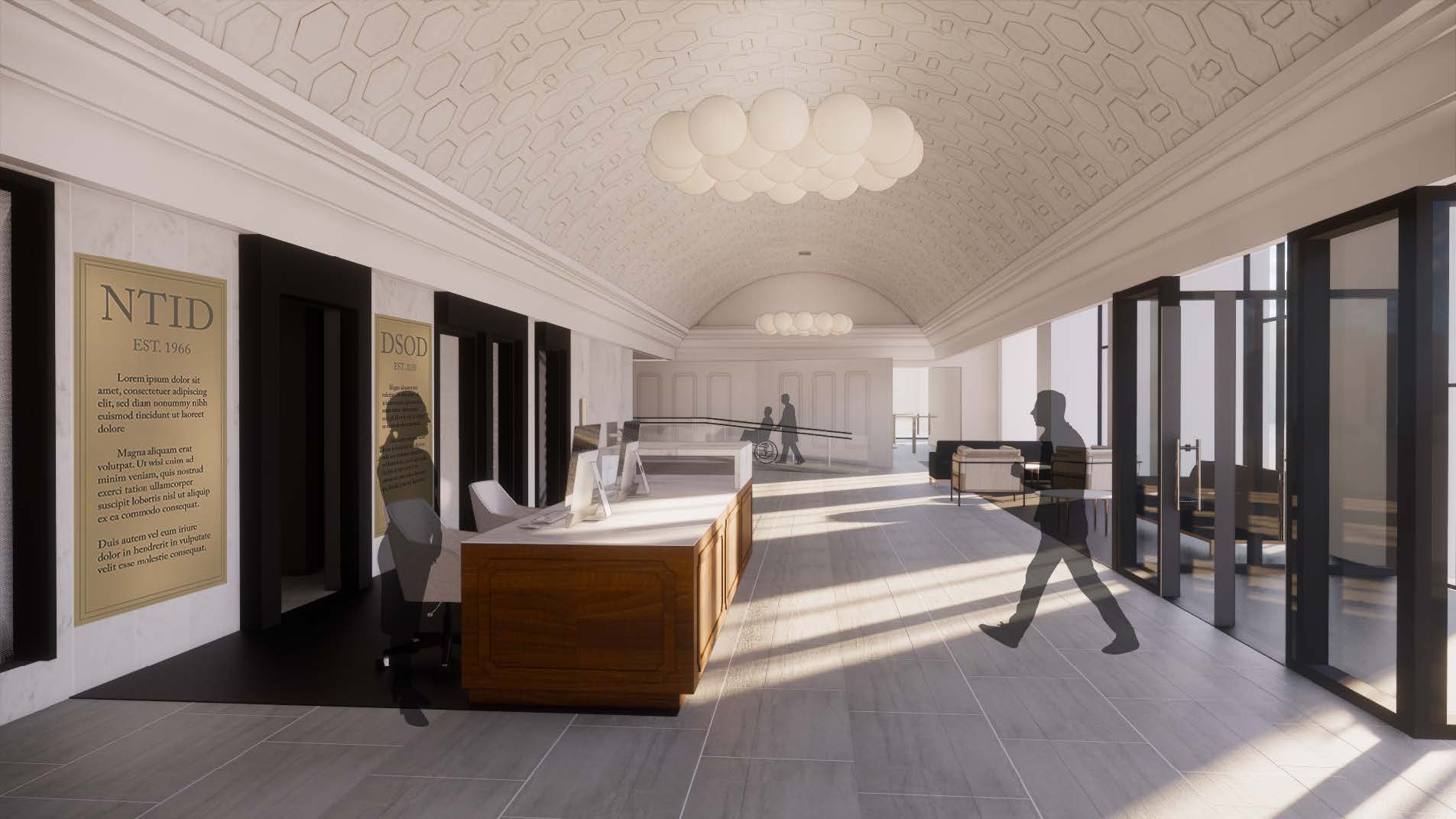 Main Lobby- Celebrating the original architectural features of the building.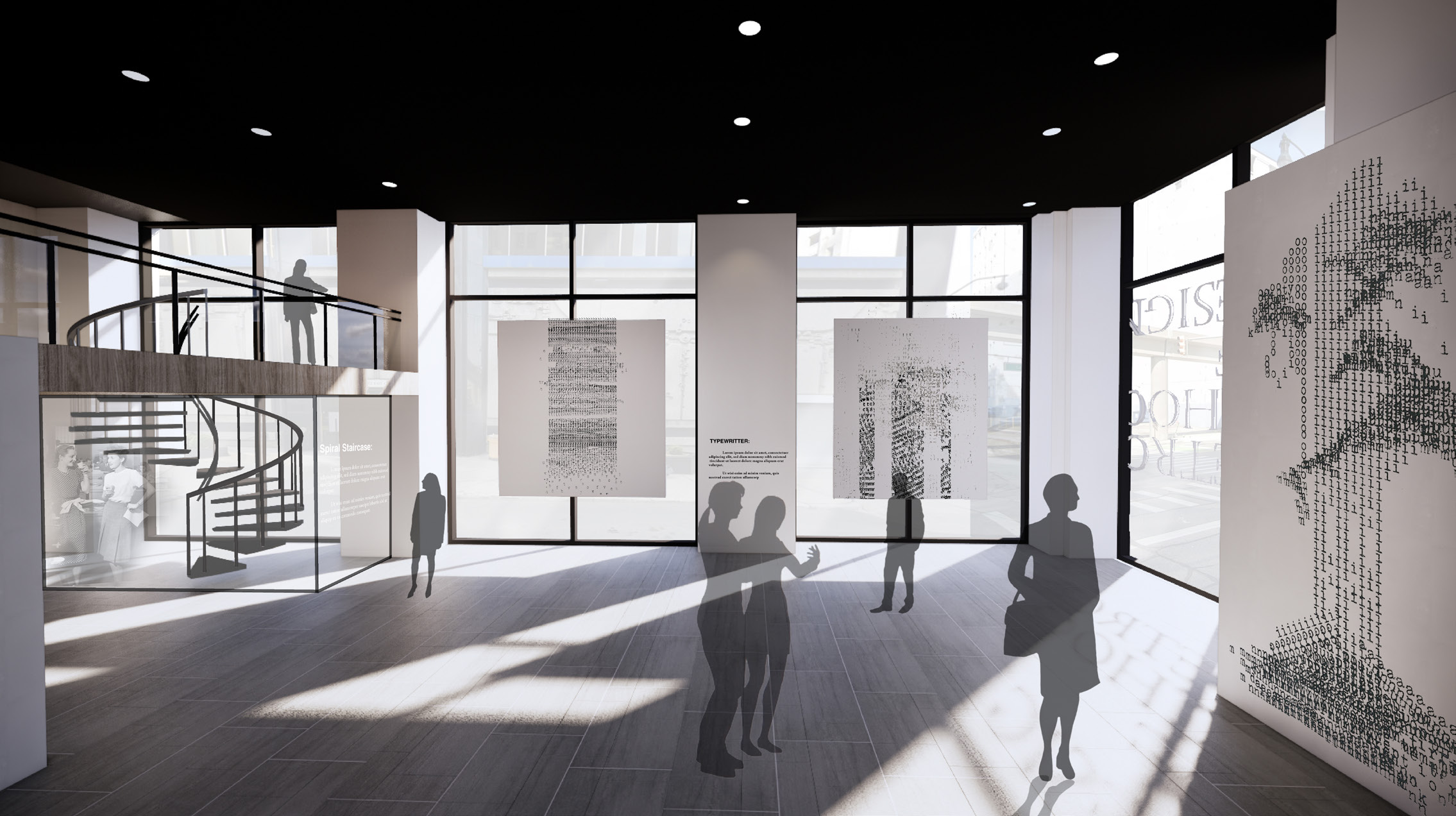 Steet level public exhibition space/gallery.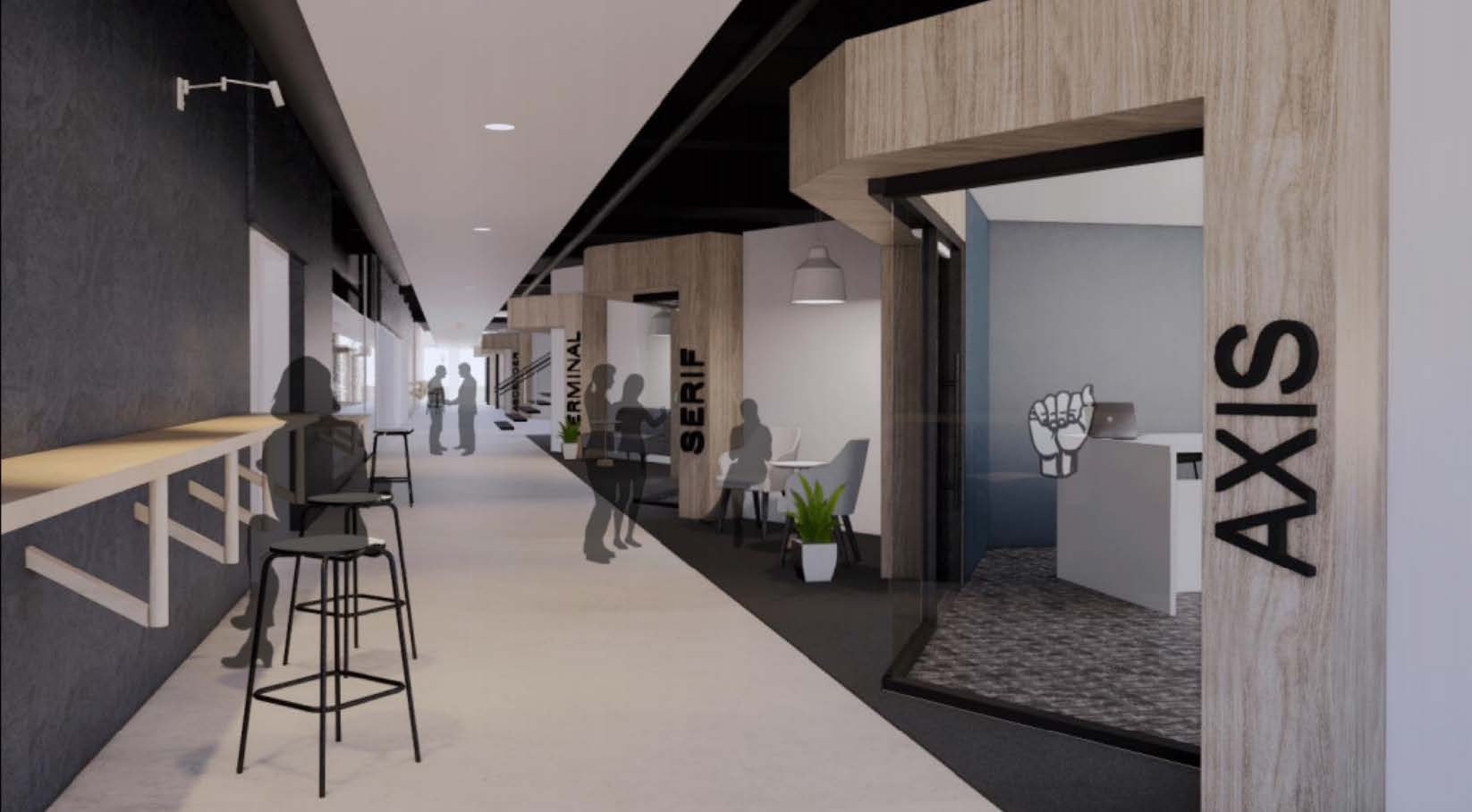 Private collaboration rooms/classrooms. Labeling inspired by terms associated with print type. As the titles get longer in text, the rooms enlarge.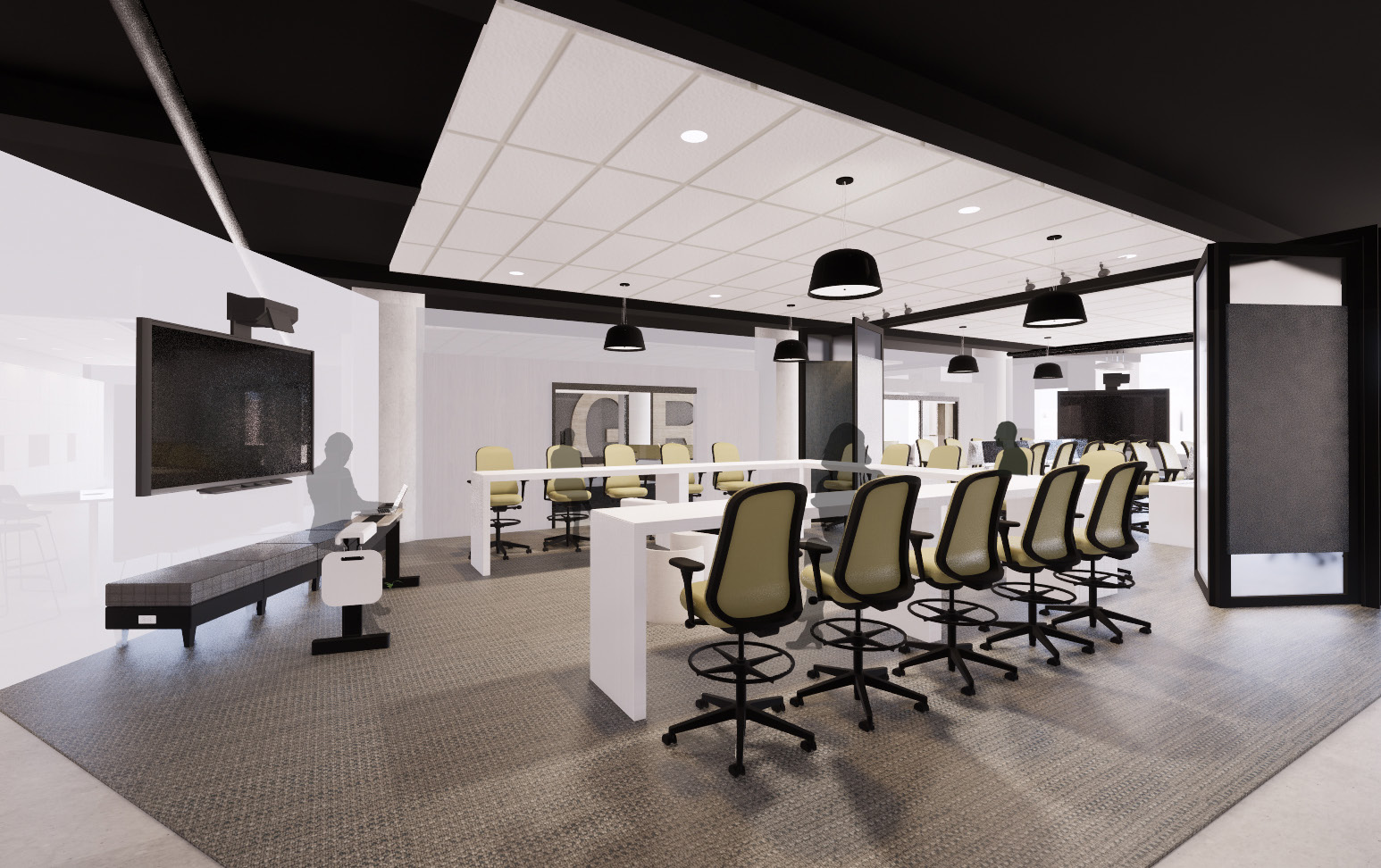 Dual classroom "pod" with operable partition to expand space.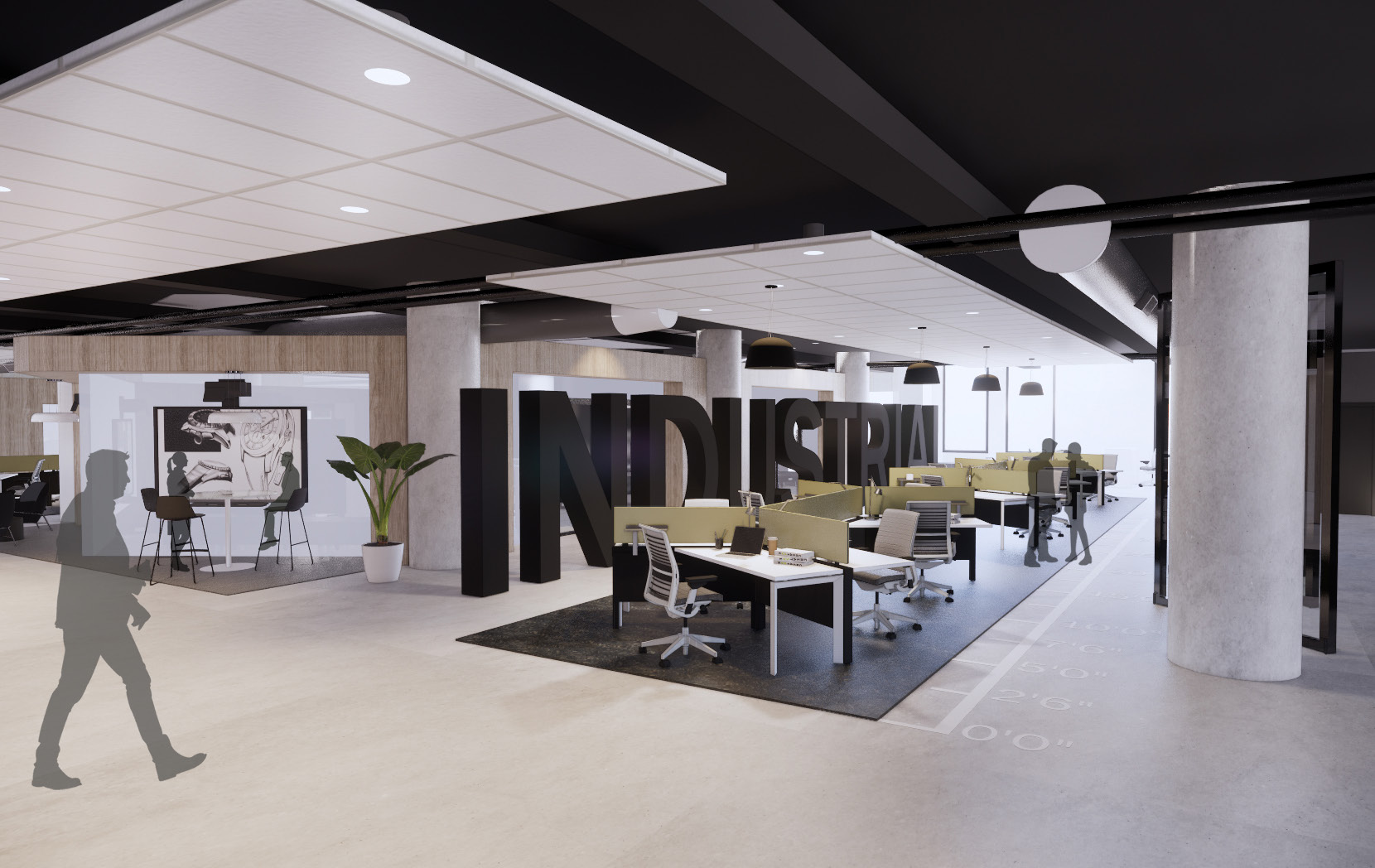 Typical studio area.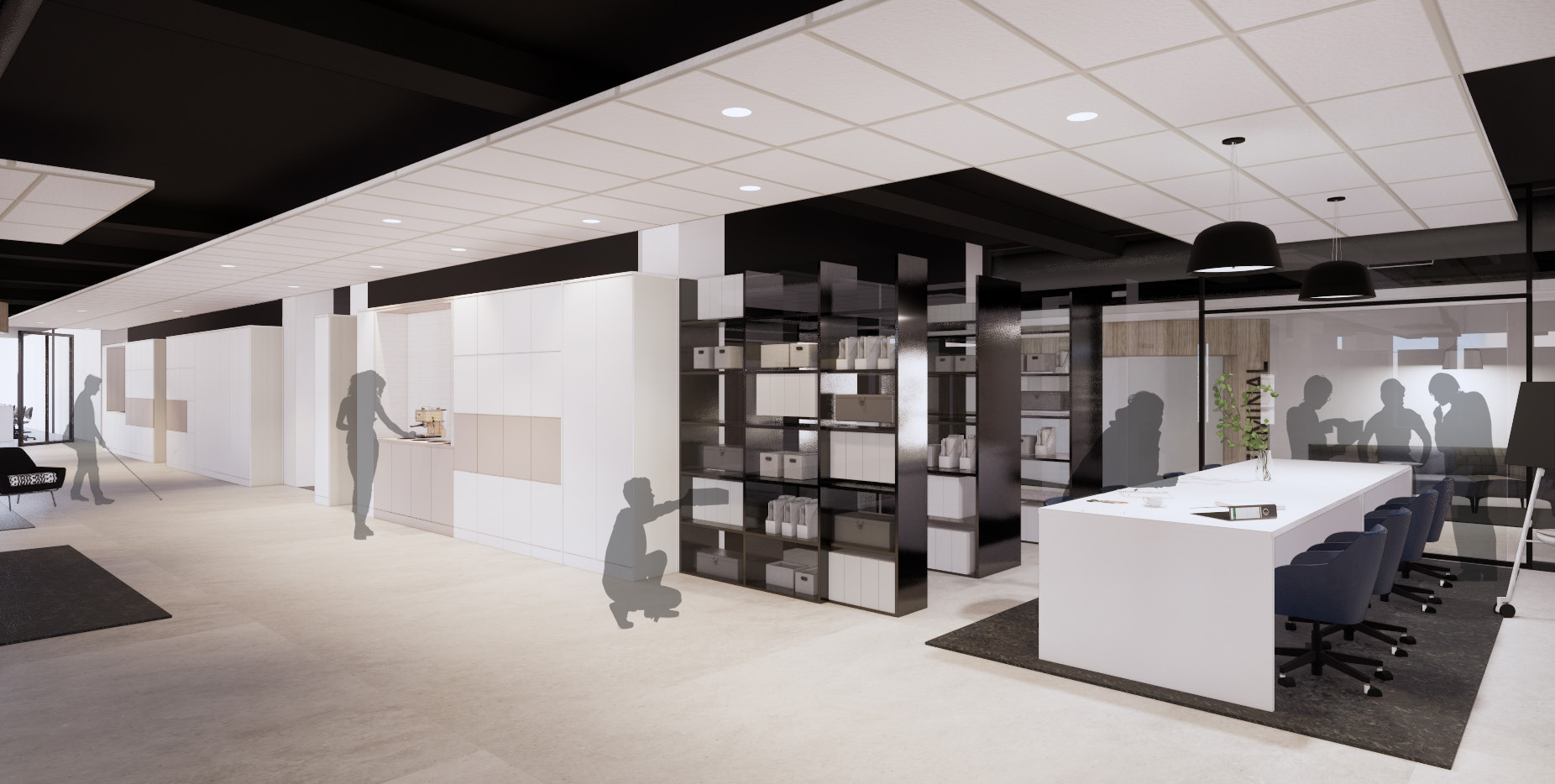 Interior Design Library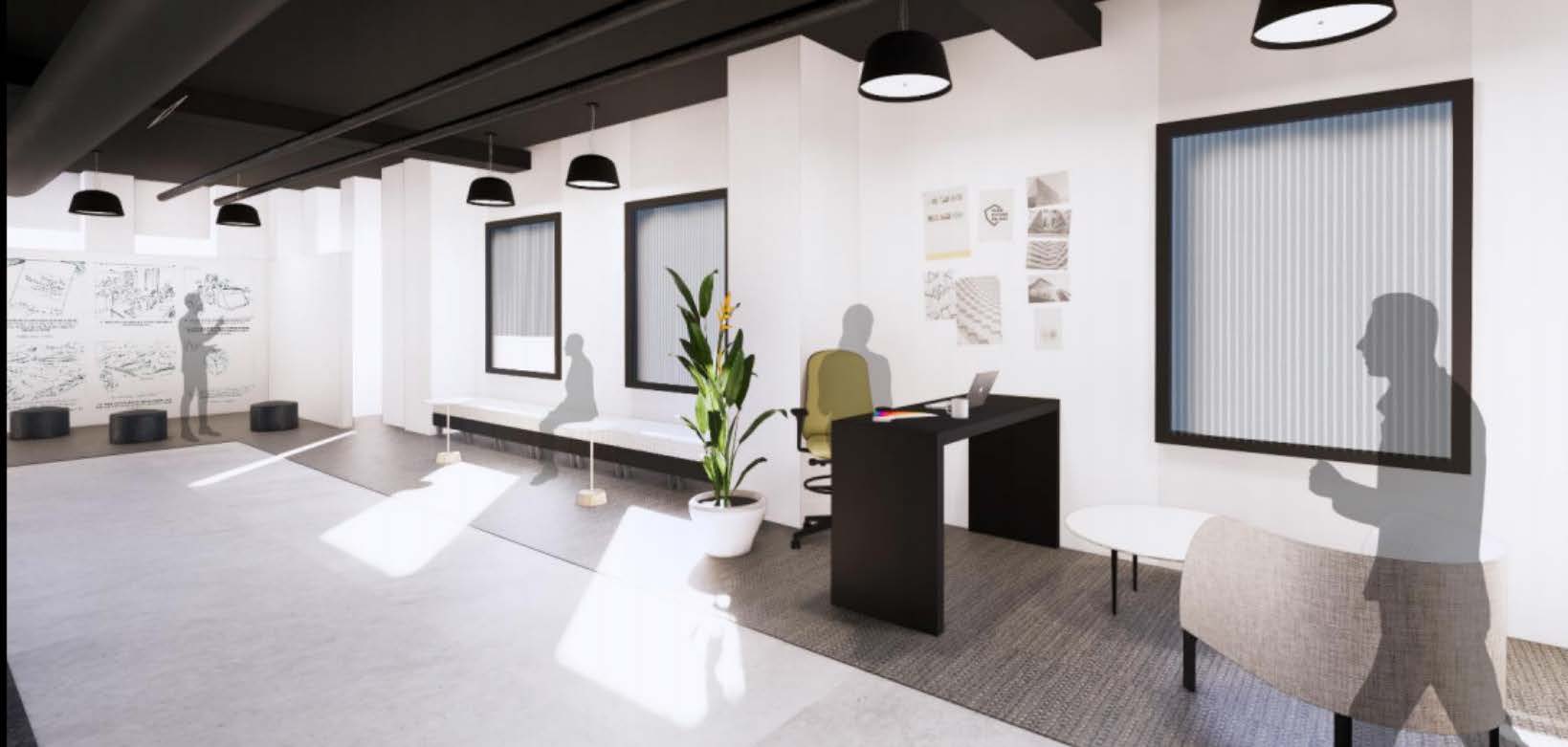 Sociofugal opportunities in studio zones.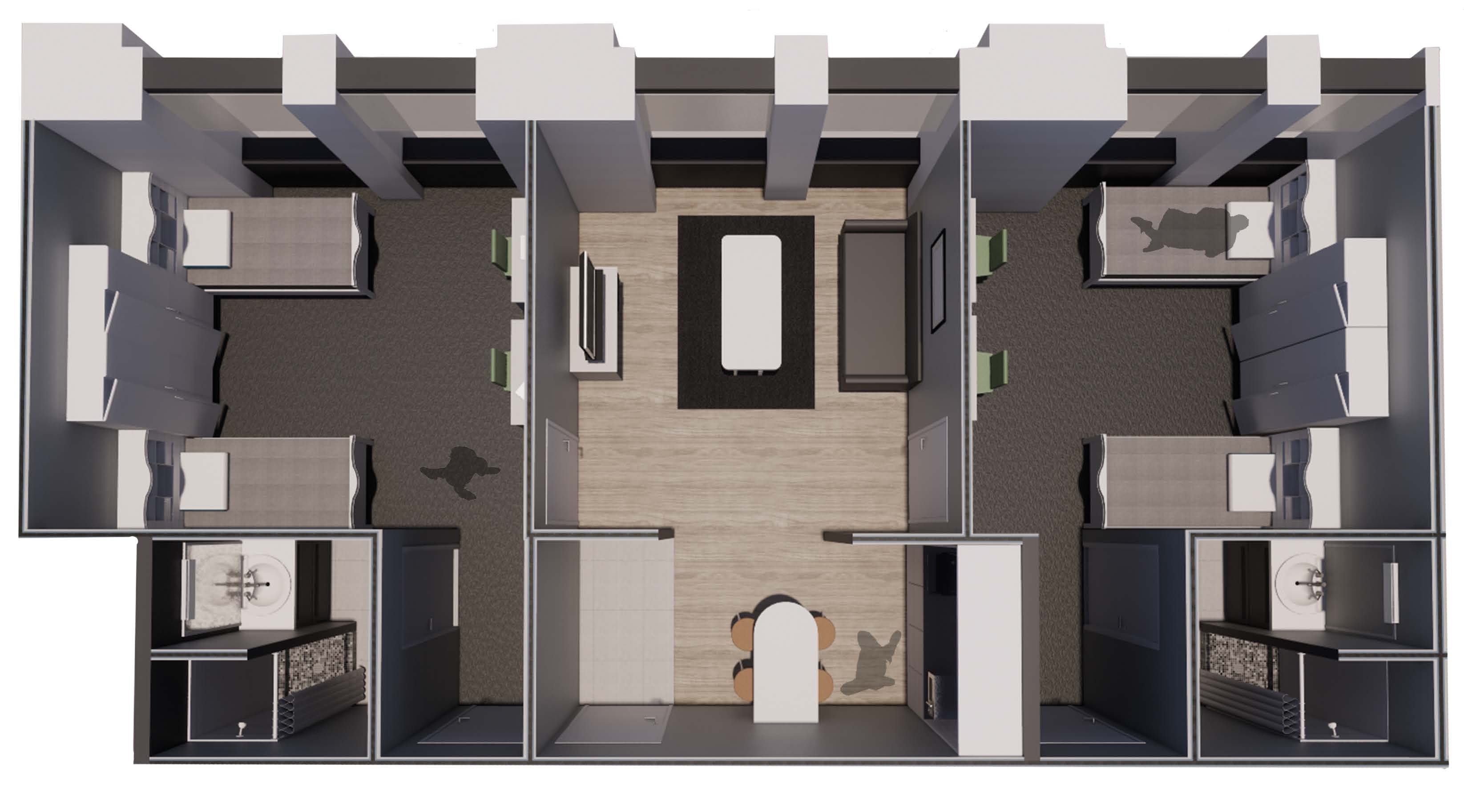 Typical 2 room living suite
---