Senior Living: Outdoor Environment
This outdoor living environment was constructed on the 5th-story roof deck of a modest income, senior living facility in Ithaca NY. The goal was to utilize this forgotten space to allow residents an area for entertaining, socialization and nature therapy through the opportunity to tend a personal garden. Areas for both sociopedal and sociofugal experiences were incorporated. Over 52 planters were configured for side approach wheel chair, and no-bend standing cultivation. Pergolas and sun shading devices control solar heat gain.

This project was an engineering challenge. The existing roof deck was at structural capacity and we were attempting to add another 9,000 lb+ load. Working in consultation with engineer Peter Novelli, freestanding elements were designed to serve the limitations of the structure. Utilizing sheer walls on the interior of the units, the pergola "pods" were designed to serve as beams; located precisely to distribute the load to the limited supporting substructure.

The construction was designed for longevity. Evaluating materials for both function and sustainability, responsibly forested tigerwood was determined as the most environmentally friendly option with an expected 40+ year expected life span without additional chemical treatments.

This project has gained substantial notoriety locally and has been used as an inspiration for implementation at other senior housing facilities nationally.

Project hand crafted by Richard W. Wheeler Jr, Master Carpenter, The Cape Cod Craftsman, an environmentally responsible design/build.

​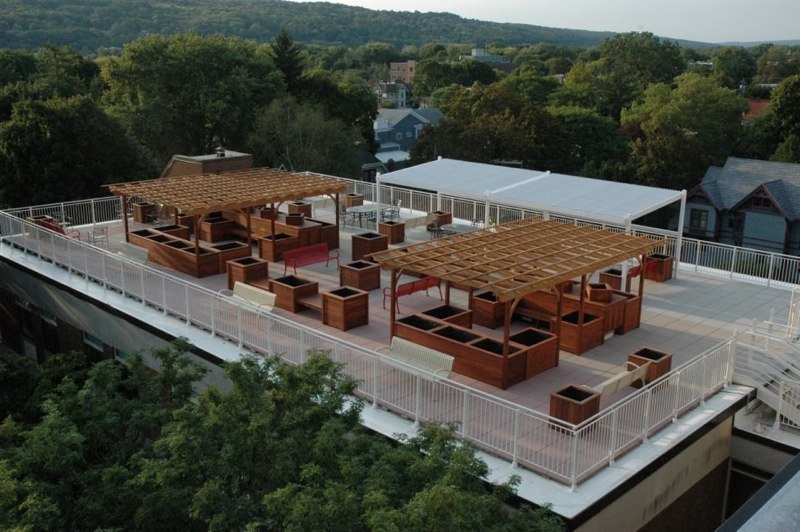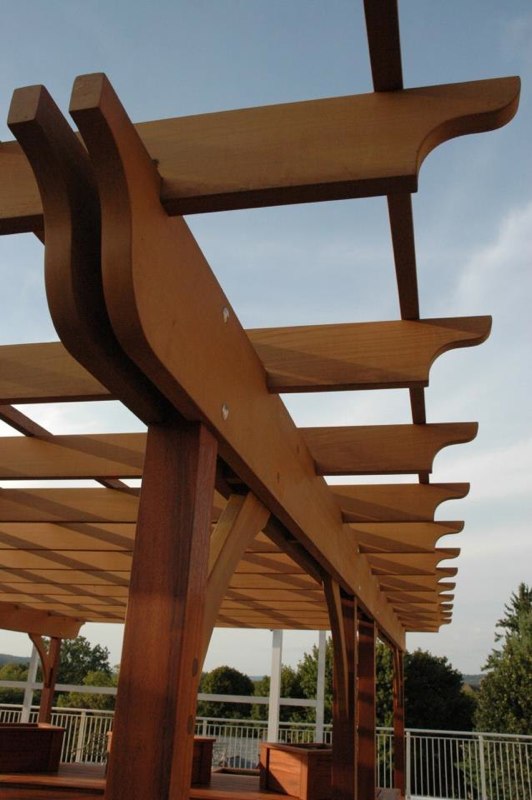 Pergola Detail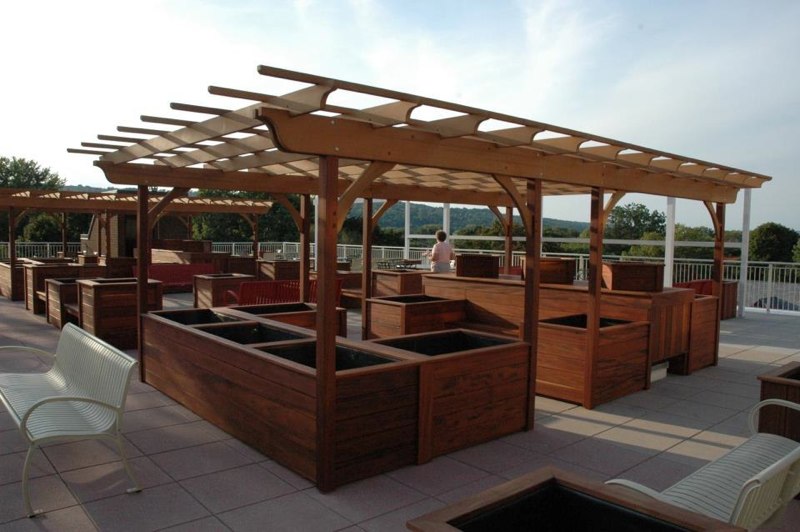 "Pods" designed to spread structural loads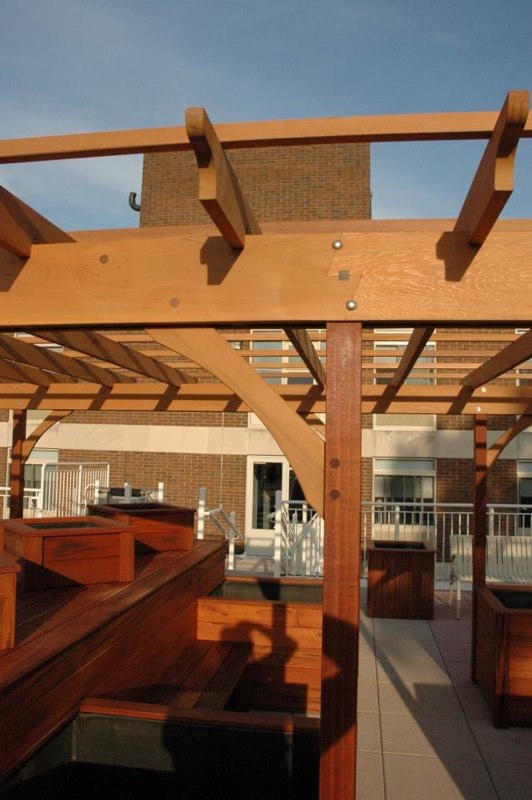 Keyed scarf joint and pegging detail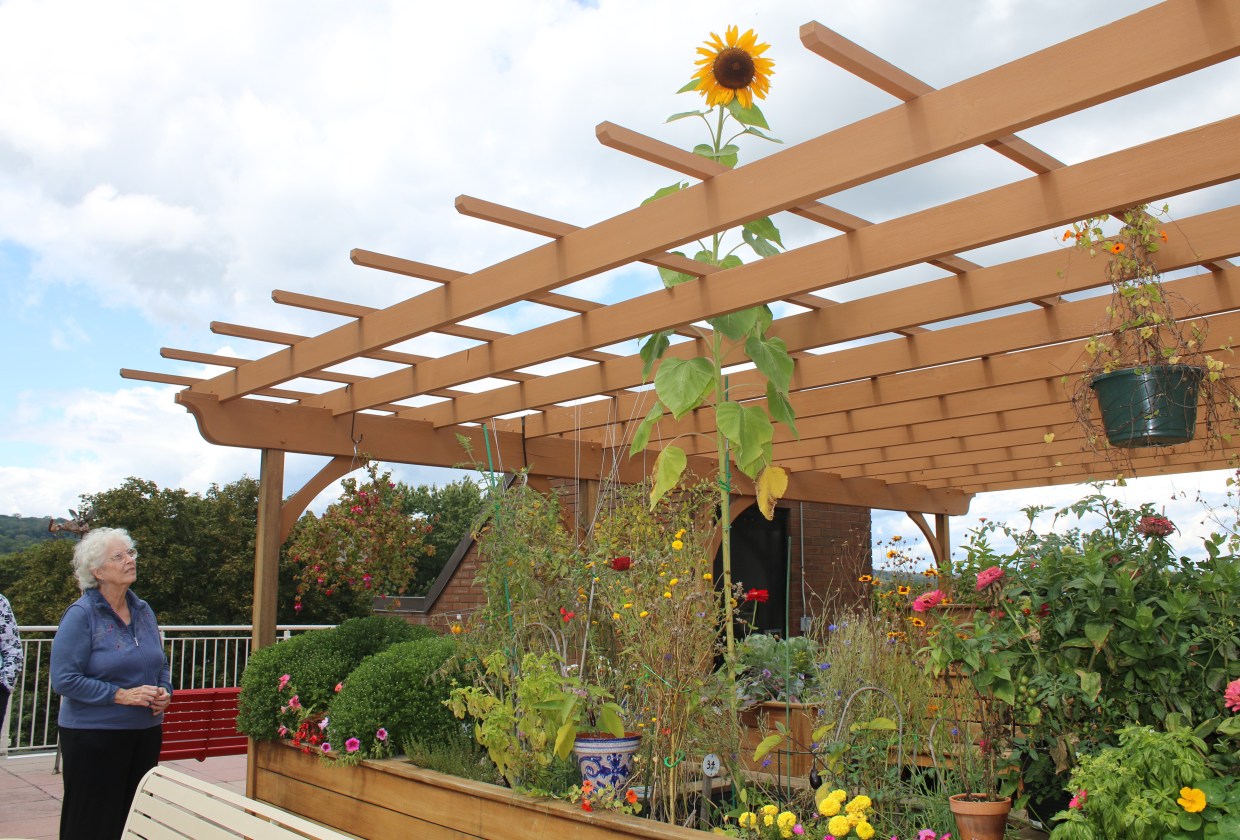 ---