Alumna opens second pediatric urgent care location
AcuteKids, the brainchild of Chrysa Charno '03 (physician assistant), '09 (MBA), provides critical need for families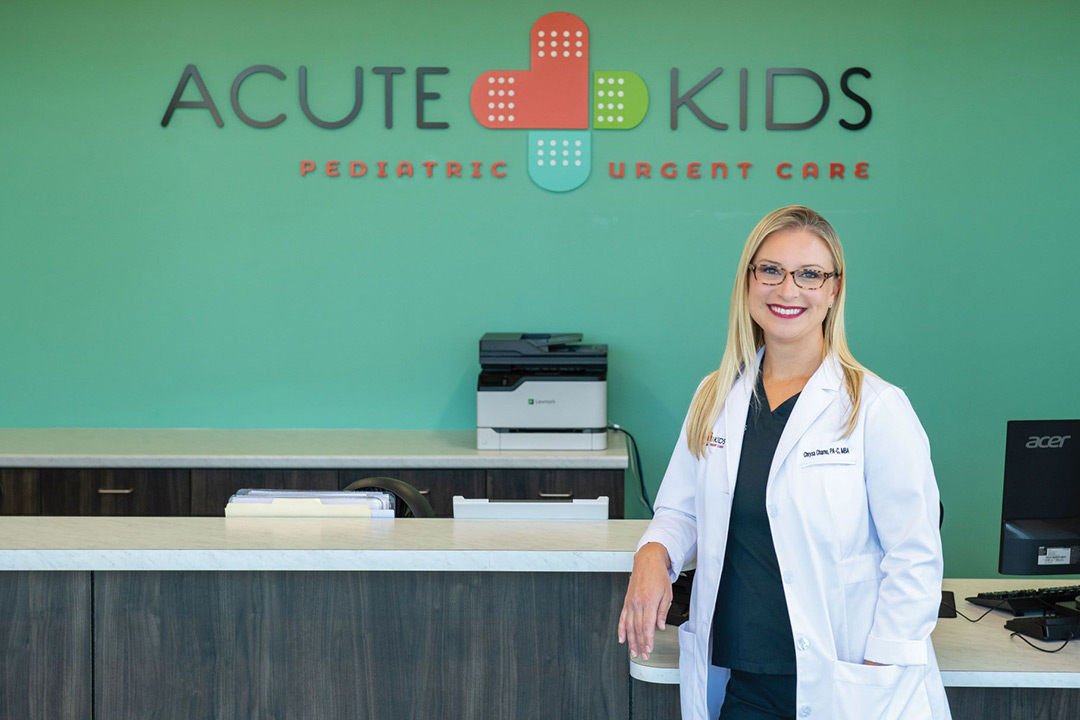 What began as an idea for an RIT alumna eight years ago has turned into an important option—two options now, actually—for families in need of healthcare in Western New York.
AcuteKids Pediatric Urgent Care, the brainchild of Chrysa Charno '03 (physician assistant), '09 (MBA)—opened a second location—this site in Gates, N.Y.—after its original location opened in Webster, N.Y., in 2019.
Charno grew up in the Syracuse, N.Y., area surrounded by health and wellness. "My mother is a physical therapist, and my father was a physical education teacher and collegiate football coach," she said.
She had been working in general urgent care before identifying what she saw as a need for more specialized urgent care for children and adolescents.
"I have always loved kids, both as a mom and as a clinician, so this was a natural decision—work with the patients you love, doing the work you love," she said.
According to Charno, AcuteKids is "very unique" in that the centers offer services only to children from birth to 21 years of age. "Our team also has a passion for kids! Pediatric patients are not just little adults, they require special attention and a different approach to care than adult patients."
After opening the pediatric urgent care center's original site in Webster, Charno discovered there was a need for a center on Rochester's west side.
"We witnessed families driving over an hour to come see us from the Southern Tier and beyond," she said.  "There was clearly a void that we needed to fill."
Charno said her Saunders MBA introduced her to business in a way that her life experiences never could.
"I grew up working for my mother and watching what it took to run a successful business," Charno recalled. "RIT helped me understand those concepts in depth and allowed me to develop relationships that have provided great benefit over the years."
She also understands the connection between a healthy body and mind.
"At AcuteKids, we also strive to encourage healthy habits and healthy minds through literacy," she said. "Every child leaves our office with a brand-new book."
Topics