Five Fulbright students studying at RIT pursue entrepreneurship to create change back home
Saunders College of Business course has a history of attracting Fulbright students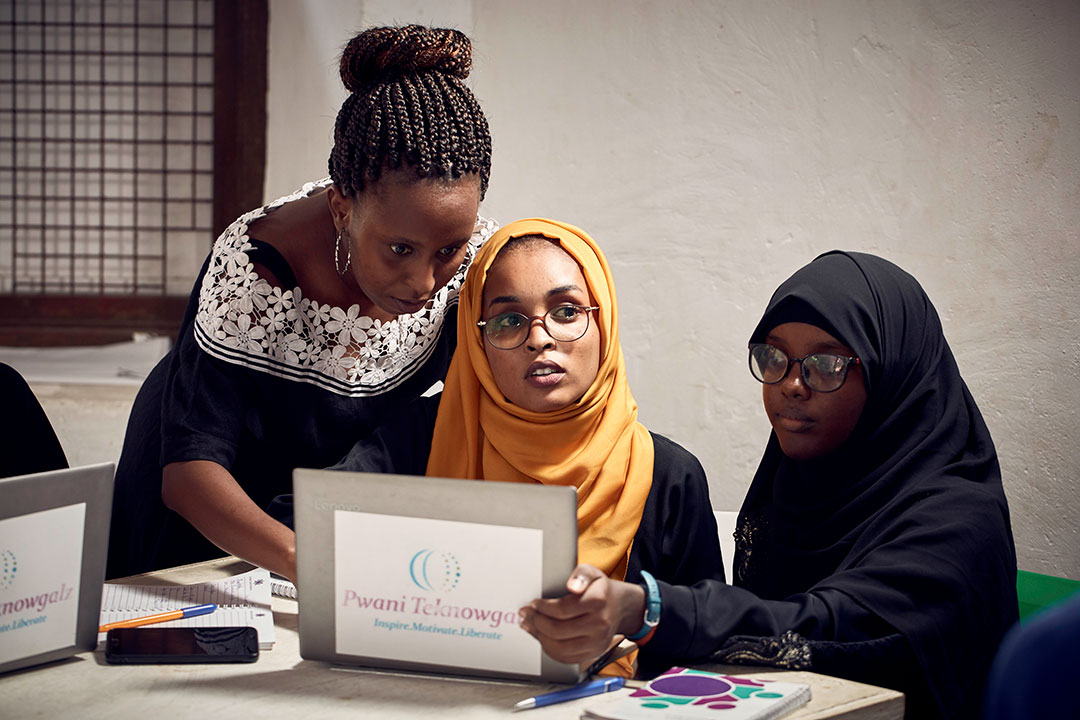 This semester, five graduate students attending RIT through the Fulbright Foreign Student Program have come together in one course to grow their skills in creating and running new organizations. These students intend to use their newly enhanced skills to create positive impacts in their home countries. 
Some students, like technology innovation management and entrepreneurship MS student Ruth Kaveke, from Kenya, have already started organizations. "I have created a nonprofit called Pwani Teknowgalz that trains young women aged 17-28 years from marginalized communities on website development and other technology skills like mobile development and 3D printing. I wanted to use my Fulbright scholarship to further my skills to be able to create a consulting company to help find jobs for these women. I want to create change in my community and country Kenya."
The Saunders College of Business course, Entrepreneurship and Technology Entrepreneurship, covers a broad array of skills relating to titular topics.
"The idea of entrepreneurship is to identify problems that people have, find compelling solutions, and drive enough revenue to make those solutions happen," explained Richard DeMartino, director of RIT's Simone Center for Innovation and Entrepreneurship and professor in the Saunders College of Business management department. "Entrepreneurship skills are about creating new value."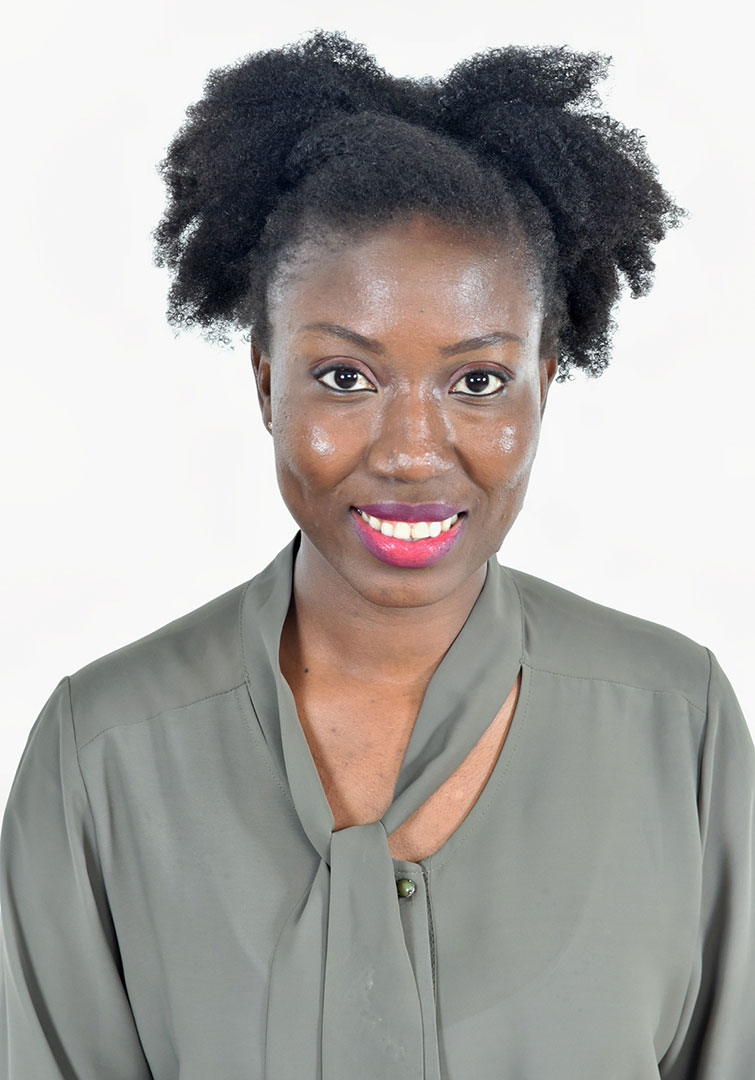 ABD photo numerique
The course also focuses specifically on technology-centered ventures. And the class guides students through creating an entrepreneurial idea and developing a framework for advancing it.
"There's not a lot of information back home about how to fund a business or how to find mentorship and connections," explained Ndeye Rokhaya Sow, a student in the Master of Business Administration program, from Guinea. "This class has given me tons of ideas for my company creation with my friends back home for processing foods in a way that creates less food waste, and I've been able to increase my networking skills."
The course also connects students with the Simone Center, which provides tools like coaching, facilities, programming, and networking opportunities to help students effectively bring their ideas to the marketplace.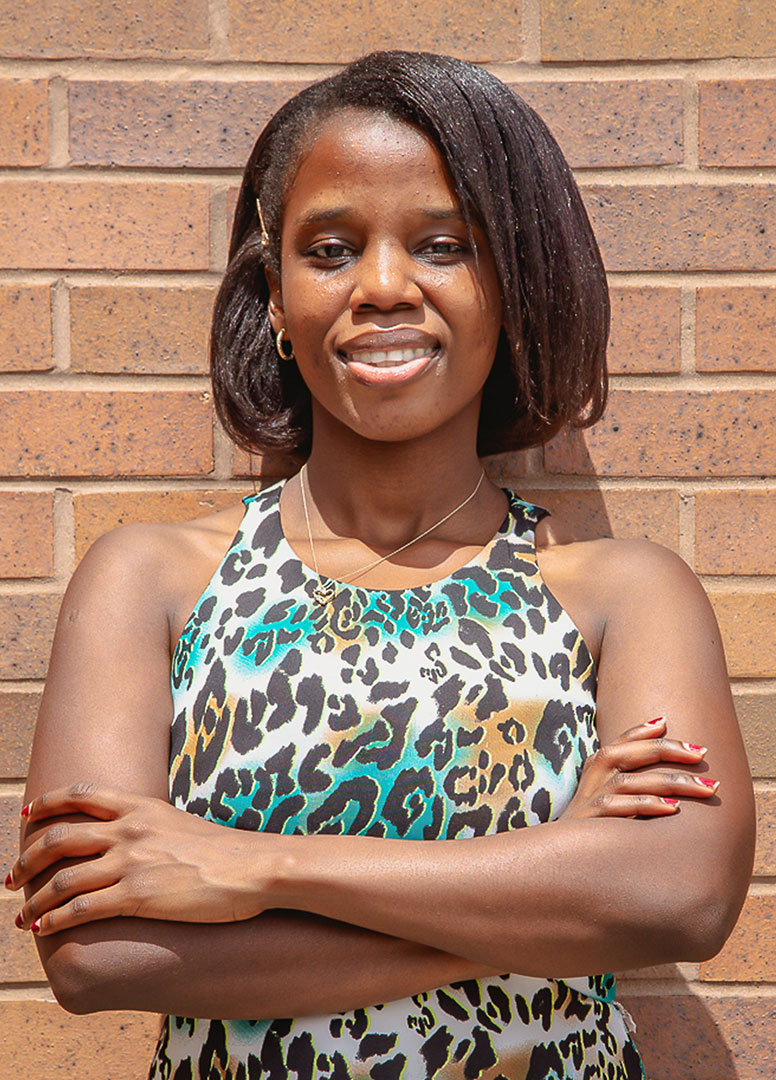 Ethan Bissinger
Lilian Bagenda, a student in the MBA program from Tanzania, said the entrepreneurship course gave her the urge to become an entrepreneur and helped clarify the steps to starting a business. "We learned a defined procedure for what to do before starting, including researching first with a template to see if our idea will work. Plus, we got to interview entrepreneurs here who've done it before to get their advice. It was a great networking experience which pushed me out of my comfort zone."
"It's an honor to work with such driven students not only during their time at RIT but also afterwards," said DeMartino. "We have a long history of 'Fulbrighters' and other international students starting up their own versions of the Simone Center upon returning to their home countries. I always look forward to continuing to help our students pursue their ideas and create positive change."
Topics