Frederick C. Cuny Peace and Conflict Summer School Program Graduation Ceremony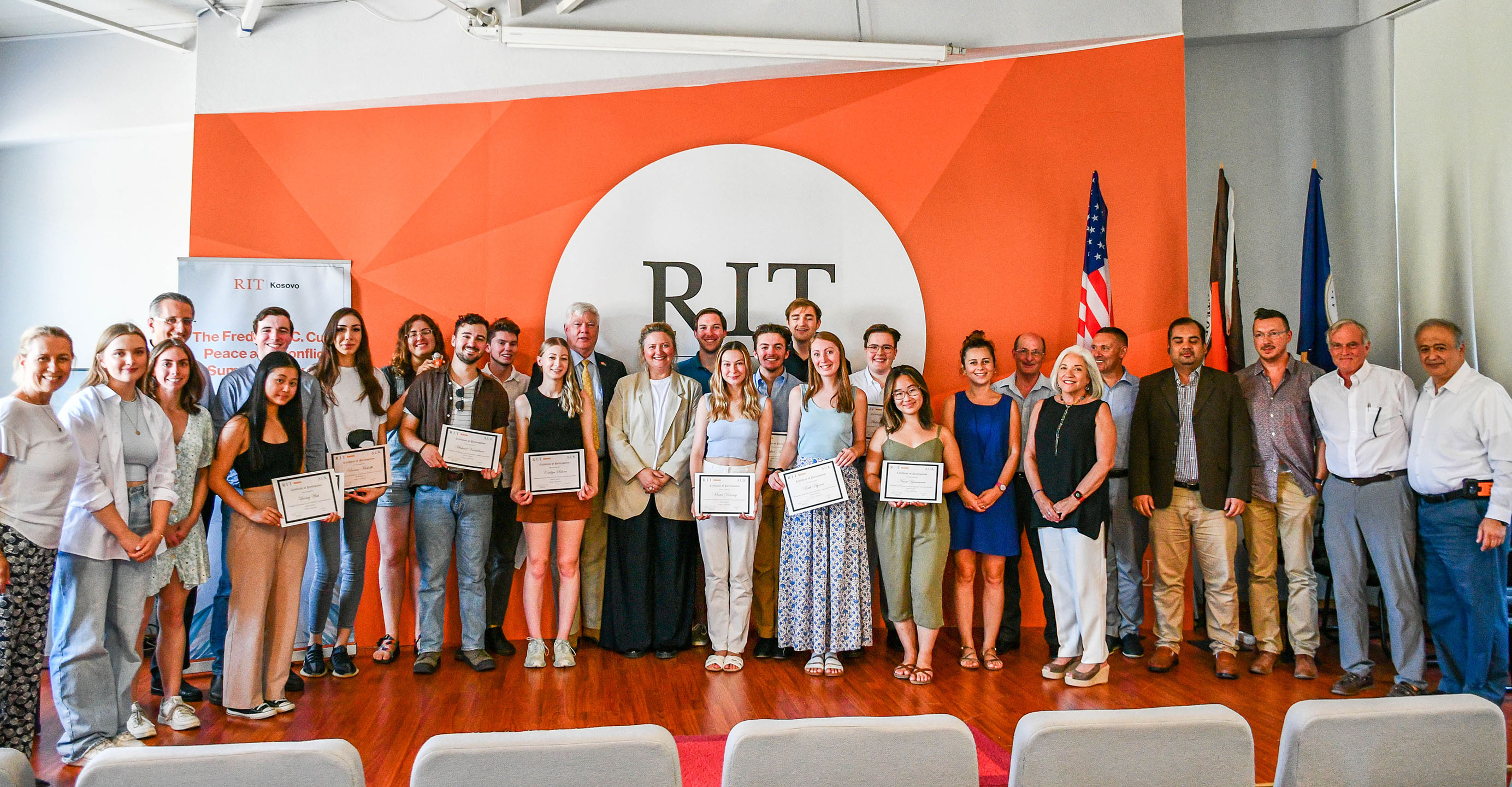 On July 22, 2022, RIT Kosovo (A.U.K) celebrated the graduation ceremony of eighteen students of the Frederick C. Cuny Peace and Conflict Summer School Program, Class of 2022. In his opening remarks, Dr. Kamal Shahrabi, President and Dean of Faculty at RIT Kosovo (A.U.K) welcomed the guests and congratulated the students on successfully completing the program, highlighting the importance of such exchanges in enhancing the learning opportunities while also enriching campus life at RIT Kosovo (A.U.K).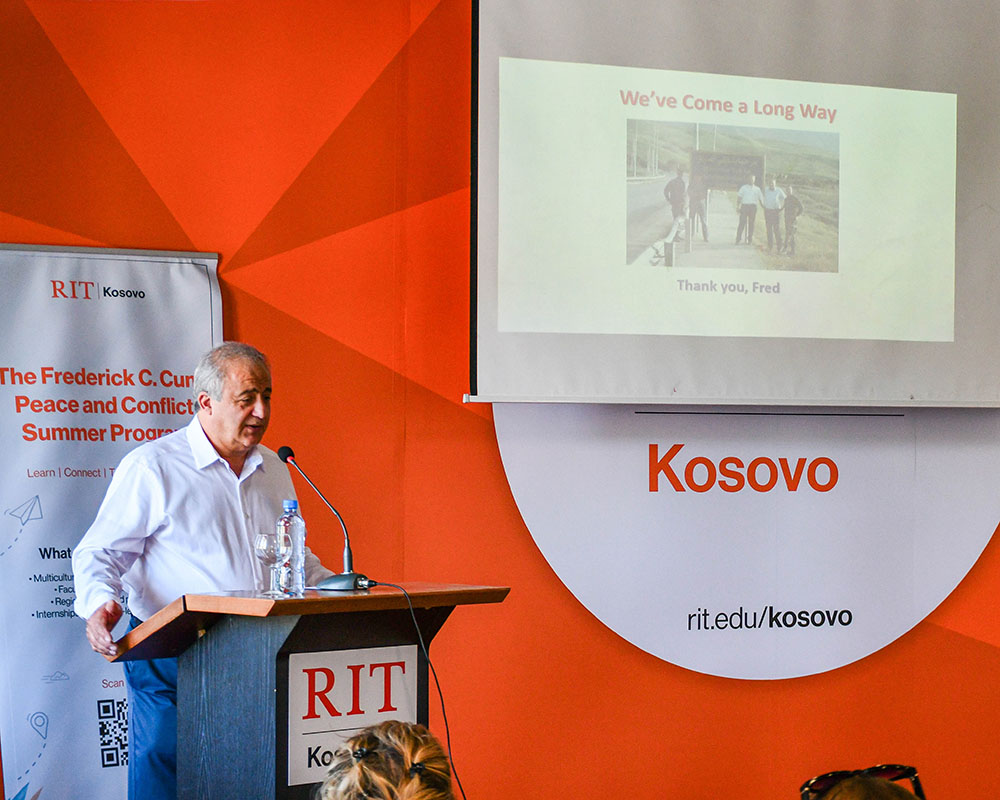 At the ceremony, it was a pleasure to host Ms. Edona Maloku, the Deputy Minister of the Ministry of Education, Science, Technology, and Innovation of the Republic of Kosovo. Deputy Minister Maloku who addressed the students and emphasized the role of the Summer Program in promoting multiculturalism and peace in Kosovo. Among the esteemed participants was also Ms. Barrie Lynne Freeman, the Deputy Special Representative for the United Nations Interim Administration Mission in Kosovo.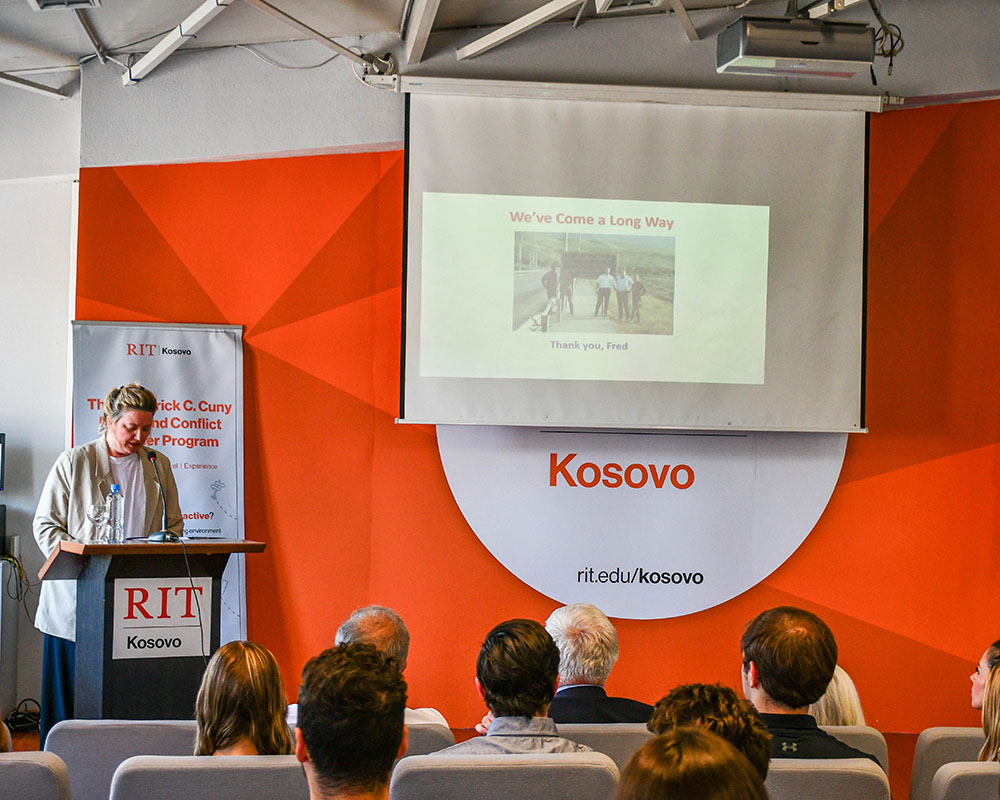 Prof. Colonel (Ret.) Michael E. Hess, Lecturer and Director of the Summer Program, congratulated the students on their achievements, while pointing out that they are the first class of graduates since the program was renamed in honor of the humanitarian and disaster relief specialist Frederick C. Cuny. As part of the four-week program, the students coming from diverse backgrounds and different countries had the opportunity to enroll in two academic courses for a total of six credits. At the same time, the students participated in a week-long study tour to Bosnia and Herzegovina, Albania, Montenegro, and Croatia. Throughout the summer program, students benefited greatly from the courses taught by leading experts with hands-on experience in the crises of the Balkans and elsewhere.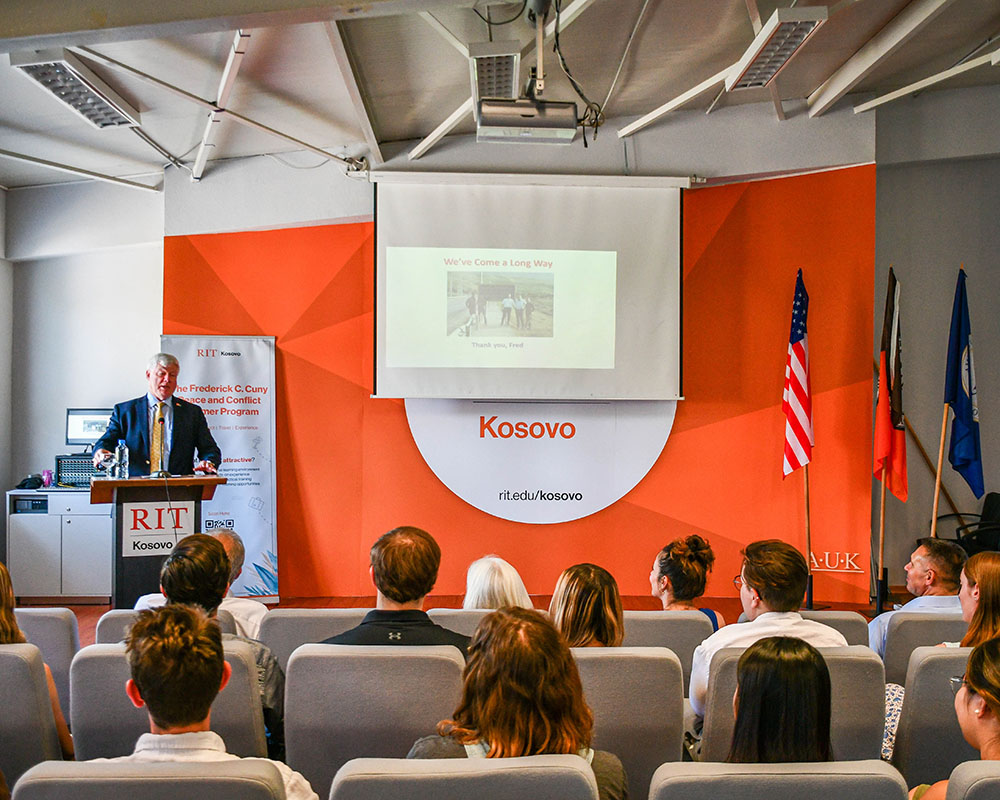 At the end of the ceremony, President Shahrabi, announced Prof. Robert Muharremi as the new Director of the Summer School program, while thanking Prof. Hess for his leadership and invaluable contribution to RIT Kosovo (A.U.K) and its students. Prof. Muharremi holds a doctorate in Law from the University of Saarland (Germany) and a Master of Science in Public Policy and Management from SOAS London (United Kingdom). He has worked for the United Nations Mission in Kosovo and served as adviser to different Kosovo government institutions, including the Office of the Prime Minister, the Kosovo Security Council, the Ministry of Foreign Affairs, the Ministry of Justice and the Ministry of European Integration.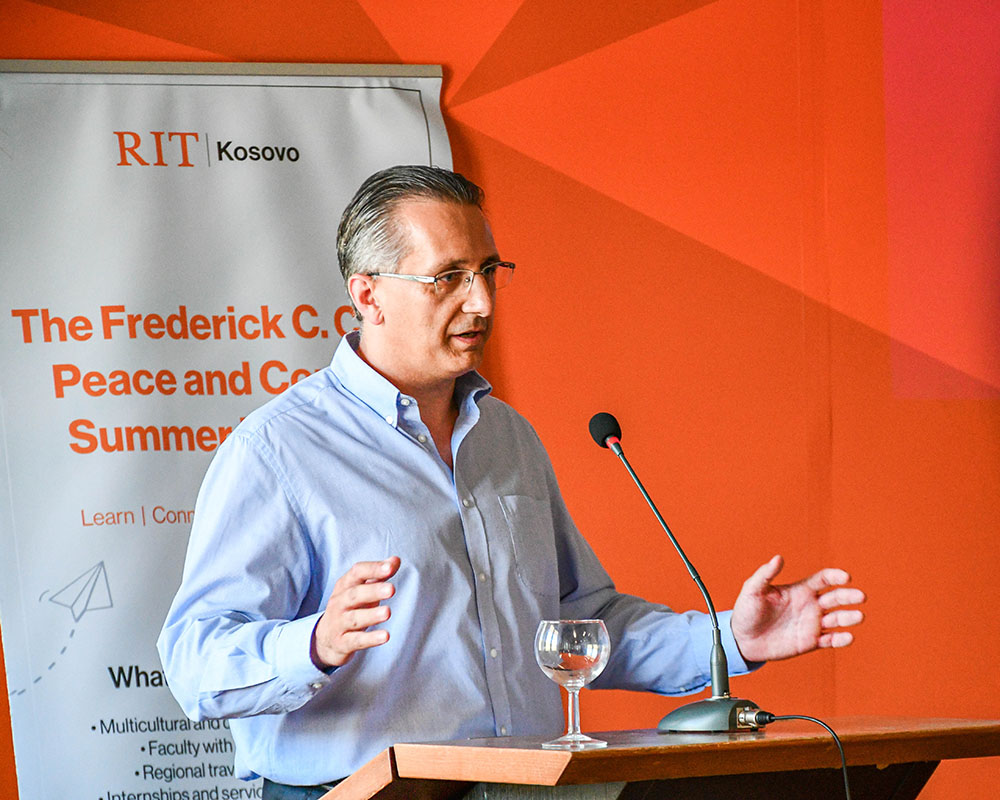 To learn more about the Frederick C. Cuny Peace and Conflict Summer Program follow this link: https://www.rit.edu/kosovo/summerprogram