Fred Cuny Peace and Conflict Summer Program

Frederick C. Cuny
Peace and Conflict
Summer Program
Fred Cuny Peace and Conflict Summer Program
Program Dates: 
Part I - 27 May to 21 June 2024
Regional Trip: 24 June 2024 - 29 June 2024
Part II – 1 July 2024 to 26 July 2024
Internships – July, 2024 & August 2024
Application Deadline: Open for Applications / Final Application date: May 15, 2024
The Summer Program is a premier international leadership and peace-building seminar taught by renowned practitioners and academics who have hands-on experience in the United Nations, national governments and militaries, humanitarian organizations, and the private sector. Under-graduate and graduate students are offered courses on war, diplomacy, state-building, peace-keeping, conflict transformation, humanitarian assistance and disaster relief, post-conflict and transitional justice, international human rights, and development economics. This program will equip students with the necessary skills from a practitioner's perspective for careers in government, international organizations, think tanks, and academia. The Summer Program's courses are accredited by the Rochester Institute of Technology in Kosovo (RIT Kosovo).
The program offers the following unique features: 
Regional Travel:

The programs include a joint, one-week study tour to Albania, Montenegro, Croatia, and Bosnia and Herzegovina, where students learn about the region and its history by meeting local stakeholders and activists and visiting historical and recreational areas.
Live What You Are Learning:

Kosovo is a 'living laboratory' of history and state-building in the heart of the Balkans and an ideal location to explore the origin and resolution of armed conflict and mass atrocities, reconstruction, international peacekeeping, institution-building, justice, and reconciliation efforts at the end of wars.
Practitioner-Focused and Mentorship Based:

Courses are taught by senior civilian and military officials, NGO activists, and academics with hands-on experience in the Balkans, Middle East, and elsewhere. The staff function not just as instructors but as mentors invested in your professional development as a leader in international affairs. 
Professional Exposure:

You will meet Kosovo government senior officials, activists, and officials from diplomatic and international missions. 
Intellectual Stimulation:

Visit historically significant sites in Kosovo, take part in informal late-afternoon seminars on current issues, and participate in workshops/simulations of peacekeeping operations and reconciliation efforts. 
Note: Availability of courses will depend on the number of registered students. RIT Kosovo reserves the right to cancel a course due to insufficient number of registered students.
A study tour at the start of the program enables participants to visit important historical and cultural sites in the region and to meet officials and activists in the region. Our tour goes from Albania, Montenegro, Croatia (Dubrovnik), and Bosnia and Herzegovina.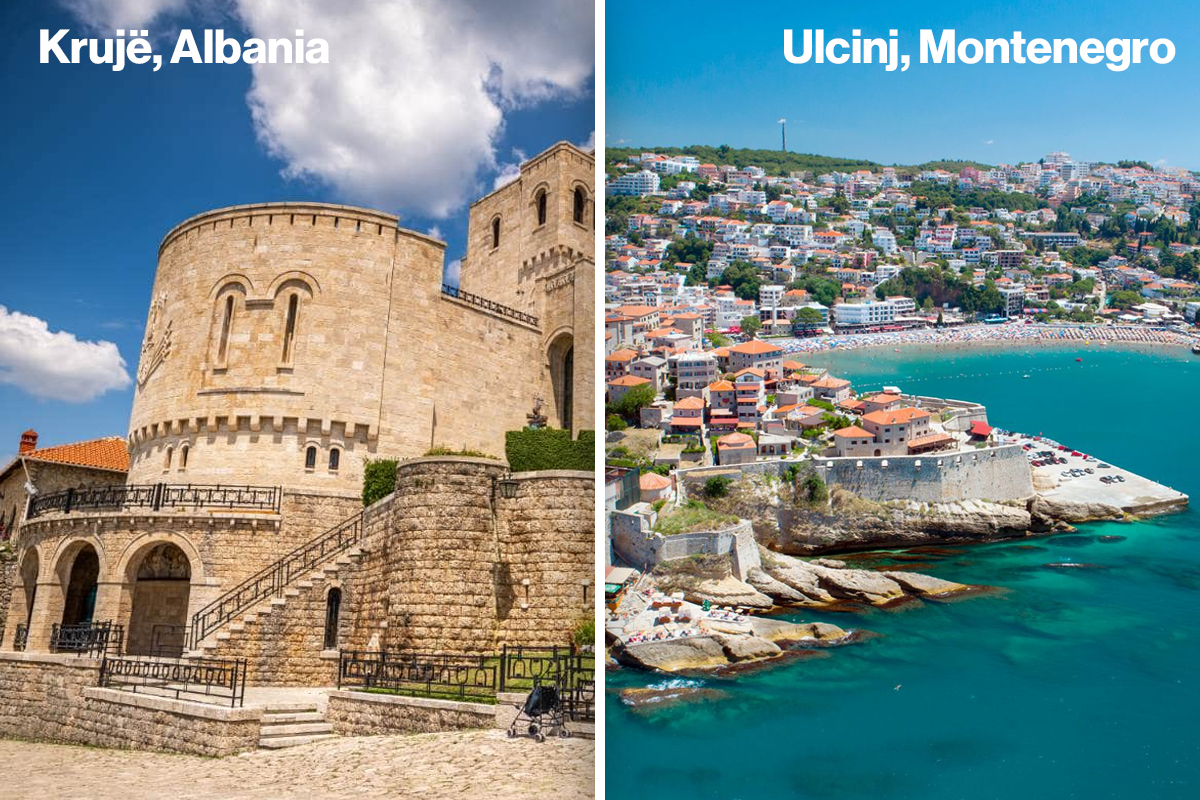 Day One: Kruja (Albania) & Ulcinj (Montenegro)
Visit the Krujë castle and the Skenderbeg national museum: the castle in the city of Krujë, Albania, and the center of Skenderbeg's battle against the Ottoman Turks. The castle withstood three massive sieges from the Turks, with garrisons usually no larger than 2,000-3,000 men. Mehmed II "The Conqueror" himself could not break the castle's small defenses. Today it is a center of tourism in Albania and a source of inspiration to Albanians.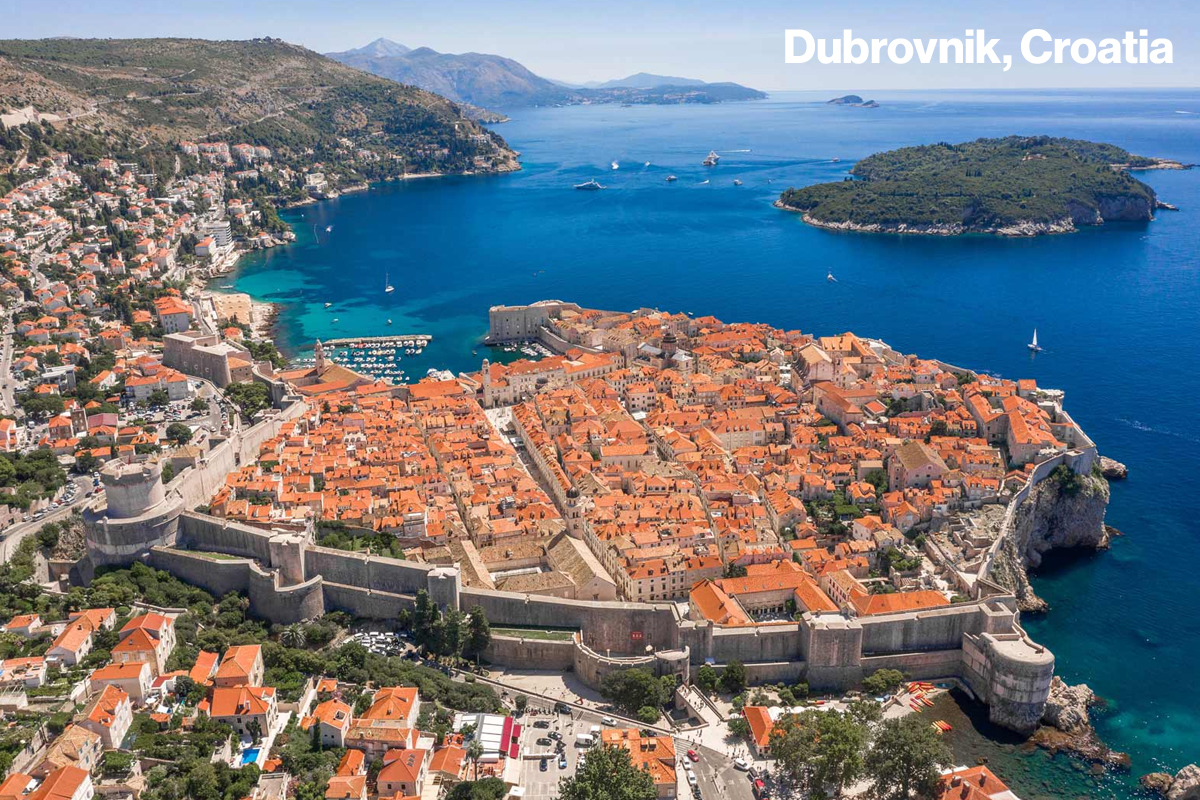 Day Two: Dubrovnik (Croatia)
​​​​​​City tour of Dubrovnik, the Old Town. The walls were built and rebuilt over the centuries as the destructive forces of nature and enemy armies required - today, they surround gleaming stone buildings and the 300-metre-long pedestrian street called Stradun. You'll flit between the city's main gates of Pile and Ploče, cobbled streets dotted with charming boutiques and sea-to-table restaurants. As you step through the gates of old city walls, you will be taking a step back in time, losing yourself in the grandeur and beauty of this culturally influential city. We will not only tour the main streets and squares but also the intriguing narrow side streets where locals are still living and is this way you will be thoroughly introduced to Dubrovnik's Old City, the "Grad", how the locals call it, meaning "The City", as you embrace its history, legends, culture, monuments, way of life.
Day Three: Mostar (Bosnia & Hercegovina)
Visit the OLD BRIDGE MUSEUM, KOSKI MEHMED PASA MOSQUE. Carsija (traditional market) Mostar has a rich history characterized by the peaceful coexistence of three peoples: Muslim Bosniaks, Orthodox Serbs, and Catholic Croats. The city is most well-known for its iconic UNESCO-designated Old Bridge, or Stari Most (Old Bridge), a reconstructed medieval arched bridge.  The nearby alleys are full of shops and market stalls. A narrow staircase leads up to the Koski Mehmed-Pasha Mosque's minaret for panoramic city views and free time for lunch.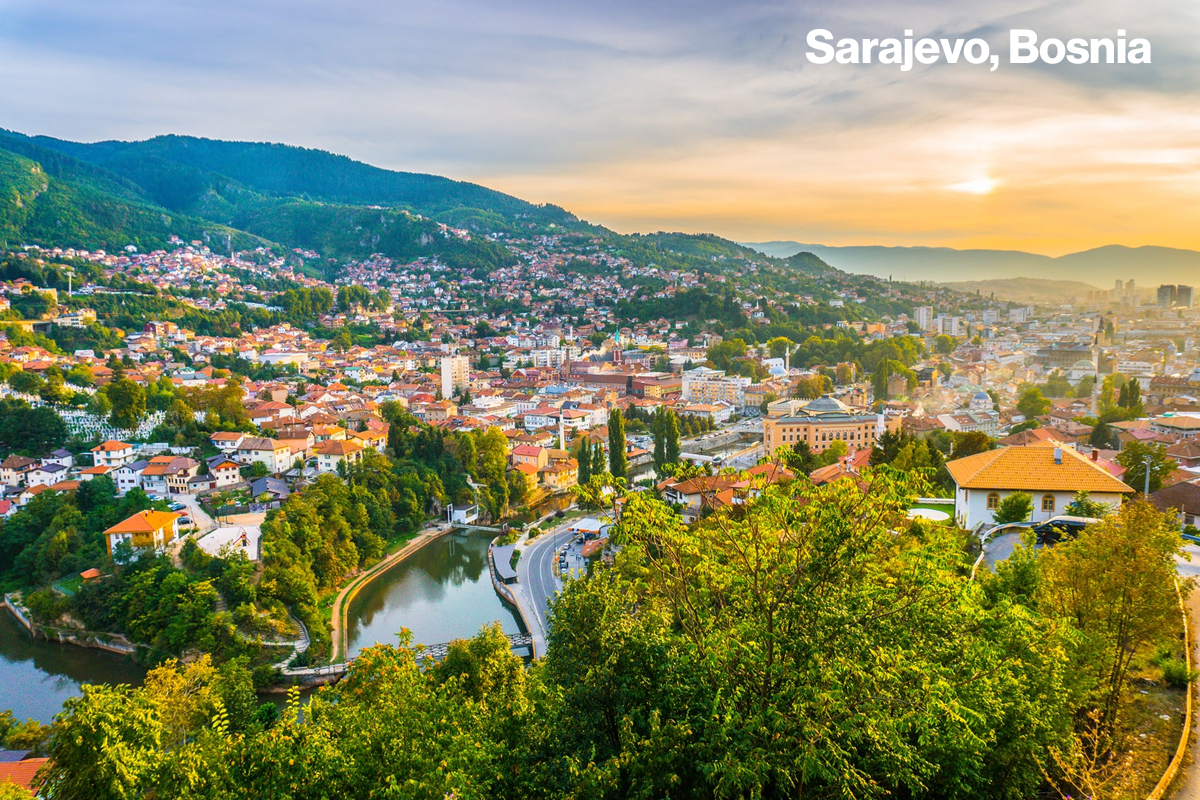 Day Four: Sarajevo (Bosnia & Hercegovina)
Visit the Office of the High Representative. Sarajevo Sightseeing. Cultural and touristic attractions in the city of Sarajevo, city tour of Sarajevo, Old Town, Sarajevo, capital of Bosnia and Herzegovina, is a compact city on the Miljacka River, surrounded by the Dinaric Alps and is a charming city in a valley which wears its heart on its sleeve and shows its scars on its buildings. This Balkan city is often cited as a place where east meets west. Its center has museums commemorating local history, including Sarajevo 1878–1918, which covers the 1914 assassination of Archduke Franz Ferdinand, an event that sparked World War I. Landmarks of the old quarter, Baščaršija, include the Ottoman-era Gazi Husrev-bey Mosque. Continuing with the Tunnel of Hope. The Sarajevo Tunnel, also known as Tunel spasa and Tunnel of Hope, was a tunnel constructed between March and June 1993 during the Siege of Sarajevo in the midst of the Bosnian War. During the time it was used, it is estimated that 20 million tons of food entered the city, and 1 million people passed in and out of it. From July 1993 until the end of the Siege in late February 1996, the Sarajevo War Tunnel was the only connection besieged Sarajevo had with the outside world.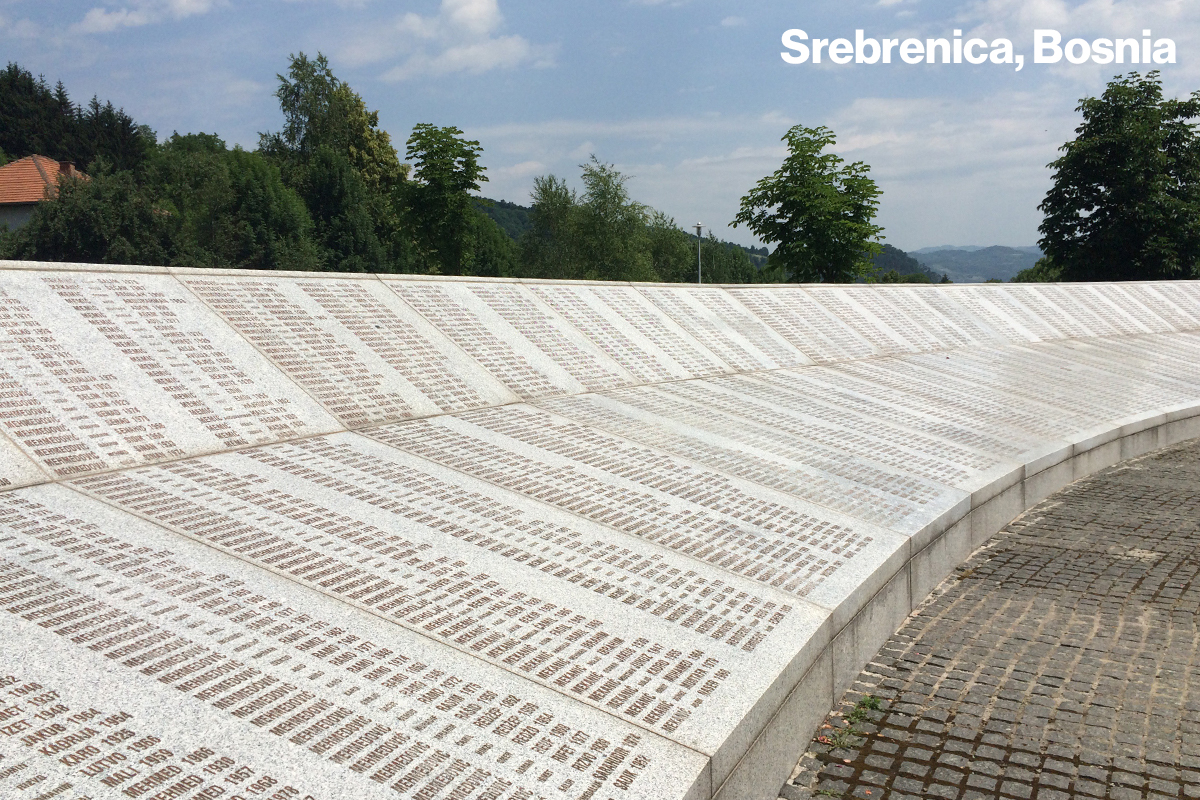 Day Five: Srebrenica (Bosnia & Hercegovina)
A guided tour of Srebrenica. The Srebrenica Genocide Memorial, officially known as the Srebrenica–Potočari Memorial and Cemetery for the Victims of the 1995 Genocide, is the memorial-cemetery complex in Srebrenica set up to honor the victims of the 1995 Srebrenica massacre.
Day Six: Return to Prishtina (Kosovo)
A detailed route plan will be available upon completion of registration.
Part I (27 May - 21 June 2024)
Human Rights, Transitional Justice, and International Law Program
This is a premier international human rights and justice program where students have the opportunity to investigate the converging dynamics of human rights, mass atrocity occurrences, and post-conflict reconciliation and their critical impacts on peacebuilding. In line with the 'living laboratory' example of Kosovo, this program will immerse students into the processes promoting human rights protection, preventing mass atrocities, and facilitating justice. Course subjects will include the role of international law in conflict resolution, the causes and effects of atrocities like genocide and ethnic cleansing, and the considerations behind post-conflict justice and reconciliation. These courses will be taught by experienced practitioners and academics who possess unique insights into conflict in the Balkans. The program's education is amplified through its diverse range of international students possessing a critical passion for human rights protection, promotion, and application. Engagements with organizations like the Humanitarian Law Center Kosovo and the USAID Kosovo Office will supplement course understanding with visible subject-application. 
Courses (students choose two):
POLS-330: Human Rights in a Global Perspective
POLS-325: International Law and Organizations
ANTH-345: Genocide and Transitional Justice
Part II (1 July – 26 July 2024)
Peacekeeping and Conflict Management Program
This is a premier international leadership and peacekeeping program where students have the opportunity to explore the history, politics, and economics of conflict situations in an environment that serves as a living example of the subject. You'll learn about the background of the Kosovo conflict of the late 20th century, the dynamic nature of security in the period following the fighting, and continuing challenges to conflict transformation and development. Courses in areas such as war and peace in the Balkans, the role of the international community in conflict resolution, and economic development in post-conflict areas will be taught by renowned experts who have hands-on experience in the crises of the Balkans and elsewhere. Classes include students from around the world sharing one thing in common: an interest in learning about the timeless issues of war and peace in a newly-born country. Your classroom experience will be further enhanced by day trips across the region, highlighting the rich cultural diversity and history of the Balkans.
Courses (students choose two):
POLS-541: Peacekeeping & Conflict Transformation
POLS-542: War, Diplomacy & Statebuilding
POLS-445: Terrorism & Political Violence
Optional Internships
Students will have the opportunity to complete internships with international and local government and non-government institutions. Internships can have a duration of 2 to 4 weeks depending on the student's choice. Internships will be offered after completion of the program selected by the student, i.e. in July or August.
For information on group discounts from a university and on Faculty-led programs at summerinfo@auk.org.