RIT Kosovo organizes a series of events to celebrate Erasmus Days 2023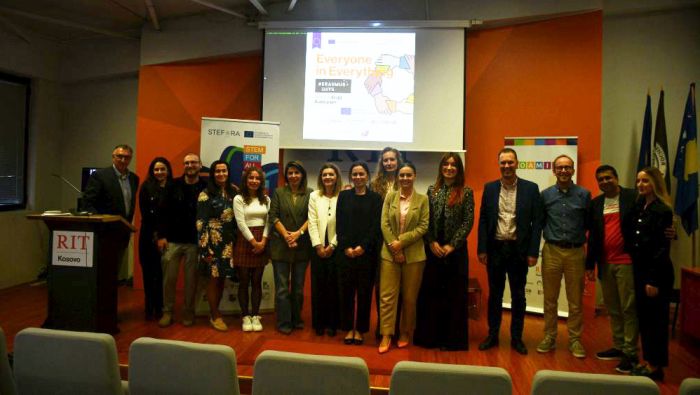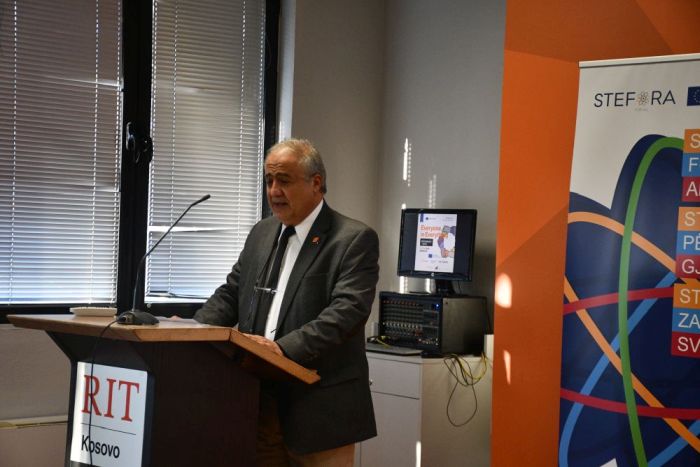 In the series of #ErasmusDays2023 events, RIT Kosovo – beneficiary of four Erasmus+ capacity building projects and several international credit mobilities organized the Everyone in Everything event which gathered several stakeholders at our premises. We had the honor to host the Mayor @Perparim Rama from @Municipality of Prishtina, and @Mimika Dobroshi, the head of the @Kosovo Erasmus+ Office, among our students, and faculty members.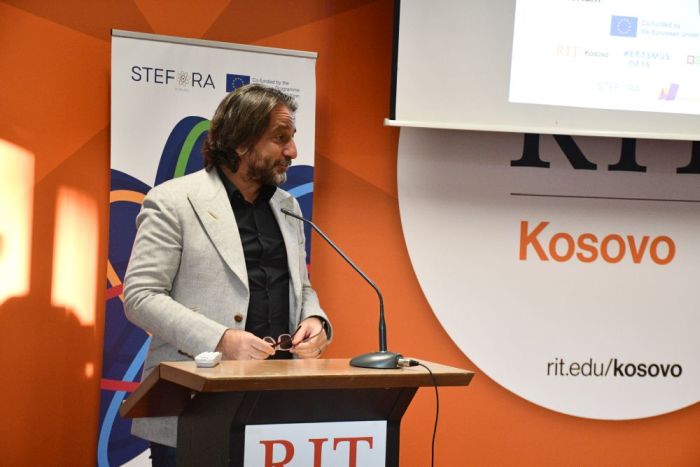 The event featured a series of presentations of the four capacity building projects: @STEFORA, @ROAMING, @WEBJOU and @SIADHP, discussions, and personal testimonials from our fellow partners at @Lineus University and @Kolegji Universitar Logos as well as current student that pursued an exchange semester @Windesheim @Edona Lubovci showcasing the transformative power of the Erasmus program. Other Erasmus alumni, current participants, and faculty members shared their experiences and insights from the Erasmus+ projects.
 Erasmus Week not only celebrated the achievements of the past but also highlighted the potential for future growth and collaboration. The event served as a reminder of the invaluable role that the Erasmus program plays in promoting a sense of global citizenship and unity among students, educators, and communities.