Scholarships Awards Ceremony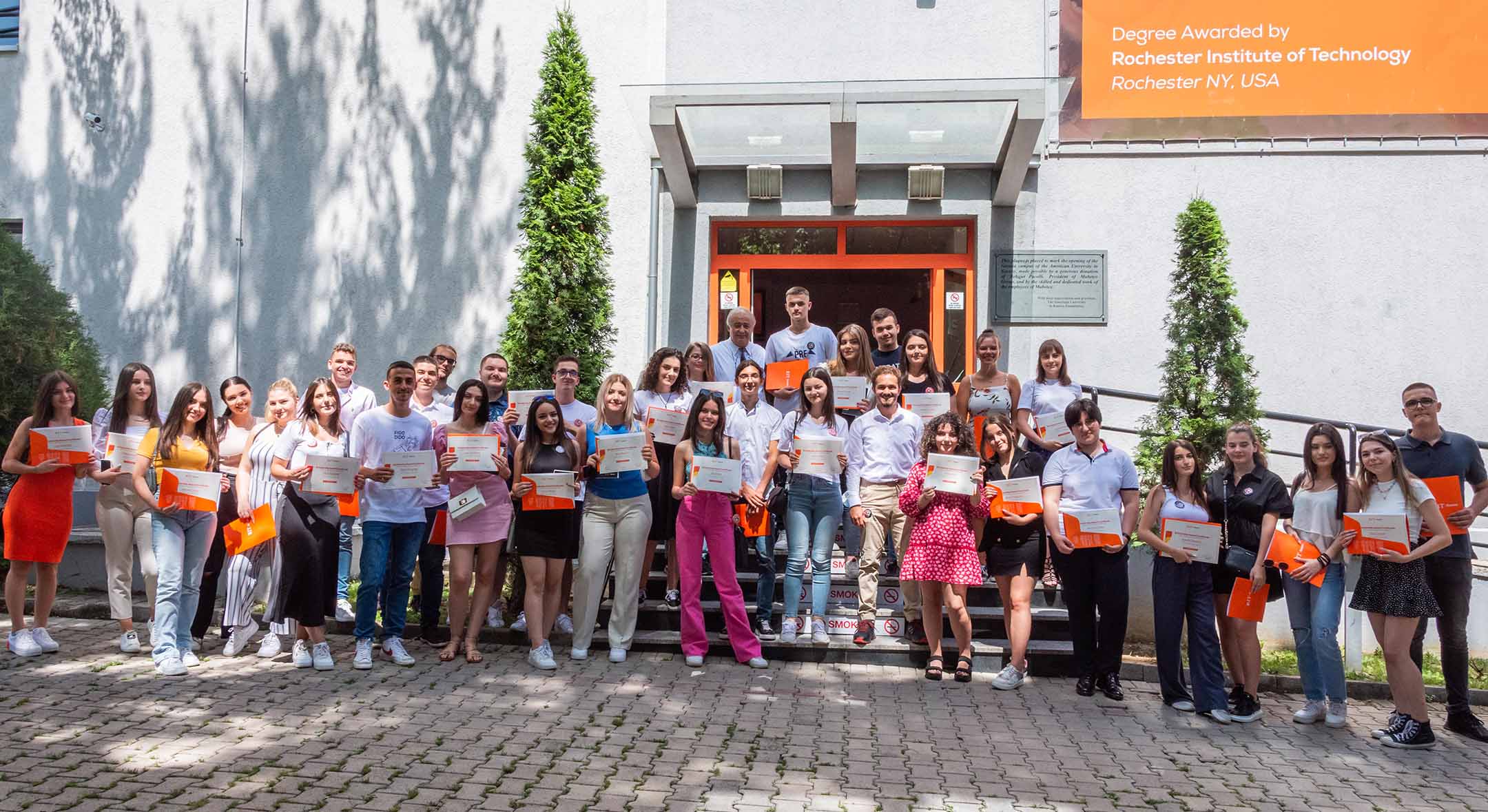 Yesterday, June 29th 2021, RIT Kosovo held the "Scholarship Awards Ceremony" event in the Campus Garden. RITK welcomed 57 upcoming freshmen to be part of the first and second round of the "President's Partial Scholarship", where the total given amount was 167,000 EUR.
However, it does not end here! This year RIT Kosovo will award a total of 220,000 EUR in scholarships only for incoming students. There are about 53,000 EUR remaining in our freshmen scholarship fund, therefore apply soon as our third and last scholarship application round is fast approaching. 
Additionally, in our last scholarship round we will award scholarships funded by our supporters under the category of Named Scholarships. 
The following Named Scholarships will be given to upcoming freshmen students for the Academic Year 2021 / 22.
US KDOM Scholarship

 

Wesley K. Clark Scholarship
Cami Family Scholarship
Lukaj Family Foundation Scholarship
Ralitsa and Elvin Guri Scholarship
Shita Family Scholarship
Zagragja Family Scholarship
AUK Friends and Supporters
Alumni Scholarship
Winfred L. Thompson Scholarship
Meridian Express Scholarship
ELKOS Group Scholarship
To the Class of 2025, welcome home! Be the Exceptional Story. - Photo Gallery
Interested in our Degrees to find out more about Scholarship opportunities?