August 22, 2022
by Felícia Swartzenberg and Vienna McGrain
New bachelor's degrees added to RIT portfolio this fall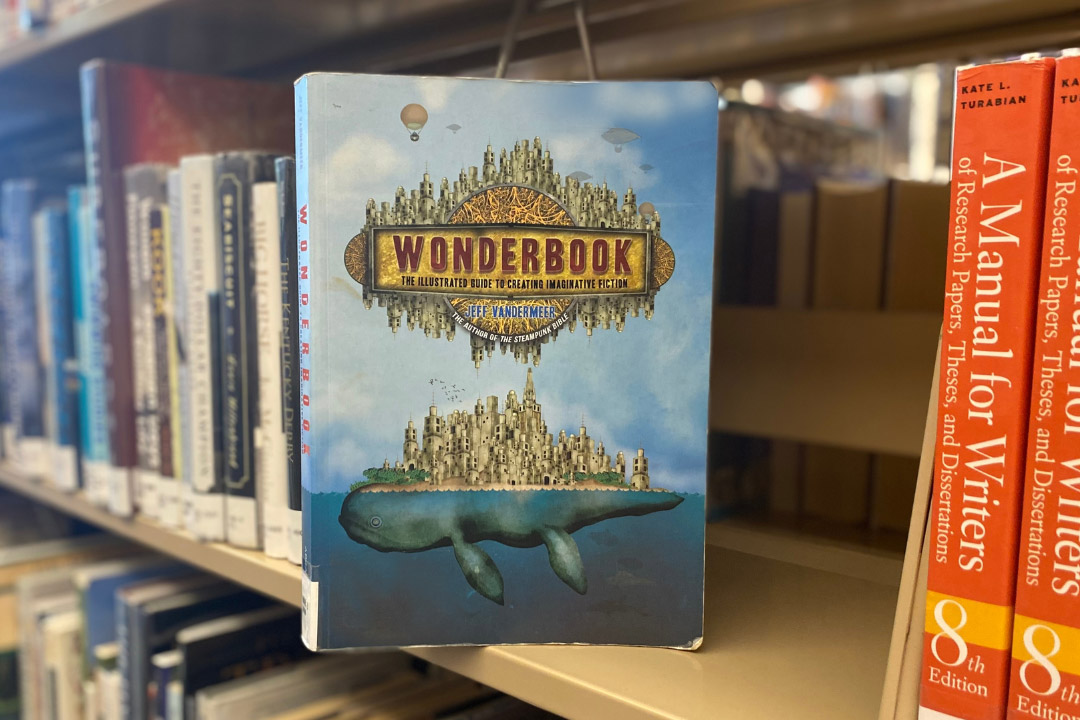 Most students attending college do so in preparation of their futures. In the case of two new degrees in RIT's College of Liberal Arts, and one new degree in RIT's National Technical Institute for the Deaf, students will also be competitive employees and leaders and be readily able to navigate their evolving fields.
The evolving study of English
RIT's new bachelor's degree in English expands beyond what one may consider traditional English curriculum and puts a heavy emphasis on digital and non-print-based literature, as well as making and production. It provides opportunities for students to analyze and create narratives in a variety of popular media formats like manga, graphic novels, digitally born fiction, and even "Dungeons and Dragons" storytelling.
"What RIT allows is for this to be a 21st-century degree. Yes, we love 18th century literature, but in the contemporary world that is only a part of a larger picture," said Robert Glick, associate professor and director of the new program. "Very little—or not as much as used to be when thinking about English—is going to be in print books. It's going to be on the web, it's going to be in databases, it's going to be in technical writing, it's going to be in new media. We want to prepare students for that."
Upon admittance, students can choose from three specialty concentrations: literature and media, creative writing, or linguistics. All three have an RIT "twist" that integrates technology, contemporary media, and interdisciplinary education.
"We want to make sure that the English courses students take are complemented by courses in other departments to help them succeed as an English major in the outside world," said Glick. "It also means literature and technology can intersect in meaningful ways. They can write a poem using 3D printers in the 3D-printing lab. They can use eye trackers if they're doing computational linguistics work that has to do with how people see things on a page, for example. So, they're getting to use some of the technology and work with people in other fields in really strong ways."
Mackenzie Vanacore '22 (English) transferred to RIT from Wells College, where she was studying English and creative writing. Initially enrolled in RIT's School of Individualized Study, Vanacore transferred into the English program when the degree track was approved and became the first graduate of the program.
Leadership built into the curriculum
Community development and inclusive leadership, an interdisciplinary Bachelor of Science degree spearheaded by RIT's National Technical Institute for the Deaf, will teach students to gain expertise and skill in effective dialogue, leadership, interpersonal connections, research, and data management to become dynamic leaders at the helm of 21st-century organizations.
The degree is a partnership with RIT's Saunders College of Business, College of Liberal Arts, College of Health Sciences and Technology, and RIT's School of Individualized Study, and is open to deaf, hard-of-hearing, and hearing students.
Students will be prepared to assume entrepreneurial, managerial, and advocacy leadership roles in government, public, private, and educational organizations, and will graduate with a leadership e-portfolio that demonstrates qualitative and quantitative research acumen, grant writing and leadership experience, multicultural competency, and social media management skills as well as a strong foundation in leadership theory and best practices in community development.
"This is an exciting program. Our instructors are very experienced, as courses will be taught by current and former leaders from the World Federation of the Deaf, National Association of the Deaf and the deaf community," said Jess Cuculick, NTID's associate dean for academic administration.
As they progress through the program, students will build upon a core curriculum by pursuing a concentration in one of six areas: deaf leadership, business management, psychology, public policy, community health, or political science. Students will be exposed to qualitative and quantitative research activities and will benefit from a required experiential learning opportunity. LEAD graduates will be prepared to either enter the workforce or enroll in a graduate program.
A explanation of the degree program is available in American Sign Language.
Also available are minors and immersions in deaf leadership and diversity, inclusion, and dialogue.  
The future of history
Students enrolled in the new Bachelor of Science in history program will get the best of both worlds, according to Joseph Henning, associate professor and program director. He believes that students will benefit from being housed in a small college, but will also have access to the unique resources and interdisciplinary opportunities available at RIT.
"The history degree at RIT is unique in its focus on cultivating digital literacy and expertise among our students. A RIT history major is going to have experience and expertise in areas of digital history and the technologies that history uses now that they're not going to get at a traditional liberal arts college," said Henning.
Studying history has changed dramatically with the rise of digitization, he said. For example, 30 years ago, observing primary sources could have taken months as students pour over physical books. Now, the sources can be downloaded instantly at home or in the classroom. Access to digital tools and skills, like website building, have also altered the presentation of historical findings. RIT's program will not only address these changes, but prepare students for the future of the history field.
History majors will choose one of four thematic specializations: U.S. history, global history, deaf and disability history, or history of environmental science and technology.
"That, too, is relatively unique about the program," Henning added, referring to the specializations. "Any school is going to have a U.S. history track or a world history track, but RIT is unique in having NTID on campus."
Lee Goodrich '22 (political science and history) added history as his second major during his last year at RIT after the degree was approved. Goodrich is the first official graduate of the program.