May 19, 2021
by Luke Auburn
RIT students have prolific year for securing prestigious international fellowships and scholarships
Students earn Critical Language Scholarships, DAAD-RISE fellowships, CBYX fellowships and more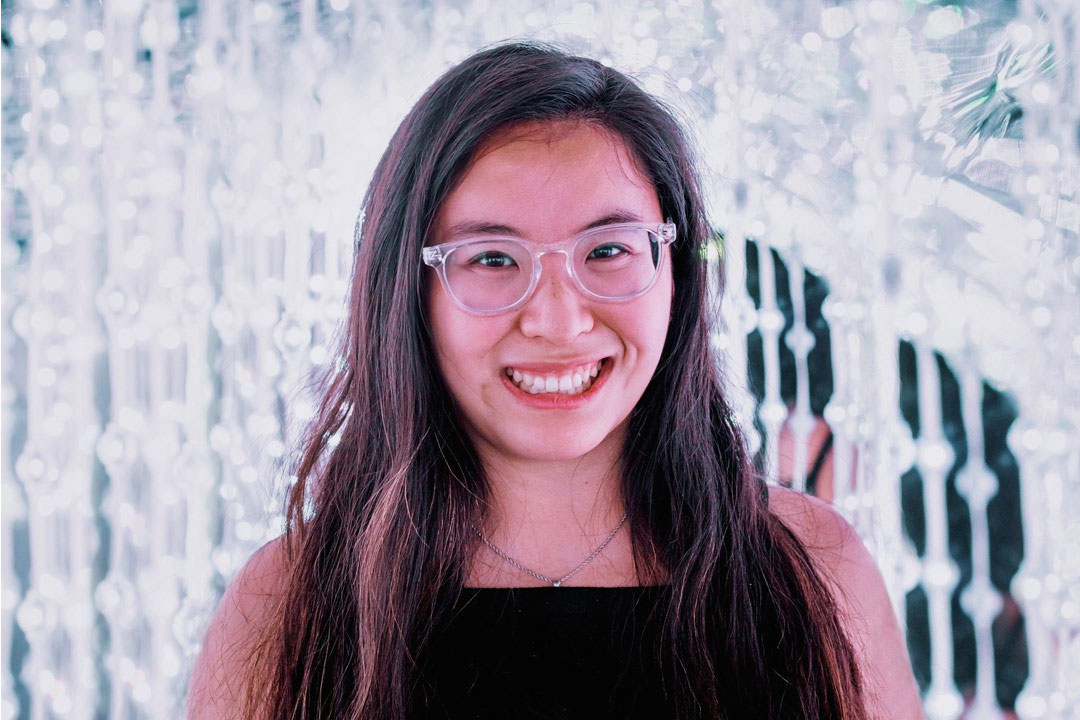 Sarah Sabal has wanted to study abroad since she was a child.
The second-year applied modern language and culture student concentrating in Chinese from Stafford, Va., was born in China and moved to the U.S. with her adopted family at the age of 7. She has dreams of serving as a diplomat, partly drawn to service abroad because her father was a colonel in the Marines who served for 28 years, completed tours in Iraq, and worked at the Pentagon during the 9/11 terrorist attacks.
Sabal secured two prestigious international scholarships—a Critical Language Scholarship (CLS) and a Boren Awards Scholarship—that will allow her to spend a year intensively studying the Chinese language in an immersive setting. In June, she heads to Tainan, Taiwan, to complete a CLS summer study program at National Cheng Kung University, and the Boren Awards Scholarship will allow her to continue to study at the university throughout the fall and spring semesters.
"Through total immersion, I will be able to focus on language skills and gain a better understanding of how local people perceive business and the world," said Sabal. "There is no substitute for gaining that in-person connection."
Sabal is one of several students who contributed to a record-breaking year for RIT in terms of securing funding for international experiences. This year, RIT had a record three CLS awardees, a record four Fulbright Canada Mitacs Global Link fellowship awardees, three DAAD-RISE Grant awardees, a Boren Awards Scholar, and a Congress-Bundestag Youth Exchange for Young Professionals (CBYX) fellowship awardee. This is in addition to four Fulbright finalists and three alternates.
Sabal, who is deaf, came to RIT for NTID's access and support services and the university's global emphasis, but is excited to branch out and dive, head-first, into a new setting. In addition to her academic pursuits at NCKU, she plans to join clubs and sports, sightsee at surrounding cities, attend local events, and explore street food.
"I think it's good to branch out from what you know," said Sabal. "And with the world we live in, the internet is making everything more connected as the world seemingly becomes smaller."
To win these highly competitive scholarships, Sabal said she had a lot of help and guidance from Assistant Professor Zhong Chen, Roseanne DiFlorio from the Office of International Education and Global Programs, and Academic Advisor Tammara Wickson, as well as the unwavering support of her parents.
Jenny Sullivan, director of education abroad and international fellowships, said, "We're very excited to have a banner year for international fellowships, especially in light of all the challenges the pandemic has posed around the world. If the pandemic has done anything, it has reinforced the essential need for global engagement and RIT students are especially equipped to take on these challenges and make a lasting global impact."
About this year's fellowship awardees
The CLS program provides U.S. students the opportunity to learn languages essential to America's engagement with the world. With an acceptance rate of less than 10 percent, the CLS is one of the most competitive scholarships in the U.S. and the most prestigious language program for U.S. citizens. RIT students participating in the CLS program this summer include Sabal; Michael Bashta, a computer science MS student from Ithaca, N.Y., who will study virtually at the American University of Central Asia in the Kyrgyz Republic; and Claudia Sanchez, a first-year new media interactive development student from Denver, who will study virtually at Okayama University in Japan.
The Fulbright Canada Mitacs Global Link fellowship program gives U.S. students the chance to be part of a 10- to 12-week research summer internship under the supervision of Canadian university faculty members in a variety of academic disciplines, from science, engineering and mathematics, to the humanities and social sciences. This year's participants include Nolan Ames, a third-year physics student from Danbury, Conn., who will study virtually at the University of Alberta Edmonton; Ryan Brown, a fourth-year mechanical engineering student from Warrenton, Va., who will study virtually at the University of Montreal; Margo McBrearty, a fourth-year biology student from Oswego, N.Y., who will study virtually at the University of Montreal; and Imani Stone, a biomedical sciences student from Doylestown, Pa., who will study at the University of Montreal.
The Research Internship in Science and Engineering (RISE) grant from DAAD (Deutscher Akademischer Austauschdienst) assists students with research in Germany during the summer of 2021. This program is an opportunity for undergraduate students to gain practical research experience and students are paired with a German university and a German Ph.D. student on research projects in the fields of science and engineering. This year's awardees include Jacob Dapper-Campagnola, a third-year chemical engineering student from River Edge, N.J., who will conduct research at Technische Universität Kaiserslautern; Apoorva "Sam" Hebbar, a third-year biomedical engineering student from San Jose, Calif., who will conduct research at Technische Universität Kaiserslautern; and Alissa Mann, a fourth-year electrical engineering student from Herndon, Va., who will conduct research at Technische Universität Dortmund.
CBYX is a fellowship funded by the German Bundestag and U.S. Department of State, which annually provides 75 American and 75 German young professionals, between the ages of 18½ and 24, the opportunity to spend one year in each other's countries, studying, interning, and living with hosts on a cultural immersion program. Daeya Shealy, a fourth-year industrial design student from Atlanta, was awarded a CBYX fellowship, which will allow her to complete two months of intensive German language training, followed by a semester of classes in Germany, concluding with a three-month internship in Germany related to her field of study.
Topics