RIT's performing arts teachers come with impressive backgrounds
They performed on Broadway, in Carnegie Hall, with noted orchestras, and celebs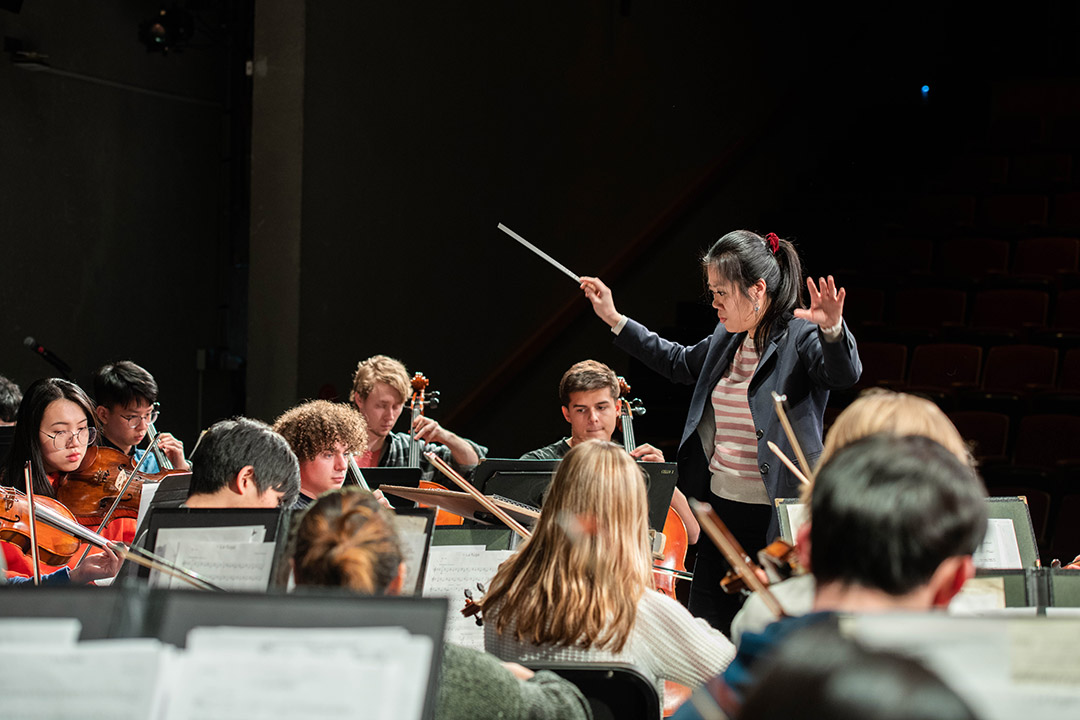 As Rochester Institute of Technology prepares to open a School of Performing Arts, the new instructors that will come with the school will join an already talented pool of faculty and staff members who have been helping students eager to pursue their passions of music, dance, and acting, for years.
They have extensive, varied, and impressive backgrounds. Some come from Rochester, others from around the world and ended up in Rochester through life's happenstance.
What follows are just a few dedicated faculty members who are already teaching performing arts on campus.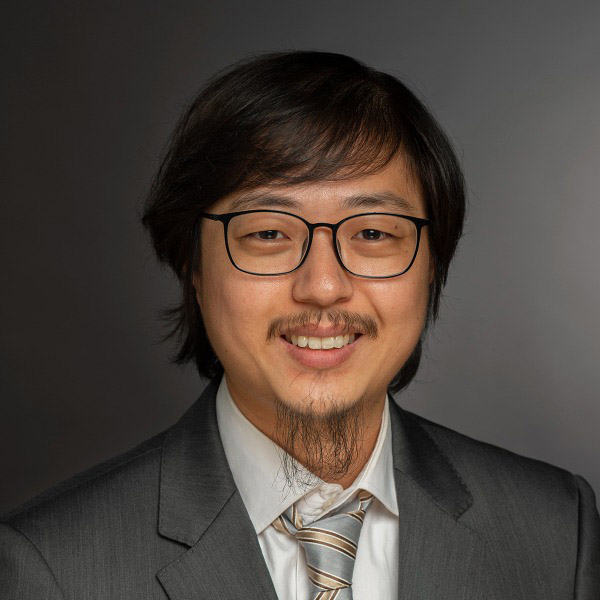 Sungmin Shin, applied music instructor, director of guitar ensemble.
Born in Seoul, South Korea, and raised in LaSalle, Ontario, Canada, Shin has been playing guitar for about 25 years. Music has taken him to Vancouver, Germany, and many places in between.
"I've had the privilege of meeting and hanging out with many of my musical heroes: Los Angeles Guitar Quartet, Tommy Emmanuel, Pepe Romero, Victor Wooten, Albert Lee, and many more," he said.
Shin earned his Bachelor of Music degree at the University of Southern California and his master's in music and doctorate in musical arts at Eastman School of Music. He started teaching guitar at RIT in 2017.
"The experience of witnessing students mature, make progress, and achieve their musical goals is incomparable," he said. "It does not get more positive than this as far as life experiences go. I'm truly a lucky guy."
When not playing music, Shin is known for cooking some mean Korean BBQ and keeps a serious vegetable garden in the summer.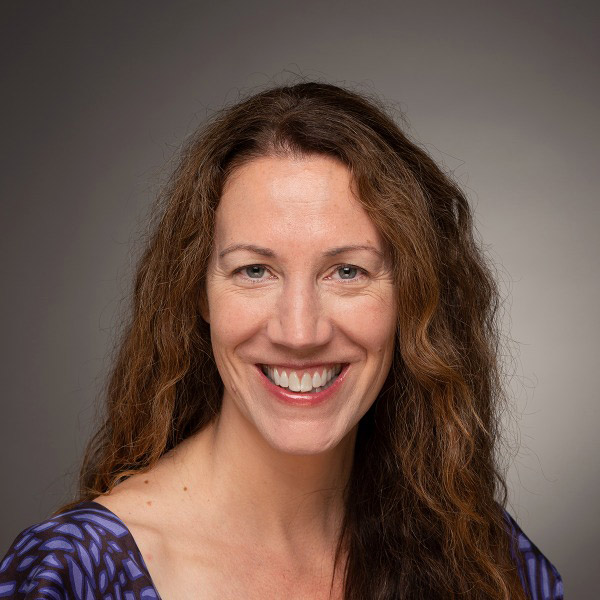 Alexa Scott-Flaherty, visiting lecturer, teaches theater.
Scott-Flaherty has been involved in theater since she was a little girl.
"I fell in love with everything about becoming other people, wearing costumes, and working in an ensemble in all sorts of theatrical spaces," she said.
A native of Rochester, she attended the School of the Arts for middle and high school.
"I was surrounded by incredible collaborators and classmates including Taye Diggs, Dashiell Eaves, Jared Gradinger, Megan Loomis, and many others who have gone on to create careers in the theater, on Broadway, in film and television, as well as internationally as theater and dance artists."
After attending Vassar College, she worked for the Shakespeare Theatre in Washington, D.C., where she received classical theater training as an acting fellow. She then moved to New York City where she was invited to join LAByrinth Theater Company by directors Philip Seymour Hoffman (a Rochester native) and John Ortiz.
"That was my creative home, and I worked in many theaters in New York City as well as regionally, and also worked with the Royal Shakespeare Company on some of their new works through LAByrinth," Scott-Flaherty said. "I really began a career that focused a lot of bringing new plays through the development process and into production, mostly as an actor but sometimes also as a producer."
She also worked on a 2008 film, Then She Found Me, directed by Helen Hunt, and starring Colin Firth, Bette Midler, and Matthew Broderick.
"Helen hired me to assist her in a unique way, which ended up being a masterclass for me," she said. "She had me play her lead role in the film in all of the rehearsals and initial takes of the film, and then step out at the last moment so she could step in as the actress to be filmed. It was an incredible experience, and I still have the handwritten note from Colin telling me how he couldn't wait to see me on the big screen where he believed I deserved to be. That is certainly a treasured note."
Scott-Flaherty moved back to Rochester 11 years ago when her first child was born to be closer to family, and she took a teaching position at the University of Rochester.
"I found that I absolutely loved being in the classroom and working with such creative and inspiring young people just at the beginning of their careers," she said. "It was an unexpected turn in my own story, as I imagined that only performing could make me happy and fulfilled. I have found that teaching is something I am extremely passionate about and I love nothing more than being 'in it' with my students, rolling up our sleeves, and going on the adventure that is every creative endeavor. It is important to me now to both teach and continue to perform and direct."
She joined RIT this year "and I've absolutely loved the vibrant community and innovative thought that permeates this campus," she said.
When not working on a production, Scott-Flaherty is an avid reader—her father founded and was executive director of Writers & Books for 35 years. She met and had dinner with writers such as Allen Ginsberg, Amy Tan, Sandra Cisneros, Joy Harjo and Terry McMillan.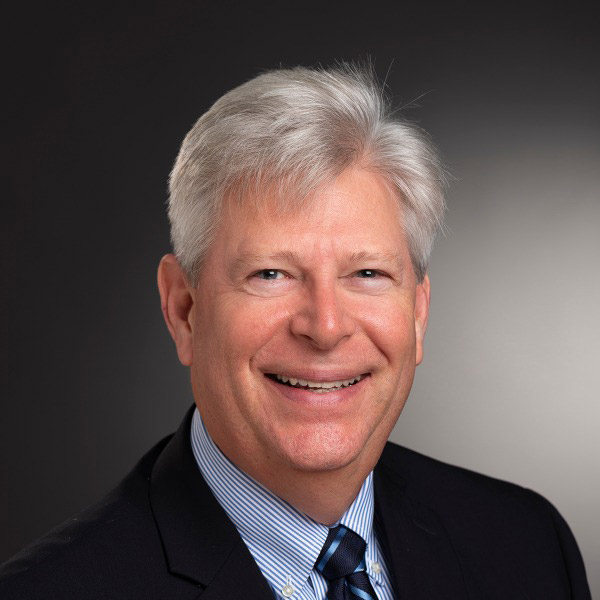 David Hult, visiting assistant professor, teaches Intro to Music, applied violin, viola; leads a string quartet; and is director of RIT's Performing Arts Scholars Program.
Hult grew up on a large farm in Swedesburg, Iowa, and began playing music when he was 6 years old, first on the violin, then on piano, cornet, guitar, and viola.
He came to Rochester's renowned Eastman School of Music to earn his undergraduate degree in violin performance, and he received his doctorate degree in viola performance from the Julliard School in New York City.
He returned to Rochester to get married and taught music at Nazareth College, SUNY Geneseo, and the Chautauqua School of Music near Jamestown, N.Y.
"Although I had numerous job offers elsewhere, I never left Rochester," he said. "It's a great place to live and raise a family."
He joined the Rochester Philharmonic Orchestra full time in 1986 where he plays viola, and for the past 43 summers has performed as a member of the first violin section in the Chautauqua Symphony Orchestra. He has also performed extensively in the American Symphony in Carnegie Hall, and is the concertmaster of the Rochester Oratorio Society.
He joined RIT in 2017, initially filling in for a faculty member on leave, and his job was expanded to include the Performing Arts Scholarship Program.
"I enjoy helping students learn and experience new things, watch their excitement as they learn new technical skills, develop their musicianship, and help open them the world of the performing arts," he said.
Hult has performed across the U.S. and Europe in many genres: classical symphonic, ballet, pop, opera, Broadway, oratorio, recording studio work with movie soundtracks, local and national advertising jingles, live radio broadcasts, chamber music, and solo.
His experience has also included working "with almost every big name artist you can name in the classical field, and a huge number in the pop, jazz, and Broadway fields. Oh, the memories, and oh, the stories."
When he's not making music, he enjoys playing golf, sailing on his 22-foot sailboat, and making wine.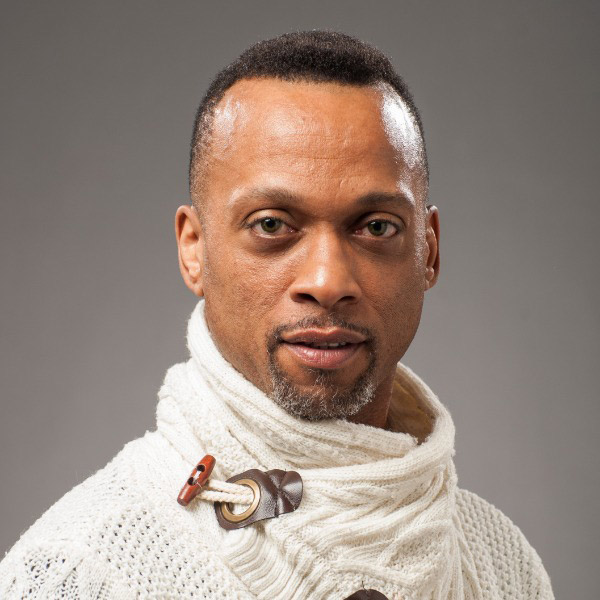 Marc Holland, dance instructor, at RIT's National Technical Institute for the Deaf.
The youngest of 15 children, Holland started dancing when he was 11 in Jackson Center, Pa., upon his adopted father's dying wish.
"I was always dancing in the playroom area and he and my mother noticed," he said. "I grew up around art. My adopted mother was a blues singer and piano player and my father sang and played six different instruments."
He enrolled in The Dotty McGill School of Dance in Grove City, Pa.
"Professionally, I was lucky to be on Broadway in Cats as the character Tumblebrutus and played the same role in Vienna, Austria, and during Cats' National Tour IV," he said. He also toured in the cast of Radio City Christmas Spectacular, Song and Dance, Guys and Dolls, La Cage Aux Folles and Joseph and the Amazing Technicolor Dreamcoat.
One of his compliments came from entertainer Chita Rivera, who saw him after a performance in Cats in Montreal.
"When I returned to the hotel that she was also staying at, she gave me a direct compliment," he said. "She picked which cat I was and said that I move beautifully."
Holland also was in a Timberland commercial, did a promo for the show and appeared as a cat on Late Night With David Letterman and a dancing sailor on the Conan O'Brian Show.
Although he loved performing, he needed a steadier income, so he started to teach dance.
"I enjoy seeing my movement interpreted by different bodies and emotions," he said.
Jan. 14 marked his third year at RIT.
"My husband and I used to live in an area in Pennsylvania that was not always inclusive to people of color or LGBTQ, and the college that I worked at previously was downsizing programs and I was an adjunct, so my job was not being renewed," Holland said. "My husband's family is from Rochester, so we thought it was a perfect time to start fresh." 
In his spare time, Holland enjoys gardening.
"I love watching things grow from a small seed to something beautiful," he said. "I guess that's why I love to teach dance, too."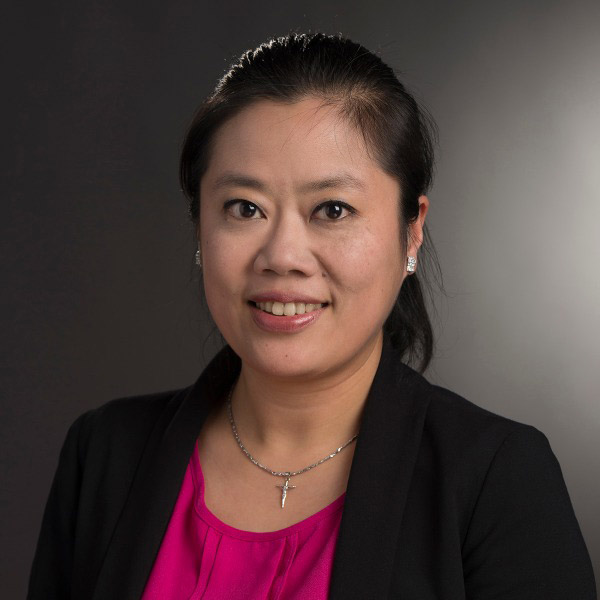 Yunn-Shan Ma, assistant professor, director of the music program at the College of Liberal Arts, teaches music theory, and is director of the RIT Philharmonic Orchestra.
Ma began playing piano when she was 3, and violin when she was 6, in her native Taiwan.
She found her passion for conducting when she was 10, when she was invited by American conductor Henry Simon Mazer to conduct the overture to Mozart's "Marriage of Figaro" with him during an educational concert in Taipei.
"This 'magic wand,' which has since accompanied me my whole life, inspired me to become a woman conductor in a male-dominated profession," she said.
She traveled throughout Europe, studied in Vienna, taught and led ensembles for 10 years in Taipei before moving to the United States 10 years ago to attend the Eastman School of Music, where she received her doctorate in musical arts.
"I thought to challenge myself with possibly applying for doctoral programs in the U.S., and luckily, I was accepted to Eastman, one of the top music conservatories in the States, with a full scholarship and additional financial aids, which they only grant one person of each conducting studio each year. Without the full scholarship, I would not be able to pursue studying abroad."
Ma came to RIT in 2018.
"I taught piano lessons in the past, but I enjoy leading ensemble rehearsals and academic courses as well," she said. "As a matter of fact, the role of a conductor is usually similar to an 'educator' and the 'chief communicator' for the ensemble. Growing up with both my parents being educators, I have always wanted to become a teacher since a young age and I have always learned a lot from my students as well. I am grateful for my current career which allows me to keep both the dreams of being an educator while active as a performer."
She also is music director of the St. Kateri Parish in Irondequoit, and music and artistic director of the Taiwanese Choral Society of Rochester.
A few years ago when she was assisting the Rochester Philharmonic Orchestra, she met her idol, cellist Yo-Yo Ma, regarded as one of the first pioneers of multidisciplinary music productions and an important inspiration for her.
"He jokingly called me his long-lost sister after learning we have the same last name—we are totally not related though," she said.
Even though she has traveled the world pursuing music, Ma said the most unique thing she has done is work at RIT with students and colleagues across campus.
"With the RIT Philharmonic Orchestra, I have collaborated with faculty and students from the Department of Computer Science, School of Film and Animation, and museum studies on interdisciplinary performances, including a recent augmented reality Fantasia performance at the last Frameless Symposium. Such innovative collaboration makes RIT Performing Arts unique in the music education community."
This year, she is also leading a pilot program that pairs saxophone doctoral students from Eastman to work directly with RIT students.
In her spare time, Ma enjoys cooking and trying varieties of hot sauces.
Topics