RIT's annual Let Freedom Ring event rescheduled for Tuesday, Feb. 1
Thomas Warfield to keynote the event, which is now part of RIT's Black Heritage Month celebrations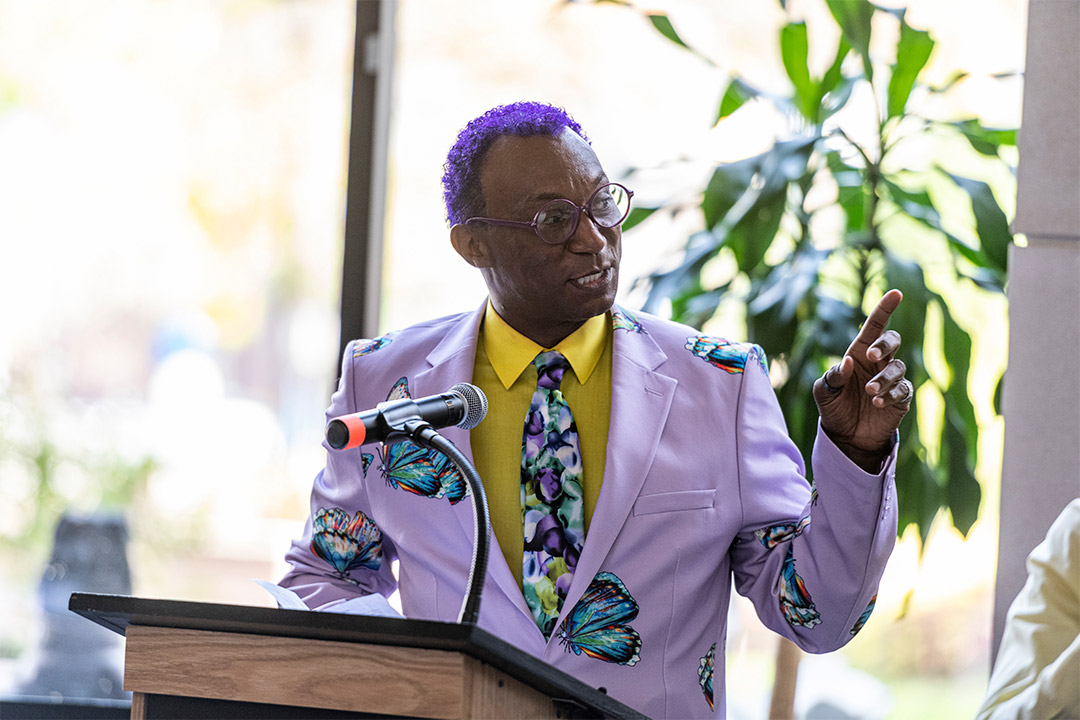 Elizabeth Lamark
RIT's annual Let Freedom Ring event has been rescheduled to take place from 12-1 p.m. on Tuesday, Feb. 1, in Ingle Auditorium. The event will feature a keynote address titled "A Legacy of Art" by National Technical Institute for the Deaf Senior Lecturer Thomas Warfield, immediately followed by the Black Heritage Kickoff event in the Fireside Lounge from 1-2 p.m.
Warfield is the director of dance in NTID's Department of Performing Arts. He is a singer, dancer, educator, activist, and a past president of the William Warfield Scholarship Fund. As the nephew of world-renowned classical singer and actor William Warfield, he played an instrumental role, along with many others at RIT, in the recent unveiling of a bronze bust at the Eastman School's Miller Center Courtyard in downtown Rochester in his uncle's honor.
In addition to remarks by Thomas Warfield, the event will feature a short documentary about the sculpture's creation as well as performances by Thomas Warfield and the RIT Gospel Ensemble.
The event was originally planned to commemorate Martin Luther King Jr. Day but was rescheduled when RIT closed due to a powerful winter storm. Keith Jenkins, RIT's vice president and associate provost for diversity and inclusion, said "Thomas's remarks and performances will not only provide the community an opportunity to reflect on Dr. King's legacy and work, but also pioneering achievements by individuals from our own backyard such as his uncle William Warfield. Please join us for this important event."
In accordance with RIT Event Safety Guidelines, all attendees 5 years of age and older must provide proof of vaccination and photo identification. Current RIT students, faculty, and staff who are in compliance with the vaccination policy and do not have access to a vaccination card can request a compliance pass to present along with their RIT ID for entry into all campus events.
For more information, the latest updates, and to register for the event, go to the Division of Diversity and Inclusion website.
Topics